White Hat Link Building for SEO: Best Techniques and Strategies
White hat link building is a reliable method to keep your site clean in accordance with Google's principles and boost your resource visibility and prestige in search engine rankings.
What is white hat link building and what about its importance? In this guide, you will find more about trustworthy and easy-to-implement SEO tactics and discover the best white hat link building strategies. Onwards!
What is White Hat Link Building?
The White Hat Link Building meaning is rather straightforward — it is a multifaceted and beneficial approach to website optimization taking into account the rules and requirements of search engines.
Work on your content's value and relevance, proper keyword research and implementation, as well as high-end UX and proper meta tags to make things work organically.
It is a complex of SEO techniques to raise any website's ranks and, therefore, increase long-term lead generation and conversions. This applies specific SEO services to acquire backlinks from reliable and credible platforms that adhere to Google's requirements. Unlike other link building solutions, it is a sustainable solution for gaining the desired natural inbound links and boosting your site's prestige in Google's eyes.
By optimizing your domain's credibility, you literally send signals to Google and inform it that your resource is really quality and applicable for citation.
Without breaking the rules, white hat link building helps companies with high-end content to reach the TOP. The more relevant you are, the more impressive links from external resources and ever-increasing awareness you will get.
No matter what type of Link Building Strategy you apply to start out, its relation to Google Guidelines will predetermine the reliability, quality, and sustainability of your site's ranking on the net.
The Importance of White Hat Link Building 
First and foremost, white hat link building methods enable SEO experts to maintain a decent degree of the site's security and credibility. It is crucial for search engine results. Using white SEO strategies makes it more likely that search engines will keep including your site in their TOP SERPs steadily. If you fail to follow white hat SEO rules, you can face penalties from search engines. 
Without white hat SEO, the internet space would have been deprived of standards for self-governing and ruled by outmoded SEO techniques.
Following white hat link building techniques focuses on natural links from authoritative sites that help businesses in the long run:
You can directly improve your SEO characteristics and ranking factors. White hat SEO link building improves your platform's domain authority and forms a positive digital reputation in Google's eyes. 
So you ethically and organically become a more competitive member of SERPs among other domains and attract more traffic.
Your site's profitability rises due to the positive impact of white hat link building on the platform's sales and conversions.
NB. If you create a well-written post with lots of social shares, comments, a low bounce rate, and several qualitative backlinks, it is going to crush posts that are optimized just for SEO or users or non-optimized.
White SEO might be more time-consuming. But delving into the details will broaden your content's scope and show off your professionalism.
Although several modern marketers aren't picky, building your brand's backlink outline will work out in the long run with the right means only.
White Hat vs Black Hat vs Gray Hat Link Building
The following chart shows the divergence of link building white hat vs black hat vs gray hat varietals, which are directions of SEO outreach practice.
| | | |
| --- | --- | --- |
| White hat link building | Black hat link building | Grey hat link building |
| In order to increase website rankings, visibility, and traffic, it prefers an organic outreach approach — top-notch, relevant content, natural keyword density, etc. | The illicit use of a webpage's security flaws to boost its ranking, including cloaking links, automated and unauthorized redirecting to other pages, keyword stuffing, etc. | Tactical combination of the two alternative methods that bear on paid links, negative SEO, and so on. |
| The Google webmaster's rules are organically incorporated. | The performance is done against Google search engines' policies. | This type intentionally tweaks the webmaster's requirements to produce momentary effects. |
All things considered, white hat link building strategies are the safest and most reliable tool for a site's steady growth and development. 
Please note it's not just Google that is totally strict. Other search engine algorithms detect fishing and spam linking techniques and frequently prohibit your domain because of such cunning practices.
TOP 6 White Hat Link Building Strategies and Techniques to Use
The most popular basic white hat SEO link building strategies:
distributing blog content;
guest posting;
creating original data and infographics;
list building, social networking, and online reputation building;
commenting on reputable niche blogs;
working with media and digital PR;
optimizing for mobile devices;
giving testimonials;
using website directories and business listings, and others.
You are welcome to create a personalized suite of the best techniques that work for your business goals. In this white hat link building guide, must-have strategies for leaving your niche rivals behind and being ranked first are analyzed. Stay tuned!
If you are engaged in promoting a cryptocurrency website, our article on crypto SEO link building will be useful for you.
Strategy 1. Guest Posting
Around 60% of marketers claim that lead generation is successfully realized through content marketing and link building techniques like guest posting.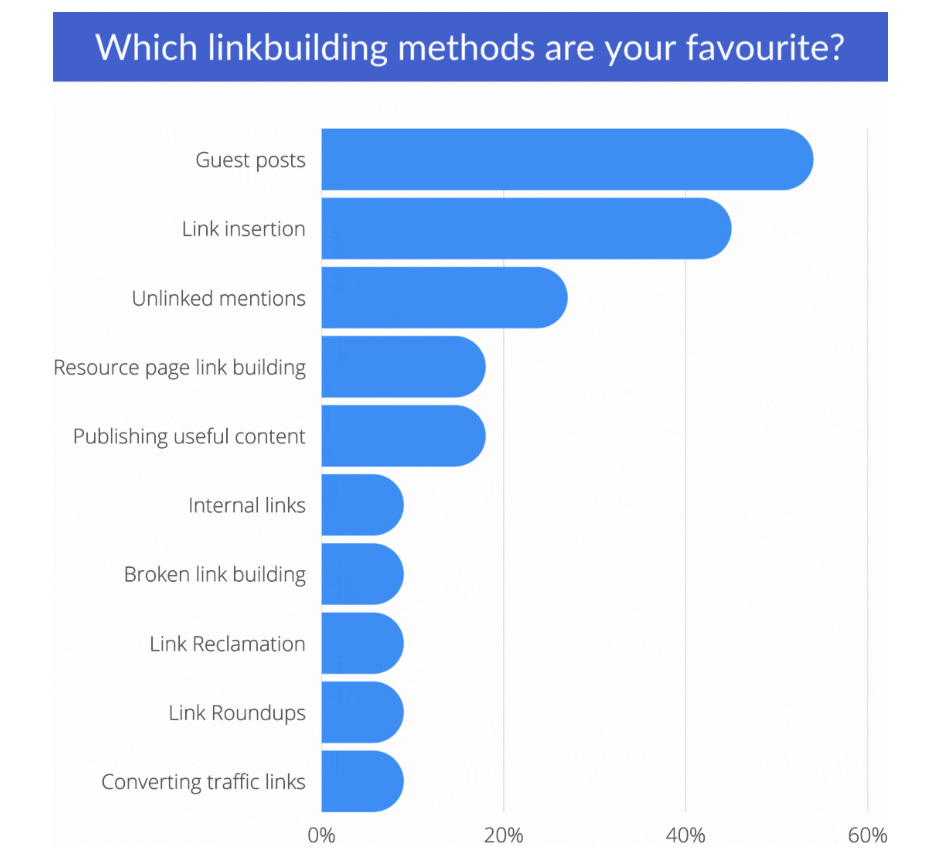 The simplest approach to this tactic is to search for relevant sites, create valid quality content and post this material on it with a link to your resource.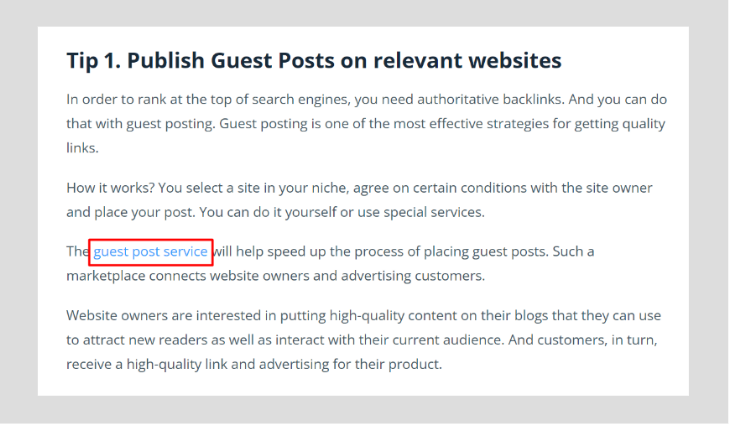 On our blog, you can find a long and constantly updated free guest posting sites list, which will save you lots of time. 
Besides, special software with different feature packages like the Collaborator guest post marketplace can boost cooperation and enable you to take advantages of all guest post opportunities. 
They deliver several manuals on how to do things right:
Start with sorting out prospective partners to buy guest posting. This process is simplified by Collaborator — you get access to the on-site catalog with intuitive and advanced search tools. Adjustable filters help you find businesses with similar content interests. 
Analyze the sites' SEO metrics. Their traffic, credibility, and other factors can be viewed directly in the Collaborator interface. 
Reach out to the site owners directly. It will save a lot of time and lets you get maximally clear details of the potential guest posting agreement.
Guest posting updates your SEO content-making strategy and obtains win-win partnerships with other active players in the market, but not only. This technique increases your site's reach and its SERP ranking. It is a prominent way to establish domain authority, improve your link profile and other SEO parameters, and boost traffic. 
Strategy 2. Original/Unique Data
This is one of the white hat link building techniques any SEO specialist can apply. Match your content-creating campaigns with what customers require and Google Trends to get viral in your niche. The main peculiarity is to analyze the market and create original content that will draw the attention of many.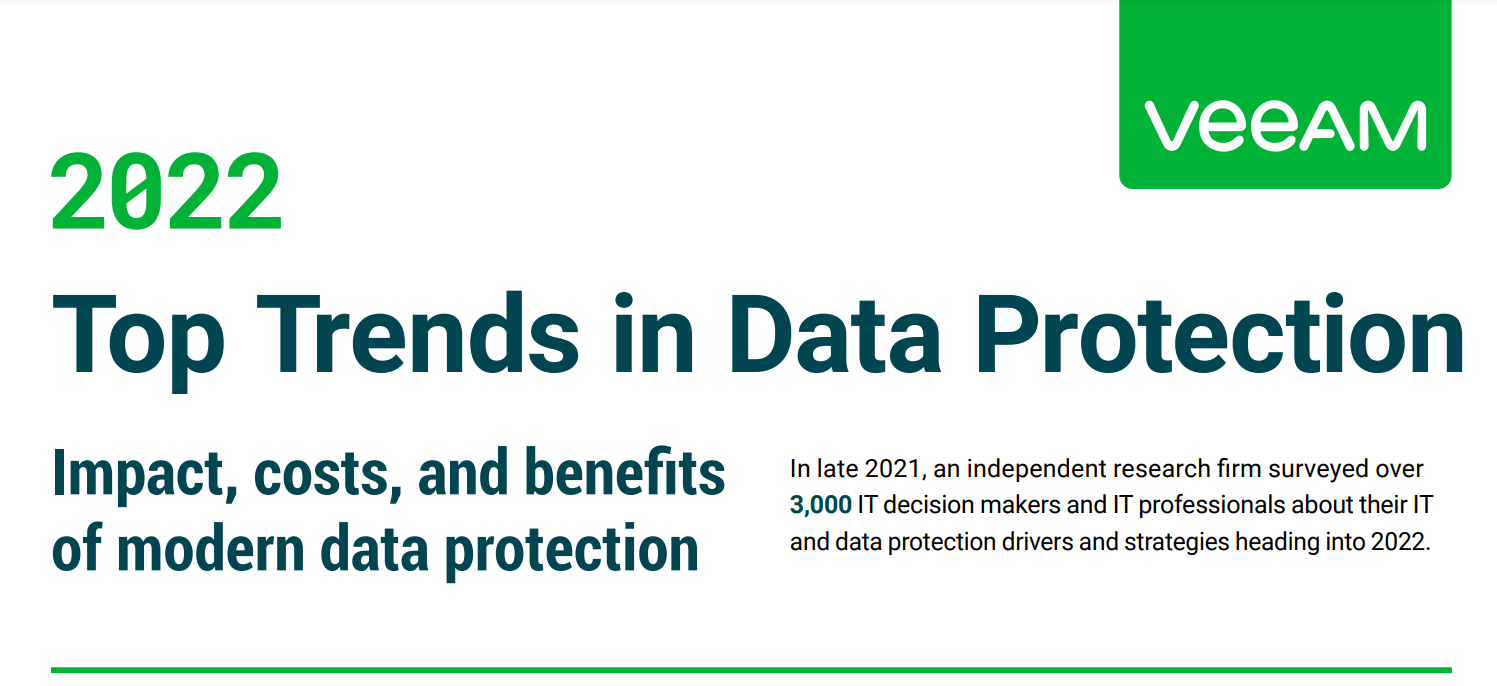 An example of a unique infographic. Read more on SEJ
The variety of content formats is impressive. The list includes quizzes and polls, images, podcasts, infographics, original research, checklists, and much more. Of course, whatever you choose, SEO optimization is a must.
One of the samples is the Collaborator survey. The goal was to find the preferred link building methodology in 2022 by interviewing TOP SEO experts in the field. In turn, it is a good way to present unique data with a high sharing and commenting potential — get a domino effect of reposts from the leading influencers and their followers.
Strategy 3. Outreach. Quality Distribution of Your Content
Acquiring links by direct interaction with targeted platforms' teams — is what is called an outreach white hat link building technique. 
According to search engines' guidelines, the quality of your material is interconnected with the number of external links. Simply put, the more bonds your post (infographics, research, etc.) holds, the more signals Google will get to indicate your domain as a highly credible location.
Outreach white hat SEO link building strategies do always work. There are no shortcuts yet the process is time- and energy-demanding. If you want to become a frontrunner in search engine results, you should contact potential assisting domains first.
It will take time to find the right chances for quality Outreach, but there are a few life hacks to simplify the process. You can read about them in our outreach manual.
With the extensive database of Collaborator and in-built communication channels, you can contact fellow players in the niche and create unique link building projects. 
Strategy 4. Blog Commenting
As in the case with other white hat e-commerce or cryptocurrency link building services or any other niches, you won't get excellent results by default — leaving comments that survive moderation and appears on the site is a masterpiece. You can do it yourself or outsource it. But if you don't utilize this tactic, you're losing out on a shedload of opportunities that your rivals will use to outperform you.
Good comments have to be content-related. Whether you interact with other commenters or share your opinion on the post, it has to be unique and show your attitude and expertise. 
Here are some tips for to succeed in the science of blog commenting for SEO experts:
Show prospective partners how your content (a good article, guest post, infographics, etc.) can match and improve their own content achievements. Combine your understanding of the target post with sharing your own content links' natively — it will assist in building backlinks.
Be the first to leave your remark if possible — such comments receive more traffic than subsequent ones.
Keep your comments relevant. Boost their SEO optimization by the use of long-tail keywords. At the same time, the volume of the comment itself is influential. Meaningless and too-short notes won't be welcomed and accredited by the blog owners, unlike those involving highlights of previous posts, questions, and so on in 100-200 words.
Strategy 5. Working with Media and Digital PR
This type can be perceived as bargain relationships with reporters, journalists, PR professionals — you create an informational occasion, and they help it go viral. When realized correctly, сompanies can quickly produce plenty of links from reputable publications. Don't get it wrong — nobody tells you about paparazzi or something related. Instead, this white hat link building service prefers qualitative informational events like in-depth and unique research, statistical data, surveys, studies, and so on.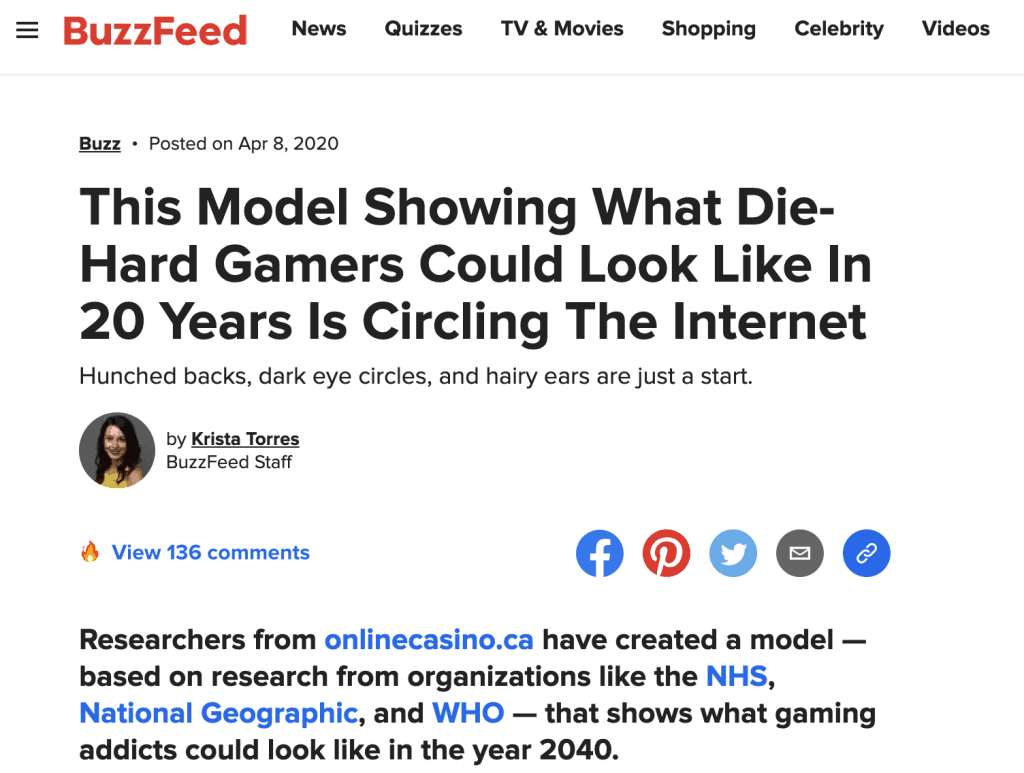 Share your experience in such materials to get lead-generation attention and get press links to your website. You can start by using auxiliary tools like Haro and JustReachOut to establish connections with media professionals.
NB. Try to pursue online media with high domain authority, including Wall Street Journal, The New York Times, CNN, BBC, and others. Then your link-generating feedback will be insane.
Strategy 6. Cultivate Effective Relationships with Companies in Your Niche
Simply put, your task is to interact with other brands in your occupied market and cooperate with them to achieve mutual service promotion. This kind of white hat link building 2022 can be done differently:
through social media platforms and forums like Reddit and Twitter;
through email outreach tools;
through interlinking in mutual projects.
Your scaling of organic traffic through cooperation starts with relevant content creation and its optimization up to progressing for reaching out to influencers and reputable third parties. If this negotiation succeeds and your linking is exchanged, don't forget to ensure those links are active — otherwise, they will be insufficient.
The contrary black hat link building option is to establish a private blog network and to interlink between the websites of the same owner. Cooperating with other business representatives is considered organic and legitimate by search engines while sharing guest links from self-owned sites is a cunning tactic.
Also read: What is Parasite SEO? Best Strategies [2023]
White Hat Link Building with Collaborator 
One of the best white hat SEO link building tips is to involve automation services that will help simplify the work and reach the best third-party solution to assist you with exceptional manuals. One such service is Collarobator. It will be your in-house agency to analyze trustworthy domains in your niche to place and distribute your content. It is a key to affordable and beneficial marketing campaigns. Collaborator also offers a free SEO Checklist tool for those who want to analyze their website themselves.
With more than forty ever-updating indicators and infographics for high-end reporting, Collaborator helps you realize white hat SEO link building techniques smoother and faster.
When all the terms are discussed and finalized, your guest post will be published.
Collaborator is an intuitive and multifunctional guest-post-creating space with advanced analytics, customized filters, and other advantages to be aware of:
You get speedy and safe service packages. Posts are typically published within a week. Collaborator acts as a guarantee that the deal will be upheld for both parties.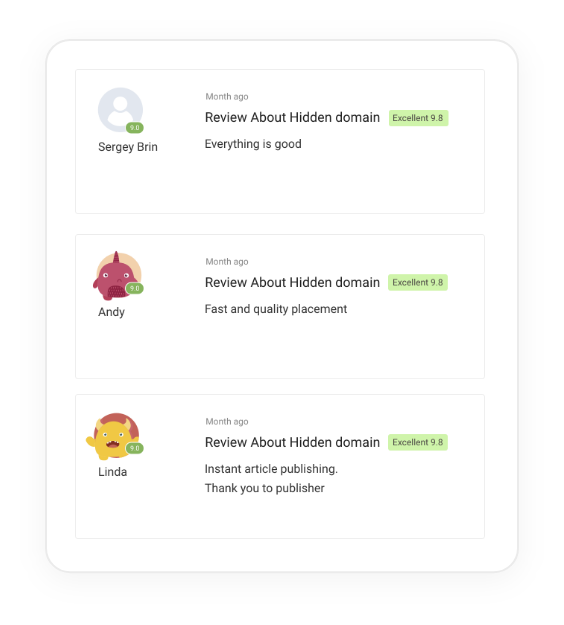 Thanks to placement transparency, customers will know immediately when and where the post is done.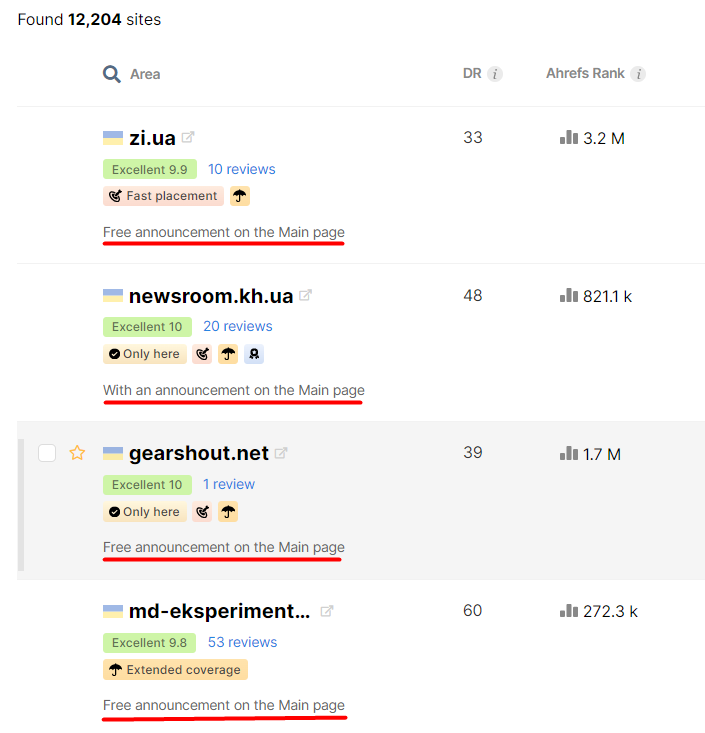 Troubleshooting is a breeze with this team — due to the on-site online chat assistance, you get replies within minutes.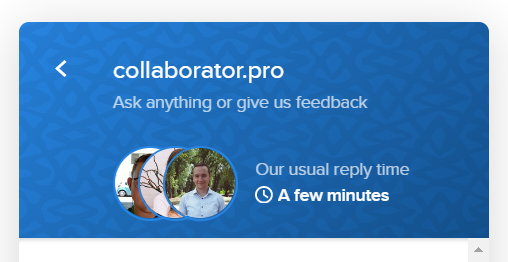 Feel free to sign up for Collaborator to connect with over 12 thousand reliable sites and hundreds of authoritative Telegram channels for your posts.
FAQ: frequently asked questions about white hat link building
Which white hat link building methods produce the best results?
Guest posting is considered one of the most original and reliable white hat link building methods. It lets you naturally promote your content and website's links on third-party platforms to reach the TOP of search engines, despite how many competitors you have. However, applying a combination of the best white hat techniques is an ideal plan.
Are there any special white hat link building services that help with website promotion?
There are plenty of tools and software to adjust your link building process in the best way possible. Among the most popular solutions for selecting reputable donor websites, there are Ahrefs and Serpstat. Pitchbox lets you stay in touch with potential partners for guest blogging, and Hunter.io enables you to create a valid contact list of them. To get more details about useful instruments for link building ⬅️check this post.
Where to buy a quality backlink, given the white hat link building meaning?
To get the best results when buying backlinks, you need to work with the most reputable, and motivated service providers in a target niche. Your search will be simplified largely thanks to Collaborator — that's where SEO specialists and marketers locate sites that are ready for cooperation and immediately negotiate about post blogging.
What is the importance of white hat link building for online products and SaaS businesses?
Developing your brand's authority in front of Google is important for online products and SaaS businesses. It is a direct source of their promotional power and efficacy. If you break the rules and are caught, you will be excluded from ratings. There might be different forms of sanctions that negatively influence your interaction with prospective users. So maintaining your exclusive profile via white hat link building 2022 is what you need to succeed.
Conclusion
The importance of white hat link building shouldn't be neglected because it lets you become friends with Google and other search engines. Improve your link profile and off-site authority honestly with Collaborator. It's your legal and custom tool to ensure your voice will be heard.