15 Best Link Building Tools for 2023
Link building remains a vital element of any SEO marketing strategy. By targeting relevant audiences and improving your SEO thanks to link builder software, you implicate traffic from external sources and increase website credibility. 
But how to choose the right SEO link building tool in the variety of offers? Here we gathered the best link building tools that help specialists on each step and compared their features and pricing.
Explore this article and choose backlink research tools that will make your SEO work easier and more efficient. On Collaborator, you will also find an SEO checklist that will help you conduct a site audit. 
Top 15 Link Building Tools & Software for 2023
The use of linkbuilding tools helps SEO specialists to analyze and get backlinks, to create Link Building Strategy. 
In this article, you will explore the best Link Building Tools & Software for 2023:
Ahrefs, 
Google, 
Collaborator,
SEMrush, 
Linkody, 
Moz, 
Sitechecker, 
Hunter.io, 
Link Prospector, 
BuzzStream,
NinjaOutreach,
Whitespark, 
JustReachOut, 
Google Alerts, 
Link Hunter
and many other additional SEO link building programs. 
Despite a wide assortment of software, including free solutions, choosing the best tools for link building for your business could be a complicated task. 
Then let`s explore the best link building software, their unique features, and pricing.
SE Ranking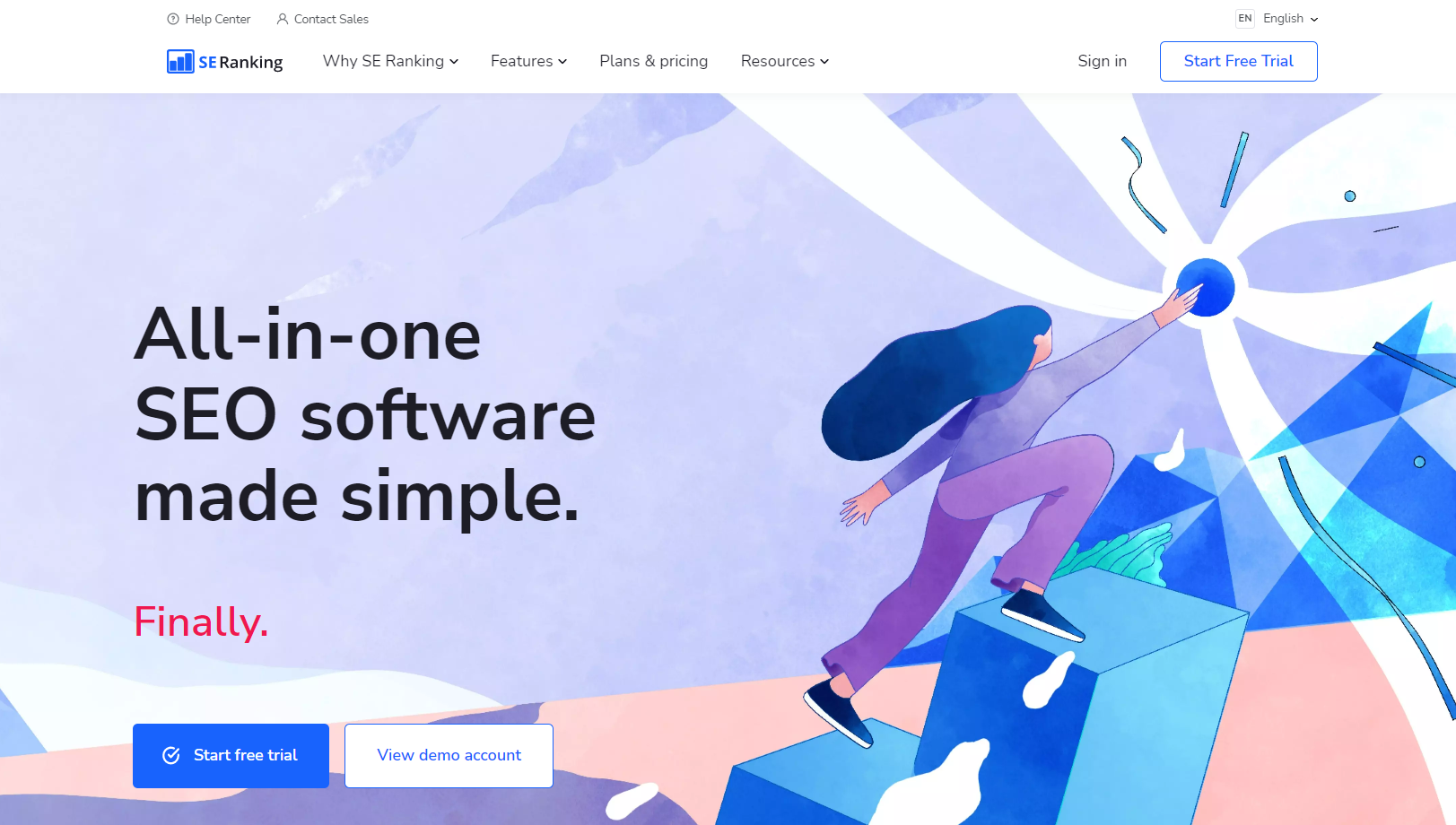 How it Works 
This SEO tool offers dozens of features, but the essential ones for link building professionals are Backlink Checker and Backlink Tracking Tool.
Backlink Checker is one of the best link building software for creating a data-driven link building strategy. Thanks to a huge database of over 2.7 trillion backlinks, this tool uncovers every backlink any website has, with parameter data to help you evaluate the quality of those links. 
Another powerful link building tool is Backlink Tracking which finds all the backlinks of any domain and analyzes each one against 15+ parameters. The system performs monitoring of your precious backlinks on a regular basis and sends email notifications.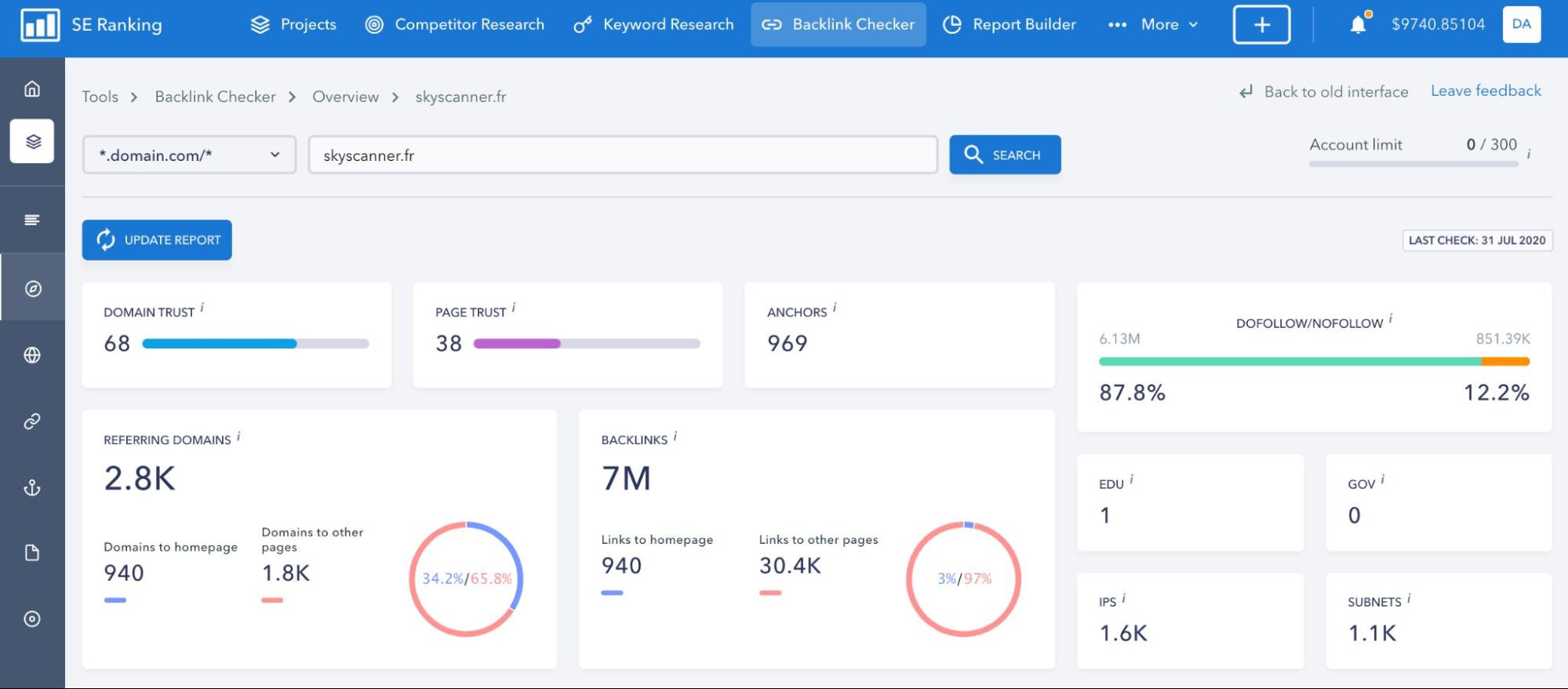 Pricing
SE Ranking backlinking tool offers 3 pricing plans with many features, including monitoring of backlinks. Their number varies on the package: 
from $23.40/mo – 6K
from $53.40/mo –  30K
from $113.40/mo – 90K
Summary
SE Ranking is one of the best SEO link building tools to find all the backlinks of any domain, list referring domains and create and manage link building campaigns. 
Ahrefs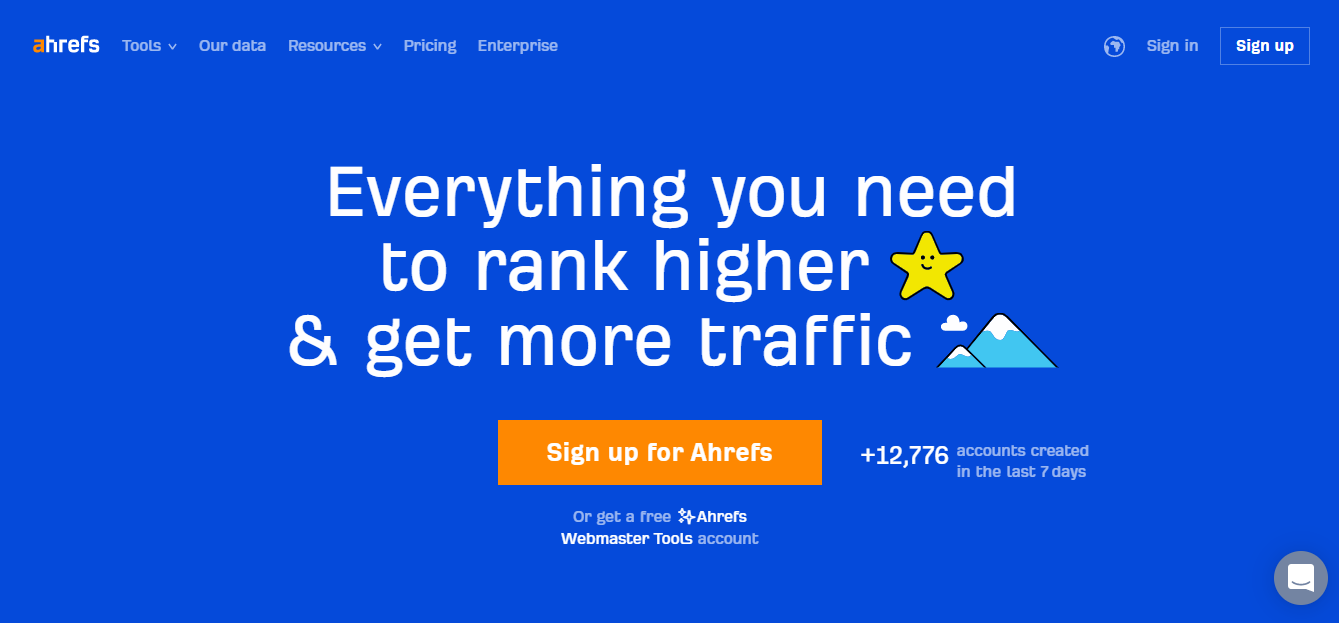 How it Works 
Ahrefs' backlink index contains over 3 trillion live backlinks. So it is considered the best link building tool for backlink checking, keyword research and finding link building opportunities. 
Key Features
Ahrefs is one of the most frequently used link building tools with such main instruments:
Site Explorer – provides an in-depth look at the organic search traffic and backlink profiles of sites or URLs. Link Intersect is the key feature here. In finds webpages linking to your competitors` sites but not to your one, so you can work with missing link opportunities.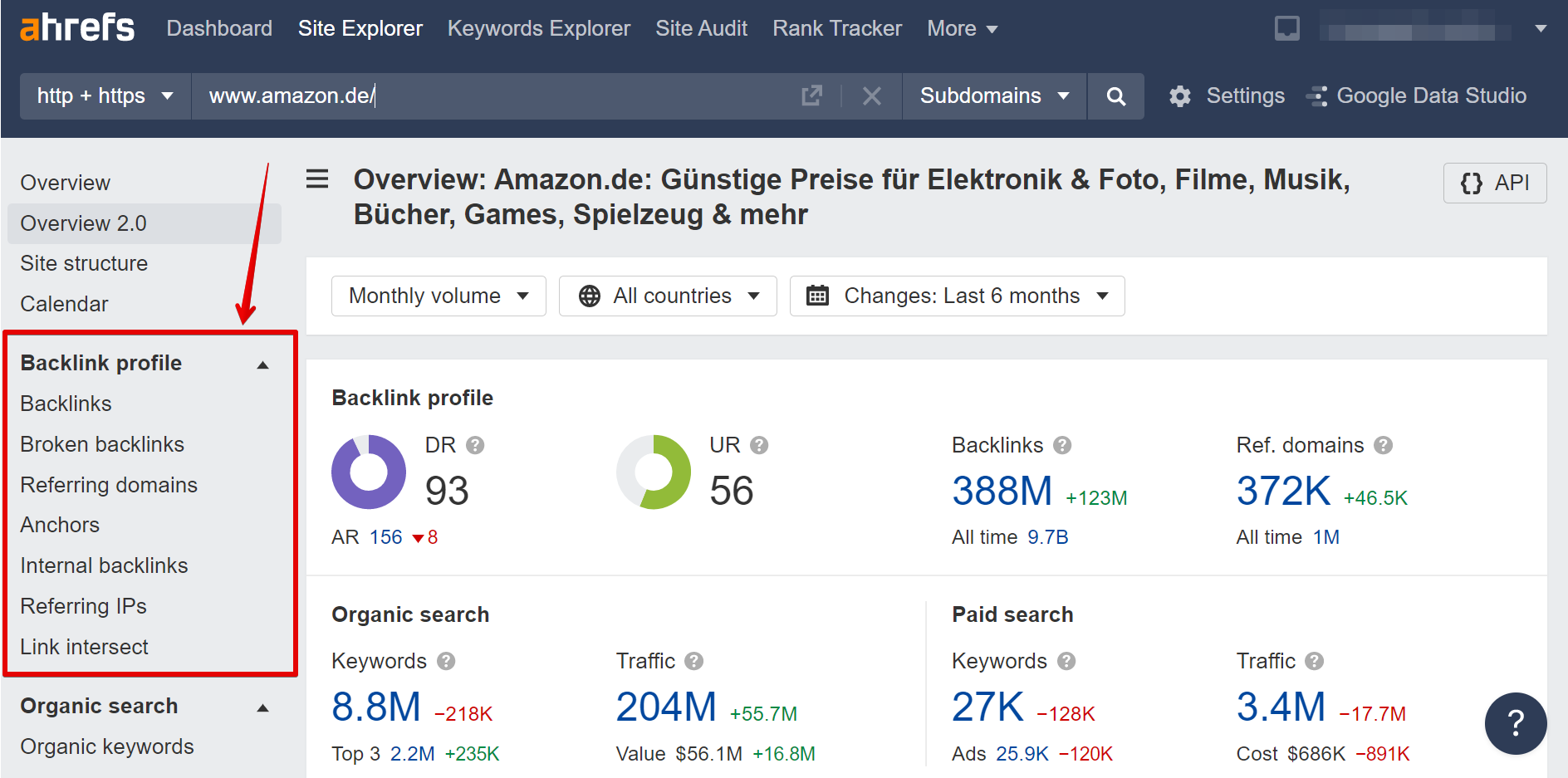 SEO Toolbar is Chrome & FireFox plugin, that highlights internal and dead links in a few clicks;
Backlink checker is a free SEO tool that presents a number of backlinks and referring domains at the specified URL.
​​​​​​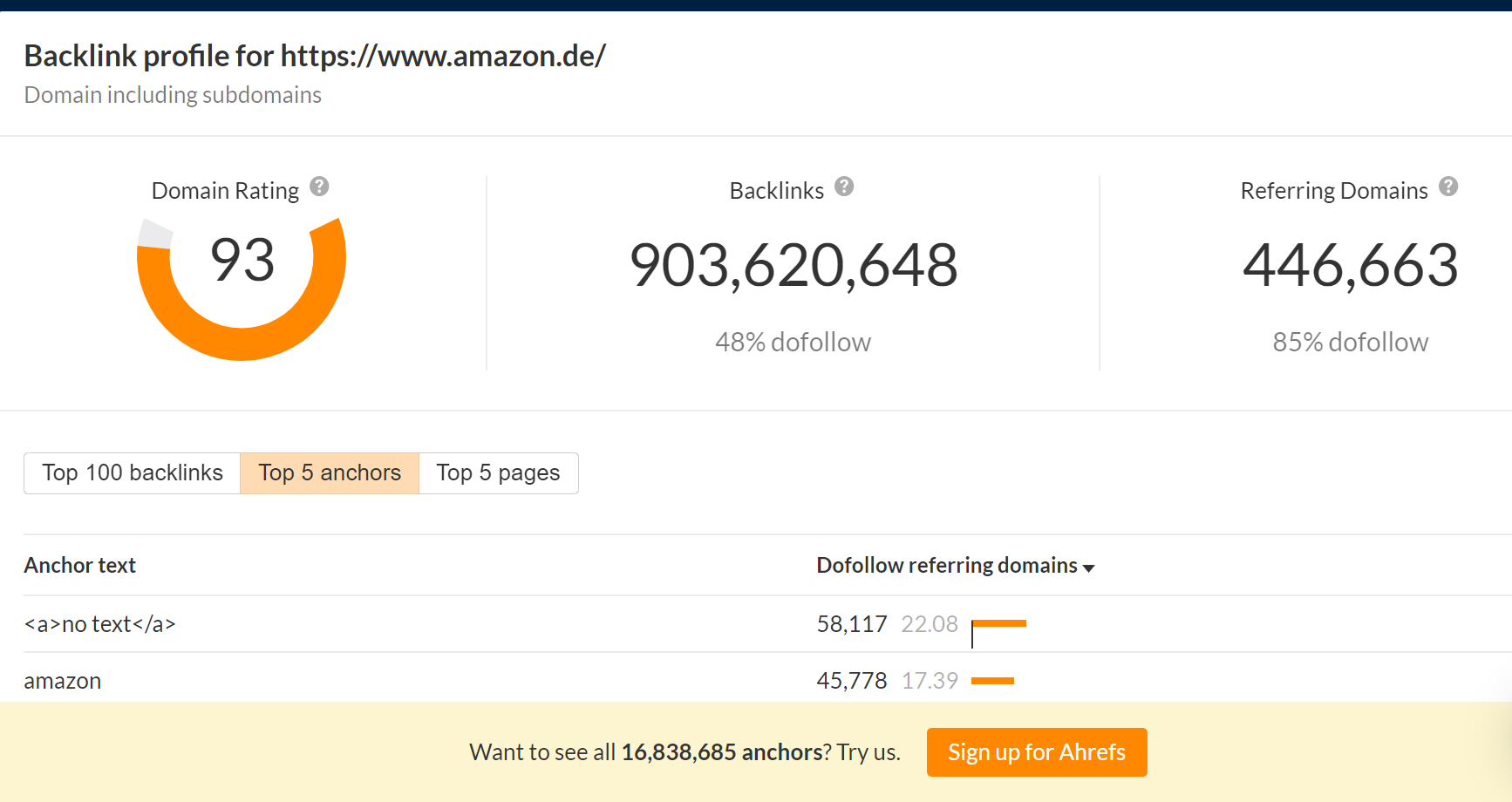 Broken Link Checker – a browser extension for Chrome and Firefox from Ahrefs. It links to external URLs and finds broken links.
Content Explorer  – a searchable database with 9+ billion pages, used for content research and as a great source of link prospects.
Read our overview on how to use Ahrefs
Pricing
Ahrefs link builder software has 4 paid monthly packages: from $99 to $999. It also has a range of the best free link building tools, including such valuable ones as Backlink Checker & Broken Link Checker. 
Summary
Ahrefs is one of the best link-building tools which is used for in-depth SEO activity, having a huge database, a search of organic traffic and backlink profiles of sites or URLs.
Collaborator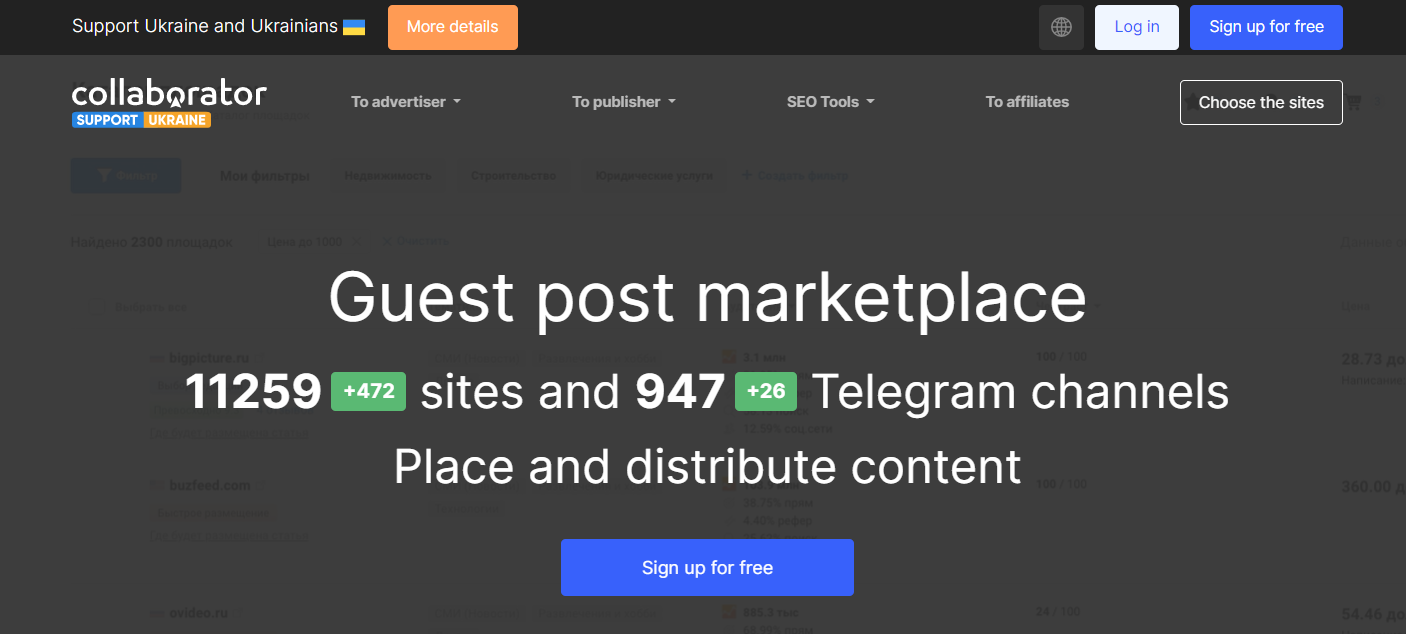 How It Works
Collaborator is a direct marketing website that allows you to order guest posts and reverse links directly from site owners. The site contains trusted resources with a live audience and good SEO indicators, which are open to cooperation and ready to place your article.
Key Features
The complete information in one window is one of the vital features of Collaborator. Comfortably staying in the system, you can:
Find the donor site. As of October 2022, the catalog has 11K sites in 36 topics from more than 60 countries.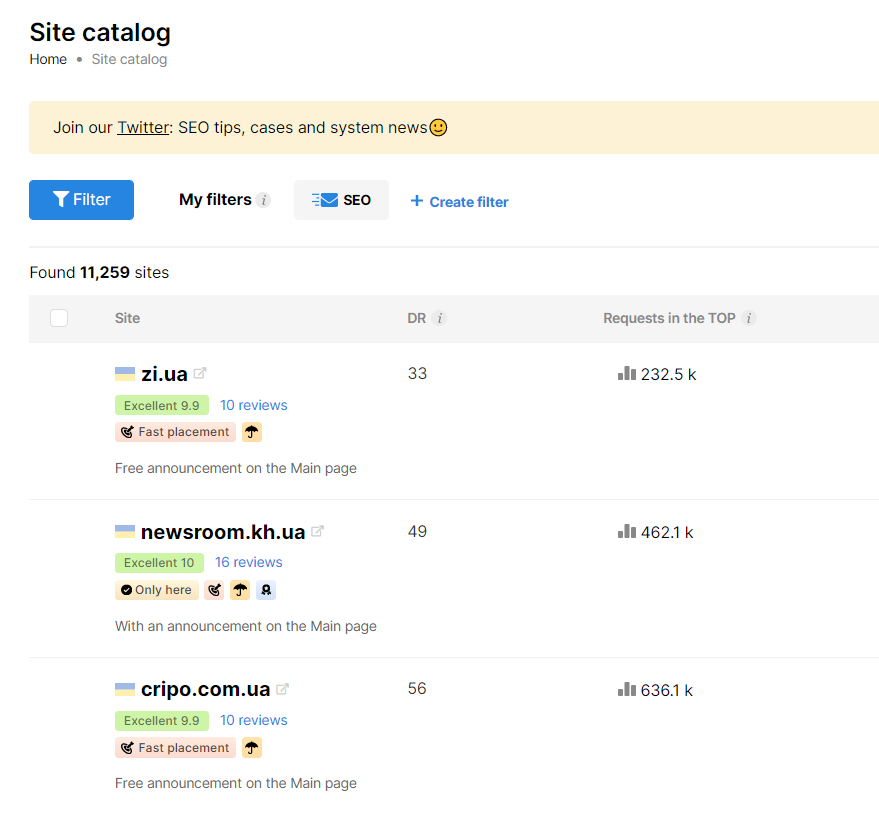 Analyze all relevant metrics. The sites can be filtered in 40+ parameters, including key indicators of Ahrefs and Serpstat. The latter is available in the interface because of official integrations.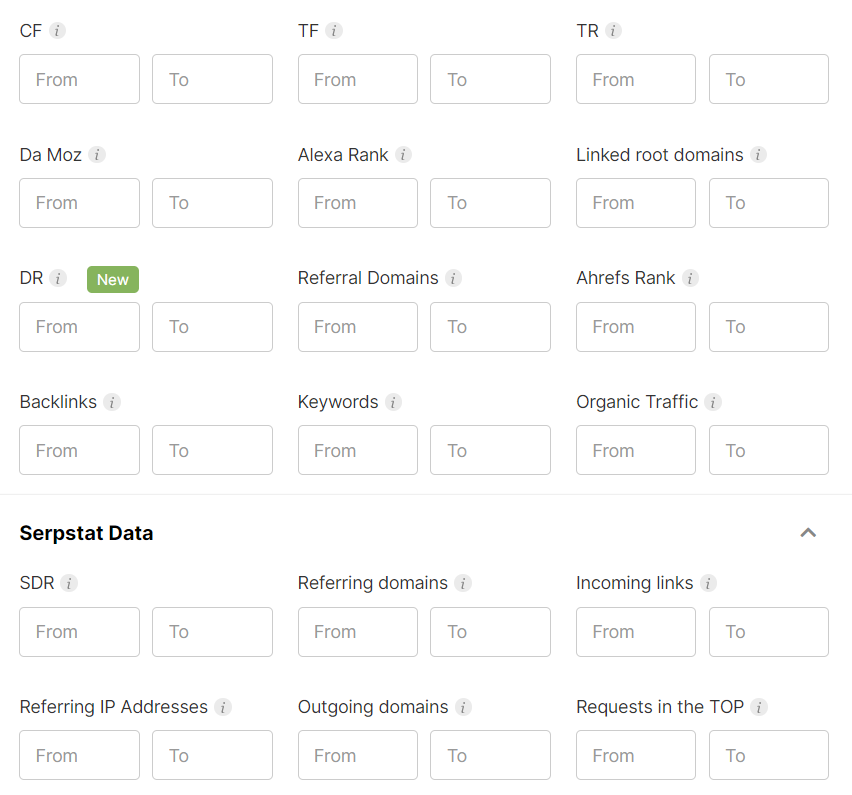 Discuss the conditions of publication with the owner of the site,
Order a guest post and pay for it.
Track the effectiveness of your efforts. 
Pricing
There is no separate fee for using the service. There is only a commission for replenishing internal accounts and withdrawing money from the system.
Summary
It is a tool for link building and, more importantly, for SEO and marketing in the broadest sense. Use Collaborator if you want to order a guest post and get a backlink quickly and safely. A convenient interface and fast support service will make the work even more comfortable. 
Google

How it Works 
Despite Google being mainly known as a search engine technology, it also the world's largest source of link prospects having the largest index of web pages on the planet and the best search algorithm.
Key Features
Let`s consider some of the most popular best link building tools that are built into every browser that is based on Chrome. 
Search operators – a free tool that helps to refine and filter search engine results with extending the capabilities of regular text searches.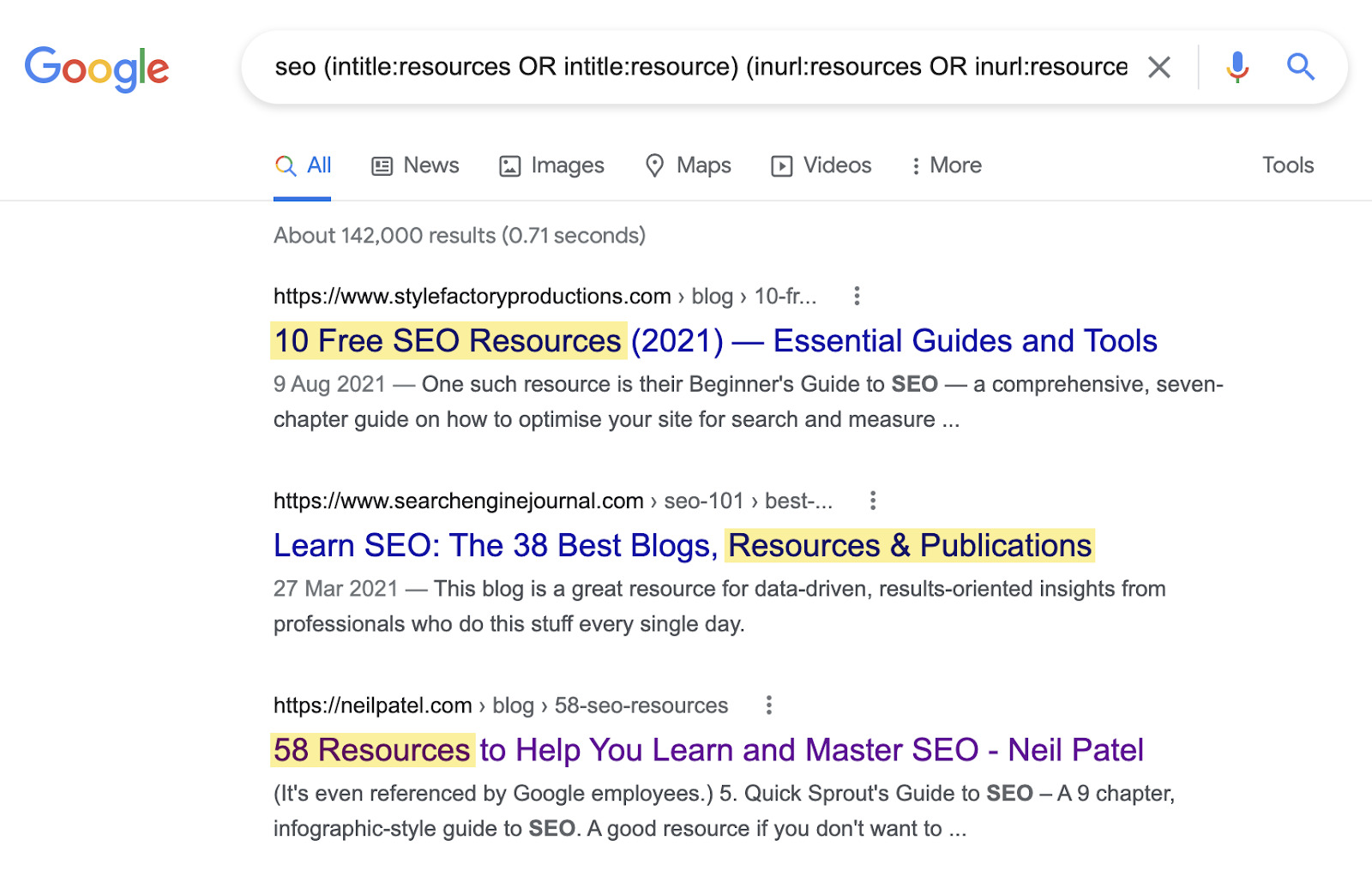 Google Alerts For Brand Mentions – lets you create and track notifications on any topic. Sends alerts when someone mentions you online so you will know whom to write to turn brand mentions into links.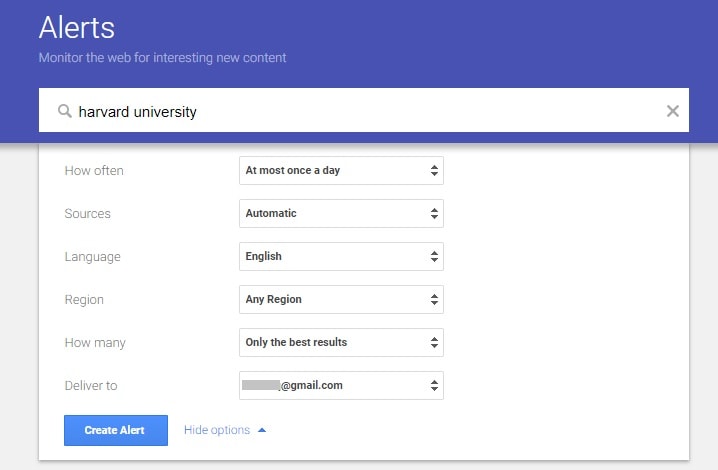 Pricing
Google provides SEO tools that are absolutely free and generally unlimited.
Summary
Google offers the best free link building software that is already built into the browser. Google SEO tools provide in-depth background information that affects sites search visibility, and explainers how to fix the problems.
SEMrush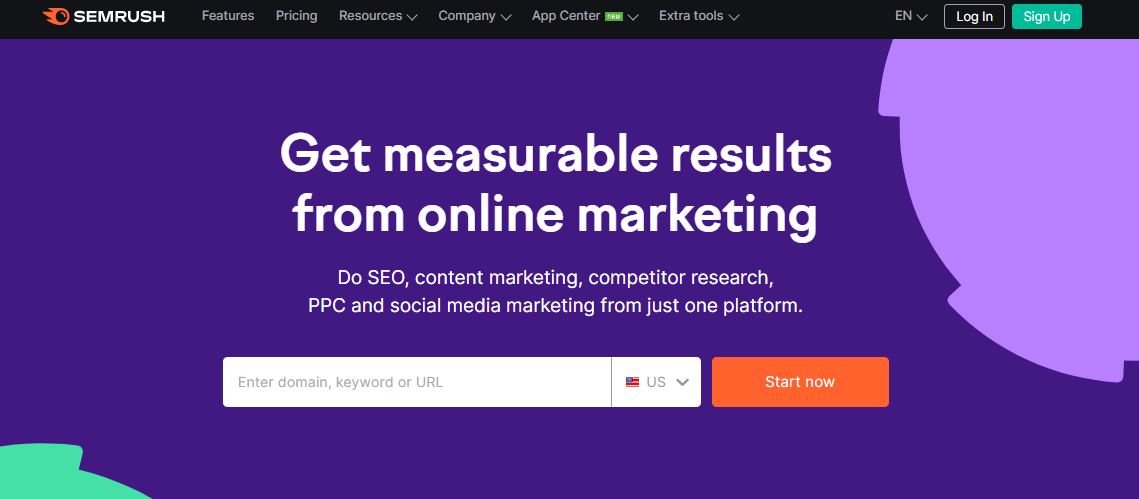 How it Works 
Semrush is known worldwide as one of the best link building software with a big number of SEO tools, including link opportunities, backlinks analysis, link outreach, bulk analysis for link vetting, software for search, content, social media and market research. One of the benefits is integration with Google and task management platforms.  
Key Features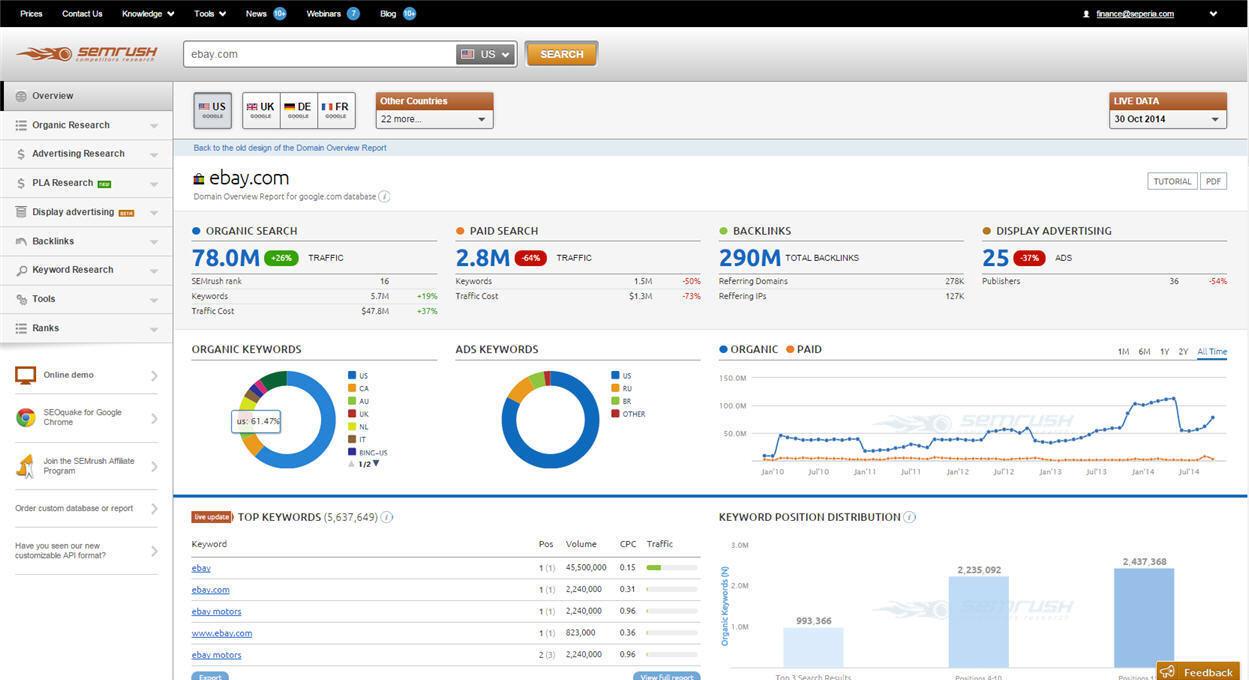 These are the main features for link building SEMrush offers:
Backlink Gap Tool – compares link profiles with competitors' ones and uncovers link building opportunities.
Link Building Tool – for launching, managing and tracking outreach campaigns acquiring high-quality backlinks in any niche.
Brand Monitoring Tool – finds mentions of a brand online and sites that don't link, so a specialist can persuade a website owner to add it.
Pricing 
Users can try this tool for free (10 keyword units /mo., 100 pages/mo.) or choose a monthly plan from $119.95 to $449.95, or a custom one. The prices vary on the number of results per report, reports per day, keywords & pages per month to track. 
Summary
SEMrush is one the best backlink software because it not only provides SEO tools, but also gives a full report over content, advertising, social media pages, and forms market research. 
Linkody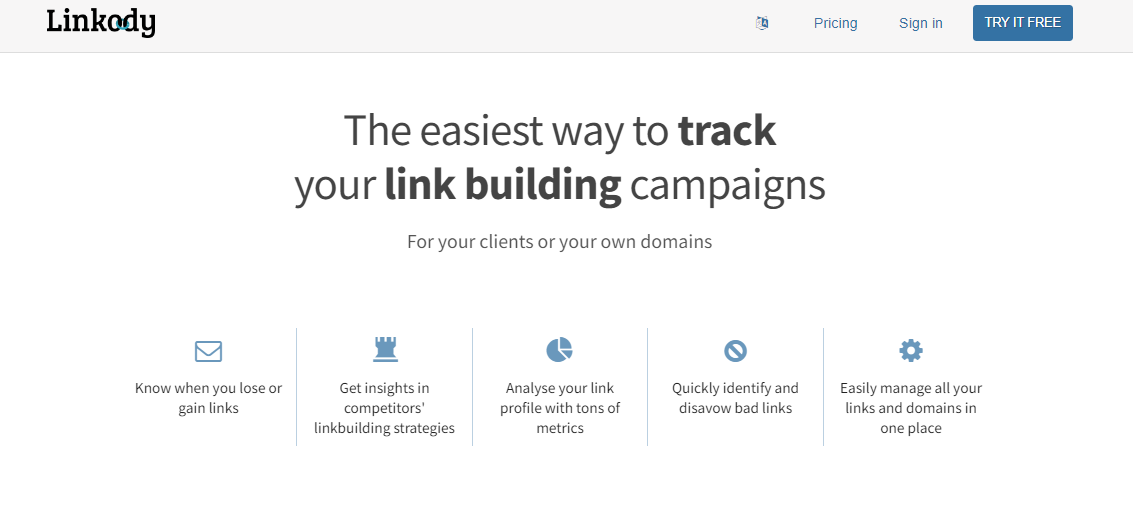 How it works
This popular linkbuilding software provides research of insights about the link building progress in real-time with top metrics. Besides that, it gives a complete view of a backlink profile thanks to the important metrics (DA, Spam Score, IP, country, etc.). Users get full reports on their backlink anchor texts and keywords and compare their profiles with competitors.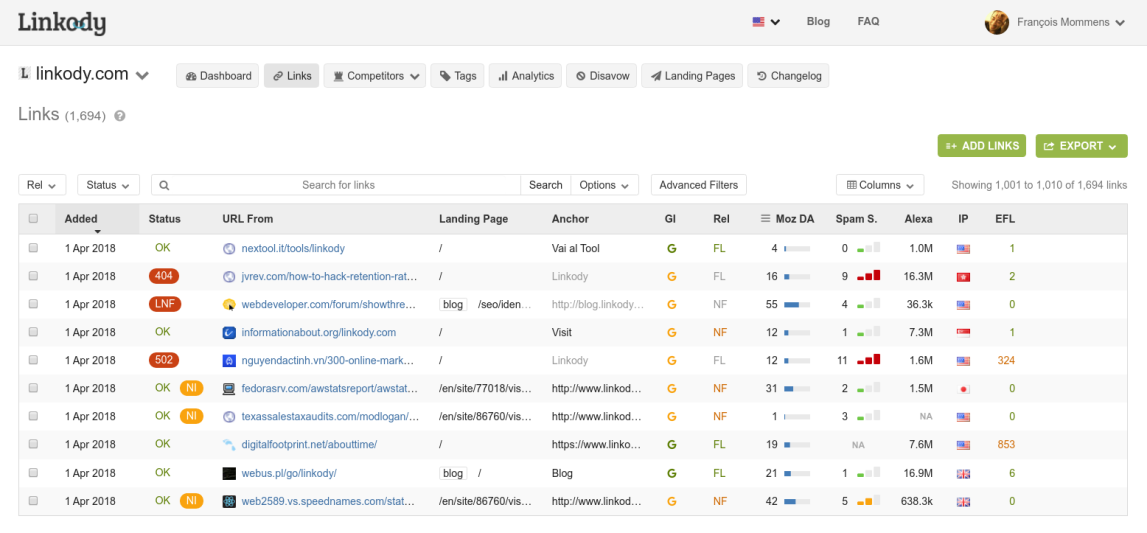 Key Features
Here are the features that will be useful for linkbuilders:
disavow tool – finds toxic backlinks and disavow them;
instant link location – visually locate the link on the source page;
24/7 link tracking, management, filtering;
new links discovering;
backlink analysis, monitoring, management;
google index status;
landing pages are monitored for 404;
Moz Rank, Domain Authority, Page Authority, Spam Score.

Pricing
Users of this link building tool for SEO get 3 months free if paid annually. The prices for individual specialists and freelancers range from $14,90 to $49,90, for agencies – $99,90-$153,90. The rates depend on number of domains, monitored links, and users who can manage an account at the same time.
Summary
Linkody is a good backlinking software for monitoring any number of backlinks or for a hosted solution to monitor any new links. The benefit of this link building program is disavow tool.
Moz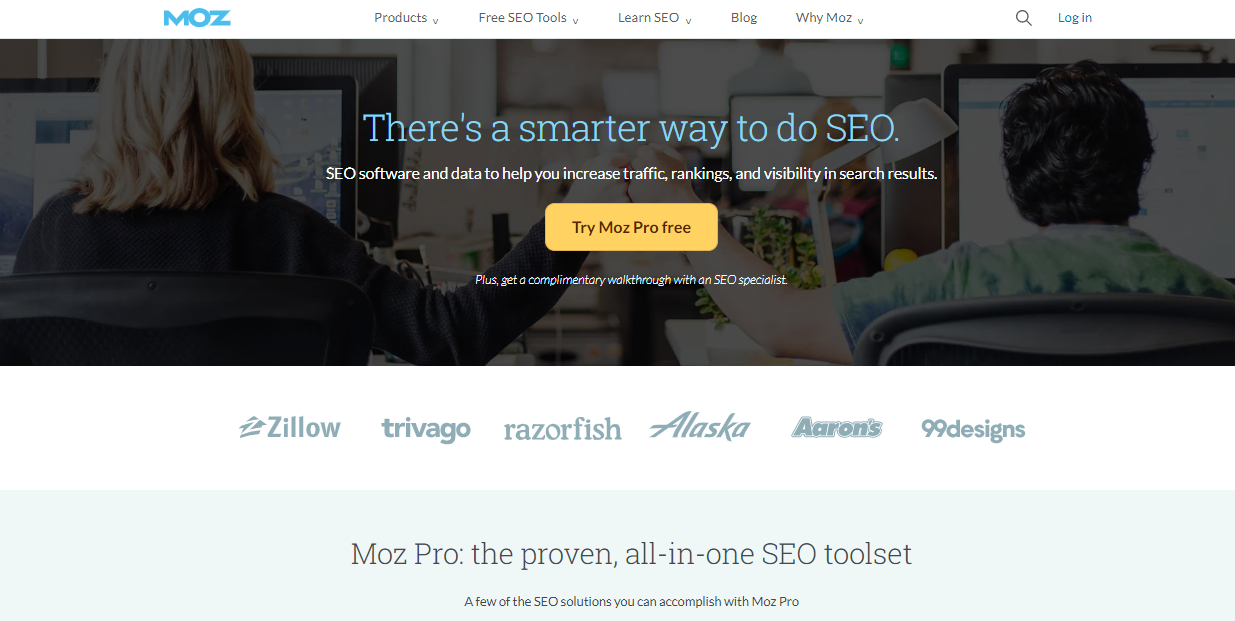 How it Works 
Moz offers many free linkbuilding tools that can help to grow website traffic, improve page and domain authority, ensure a website is mobile-friendly, and so on.
Key Features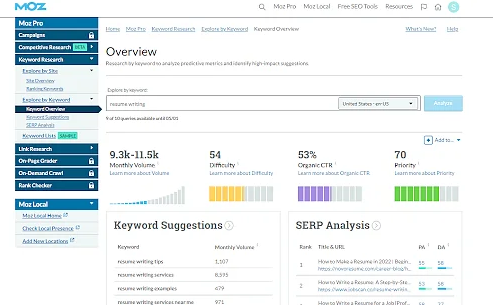 For link building specialists will be useful Moz Link Explorer which analyzes competitors, finds the domain authority of websites, and gives comprehensive data about links. 
Another one is MozBar – a free Chrome extension for conducting backlink research and checking metrics right from the search results. A free version includes Domain & Page Authority metrics.
Pricing
Though Moz link building software allows creating a free account, it has 3 paid plans from $19 to $720 per month.
Summary
Moz is one of the most popular backlink research tools that efficiently optimizes websites, and offers link building specialists a variety of easy-to-use link building software. 
Sitechecker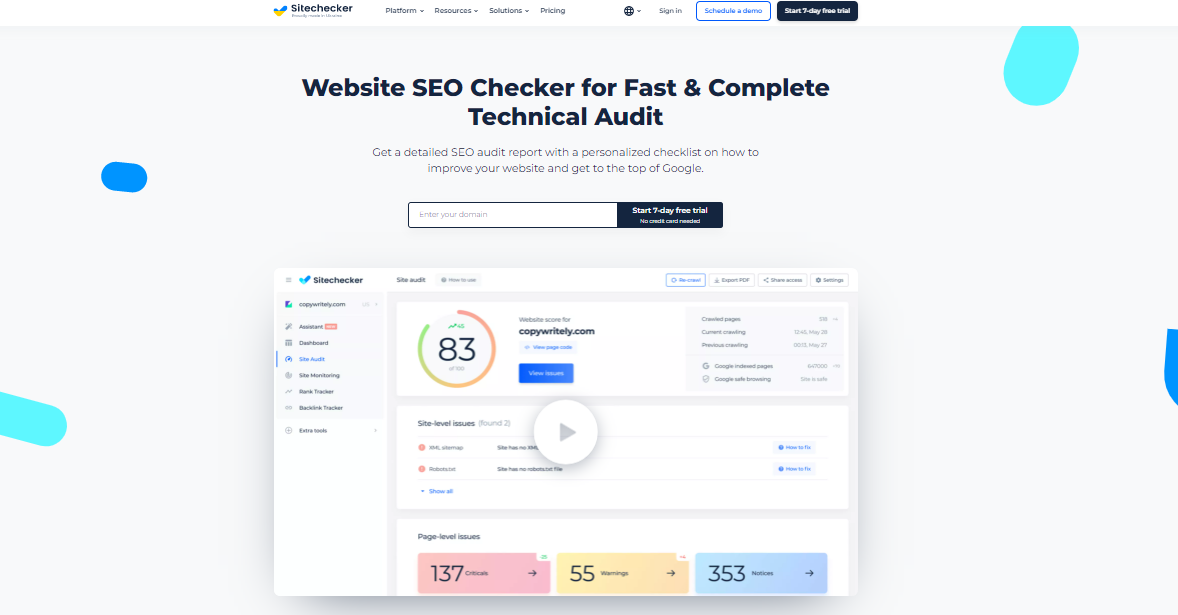 How it Works 
Sitechecker is an efficient and user-friendly link building tool for SEO that has Google Analytics integration, Google Search Console integration, Google Chrome extension.
Key Features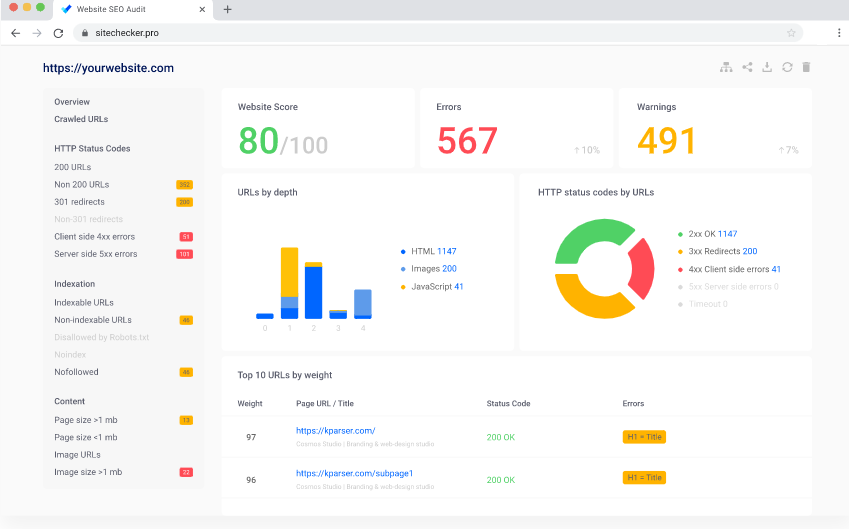 Among the backlinking tools of Sitechecker are:
Backlinks Generator for getting free links to a page that automatically builds indexed backlinks from analyzer site
Backlink Analysis for deep analysis of backlinks and competitors' link strategies
Backlink tracker has many interesting features. It provides a clear picture of users` backlinks,  evaluate growth dynamics, monitors which landing pages are leaders by backlinks, brings lost backlinks back to life.
Pricing
This link building tool for SEO has monthly packages from $23 to $319 and annual ones with discounts. Pricing depends on the number of websites, pages, keywords, backlinks to work with. Furthermore, many link building tools for SEO could be tried for free on Sitechecker. 
Summary
Sitechecker is one of the most efficient seo backlinks tools that provide users with an in-depth exploration of backlinks and competitors' link strategies. It also checks 100+ potential issues on a site as broken links, redirects, 404 pages, server errors ect.
Hunter.io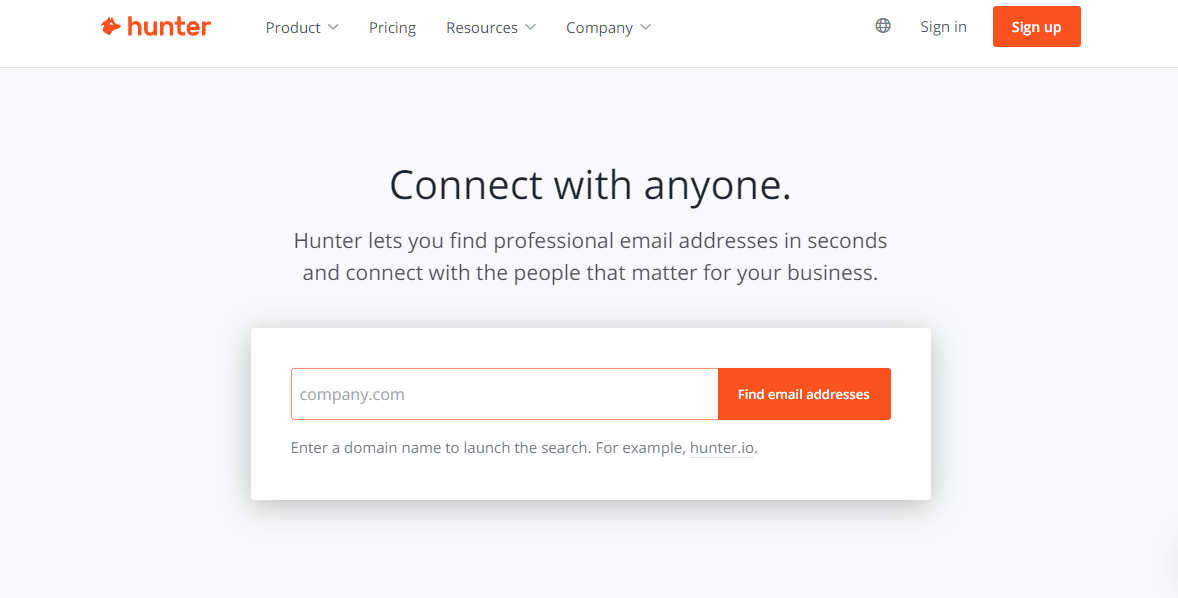 How it Works
When you contact via email a big number of websites where you want to place a link, it`s becoming essential to track the open and click rate of your letters. Hunter is known for its email-finding tool that helps to collect email addresses from any company name or website in seconds. Hunter also helps with writing professional emails that make the more compelling cases than template mailing.
Key Features
Hunter finds all emails associated with a domain or a specific person's email address in seconds. It also has such services:
Domain Search;
Email Finder & Verifier;
Composing of email campaigns and scheduling of follow-ups.
Hunter.io has Chrome & Firefox extension, Google Sheets, MailTracker, TechLookup, Templates.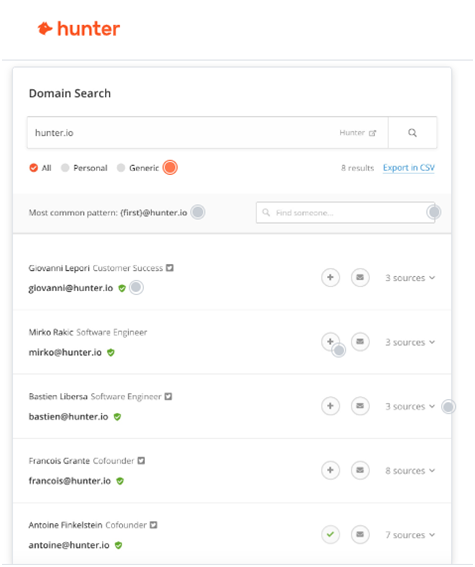 Pricing
This link building tool for SEO has monthly packages and a free one. The prices start from $0 up to $399 and depend on the number of monthly searches and verifications, email accounts, recipients per campaign, etc. 
Summary 
Hunter.io is a service for finding and verifying professional email addresses which are vitally important for backlink building activity. Verified emails, correctly written letters, and automated email campaigns lead to more efficient lead generation.
Link Prospector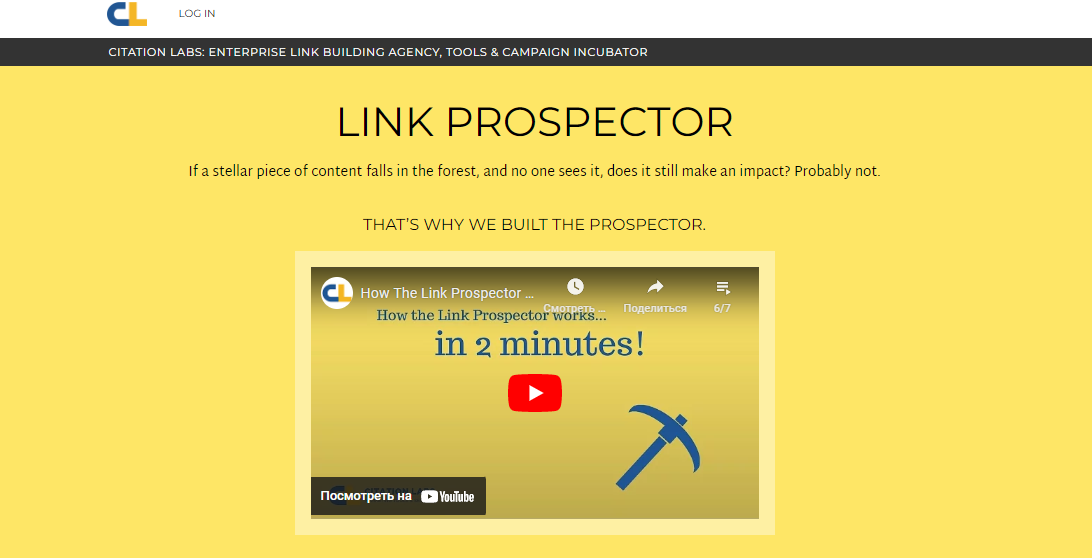 How it Works
Link Prospector is another one of the most popular linkbuilding tools that help to research lists of potential partner sites, key phrases, and highly relevant websites for link building and track the SEO results.
Key Features
How to use Link Prospector:
1. Content Planning Approach — predicting needs in certain verticals. It is helpful if you write content and you need to get a feel for the type of content they look for.
2. Content Placement Approach is useful if you already have content for publishing, and require relevance to your content sites, filtered by relevancy and page rank.
This linkbuilding tool looks for link building opportunities including sponsorship and link addition opportunities, people who can review your products or services, and more.
Pricing
Link Prospector link builder software has a pricing model that includes a certain number of monthly credits – from $47 to $497 per month. Users can pay $5/credit, without a subscription.
Summary
Link Prospector is one of the best linkbuilding tools that allow you not only to search the right websites for link building but also set up your own filters and reports to track and improve the results.
BuzzStream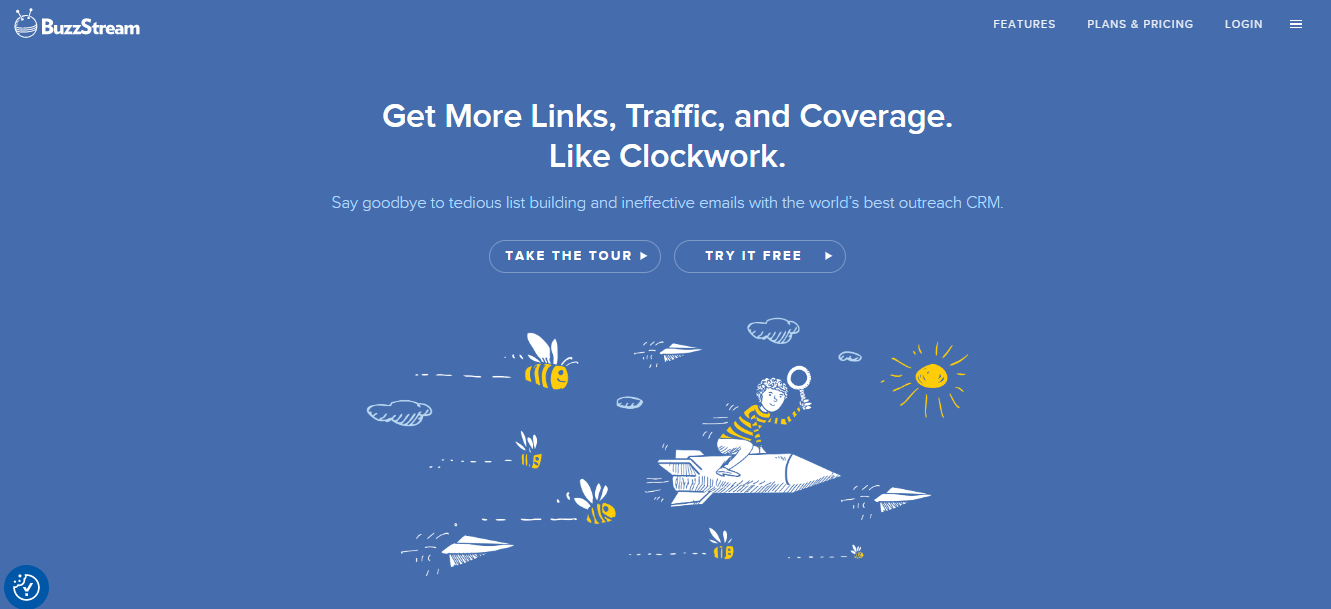 How it Works 
BuzzStream is one of the best outreach and link building tool that provides not only linkbuilding software but also has press list building and pitching features. That helps to grow the digital PR by getting the most high relevant placements. So users get wide distribution for their content which is one of the key tasks in link building campaigns.
Key Features
With this backlinking software users can find influencers in any niche they are targeting, and organize efficient outreach campaigns. BuzzStream SEO tools assist users to personalize emails, schedule follow-up emails to bloggers and track the results. Users add contacts to the BuzzStream prospect list, and automatically gather website and social metrics.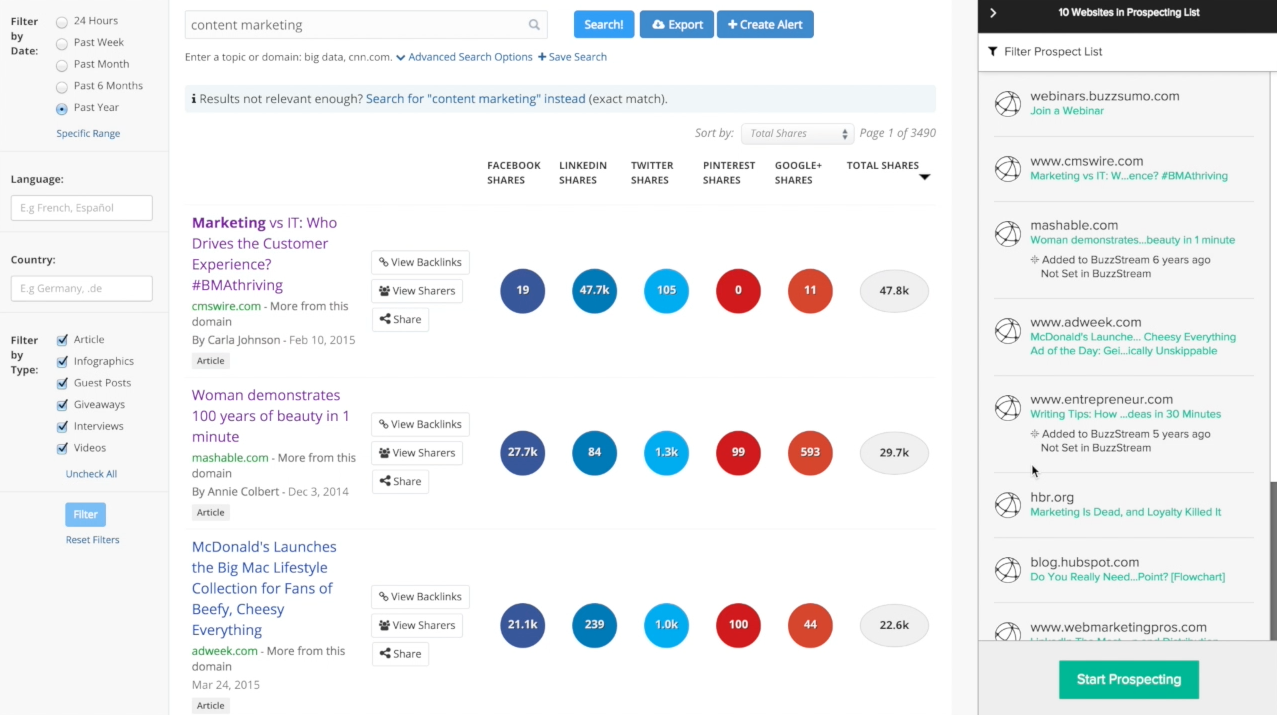 Pricing
Free trial and 3 monthly packages are available: from $29 to $249. Price varies on number of users, contacts, link prospecting.
Summary
As one of the most popular SEO link building tools, it helps to create, manage and track link prospecting & outreach campaigns.  
NinjaOutreach

How it Works 
This backlinking software provides business lead generation by finding business profiles, influencers & emails. Users can sort results by Domain Authority, Page Authority and number of backlinks.
Key Features
NinjaOutreach has a variety of opportunities for creating and managing resultative link building campaigns: 
contact relationship and campaign management, 
tool for searching Instagram & Twitter Influencers, 
blogger and media database, 
media distribution;
PR planner.
After selecting donor sites, you can send a letter to the owners directly in the interface by creating a letter or using templates. And you can check the effectiveness of the campaign directly in the built-in CRM.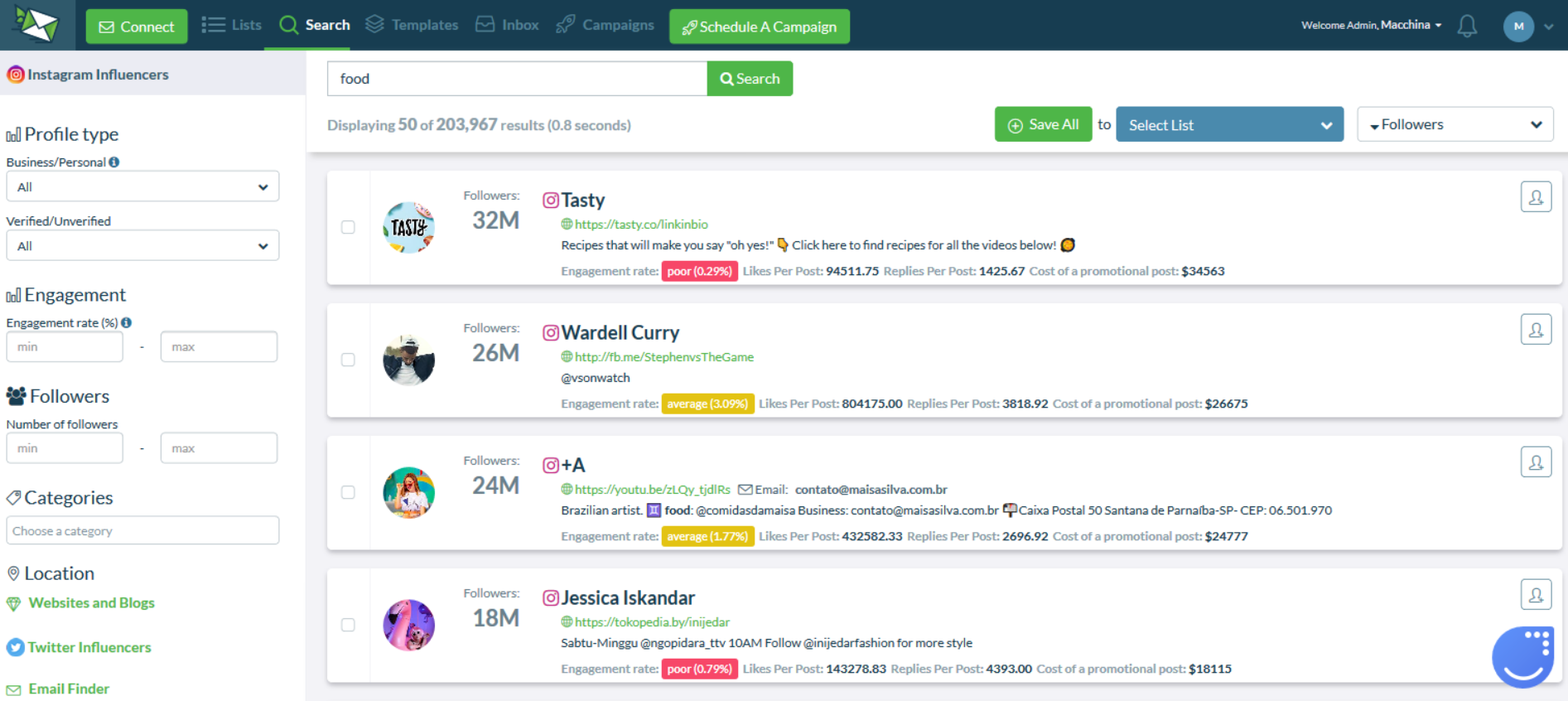 Pricing
The cost per month varies from $155 to $459, depending on the number of monthly emails, bloggers in search results.
Summary
This is one of the best outreach and link prospecting tools that additionally has a big database of websites media, Instagram & Twitter Influencers.
Whitespark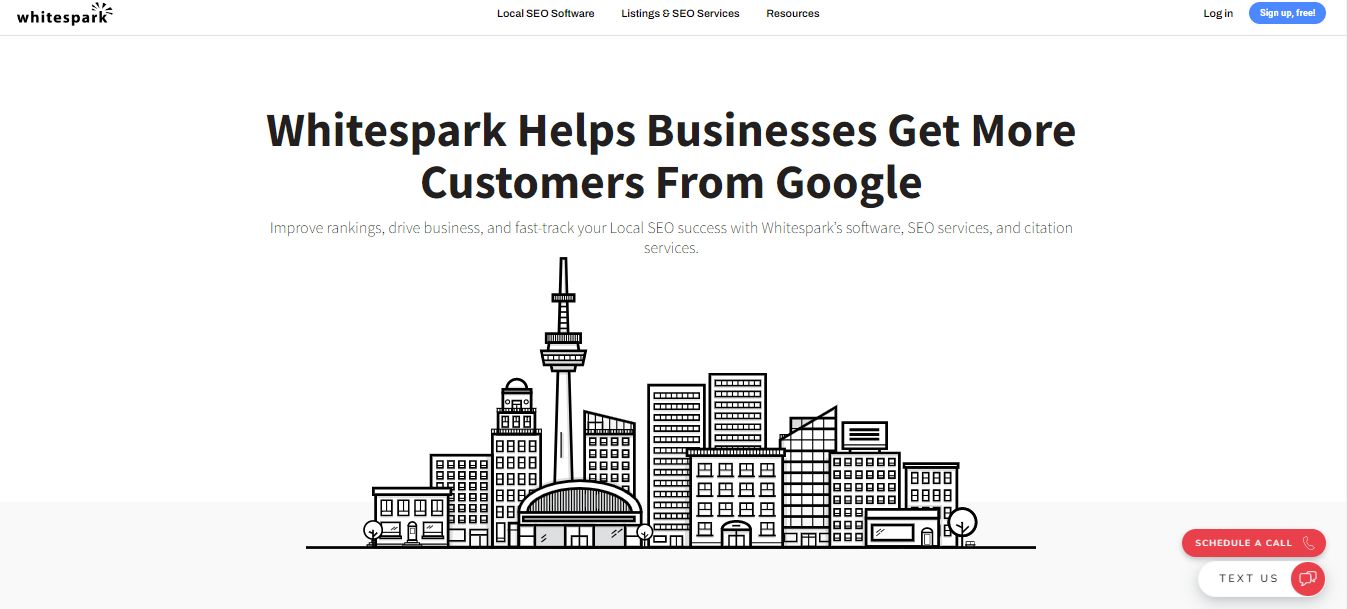 How it Works 
This tool is for tracking citations that is must-have for ranking for local search queries, and for competitor research.
Key Features
Whitespark offers its users such an interesting tool as citation finder that discovers citation opportunities, compares competitors` citations, and helps to make new citation building. Additionally, Whitespark has:
local rank tracker, 
reputation builder, 
review checker, 
Google review link generator, 
local SEO checklist, 
listings service.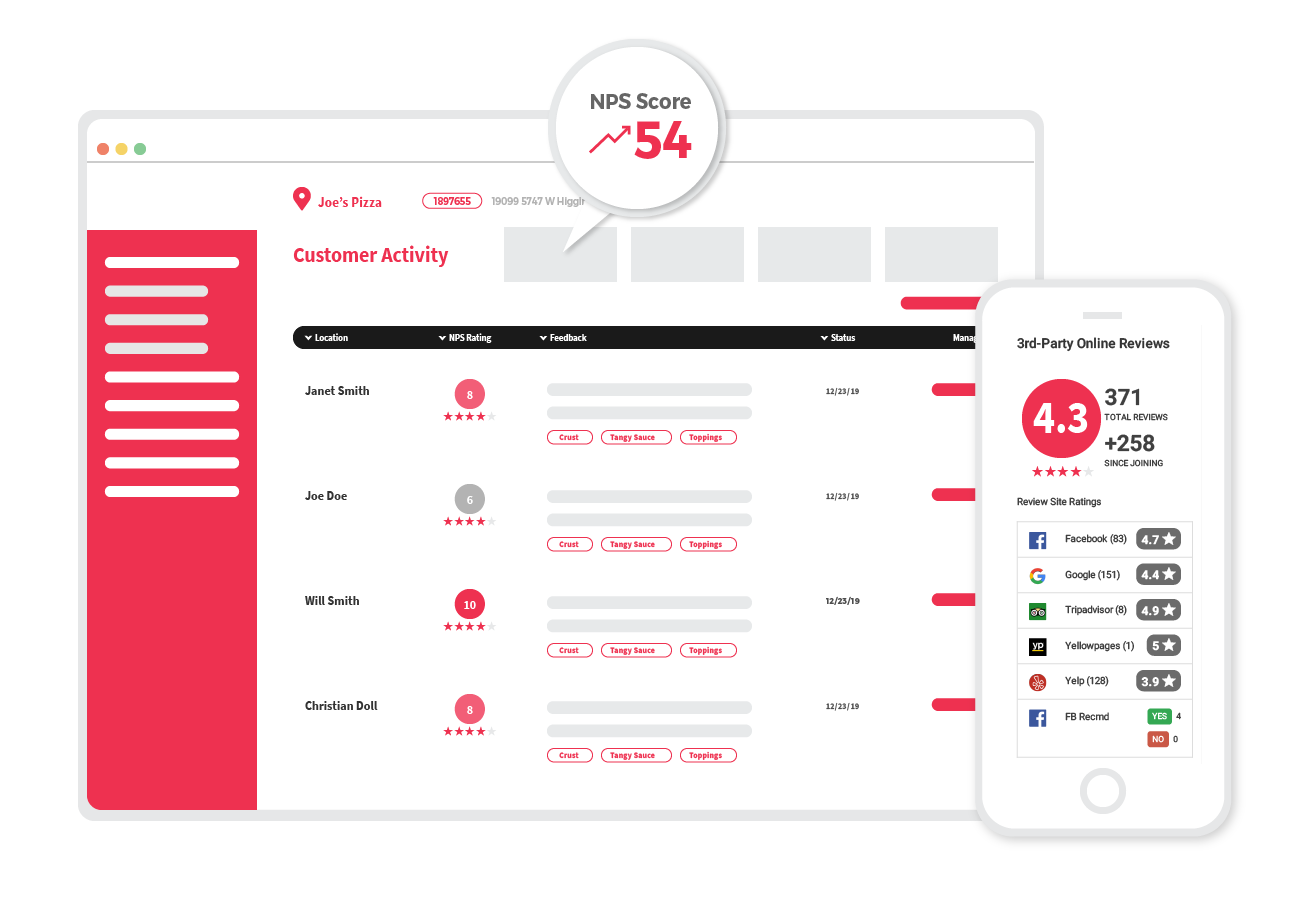 Whitespark has a Capture Net Promoter Score that shows you the overall media performance, including Google questions & reviews.
Pricing
Cost per month is $39-$149 /month, it depends on the number of searches per day and other tools like competitive analysis, citation monitoring, progress tracker.
Summary
The Local Citation Finder makes citation discovery easy, with that increasing local search rankings.
JustReachOut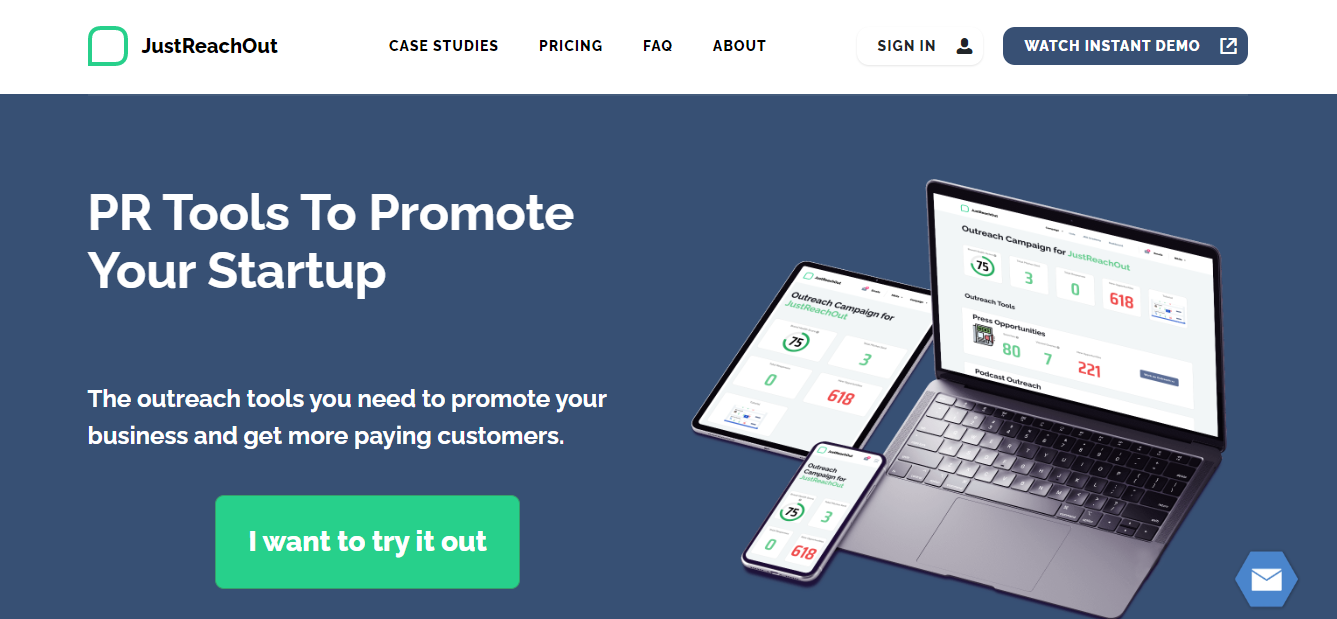 How it Works 
This is PR outreach and link prospecting software for reaching relevant journalists, getting backlinks, and press mentions.
Key Features
This link building software helps to get your company featured in articles and receive successful authority backlinks that boost a brand and get trust with Google.
For this, JustReachOut has:
search engine of relevant journalists,
list of journalists, podcasts and other relevant blogs where you can get backlinks from, 
PR outreach tool, 
pitch templates & analytics.

Pricing
Cost per month is $79-$299, and depends on the number of users, number of campaigns, email sends, journalists search, etc.
Summary
JustReachOut can be a useful link building tool for SEO that helps you to exposure publicity for your company, get placements on media websites, and earn link placements.
LinkHunter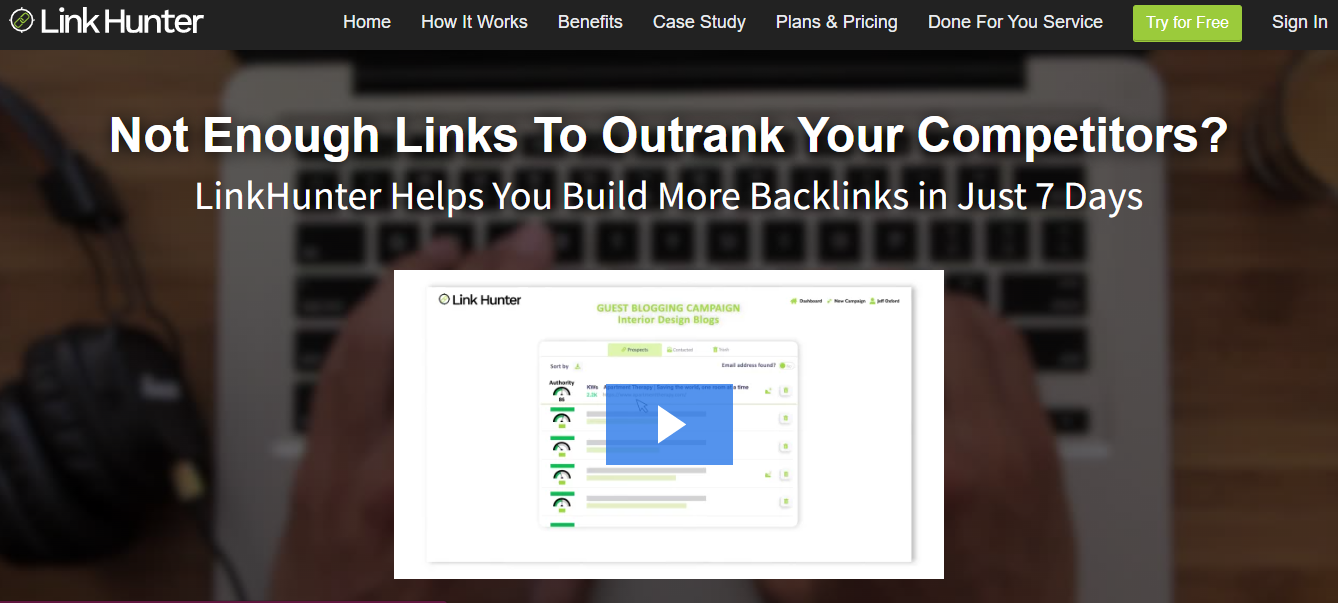 How it Works 
It`s simple but helpful tool for SEO helping to find link opportunities and send outreach emails.
Key Features
LinkHunter supplies users with an easy technique of linkbuiling in 1-2-3 steps.
It finds hundreds of relevant websites in seconds, shows the SEO value of each site, downloads website lists into a spreadsheet.
Reach Out tool discovers websites` emails, submit contact forms within LinkHunter, personalize messages.
LinkHunter helps to track of all sites you`ve contacted, exports outreach reports.
Pricing
Plans start from $49 to $199 per month. Though all the plans have unlimited total prospects, package pieces vary on the number of new prospects, outreach emails, email accounts.
Summary
LinkHunter is one of the most useful linkbuilding tools unites amost all the needed tools for resultative link building campaigns. 
Additional Link Building Tools
 

Name

How does it help in link building

Pricing

Free Trial

Multitools

1

 

Helps with SEO Content & Rankings: link building, SERP rank tracking, competitor analysis.

$49.99 - $399.99 /mo

+

2

Has rank tracker, keyword research, backlink analysis, link prospecting tools, tracker of competitors' backlink strategies.

$55-$499 /mp

+

3

Desktop SEO crawler and auditing tool that checks sites for optimization issues, broken links and images, makes SERP scraping.

$0-$22 /mo

+

4

Website crawler to check broken links, find temporary and permanent redirects, discover duplicate URLs.

$149/year

+

Backlink Analysis & keyword research

5

Helps in link building, keyword research, SERP, competitor analysis

$12-$40 /mo;

lifetime access saves 90%

+

6

 

Tool for content strategy, outreach link building, social analytics, competitor analysis, post-performance, blogger search engine

$99-$299 /mo

+

7

All-in-one platform for keyword rank & backlink checking, link spying, competitor domain research, etc.

$39-$399 /mo

+

8

Unnatural Link Detection tool explores if a site has a shady link profile, and Domain Profile Influence tool shows what % of your links come from authority sites and blogs.

$129.99-$499 /mo

+

9

Checks good and bad backlinks, recovers lost links, tracks keyword rankings, fights negative SEO by disavow tool, explores competitors' backlink strategies.

$25-$189 /mo

+

10

Backlinking software to audit links, content & social data. Has backlink checker with anchor information, many link metrics and data associated with URLs, social shares building tool, unnatural link audit.

$19.95-$64.95 /mo

+

11

It harvests thousands of URL's from over 30 search engines, scans pages to verify backlinks and anchor text, scrapes a list of prospect URLs and export them for you to save time. 

$97 - a single PC license

-

12

SEO toolset with SERPChecker tool to analyze the search results for a given keyword, LinkMiner backlink analysis tool, SiteProfiler that checks SEO authority of any domain for prioritizing prospects

$29.90-$79.90 /mo

+

13

It lets you tell Google to ignore certain backlinks that are pointing to your site.

free

+

14

SEO software that has Spyglass tool for backlink research with big database of live links. It finds which sites are linking out to your competitors and add them to your list.

free

+

15

Helps you analyze a website's backlinks and fix broken links.

-

-

16

Looks into possible backlink attributes, sorts them by types, analyzes anchor texts, detects spam websites.

PC licence - 0$-$505

+

17

SEO software tool for rank tracking, keyword research. It has backlink checker, toxic link checker, competitor backlink spy, etc.

$37-$299 /mo

+

18

It checks if you are not building links from sites you should avoid like post farms, PBN's.

free

+

19

It crawls sites and shows total of backlinks, referring domains, domain rank, etc.

free

+

20

Provides insights about your backlink profile and of your competitors.

$0-$50 /mo (for individuals), $200 /mo (for agencies)

+

21

Finds Wikipedia pages that need citations & dead/broken link replacements.

free

+

Outreach & link building campaigns

22

 

PR outreach campaign management tool, CRM for link building campaigns, SEO prospecting, blogger search thanks to the influencer database, automatic follow-ups 

custom price

+

23

Link building outreach platform for increasing organic traffic from Google by running personalized outreach campaigns.

$99 /mo - custom

+

24

Blogger outreach software for backlink campaign management, has anchor text planner, backlink monitoring, rank tracker.

$19.99-$149 /mo

+

25

Finds link building opportunities with research tools, spam metrics, guest blogging, local citations. 

$1 per credit

+

26

It automates link building and rank tracking for Google, YouTube, and Bing. Has keyword research, blogger outreach, and backlinks analysis.

$0-$40 /mo

+

Work with e-mails

27

 

CRM for contact management and cold outreach that finds convertible leads. Has A/B testing, contacts verification, high-volume personalizing sending.

$33-$615 /mo

+

28

Email outreach is an important element of off-page SEO, and it is not uncommon for SEO specialists to run across bad email addresses and incomplete lists. Enter ContactOut, an email finder tool that lets you find your prospect's best email addresses and enrich your list with accurate contact information

Premium packages start at $29

+

29

Email verification and cleaning software with automatically de-dupes the lists. Has tens of helpful Integrations that allow to verifiy emails and work with Google documents easily.

Price per email: up to 10K - $0.008, up to 1M - $0.003

+

30

Email verification tool for successful outreach campaigns.

$17-$200 /mo

+

31

For sending mass personalized emails with pre-made templates for diverse link building campaigns.

$58-$83 / 1 user/ mo

demo

Work with influencers

32

Connects journalists to sources, helps to  find credible leads, get placements and boost SEO performance thanks to the high-quality backlinks. 

pre-paid packages for qualifying links: $975-$1,995

-

33

Finds bloggers, sends outreach emails, filters influencers based on Domain Authority, social media followers, audience size

$179-$499 /mo

+

Work with data

34

Tool for planning and managing a workflow allowing for multiple people to collaborate.

free

+

SEO-plugins

35

Link checker plugin that crawls a web page, finds opportunities for broken link building campaigns.

free

+

36

Plugin that outlines nofollow links on a webpage.

free

+

37

Chrome extension that collects data from web pages as a spreadsheet; scrape SERPs to find link opportunities.

free

+

38

Chrome extension that lets to open, copy, bookmark multiple links simultaneously.

free

+

39

Plugin that analyzes SERPs, estimates keyword difficulty, examines internal and external links.

free

+
Also Read: How to Use ChatGPT for Link Building👈
Consider Collaborator as Trusted Tool for Your Link Building & Guest Posting
Collaborator is the marketplace for guest posts that connects link builders with the best-matched publishers and website owners. 
How to use Collaborator for Link Building?
It`s essential to create backlinks on quality sites, so Collaborator makes all the process easy, defended and transparent. All the sites in the catalog are confirmed by Google Analytics, have live audience, and feedback from advertisers. Just give the tasks to site owners or accept offers on advertising campaigns from relevant sites, and get posts on the high-quality webpages. 
Why do link builders turn to Collaborator:
list of quality websites for posting guest links;
40+ parameters for selecting sites and tracking results in one window, including data from Ahrefs and Serpstat;
high speed – you will get links in a few days;
user-friendly platform for safe managing projects, teams, and budgets from a single Master-account.
All this makes Collaborator a trusted partner for fast and secure link building without any risks for both advertisers and publishers. 
FAQ: popular questions about link building tools
How to choose the best link building tool for SEO? 
The choice of backlinking software will depend on the results of your SEO work and the aim. Thus, if you need:
a great source of link prospects: Ahrefs, SE Ranking, Google, Semrush will serve the best,
press list building and pitching features: BuzzStream, NinjaOutreach, PitchBox will do a great job,
to establish communication through email: Hunter.io, Mailshake, Mailfloss will play a good role.
Also, read link building tools reviews.
What  automated link building software to use to find domains for backlinks? 
The best backlink software provides backlinks to a big number of high-quality websites and has a large number of parameters for selecting sites. Making deals easy and comfortable is also essential as both publishers and advertisers need to be sure they work with verified users, have secured payment solutions and data privacy. Collaborator can be your trusted partner offering the best link building software.
How can I find backlink opportunities & what link building websites can help me?
These are the main approaches for link building: earn links naturally with the content you create, and proactive reaching out to sites to try to get your link included on them. Using both of these methods with a combination of the best backlink tools allows succeeding in SEO. There are a lot of backlink building tools that provide users with a full package of SEO and SERP tools, including services for work with lists of influencers and media. For example, Collaborator is an easy-navigating marketplace for guest post where you can choose potential donor sites for link building and order publications. It offers lots of advantages for both advertisers who are interested in promoting their brand or product and website owners who are interested in website monetization via guest posts.
How to establish more comfortable and fast work with the tools for link building?
For this, use browser extensions that help the SEO specialist and Internet marketer to analyze sites faster without switching to the main tool. Read more about the best free plugins for search engine optimizers.
Conclusion
As you're aware, link building tools for SEO help to massively scale your efforts which specialists spend on link building. Here we presented you with several of the best link building software that can skyrocket your SEO success and lead to the central aim of any business — greater revenue opportunities and sales increase.