9 Best Tactics for Increasing a Domain Authority (DA) for Your Website
Do you want to bring your site to the TOP search results to get more leads and customers? Then you need to know what Domain Authority (DA) is and what role this metric plays in the relationship "website + search engine." 
There is a lot of controversy around the DA indicator. So we have drawn attention to all the myths about Domain Authority that are in SEO. And we reviewed all statements of representatives of Google and compared them with practice.
From the article below, you will find out:
What is Domain Authority?
What is a good domain authority score?
What are the TOP-9 best ways how to increase the Domain Authority of your website
What software helps to check and improve your domain authority? 
How to use Collaborator to boost your informational, corporate and e-commerce sites in Google TOP?
You will learn not only the theory but also get practical tips that will help you improve the DA. And you could build a site that climbs up to TOP-3 search results.
What is Domain Authority?
There are many Domain Authority definitions online. But we told you, "What is Domain Authority?" as if you asked a friend who has worked in SEO for 5+ years.
Domain Authority – is a complex indicator of the quality of your site, which determines how far the website can get into the TOP search results. 
It includes an estimate of ±50 factors for different categories, from page speed to quality external links (dofollow / nofollow).
The main feature of the DA indicator – is its implementation by MOZ. Google stated that "the system does not consider the Domain Authority score a basic rating." But in practice, we see a pattern – the higher the DA index, the higher the site in the TOP search query.
In addition, the lower your DA, the less chance the owners of other sites will be hosted by you. And this leads to the following:
"poor quality" of backlinks;
less chance of hitting the TOP;
lower profit.
We are sure it has already become clear that you need to follow the indicator and increase the DA of your site. But we will start with how to calculate it.
How is the Domain Authority Calculated? 
The Domain Authority value is calculated from the "0-to-100" scale. We will tell you how the indicators of DA SEO specialists share: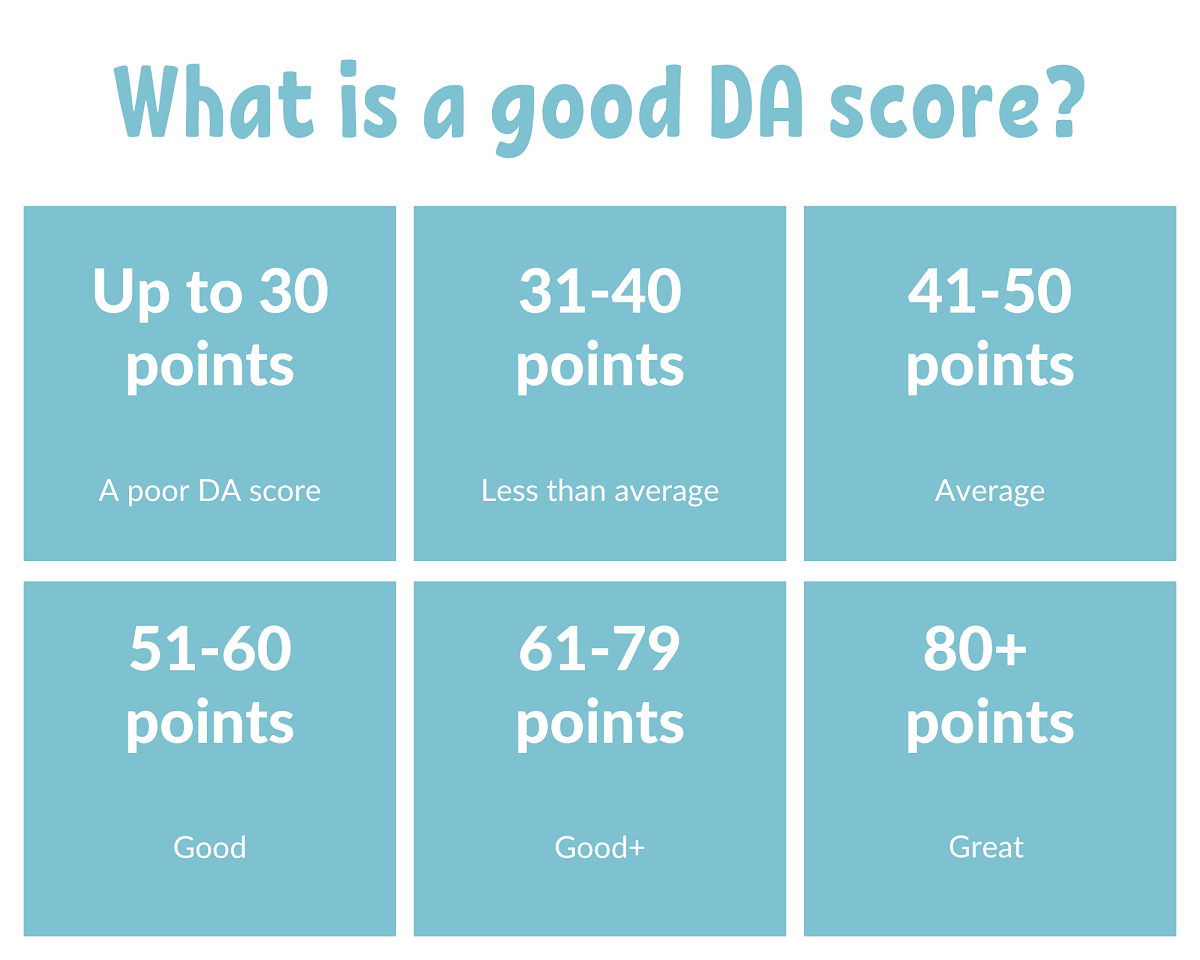 When MOZ or other platform calculates the DA rating of the site, it considers the site's age, the number of backlinks, the presence of "pages 404" and redirects, etc. But there are two critical indicators that most affect the DA rating:
Donor's site trust – the higher the trust rate for the donor site, the more your profit. For example, the benefits of a link from an edu-resource are often more significant than from a backlink from an online bulletin or forum. 
Donor's site rank – the more sites (not pages) that link to your internet resource, the more trust you have.
In essence, it considers all the necessary indicators that Google considers in ranking. It is the central fact that indicates that your site needs to have a good DA score.
This list answers the question, "what is a good domain authority score?": 
The lower the DA index – the less chance (according to MOZ) for the site to enter the TOP search results. Consequently, to correct this situation, you must actively conduct a comprehensive site analysis and correct errors. 
The higher the DA index – the better chance to increase the number of leads, which means an increase in the number of clients and profits.
So, your goal is now obvious – increasing domain authority to 60+ points. Ideally – 80+. And below, we will explain how to do this.
How to Check Your Domain Authority?
To check the DA indicator simply – use a special free tool on the MOZ platform.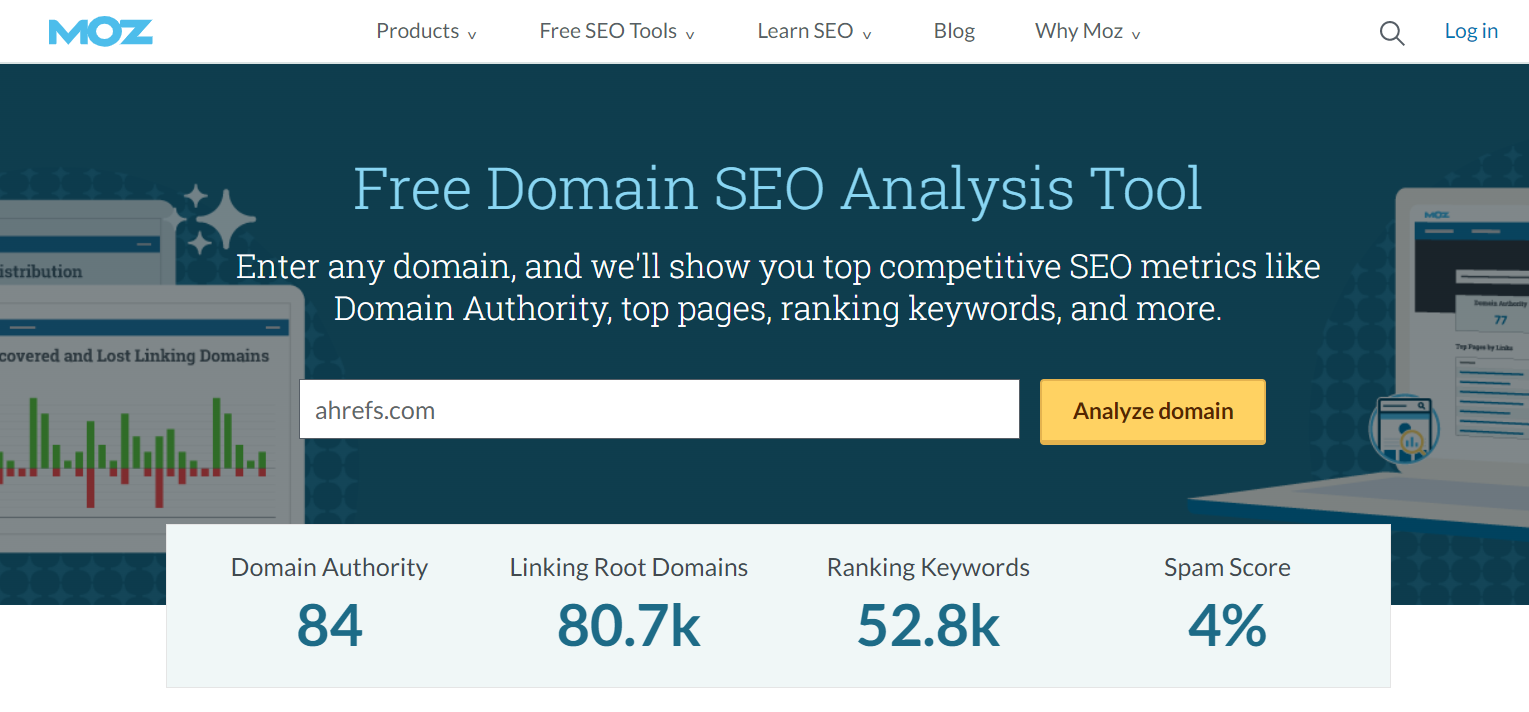 To get your site's DA rating, enter the domain address into the line and click "Analyze domain." In just a few seconds, you will receive not only the count of Domain Authority points, but also the following:
TOP Site's Pages by Links with Page Authority score;
TOP Linking Domains;
TOP Ranking Keywords;
Discovered and Lost Domain links;
TOP Search Competitors.
All this data is necessary to analyze your site and search for "weak" positions.
You can also check the DA rating with the following platforms:
Major SEO platforms offer their own domain authority indicators. For example, Ahrefs has implemented its Domain Authority counterpart – Domain Rating. This indicator evaluates the quantity and quality of external links to your site. Click the link to get the necessary data and enter the site address in the unique field. 
DA/DR indicators are also used in other SEO instruments. For example, in the Collaborator site directory, you can check these 2 indicators and select the reliable resource. 
Look for more SEO tools in our material. 
Domain Authority vs. Page Authority
Beginners often need clarification on Domain Authority and Page Authority scores. These indicators are similar, but there are differences.
We have already figured out what the DA is. And now, we will tell you what the PA is. 
So, Page Authority – is a quality index of one of your site pages, which determines how far the page can get into the TOP search results. 
All the same, criteria are used to calculate the PA indicator, but within the site page. Thus, we see that the DA = the average value of the pages of your site.
How to Increase a Domain Authority for Your Website? Best Tactics
We have worked out with you what a good DA score is. Below, we will explain in detail the nine strategies for how to build domain authority.
1. Get Links From Trusted Sites With Traffic
As stated above, one of the main criteria for increasing domain authority ratings is getting backlinks from trusted sites.
Read also: Ultimate Link Building Guide to learn how to find trusted donor sites and get quality links & Screaming Frog Guide to know how to perform your site audit easier and faster before buying links.
The best way to increase domain authority is to track successful competitors. Analyze your competitors using the MOZ platform.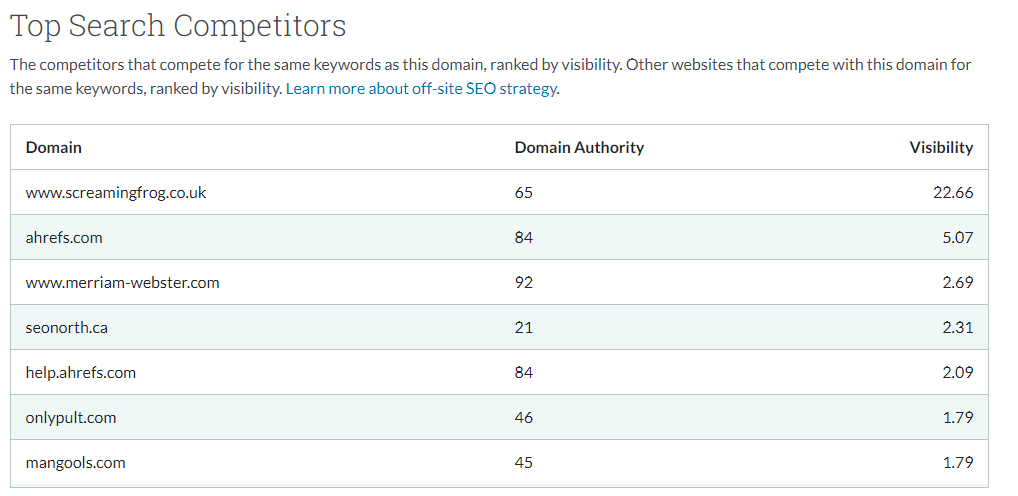 Find sites with a good DA rating, then search for the contact information of their owners and agree with them on how to publish a press release or a guest article on their resources. These are the TOP and most essential points from which it is vital to start optimization. 
And in this, you will help the whole functionality of Collaborator. Start your work and see how easier it has become to place links to your site. That means that the task of how to boost domain authority will reach several times faster.
It is also important to remember that if you want to build domain authority, you should regularly plan your budget to create a strong link profile. 
2. On-Page SEO Optimization
The next step is how to improve domain authority – On-Page SEO Optimization. Tell you more about what we mean:
check if you use h1, h2, h3... headers on all pages of the site;
make sure you use alt and title tags on every image of your pages;
use only relevant links and anchors;
check snippet – URL, title, and description must meet Google requirements.
So, you could use particular tools that will find and "highlight" errors so that you quickly fix them.
To perform complex On-Page optimization – use the following desktop applications: Netpeak Spider or Screaming Frog.
Also, if you do not want to install additional applications, use:
MOZ On-Page Grader service. This powerful tool takes into account the maximum recommendations of Google and helps embed your own chips necessary to get into the TOP search results. It only works in paid access, but there is a 30-day trial period.
MOZBar Chrome extension – free extension to check website DA.
These are not all DA detection tools, but you will know exactly how to increase domain authority score with them.
3. Work on Your Technical SEO
Technical SEO optimization – actions necessary to make search engines more accessible and faster to scan your site. The fewer bugs and difficulties encountered by "search spiders" in checking the site, the higher they appreciate such a site.
Consider the errors you need to be attentive to.
Page Speed
The faster you "download" your pages, the better. Here are three services created to quickly check and specify the reasons for errors: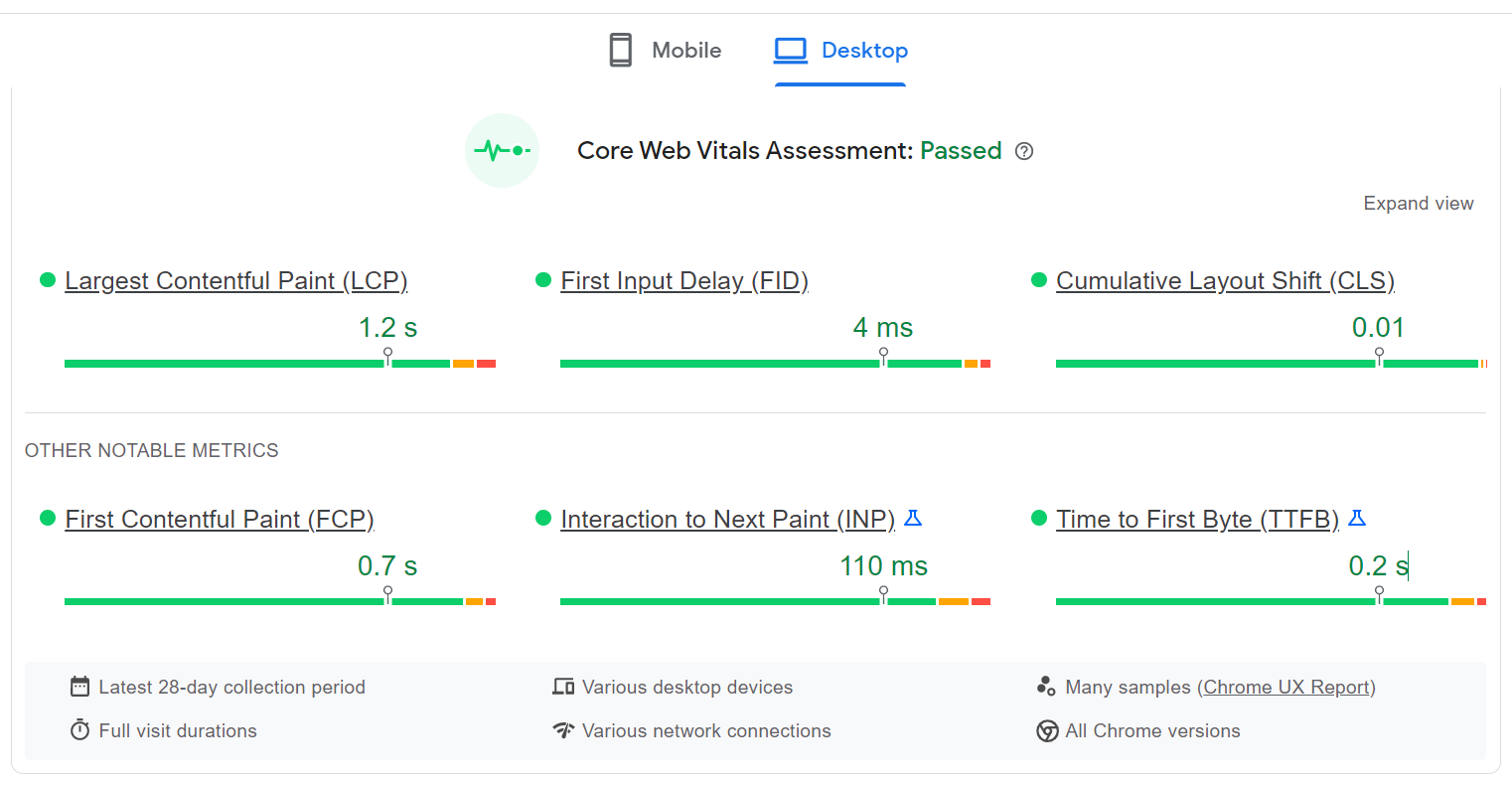 After the platforms determine your page speed, you only need to fix the service's bugs.
WordPress Updates
According to Hubspot research, over 40% of sites in 2022 were created on WordPress. 
And since CMS constantly evolves, plugins and extensions appear and are updated almost daily. If they are not updated in time, other errors create problems, including search engines. So it is, therefore, essential to update all external add-ons promptly.
Images
If you have not paid attention to the size and format of images when publishing on the site, you will need to fix it. SEO experts recommend using JPEG files no larger than 100kb.
Response server status codes
If you are looking for how to increase domain authority of website, be careful with this step. With the Collaborator URLCheck you can easily check and see the errors in the server responses. All you will have to do is correct the errors sequentially and see how your DA increases.
Also, you can use the Site Audit in SEMRush.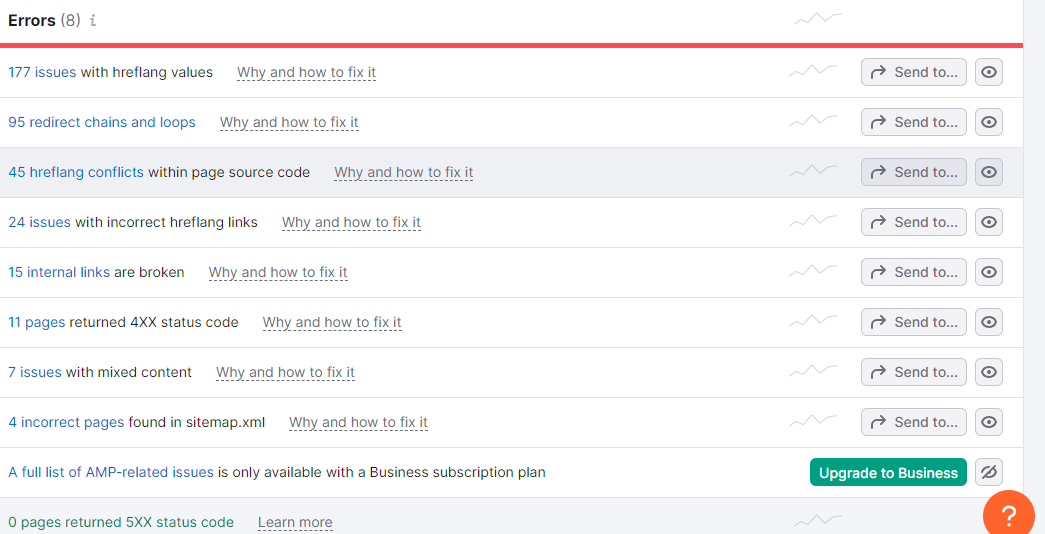 Also, check your website with our Collaborator's Checklist for SEO and get an accurate list of problems to fix. There are still "404 pages" or incorrect hreflang links.
4. Make Sure Your Website is Mobile Friendly
According to Statista research, by the end of 2021, 4.3+ billion people browse websites through a smartphone every day. Google requires local and international website owners to focus their Internet resources on Mobile Friendly issues.
To check your Mobile Friendly site's size, enter the domain address in the Mobile Friendly tool.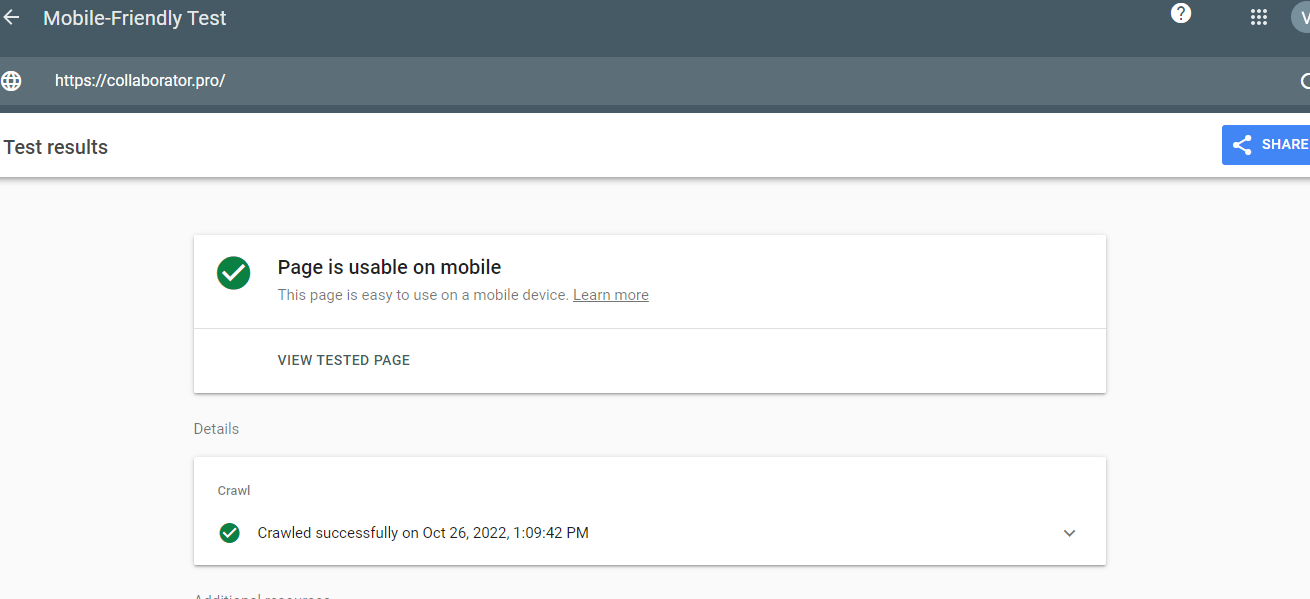 If instead of a "green check box" you have an error icon – you need to fix them. 
Surely, you can use other best free SEO tools for this task.
5. Explore Your Backlinks
To increase the DA rating, it is essential to make the link profile more and eliminate the wrong quality links.
The easiest way to analyze your link profile – use MOZ Link Explorer. After you text a link to your site, you will receive complete information about the DA rating. Next, find the "TOP followed links to this site" section and click on the arrow.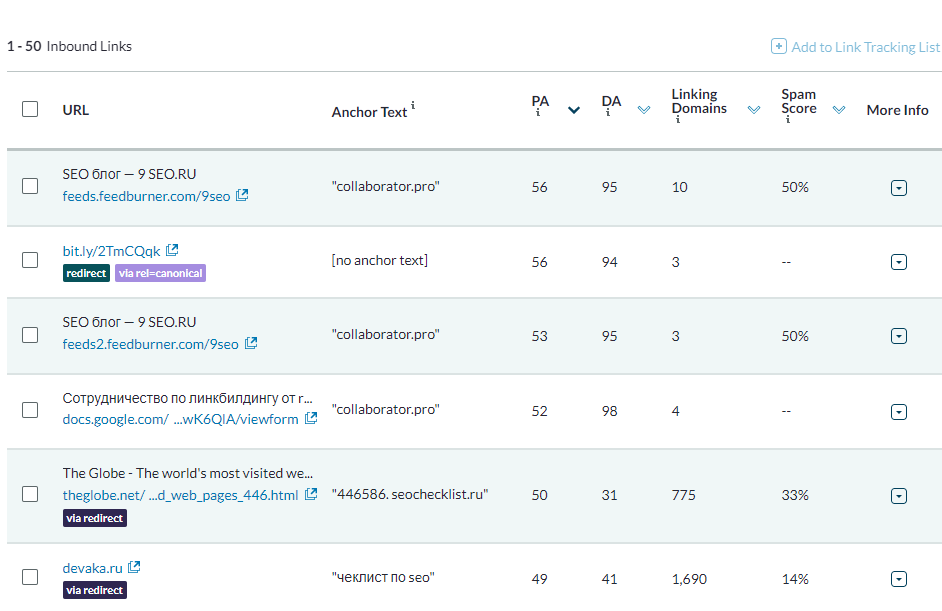 You will see the Domain Authority indicators and the PA score of the page on which the backlink to your site is placed. This will help you quickly find domains and subdomains that reduce your DA.
Also, you can use a Backlink Profile in the Ahrefs platform for this purpose.
Next, to improve domain authority, you need:
to contact site managers and ask them to remove the link;
to use the Google Search Console to set the "no follow" tag to hide the link from indexing.
6. Make an Internal Linking
It is the best way to increase domain authority, and you can do it yourself. This step helps to make the site more friendly for spiders. Therefore, we recommend taking a few tips:
Make sure you can access any site page at most five clicks.
The first link in the blog article is to your site, not to third-party resources.
Try to place the first link in 1-5 sentences.
To check and fix bugs with internal reboot faster – use the All-in-one SEO plug-in. This will help increase your domain authority. 
You will see more important extensions for Chrome in our article.
7. Use Social Media to Its Full
Google has repeatedly stated that it does not consider social signals necessary to get into the TOP search results. But, as practice and reviews of SEO specialists with experience, the more active you are running social networks, the higher place in the search results occupy.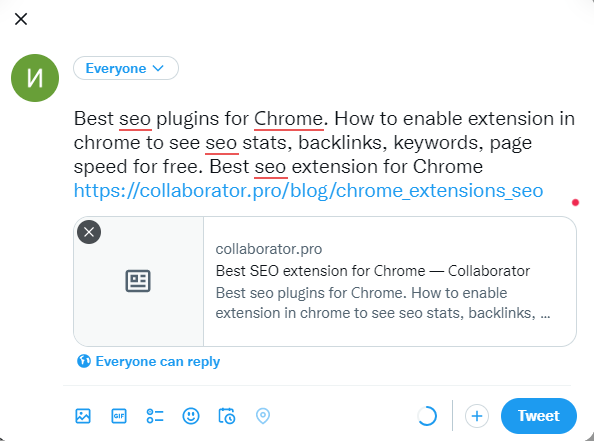 Here are the working practices that help your building domain authority process:
Create your Facebook and Twitter pages and post content with links to your resources. 
Ensure the site has a social bar and your users can easily share your content.
Prepare a brief preview to make it a pleasure to post on your social media page.
8. Optimize Your Website Structure and User Experience
"The User above All!" – is the main rule that will answer the question of how to increase your domain authority. So before making any changes – put yourself in the "customer's shoes."
Here are the three things users expect from the site:
It must be secure – get an SSL certificate and change HTTP to HTTPS.
Its interface should be intuitive – connect secure and other help-plugins.
It must always be at hand – make a mobile-friendly website.
Also, you can use Heatmap to analyze users' behavior on the site and get ideas on how to improve the structure of your website page.
9. Creating Engaging Content
If you ask, "How do you increase domain authority?" I/O Google John Mueller will answer: "You need the right content." And August 2022 Helpful Content Google update deals with this effort too.
You must write bookmarking content that users want to share. Create unique articles and infographics, and give bonuses for sharing your links online. Outreach tactics will help with content distribution. Read more about it in our Link Building outreach guide.
Remember: Whether it is ecommerce link building or any other type of link buidling service, it is important to use white hat link building strategies only for long-term and reliable growth of site positions. 
Boost your Domain Authority with Collaborator
Collaborator – this is your outstanding "Strategy 10", which can quickly help you implement the remaining TOP-9 strategies.
If you are looking for a safe and easy way on how to find trusted guest posting websites to publish your content and how to advertise on Telegram effectively, Collaborator is your solution. With our platform, you no longer need to spend a lot of time analyzing competitors and choosing the best sites for your niche – we have already done it in our directories!
All you have to do is:
Register.
Create your first project in Collaborator.
Go to the Catalog of sites.
Next, the system will show you the list of the best donor sites for your subject. With a convenient filter, you can sort the list by the Domain Rating indicator (as in Ahrefs) to select a suitable donor site.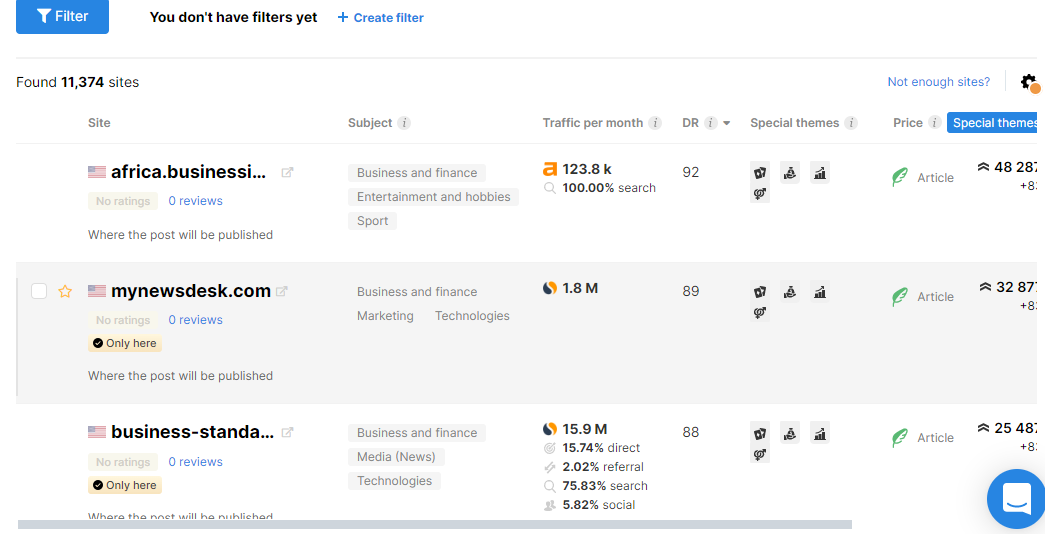 This is the way how to improve domain authority score. You choose already ready and proven sites to post a link to your Internet resource. Do it every month and see how your rating grows. And then - more traffic to your site, more customers and more profit.
Collaborator will find the best ways to increase domain authority. You do not need to look for owners and managers – they are already waiting for your appeal on our platform. 
FAQ: frequently asked questions about domain authority
Why is it important to improve domain authority if Google does not look at it? 
DA – the assessment of the quality of your site. Factors that influence DA rating to affect the TOP search results.
How long does it take to increase domain authority?
You will see the first changes in the DA index in a few days, as soon as the SEO spider checks your site. But it may take months to increase the DA to 60+. 
How important is increasing domain authority for SEO?
The DA shows how convenient your site is for users and search engines. In practice, the higher the rating, the higher you are in search results. It is a universal metric that is used by SEO specialists of all levels.
What's the best build domain authority tactic?
Domain Authority – the rating that is derived from a set of indicators. The main one is considered the quality of backward links. However, we recommend working in an integrated manner on all indicators. 
What is a High DA?
SEO experts consider the best rating of 80+.
Final Thoughts
In this article, we explained how to improve the domain authority score. We found out that this indicator does not directly affect the TOP search results. But this is an indicator of the quality of your site. And factors that are taken into account when calculating DA directly affect the location in the search results.
Therefore, we recommend working on the site comprehensively. Work on content quality, and create a mobile-friendly site. And Collaborator will take care of your beautiful link profile and first-class donor sites.