Top 60+ SEO Tools for 2023: Free and Paid Software List
At Collaborator.pro, we know the value of using nothing but the best SEO tools. Premium tools will be useful if you need high limits, advanced functionality, stored data, or 24/7 support. If you are on a limited budget, you still should do SEO for your website to drive traffic. Free tools can do the trick for nearly 75 percent of different tasks such as keyword research, backlink analysis, and so on. 
There are hundreds of free search engine optimization tools available online. In this article, we are going to talk about the best free SEO tools which you can trust along with paid SEO tools that are hard to beat. Feel free to add them to your arsenal of tools and enjoy even better results.  
So what are the best SEO tools? We have selected top SEO tools based on three key requirements:  
is widely used and recommended by the SEO community;
provide valuable information and useful data;
is genuinely free to use.
We have read many reviews of users about each application and tested it before adding to our list. 
How Do SEO Tools Work and How Can They Help?
If you want to improve your site's visibility and ranking on search engines, you cannot do without SEO automation tools. For starters, they will help you find relevant keywords for your post and even suggest a suitable topic for your writing. But if you want people to read your content, they should see it in search results. Using the best SEO online tools effectively will help you reach your goal easier and faster. 
High-quality engaging content is a crucial factor but not the only one in site ranking and domain authority. Competitor analysis, on-page optimization, lack of technical issues, and backlink analysis are no less important. You should use the best SEO softwares for analyzing your competitors' SEO strategy, performing a site audit, finding redirects and dead links, etc. 
Types of SEO Tools
SEO tools are categorized into different types according to their functionality. The list of categories is below:
Analytics;
Semantic analysis (collection and clustering of keywords); 
Page loading speed check; 
Mobile optimization check; 
Technical SEO site audit; 
Backlinks analysis;
Rank tracking;
Content check (uniqueness, keyword density, grammar, spelling, punctuation, and a number of symbols and words);
Tools for SEO research;
Multitools. 
We've pulled together the best tools for each use case.  
SEO Tools for Analytics
Group One: SEO tools for site analytics. 
Best tools for the analysis of search effectiveness, result tracking, and competitors. 
1. Bing Webmaster Tools
Bing Webmaster offers a complete set of research websites and search analytics. Keyword reports, keyword research, and data scanning features are especially useful. It is a free tool.
Key Features: 
Submit URLs for fast indexing;
Find scanning problems;
Access backlink data;
Advanced filtering;
Data downloading;
Keyword search tool;
robots.txt validator;
Markup validator;
Sitemap files;
Outbound links data.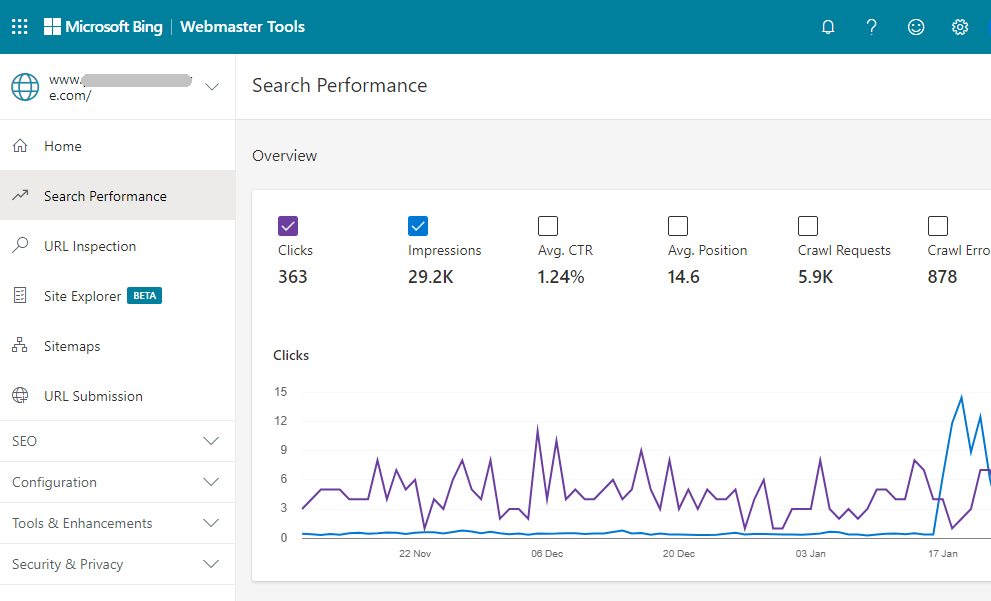 Try Bing Webmaster 👈
2. Google Data Studio
Need to unite data from different sources (e.g. Search Console and Google Analytics) as well as visualize and share them? Google Data Studio can do it all for free. Check out these resources: Google Data Studio and Lee Hurst, to learn more about all SEO tasks and dashboards. 
Key Features: 
Gathers data from different sources into one place; 
Allows for setting the position, style, and content of elements; 
Multi-page reporting;
Deep filtering system;
Snippets for quick report formatting;
Cloud sync;
Saves changes history;
Online file access;
Works in a browser on all devices.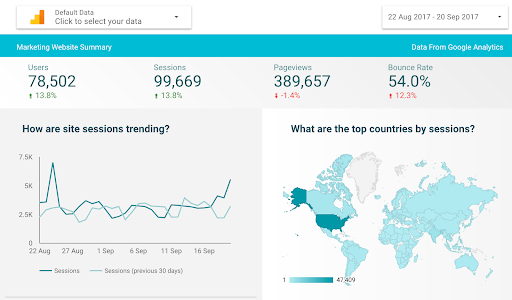 Try Google Data Studio 👈
3. Google Analytics
This free tool from Google is designed for webmasters and optimizers and allows for analyzing the users' behavior on the site. All data is collected and uploaded to a remote server from Google. All that is required to connect to the system is to insert a small JavaScript code into the pages of a site. 
Google Analytics is reliable (which is quite surprising for a free tool) and works with other Google products including Optimize, Search Console, and Data Studio very well. Many pros consider it the best SEO program.
Key Features:
Multi-language interface;
Large users community;
Diverse data for both big corporations and small/medium businesses;
Visualization of the sequence to the goal;
Dashboard customization;
Cross segmentation;
Data exportation and scheduled email reporting.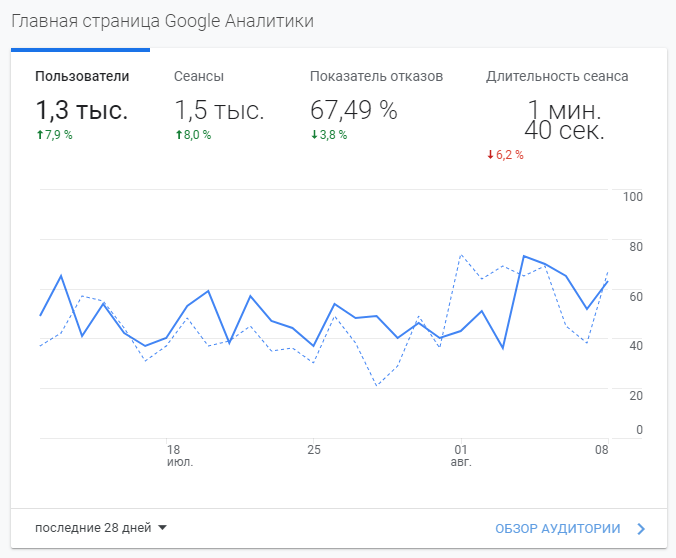 Try Google Analytics 👈
Paid analogs: Clicky, Open Web Analytics
4. Google Search Console
It's hard to imagine today's SEO without access to Google search console data. It's the most reliable place to get information about how Google scans and ranks your website and the only one where you can get reliable keyword data. It is free software.
Key Features: 
Data on your target audience;
Analysis of keywords that drive users to your website from the Google search engine;
Access to the speed of the site's URLs; 
Identifies non-indexed pages and speeds up their indexation; 
Determines the average ranking of the site on Google including the site's ranking for particular search queries; 
Finds mobile usability issues;
Analyzes the reference mass.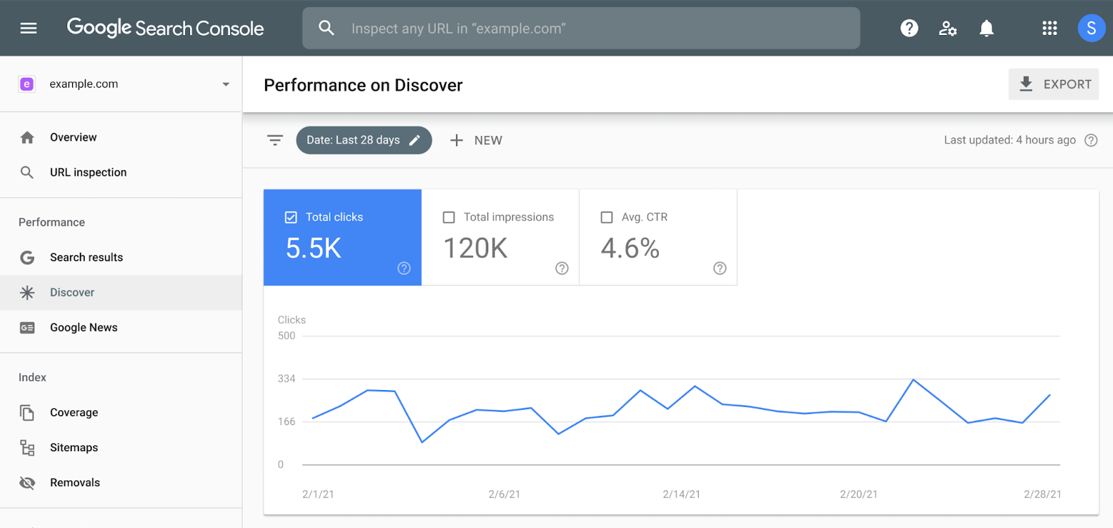 Try Google Search Console 👈
Helpful materials: Search Analytics for Sheets   
5. Keyword Hero
Keyword Hero helps to solve the problem of missing keyword data with advanced math and machine learning. Although the system is not perfect, it allows the user to match keywords with conversion and other parameters. 2,000 sessions are free per month. 
Key Features: 
Shows which keywords have brought users to your website in your Google Analytics account;
Detects brand keywords (brand name and its variations or its product);
Shows search position;
Determines the query type;
Gathers data, analyzes it, and loads it back into Google Analytics.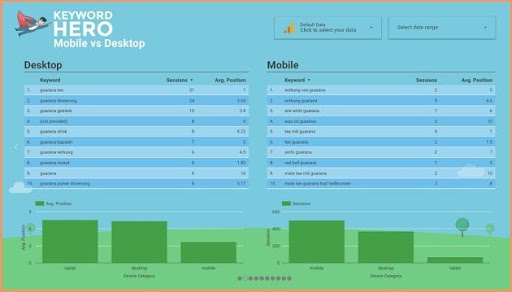 Try Keyword Hero 👈
6. MozCast
MozCast is a free algorithm tracker that lets you know if there is any major update in Google's algorithms. Also, it tracks changes in SERP features including Ads, Knowledge panel, and so on.
Key Features: 
Track "cast" Google algorithm activity daily;
MozCast feature graph shows the main SERP features; 
Controllable data set which provides a rich history of Google algorithm changes to explore.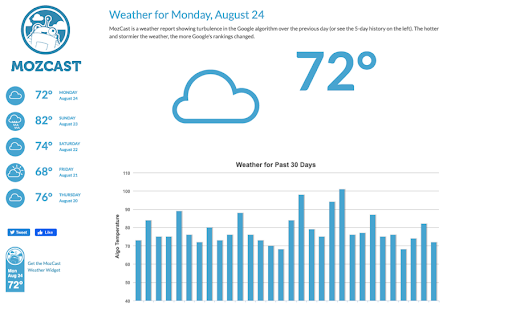 Try MozCast 👈
Paid analogs: Algoroo, Rank Risk Index, and Ayima Pulse
Free & Paid Tools for Collecting Semantics
Group Two: SEO tools for collecting semantics and semantic core clustering.  
Tools that help to find out what and how users are searching and analyze search volume and competition level. To perform SEO management successfully, you should use relevant keywords yet not overstuff your content with them.
7. Answer The Public
This free tool helps to create a long list of questions for any keyword set. 
Key Features: 
Opportunity to explore keywords;
Allows for tracking brand perception;
Lets the user match search behavior changes in dynamics;
Allows for adding new search queries into your collections (folders);
Exportation of results in the CSV format.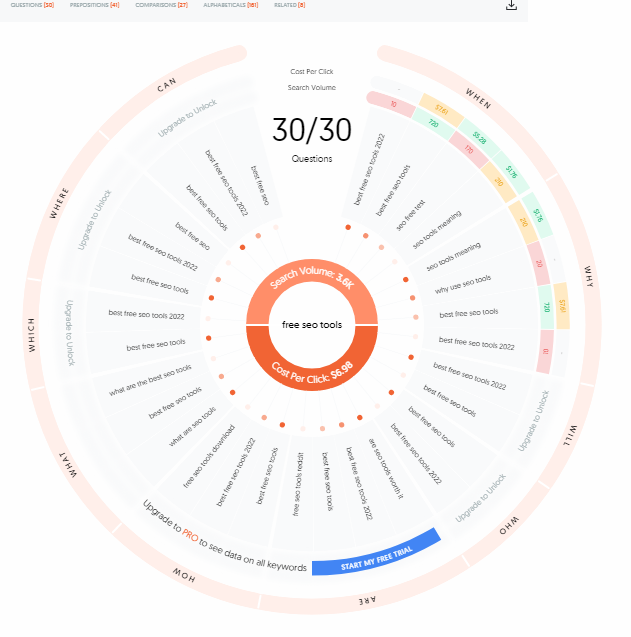 Try Answer The Public 👈
8. QuestionDB 
If you hesitate about the topic for your next post or just don't know what to write about to make your audience engaged, give this tool a try. QuestionDB is a free tool that finds the most common questions real people ask on Reddit.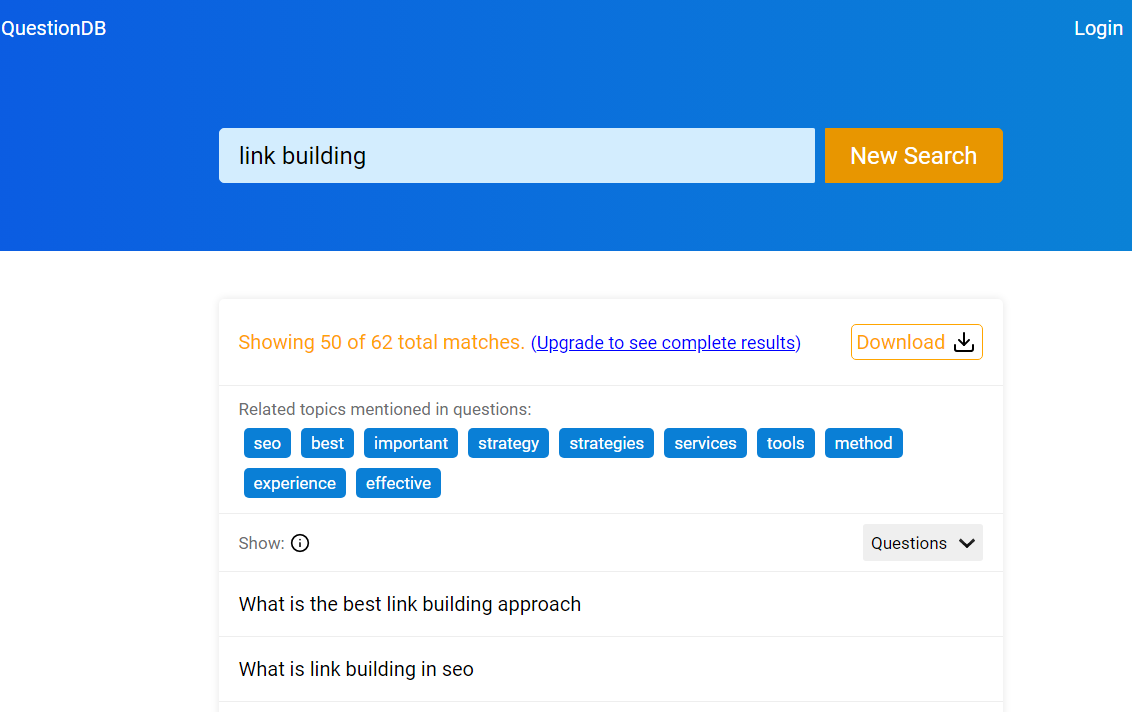 Try QuestionDB 👈
9. Moz Pro Keyword Explorer
If you haven't yet used an amazing keyword search tool available in Moz, give it a try. It offers 500 million suggested keywords and the most accurate search volume metric. You will also get the Moz keyword difficulty rank along with CTR data. It allows up to 10 free queries per month. Each query gives you up to 1,000 keywords and SERP analysis. 
Key Features: 
Prioritizing of best keywords for targeting;
Moz account provides access to Keyword Explorer and other free SEO tools;
Comprehensive keyword analysis;
Data exportation in a convenient format.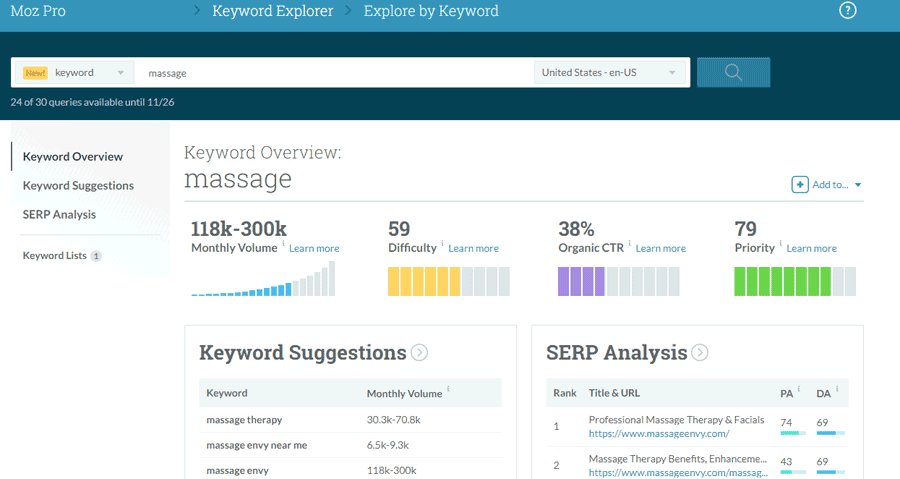 Try Moz Pro Keyword Explorer 👈
10. Google Keyword Planner
Keyword Planner is a free tool created for people who advertise through Google Ads. But it also provides tons of data for organic promotion and SEO keyword planning. This tool uses Google data and has helpful features such as filtering by country. 
Key Features: 
Search the popular queries by category, phrase, and website;
Generates related keywords based on the ones you've entered;
Analysis of query statistics for each word and phrase; 
Predicts the expected results from ongoing online advertising campaigns;
Predicts the number of impressions and clicks for keywords.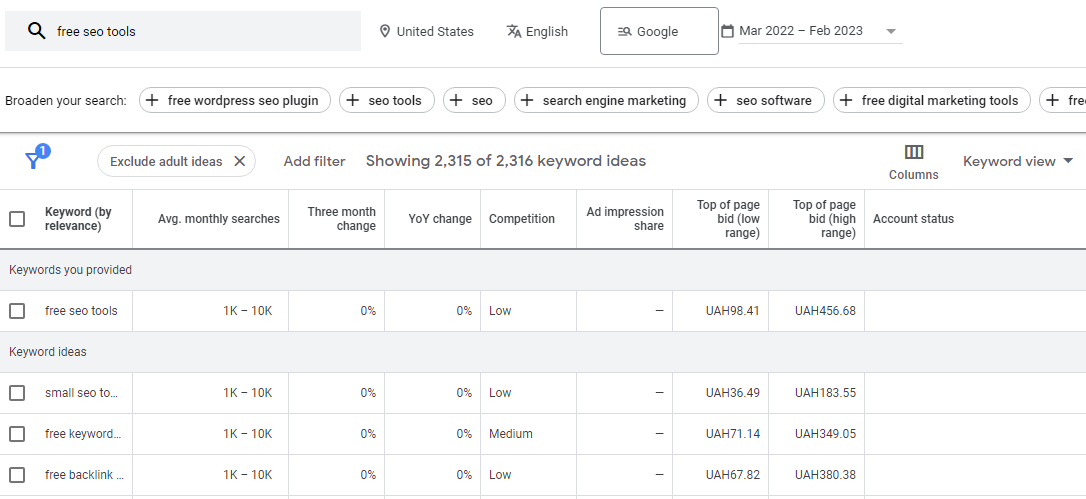 Try Keyword Planner 👈
11. Keyword Shitter
It allows the user to parse keywords for free.
Key Features:  
Find keywords for queries;
Unloading data in a txt format file.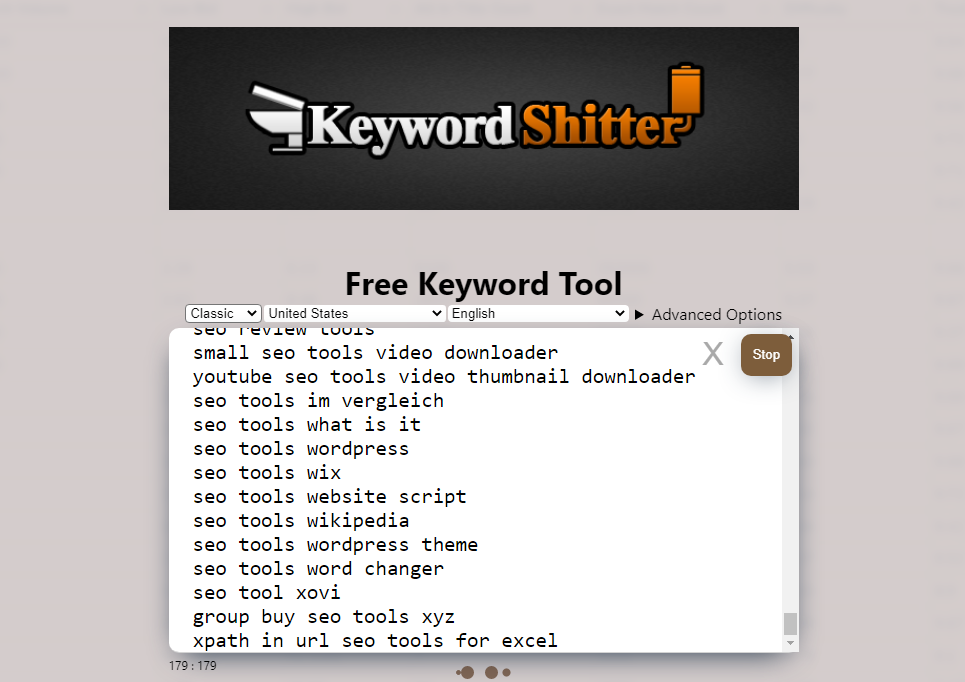 Try Keyword Shitter 👈
12. Keywords Everywhere
Keywords Everywhere is an extension for Firefox and Chrome browsers available in both free and paid versions. It allows the user to analyze keywords while they are using a search engine. Namely, when they type a query into a search box, the list of related keywords from Keywords Everywhere shows up below.
Key Features: 
Query output;
Shows search volume and the price for a click;
Allows you to know how many advertisers are running ads on Google for each keyword;
Trend data.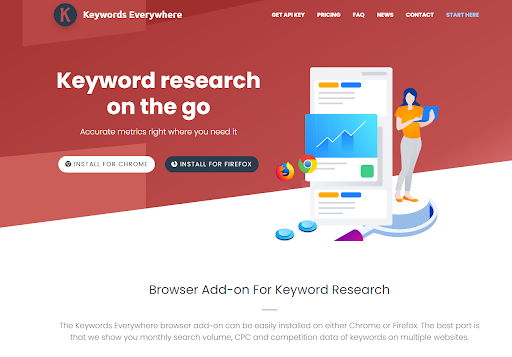 Try Keywords Everywhere 👈
13. Ubersuggest
It gives you statistics on key queries for a year and an idea of the competition for each keyword. It also provides keyword ideas. Ubersuggest is available in free and paid versions.
Key Features: 
Domain overview;
Best SEO pages;
Keyword ideas;
Content ideas;
Backlink data.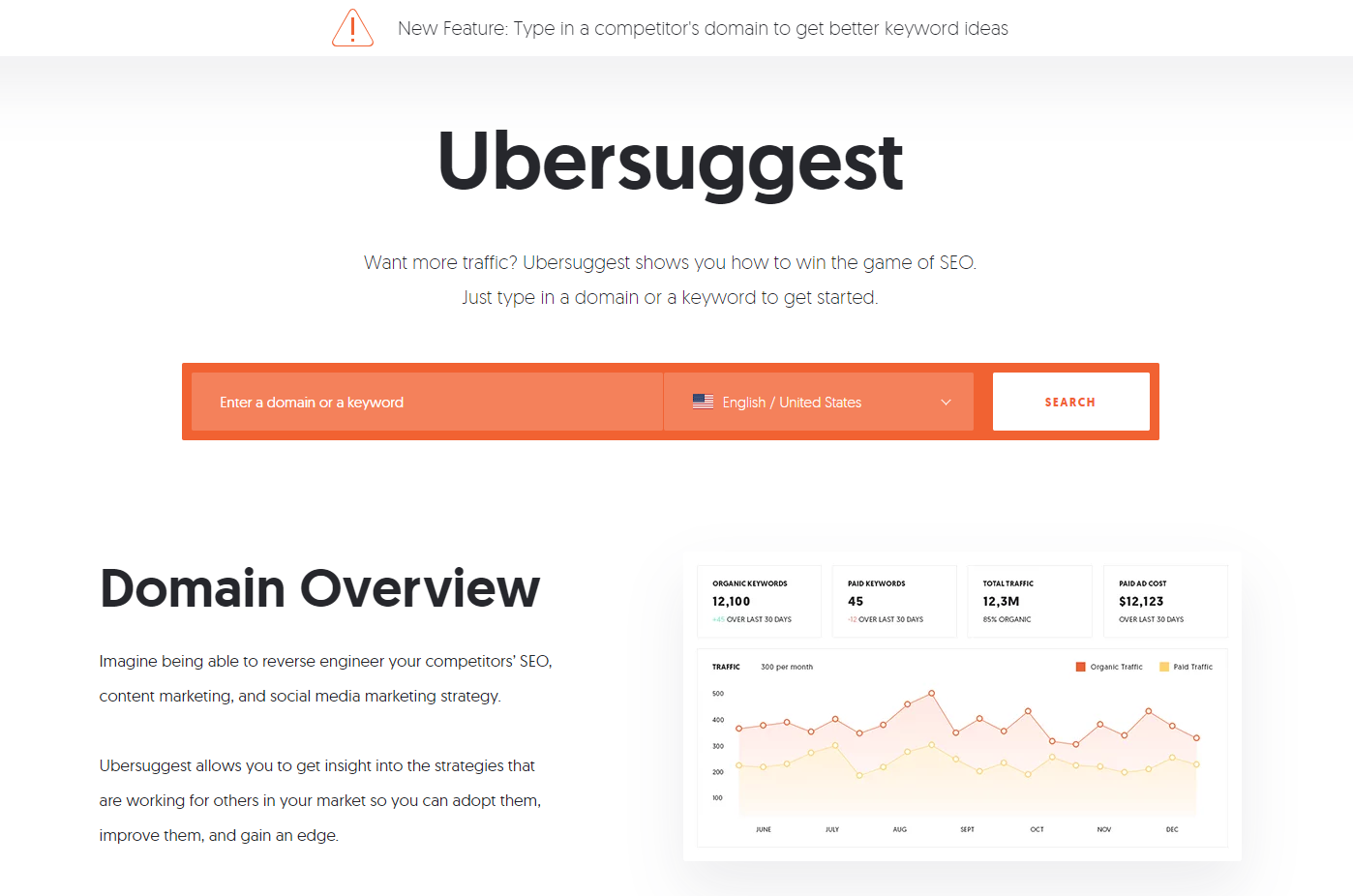 Try Ubersuggest 👈
The list of related keywords can be expanded with the ones searched on YouTube.   
14. KWFinder
This tool can be used for searching long-tail keywords that have the potential for driving traffic to the site. In most cases, they have a lower level of competition and are easier to rank for compared to generic queries. Its features also include a competitor keyword research tool and a SERP analysis tool. KWFinder offers a 10-day free-trial period.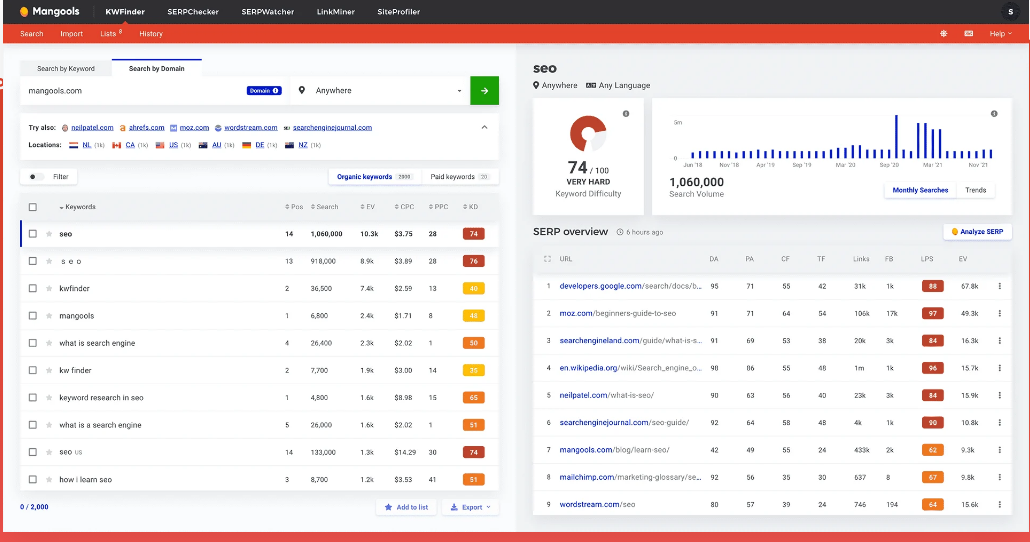 Try KWFinder 👈
15. SpyFu
This tool costs $33 a month and allows for finding profitable keywords. It also provides data about ad campaigns run by competitors and finds keywords which they use.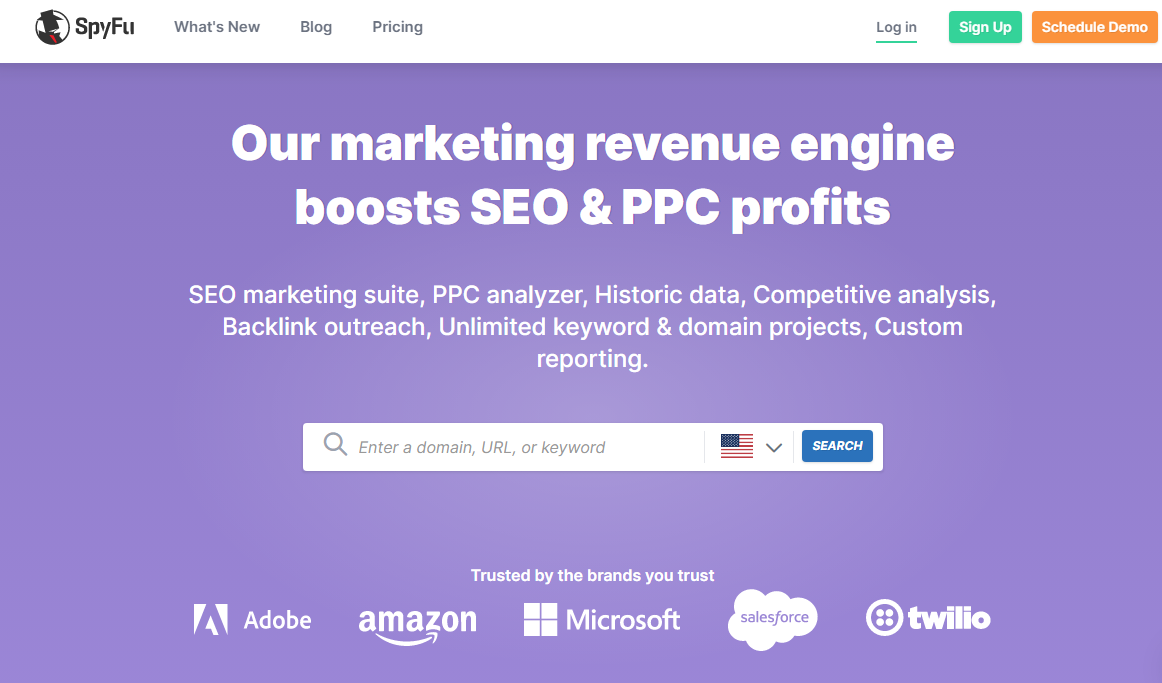 Try SpyFu 👈
16. Keyworddit
Keyworddit allows you to search keywords related to a particular topic on Reddit, the largest forum currently available on the web. This free tool shows not only the keywords but also the context in which they were used.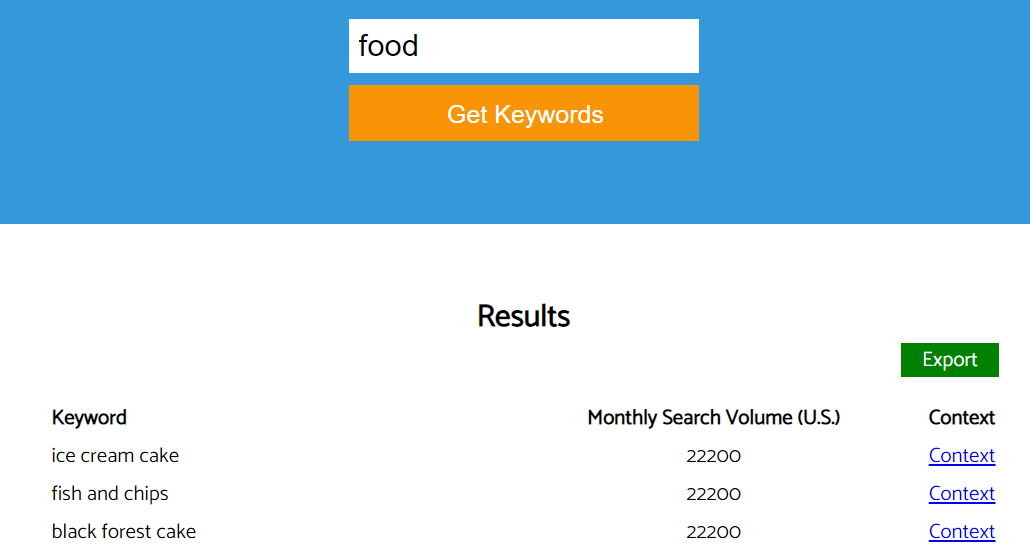 Try Keyworddit 👈
SEO Tools for Checking Site Speed 
Group Three: SEO tools for checking and improving website speed.   
SEO tools that allow for improving site speed to increase user engagement, conversion, and rankings.  
17. Lighthouse
Lighthouse is a free, open-source PageSpeed Insights tool developed by Google. It is also the most advanced tool especially when it comes to performance analysis of mobile pages and PWA. Google recommends using Lighthouse for monitoring the performance of your page. There is also a suggestion that they use similar estimates for their ranking algorithms.
Key Features: 
Available in Chrome browser;
Access with the F12 button;
Visualization in numbers;
Page load speed analysis.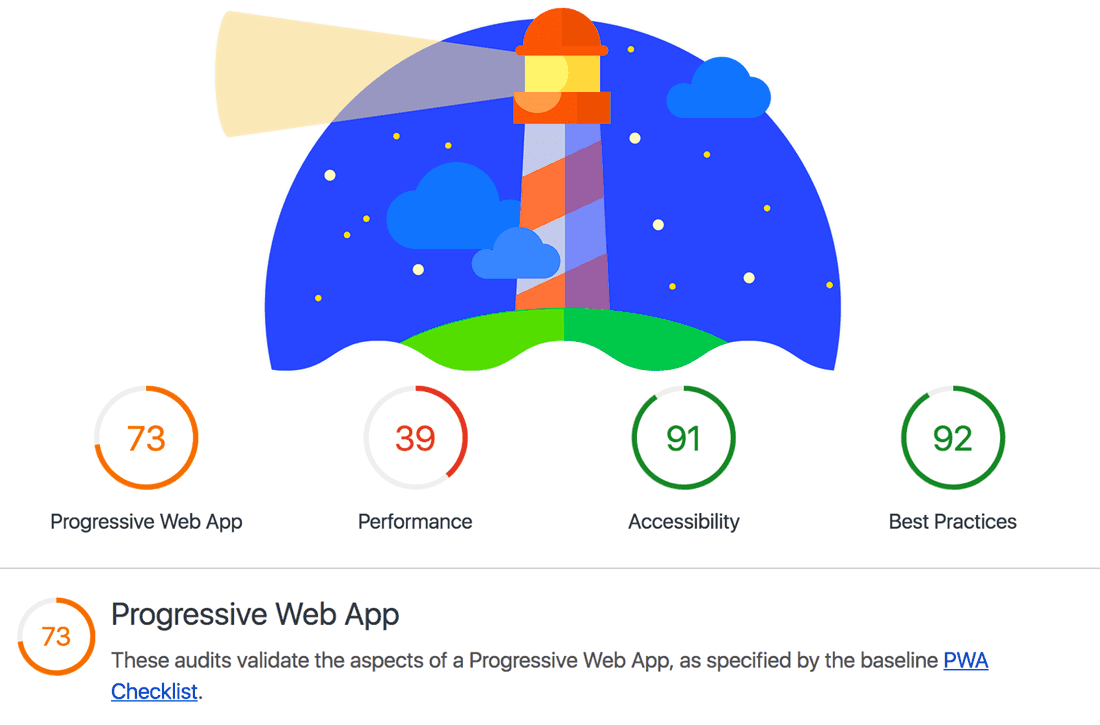 Learn more about Lighthouse 👈
18. PageSpeed Insights
Page Speed ​​Insights is another Google's free tool based on Lighthouse. It can estimate the page load speed and provide recommendations on how to make it faster. 
Key Features: 
Estimates speed on mobile devices and PCs;
Provides a general overview;
Predicts potential issues;
Suggests possible improvements; 
Provides diagnostics;
Performs loading speed audits.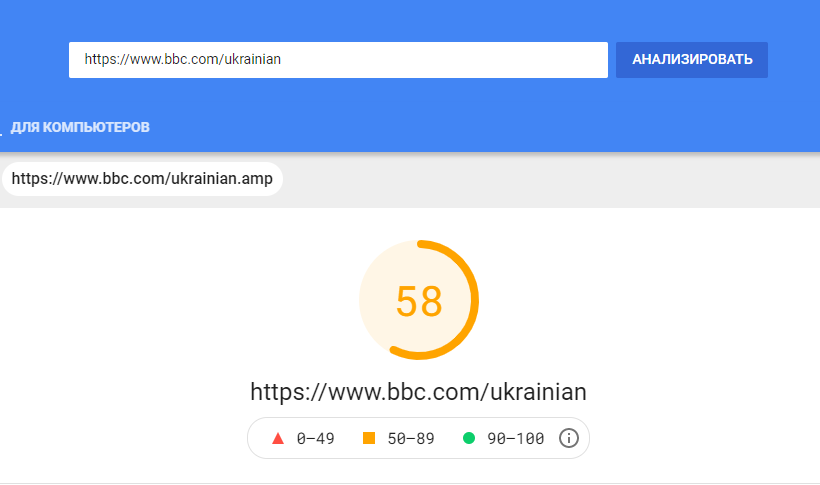 Try PageSpeed ​​Insights 👈
19. SpeedMonitor.io
Using Lighthouse data, it evaluates site performance and then monitors it over time and saves results and it's all for free. You can even add competitors tracking and audits on request. Speedmonitor is one of the best SEO monitoring tools to the date. 
Key Features: 
Page speed monitoring;
Alerts when site speed drops;
Conducts audit on request;
Compares your website speed with competitive ones.
Try Speedmonitor.io 👈
20. GTmetrix
GTmetrix is one of many tools that an SEO expert can use to test and monitor their website performance. It generates well-known reports such as PageSpeed, YSlow, and Waterfalls and offers automated visualization of historical data for each analyzed page. GTmetrix offers free and paid versions.
Key Features: 
Provides Lighthouse metrics and audits;
Web Vitals;
Shows how a website is loading on different devices;
Provides various types of analysis.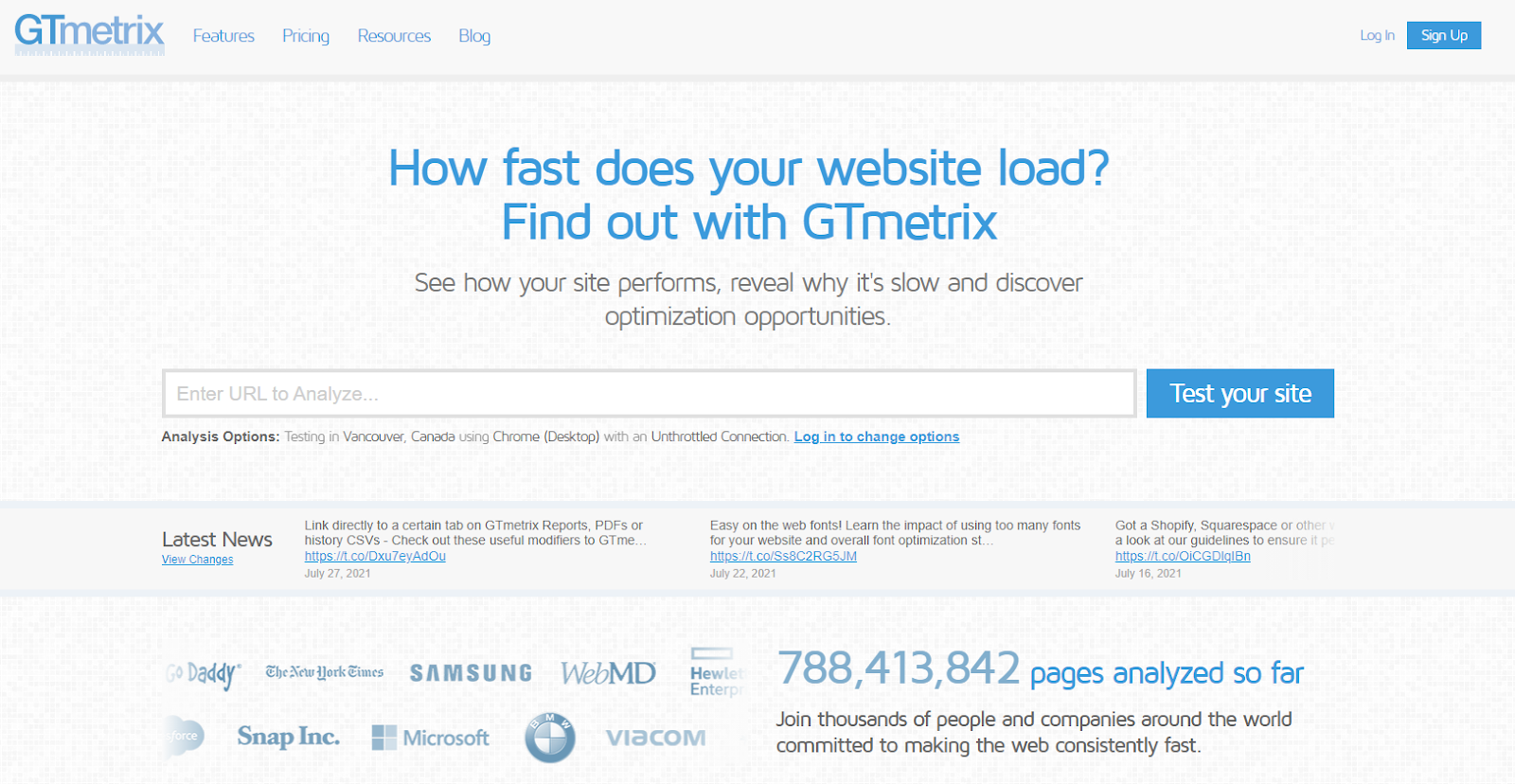 Try GTmetrix 👈
21. WebPageTest
This is one of the best free SEO software tools. WebPageTest is very similar to GTMetrix. It divides site performance into easy-to-understand sections, estimates them, and generates the most detailed reports. 
Key Features: 
Easy testing process;
Advances testing;
Web Vitals;
Visual comparison;
Tracing.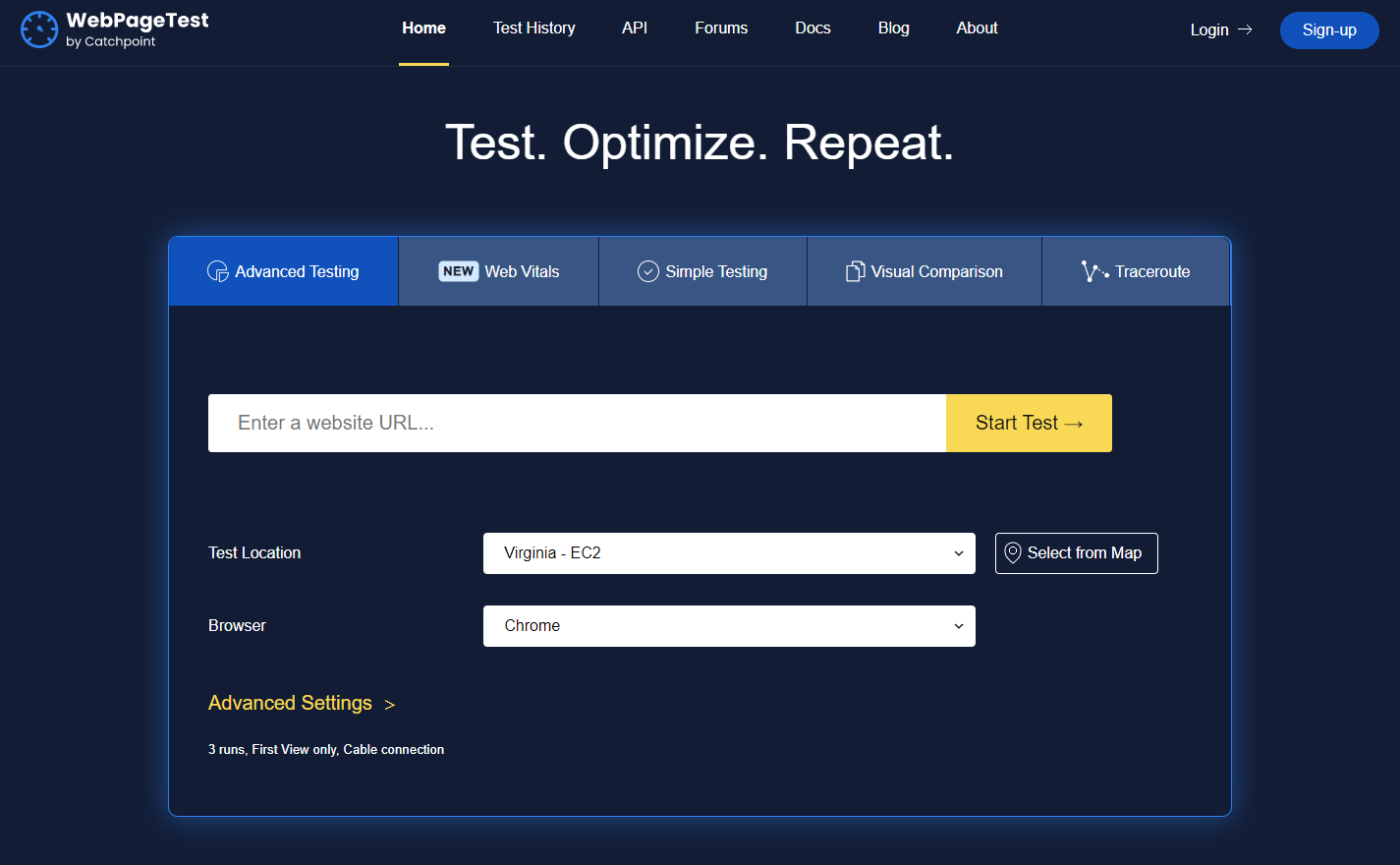 Try WebPageTest 👈
Tools for Mobile Optimization Testing
Group Four: SEO tools for website optimization for mobile devices. 
22. Mobile-Friendly Test
This free tool determines whether your website's page meets Google's requirements for mobile devices or not. If your page passes the test, Google considers it friendly, which can have a small yet meaningful impact on its ranking. If your page is not suitable for mobile devices, the tool will provide recommendations on how to improve it.
Key Features: 
Allows for testing with URL and HTML code;
Shows whether a site is optimized for mobile devices;
Identifies page downloading problems.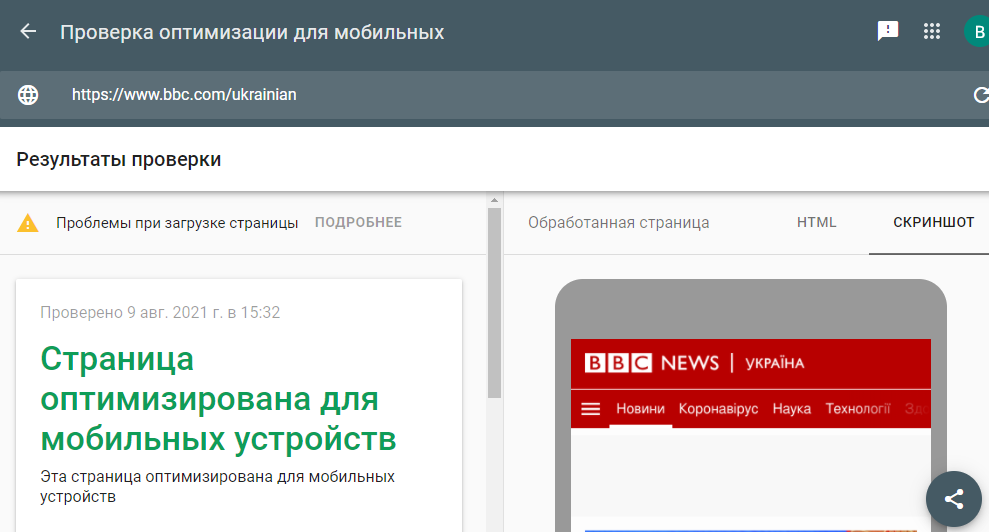 Try Mobile-Friendly Test 👈
23. Mobile SERP Test
It's amazing how mobile search results can vary depending on the device and its location. This paid tool allows you to compare search results for any location including any specific address.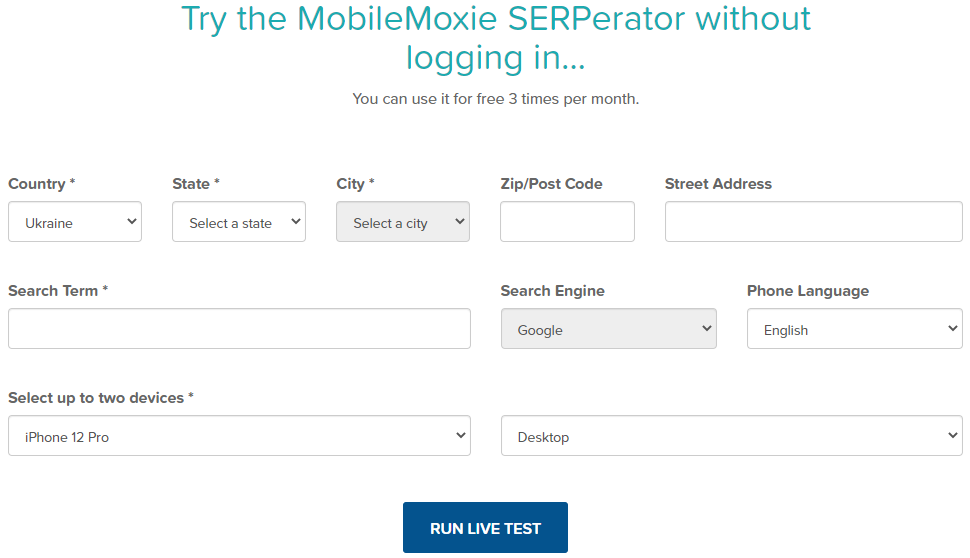 Try Mobile SERP Test 👈
24. Mobile First Index Checker
The mobile version of a site often significantly differs from a desktop one. As Google has switched on mobile indexation, it is incredibly important that major elements such as links, structured data, etc. are identical in both versions. This tool will help you with this task. It offers a limited free version.
Key Features:
Allows you to know whether your website pages are well-prepared for the first mobile indexation;
Finds the main differences between a desktop and mobile version of your site;
Allows for using MFI Checker for on-page SEO.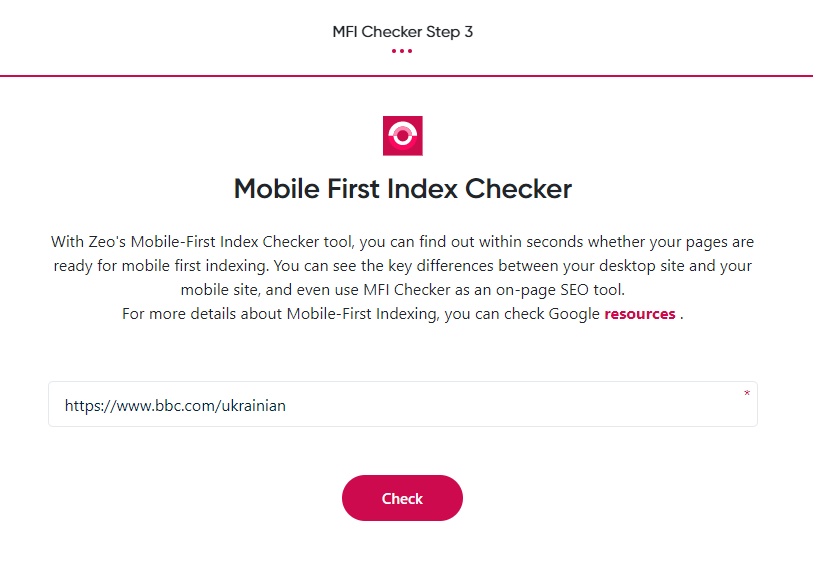 Try Mobile First Index Checker 👈
SEO Tools for Technical Audit 
Group Five: Best SEO audit tools for checking technical errors on the site. 
They make finding and removing duplicate metadata, 404 and 500 errors, redirects, and other technical issues on the site much easier. By performing a site audit, the owner of a site can identify issues that may be hindering the promotion of their resource in search engines.
25. Screaming Frog SEO Spider
It's a desktop URL scanner that has a strong popularity among SEO experts. Its free version allows for scanning up to 500 URLs. With the paid version of Screaming Frog, the limitation is removed and you can scan large websites with tens of thousands of pages and get many additional features. 
Key Features: 
Finds broken links;
Generates redirect report;
Conducts title and metadata analysis;
Creates Sitemap files in an XML file;
Architecture visualization;
Identifies page errors;
Allows for checking robots.txt files and directories.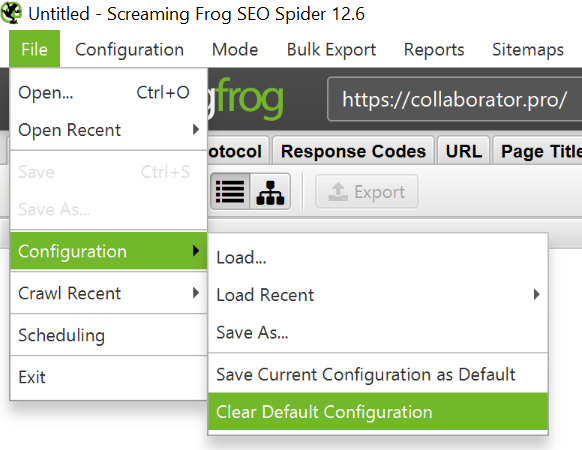 Try Screaming Frog  👈
Read also: How to use Screaming Frog for SEO→ 
26. SEOlyzer
SEOlyzer is a log analysis tool that has some interesting functions such as real-time analysis and page categorization. When a crawler like Googlebot scans your website it leaves data in your server log files. By analyzing logs with Seolyzer.io, you will consolidate all unused data into key SEO performance indicators. It offers a limited free version.
Key Features: 
Real-time SEO KPI analysis;
Page categorization by groups;
Identification of various errors.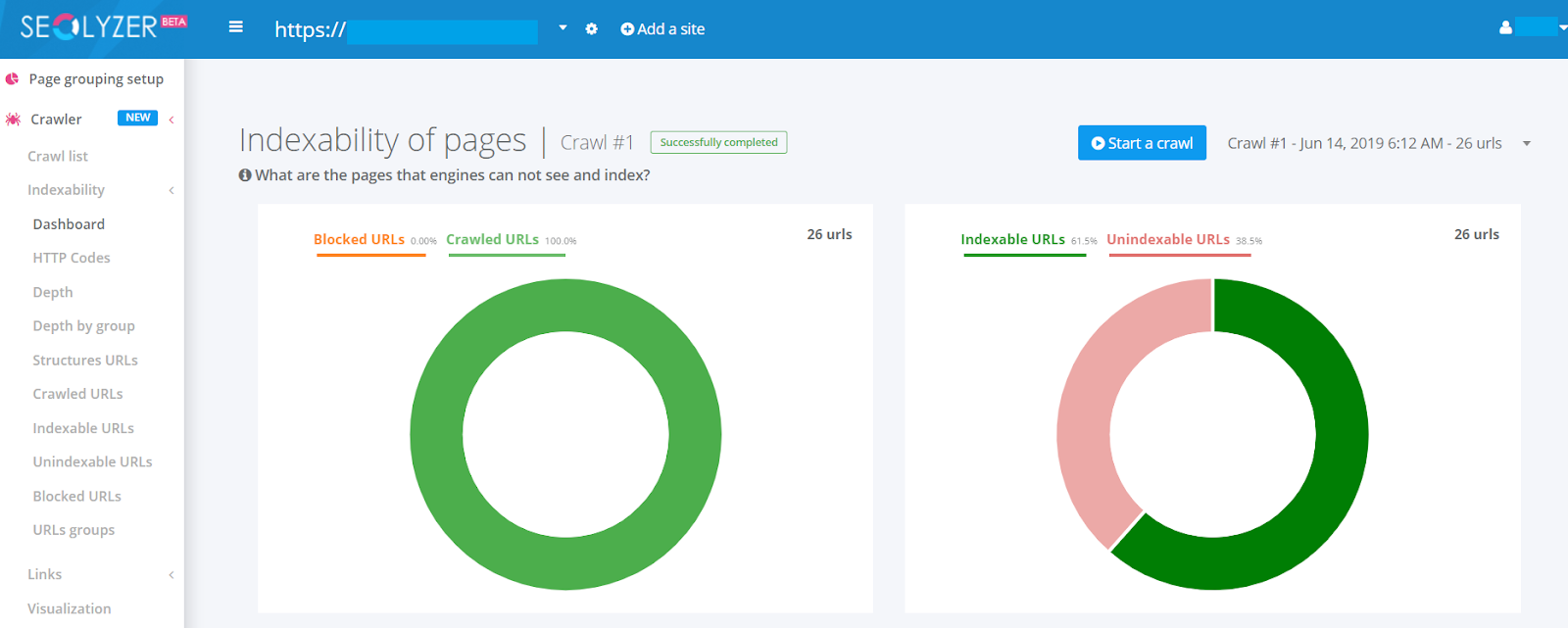 Try SEOlyzer 👈
27. Xenu
Xenu is a free desktop PC scanner that only works on Windows. It remains virtually unchanged over the last 10 years. Be that as it may, many SEO specialists still appreciate using it for a basic site audit, searching broken links, and so on.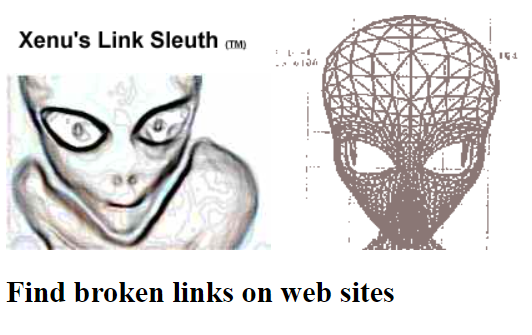 Learn more about Xenu  👈
28. Beam Us Up
Beam Us Up is a free desktop PC scanner that was developed in 2013. It has a much smaller set of functions compared to Screaming Frog but offers unlimited scanning for free. Note that it works only on Windows. 
Key Features: 
Scanning export settings and error filter;
Information about filters;
Data about individual pages;
Duplicate page identification.
Learn more about Beam Us Up 👈
29. Link Redirect Trace
It's a free Chrome extension that serves well as a "universal redirect checker". It provides data about HTTP titles, rel-canonicals, robots.txt files, and main link metrics from LinkResearchTools.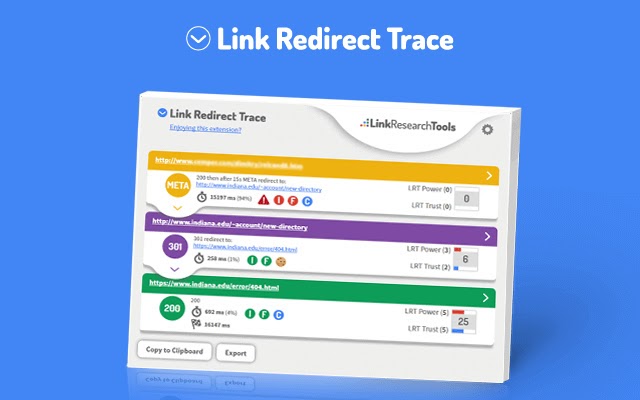 Try Link Redirect Trace 👈
30. Redirect Path
Redirect Path is a similar tool to Link Redirect Trace. It's a great free tool that identifies redirects and title data for each URL you visit.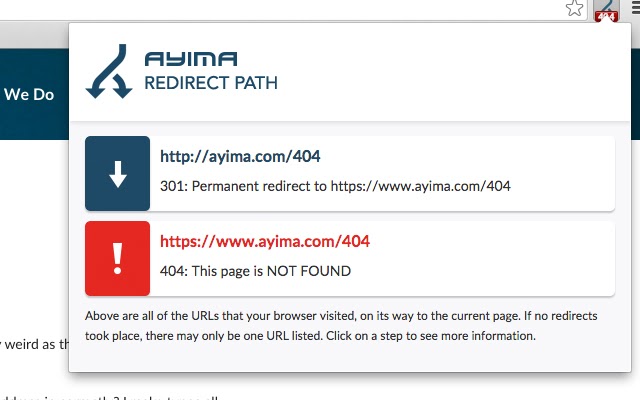 Try Redirect Path 👈
31. Screaming Frog Log (File Analyzer)
Most people in SEO are familiar with Screaming Frog, but many of them don't know that it also offers a standalone Log File Analyzer tool which is available in both free and paid versions. The free version of Log File is very reliable but limited to 1,000 lines.
Key Features: 
Identifies scanned URLs;
Provides information on crawl frequency;
Consolidates and compares any data;
Identifies broken links and errors;
Identifies non-crawled and lost pages.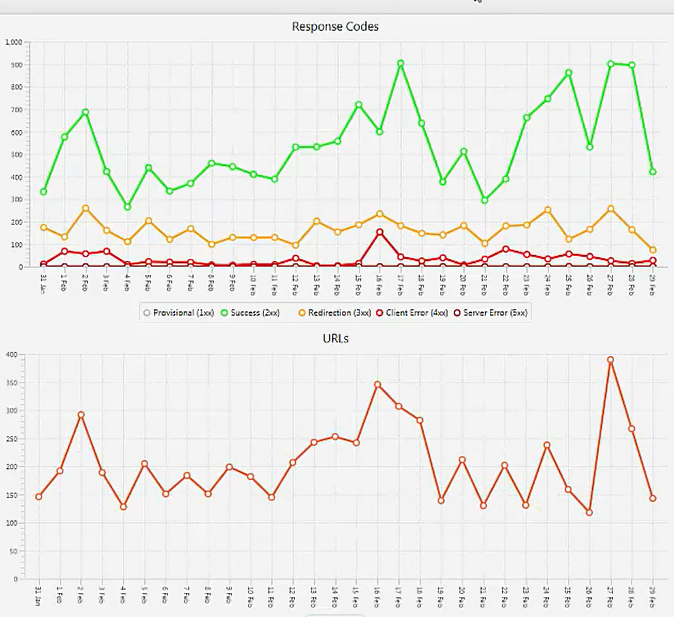 Learn more about Screaming Frog Log Analyser 👈
32. Lumar (formerly DeepCrawl)
It is a paid comprehensive crawling tool with AMP and backlink tracking. It is integrated with Google Analytics and Google Search Console. With DeepCrawl, you will be able to find SEO issues that may be hindering your website's page from ranking high. You'll also get on-page SEO recommendations.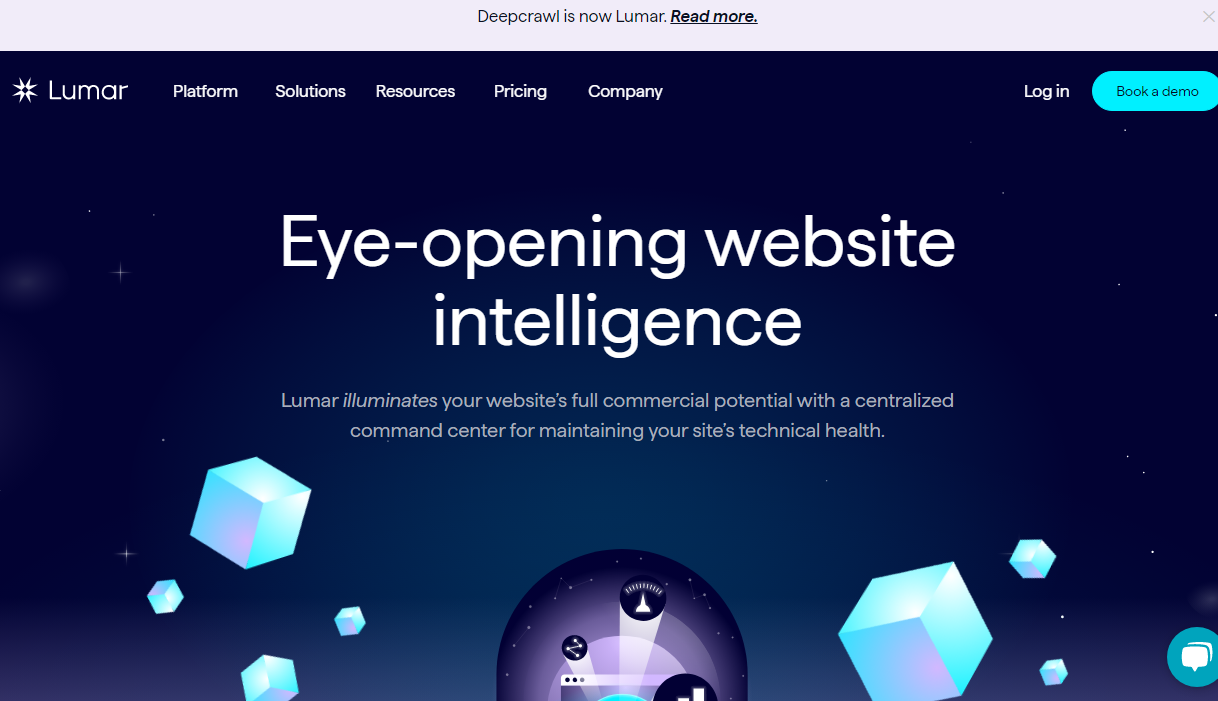 Learn more about Lumar 👈
SEO Tools for Backlink Analysis
Group Six: SEO tools for checking backlinks to a site, measuring the authority of referring domains, and working with the referring mass of a site.
33. Disavow Tool
This free tool is used to disavow low-quality links that point to your site. If there are links or link schemes that don't meet quality requirements and are impossible to remove, Disavow is a solution.  
Try Disavow Tool 👈
34. Moz Link Explorer
Link Explorer is one of the biggest and most accurate link indexes in the world of SEO. It has more than 36 trillion links. If you use it for free, you have ten queries and up to 50 lines of data for each of them a month. Plus, this tool adds main link metrics to MozBar when browsing the web.
Try Moz Link Explorer  👈
35. Link Miner
This is a free extension for Chrome that allows quick identification of broken links on each page. It also provides main link metrics when searching on Google.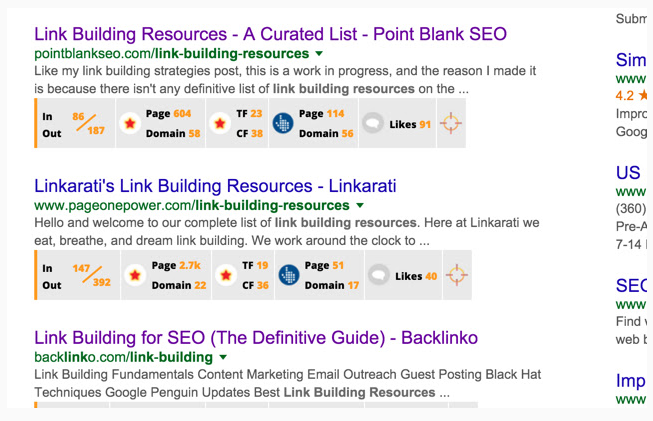 Try Link Miner 👈
36. Detailed
Detailed is a unique free link research engine developed by Glen Allsopp, a marketing genius. It is focused on what drives links in some of the most popular niches on the web. Its free version offers up to 1,000 link prospects per mounth.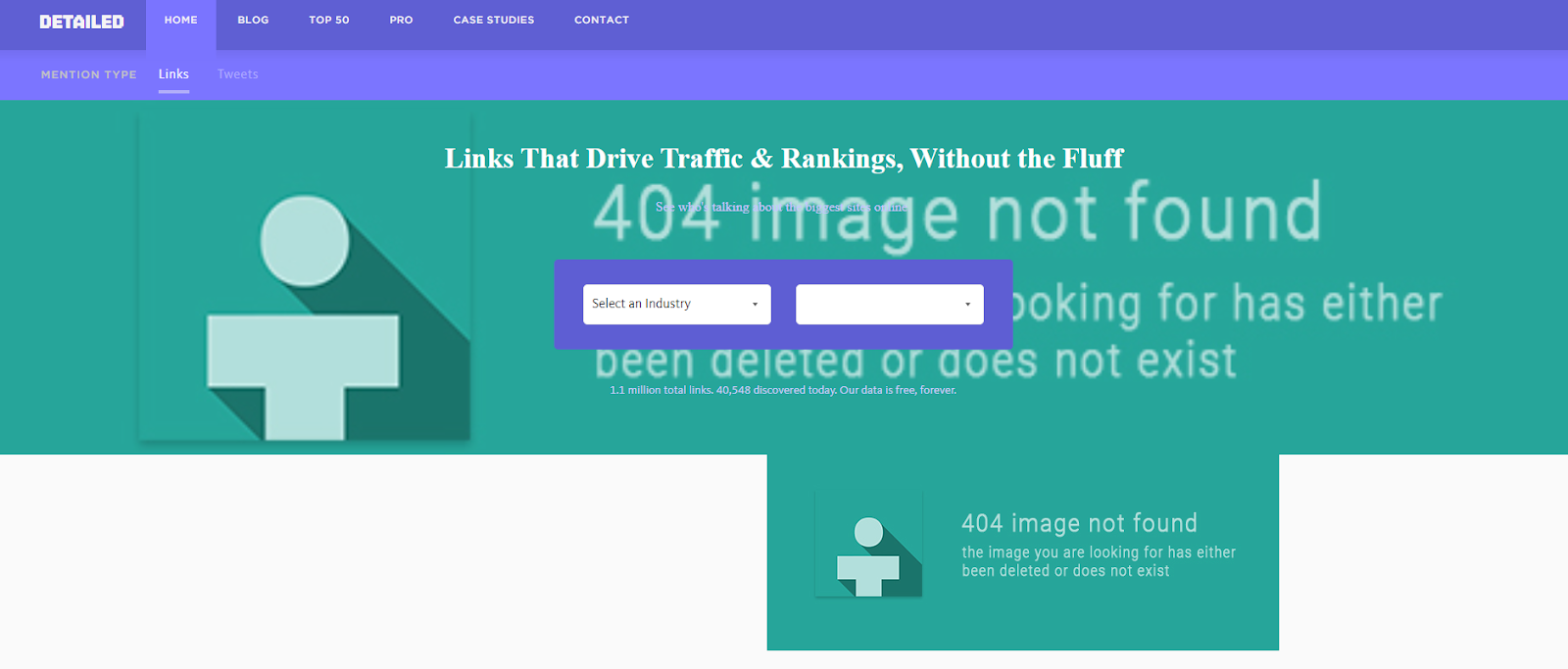 Try Detailed 👈
37. Ahrefs Backlink Checker
Many people don't know that Ahrefs offers a free version of its backlink checker. This free version has some limitations compared to the full-fledged paid one. For instance, you can check only up to 100 backlinks and cannot search by a folder or prefix. However, this tool is useful for quick backlink checks and comes in handy if you have a limited budget. 
Try Ahrefs Backlink Checker 👈
Read also: How to use Ahrefs 👈
Tools for Rank Tracking
Group Seven: free SEO tools for checking site rankings in search engines. 
38. SE Ranking
It is one of the best SEO platforms for pros. It has a tool for regular rank tracking. To use it, you should sign up for SE Ranking and add a project (enter the domain of a site and basic settings). There is a 14-day free trial period available.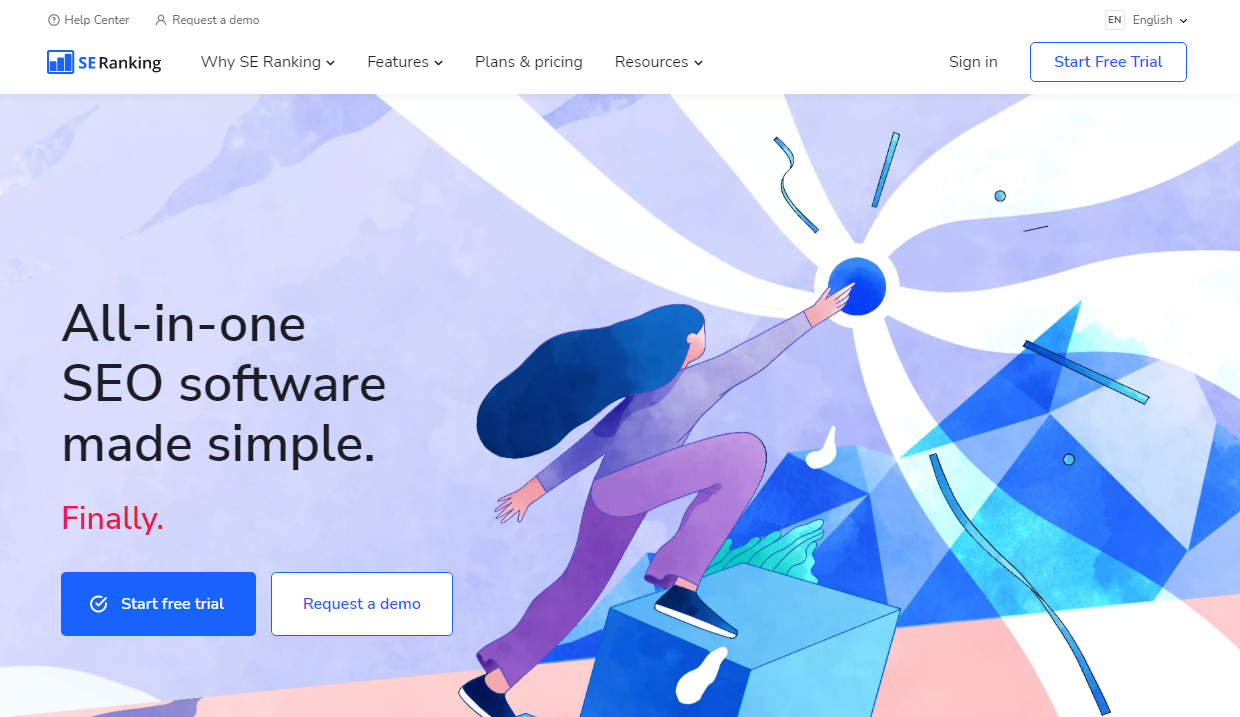 Try SE Ranking 👈
39. SEMrush (Position Tracking)
It's a rank tracking tool from SEMrush (English-language software with best software for SEO and digital marketing). It is suitable for position tracking on Google. You can track your position for up to 10 keywords for free.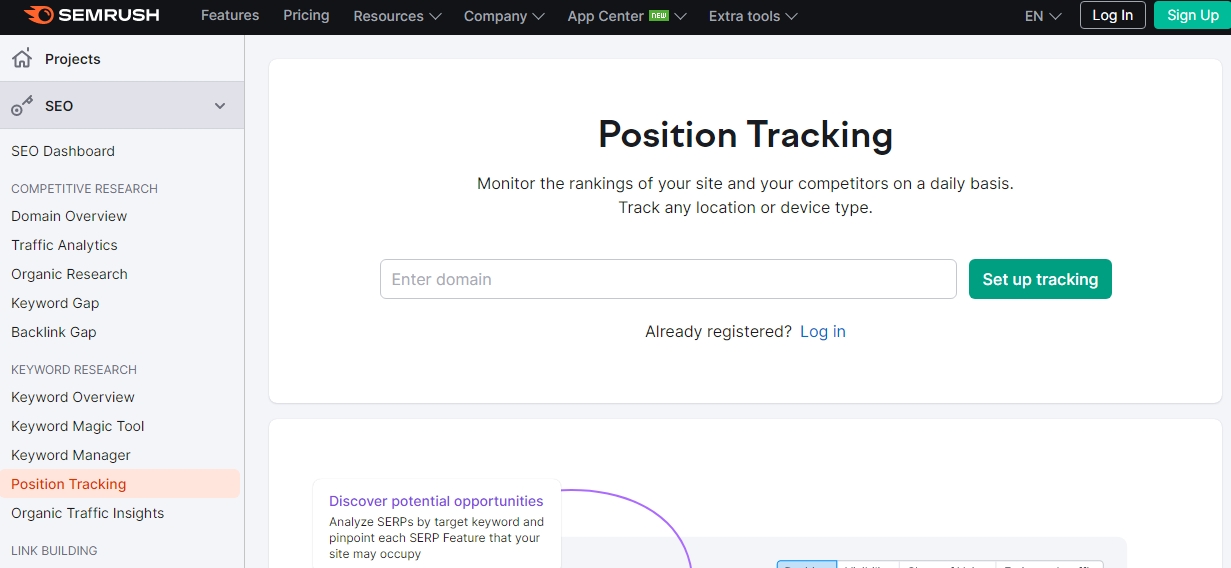 Try SEMrush 👈
Best Tools for SEO Analysis
Group Eight: Best SEO analysis tools for performing site audits. 
Performing a site audit helps identify issues that may be hindering site promotion. 
40. Woorank
With Woorank, you can track and analyze your website's SEO performance, social media, usability, and so on. This SEO analysis tool allows you to discover your competitors' targeted keywords. It can also identify duplicate content, security issues, etc. and provides recommendations on how to get rid of them in order to boost traffic and leads. Each report is divided into sections for more convenience. Woorank has a free trial period.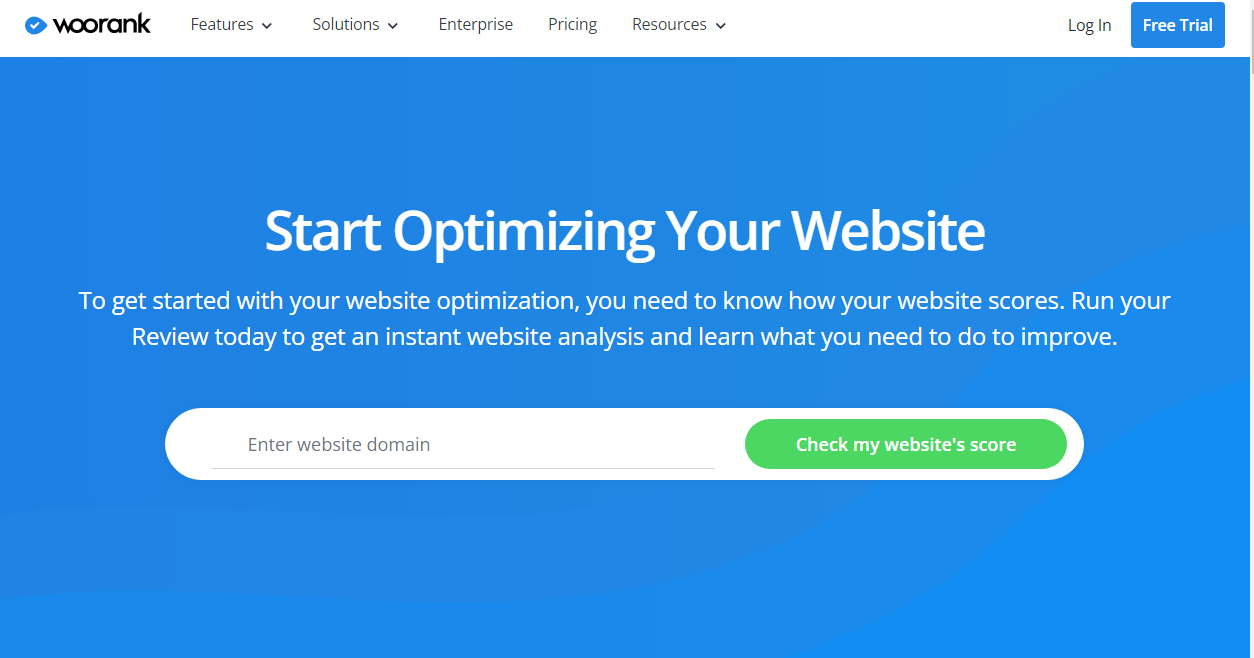 Try Woorank 👈
41. Check My Links
It is a free extension for Chrome that allows for checking links on your website's page. With this extension, you will quickly find broken links on your website. You can also export the list of broken links if you want to analyze them in the future.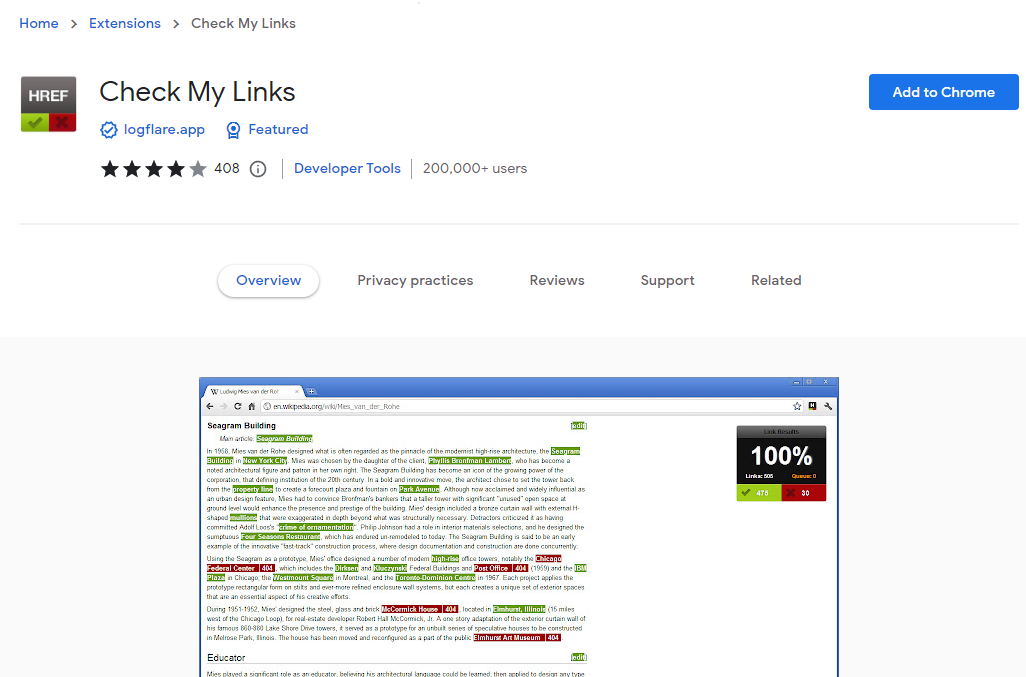 Try Check My Links  👈
42. Rank Math
It provides valuable information from Google Search Console including indexing issues, your sitemap status,  Google's URL Inspection API data, and keywords which you rank for inside your WordPress Admin dashboard. It also has a Rank tracker tool, an advanced Scheme generator, content AI (personal AI assistant that will help you find the right words for your content), and more. Rank Math is available in free and paid versions.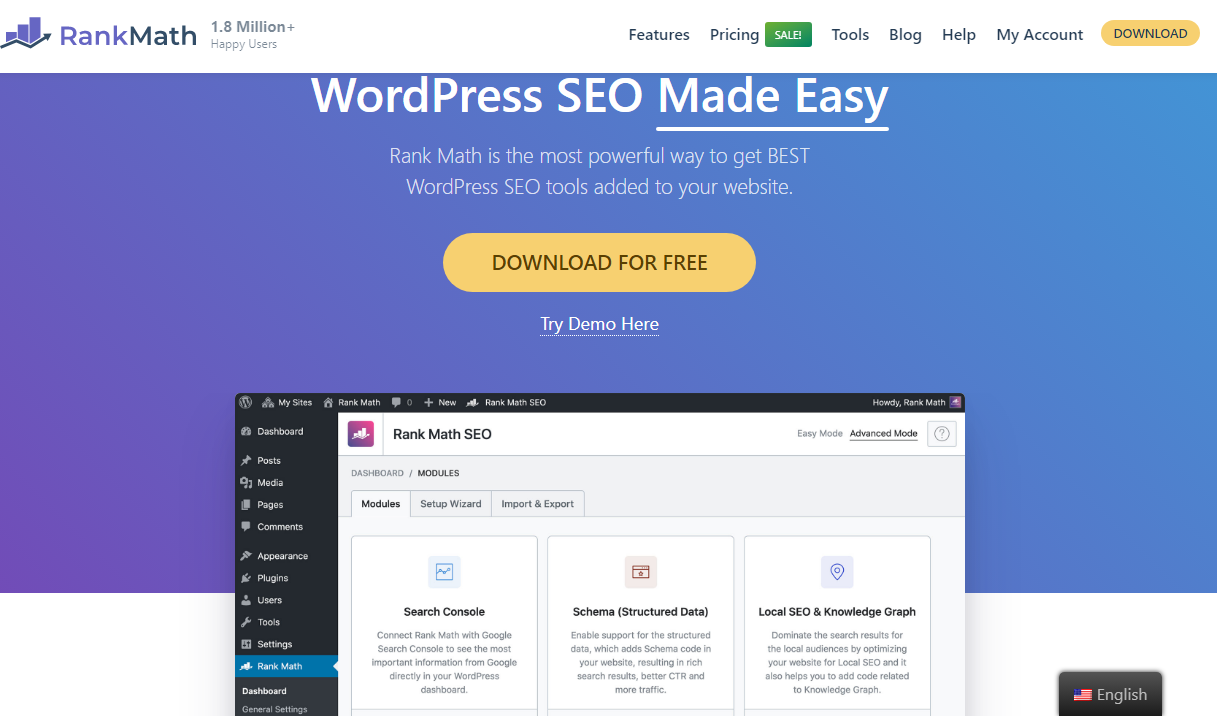 Try Rank Math 👈
SEO Content Analysis Software
Group Eight: Top tools for SEO content analysis.
They allow you to check the uniqueness of the text, spelling, punctuation, word count, and keyword stuffing. 
43. Grammarly
Today, there is a lot of content on the Net. Obviously, you should follow a lot of rules and recommendations to make your content drive traffic to your website. For starters, it has to be long enough, contain the right keywords, and so on and so forth. In addition, it shouldn't contain grammar, spelling, or punctuation errors. Grammarly is a tool that will help you avoid misprints. It also has a free Plagiarism Checker.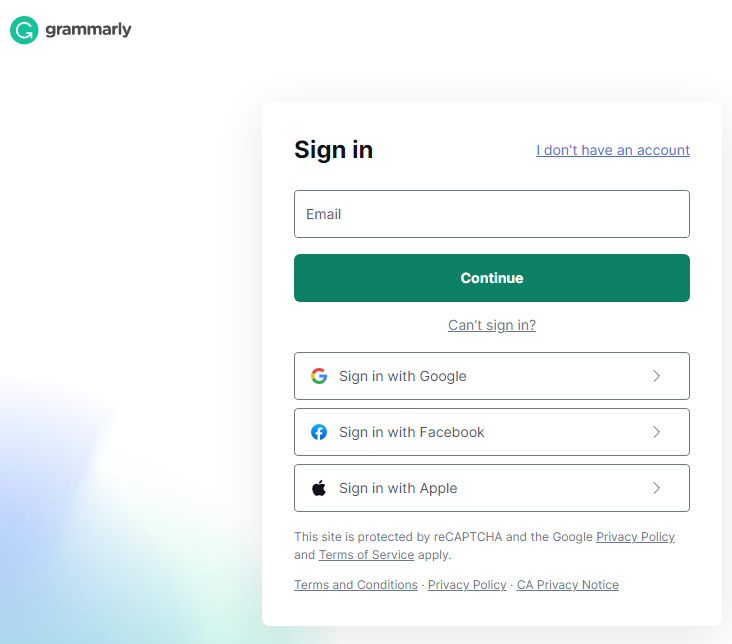 Try Grammarly 👈
44. Hemingway Editor
Whatever type of content you are writing, it should be interesting and readable. So that the reader will most likely read the full article, release, guide, etc. This tool will help you to simplify your content to make it more user-friendly. It's offered in both free and paid versions.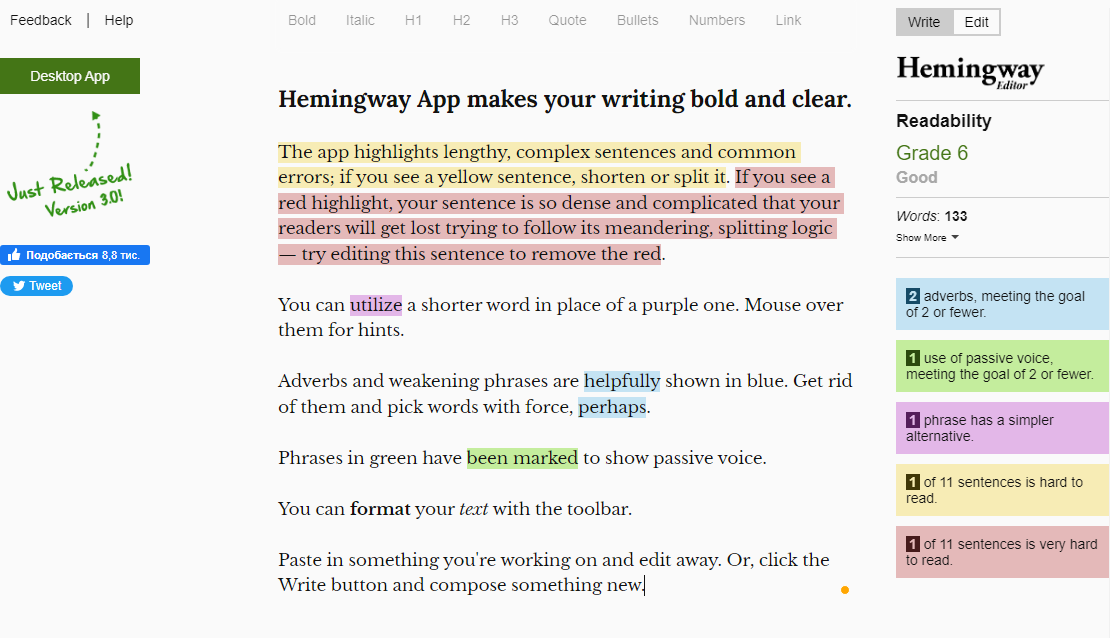 Try Hemingway Editor 👈
45. Google Trends
This free tool helps to identify the popular topics in your field allowing you to choose the right one for your next article. It is also used for conducting keywords.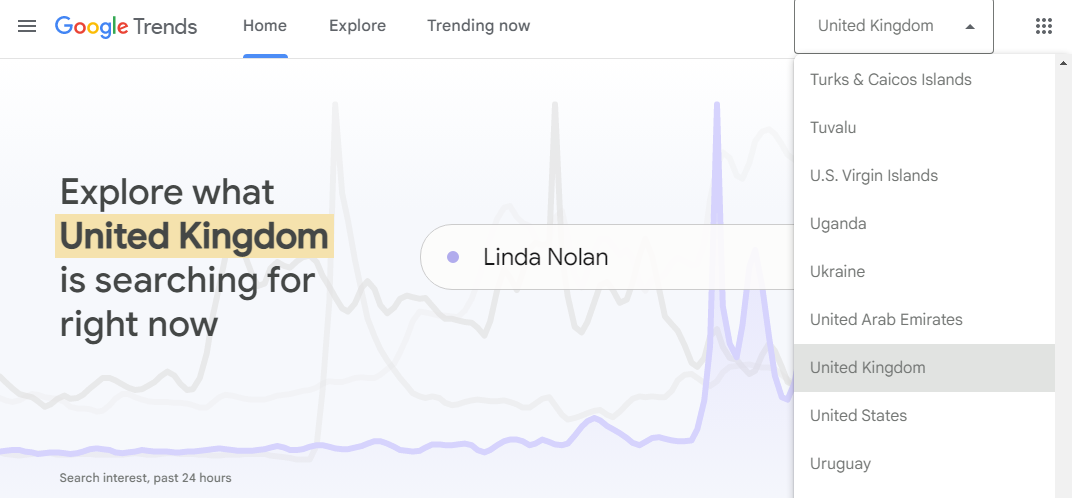 Try Google Trends 👈
46. Quetext
This is a free tool which allows for checking text uniqueness. All you need to do is just sign up for it. If it detects plagiarism in text, it provides an URL with the same content. 
Try Quetext 👈
Best Tools for SEO Research 
Group Nine: Top SEO analysis tools to discover your competitors' keywords, search traffic, and other parameters.
Below, you will find a list of powerful tools for competitor SEO analysis. 
47. SimilarWeb
SimilarWeb is a competitor analysis tool that offers a free trial period. It deeply analyzes online traffic data providing real-time and accurate data about competitors' resources. Using this data you can find out how to improve your website and build a long-term digital strategy.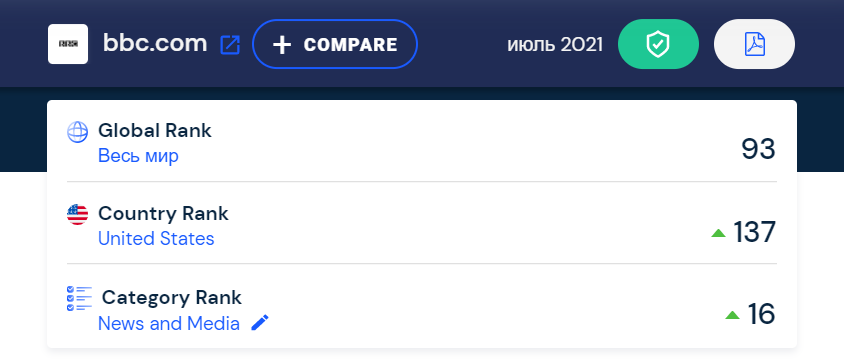 Try SimilarWeb 👈
48. Netpeak Checker
This tool is used for comprehensive analysis of various SEO parameters such as metatags and titles, whether page indexing is allowed or not, the number of external and internal links placed on the page, etc. It gathers data for specified URLs from a diversity of other software tools (Serpstat, Moz, Ahrefs, Majestic, SEMrush, and others). It offers a free trial.
Try Netpeak Checker 👈
49. View Rendered Source
View Rendered Source is a free plugin for Chrome that is great for conducting JavaScript audits as well as identifying and fixing problems.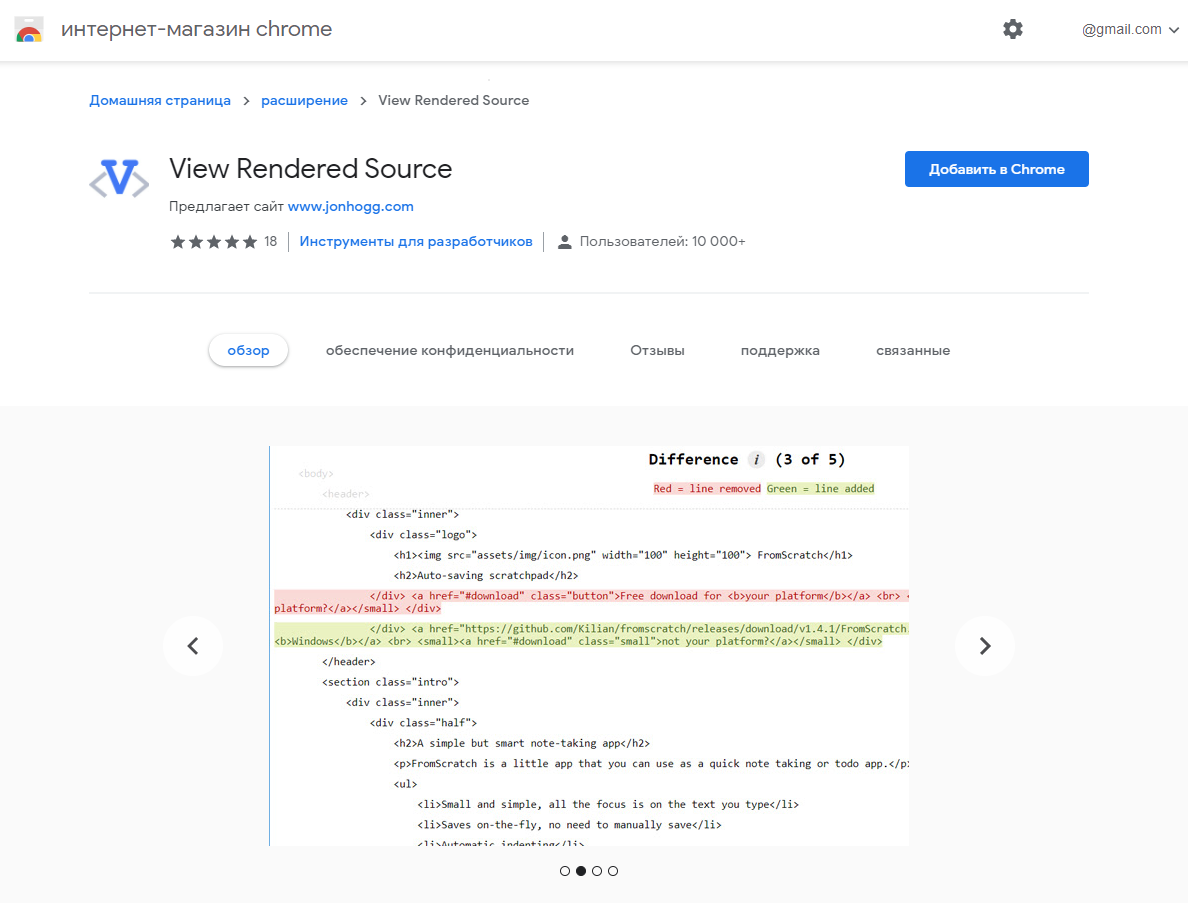 Try View Rendered Source 👈
50. BuzzSumo
BuzzSumo is a powerful SEO research tool. Its extension for Chrome is one of the few tools available for estimating the number of social resources for any text fragment. With a free version, you have limited access to data but can find out popular content and identify reference pages.  
Learn more about BuzzSumo 👈
51. Hunter
Hunter is a tried-and-proven email search tool. It is used for finding the email address of any company or individual. You can make up to 50 free searches a month.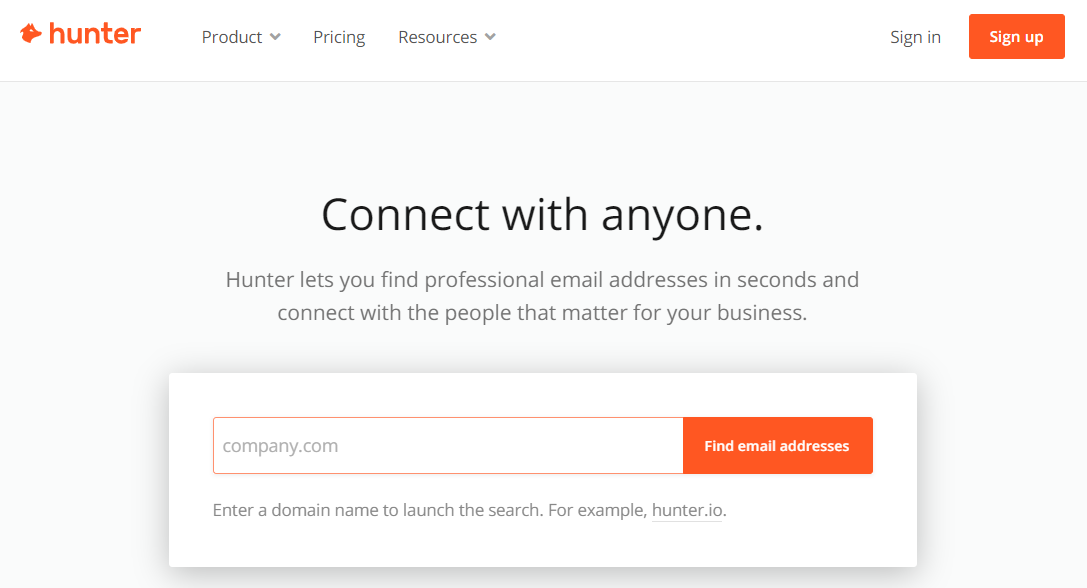 Try Hunter 👈
52. BuzzStream
With this paid tool, you will save lots of time otherwise you'd waste on searching potential targets for outreach and backlinks. BuzzStream makes searches based on your business's niche.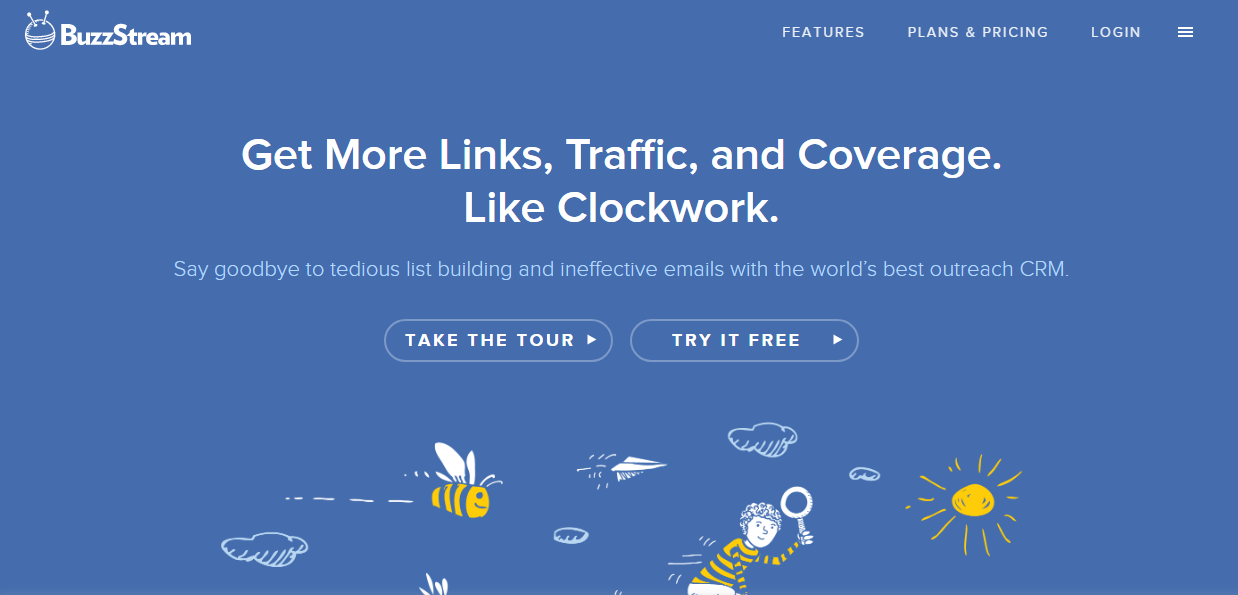 Learn more about BuzzStream 👈
53. Wappalyzer
There are numerous software tools that can help you analyze the technologies used on a website. However, Wappalyzer is regarded as a top choice of SEO specialists. What's more, it is completely free.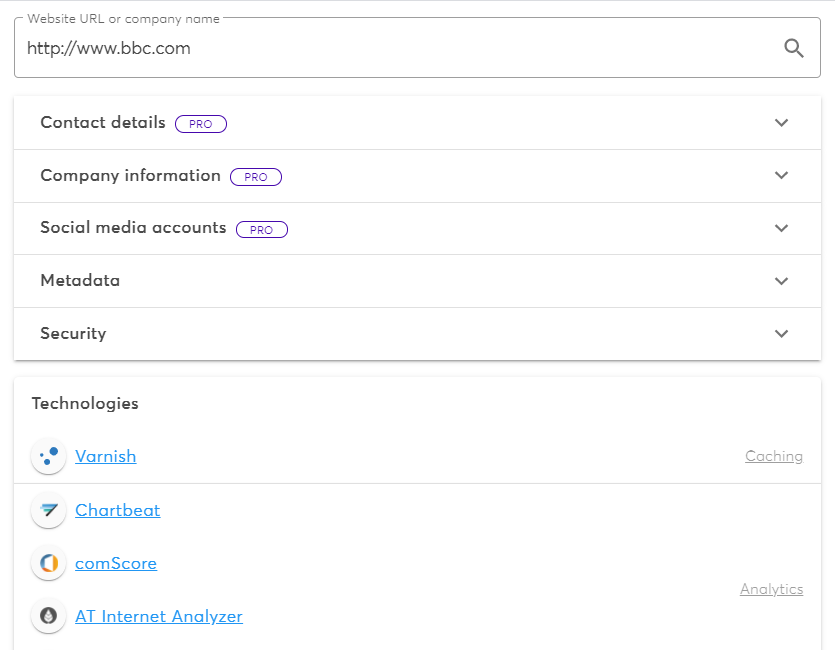 Try Wappalyzer 👈
54. Wayback Machine
It is a great free tool for researching the history of a website. You can find numerous archived robots.txt files from the past.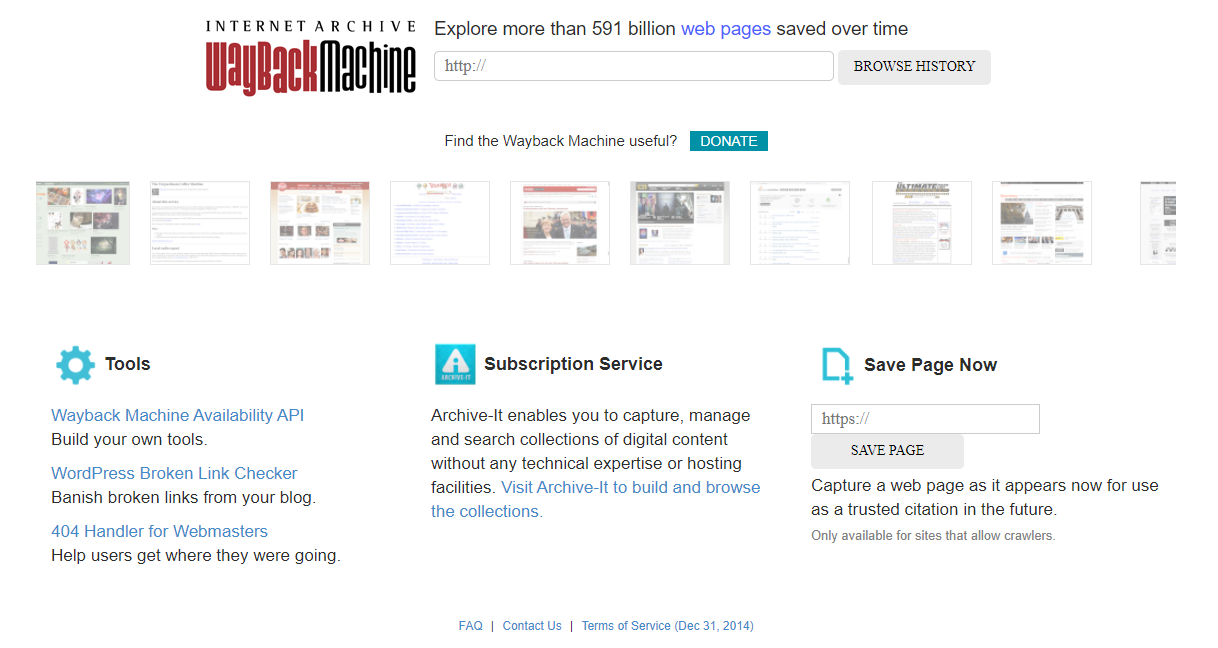 Learn more about Wayback Machine 👈
55. Searchmetrics
Searchmetrics can be used for competitor analysis, backlink tracking, and basic keyword research. It also provides data on a site's visibility and advertising and PPC. It isn't free tool, but offers a free trial period.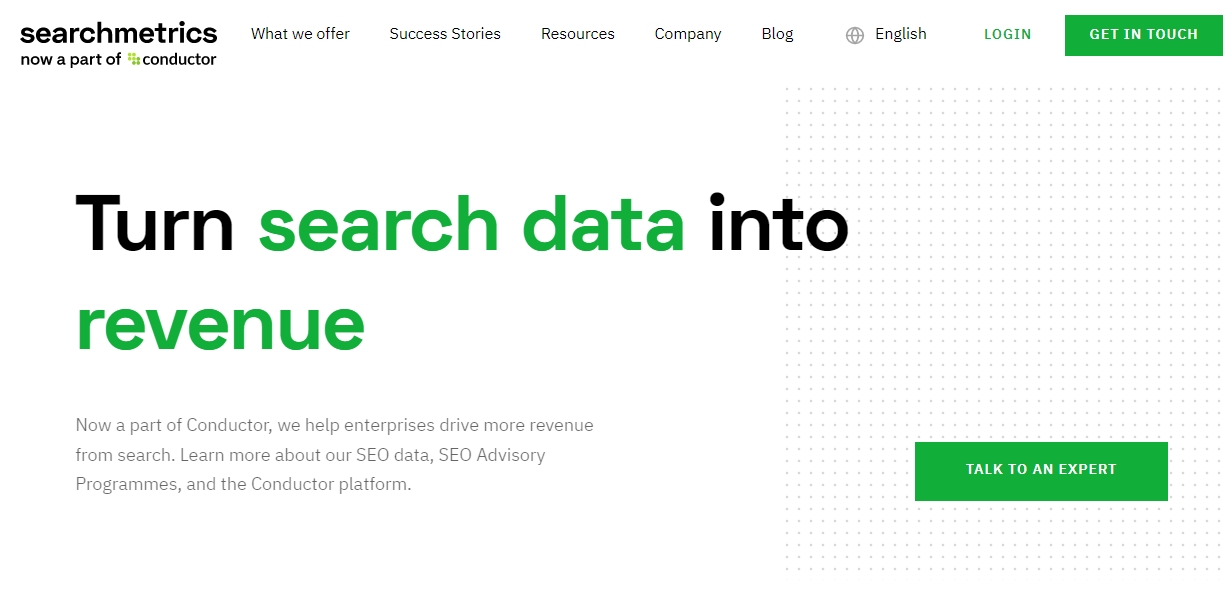 Learn more about Searchmetrics 👈
Multitools for SEO Specialists
Group Ten: Here we have gathered SEO tools that have many features.
56. SEO Minion
SEO Minion is a free extension for Chrome. It has a range of features including on-page content analysis, broken link checker, SERP review, and others.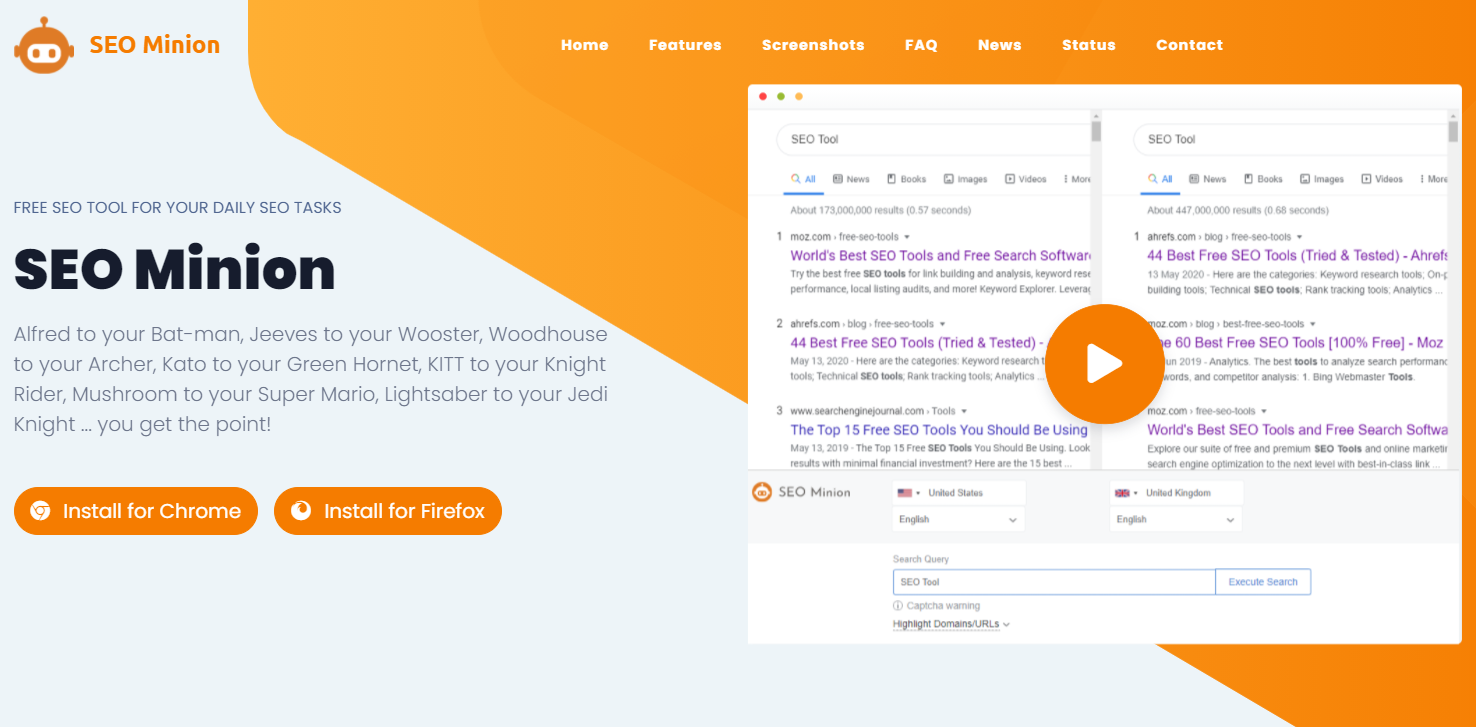 Try SEO Minion 👈
57. SEOquake
This free software tool provides a wealth of data for every URL you visit. Using it you can conduct basic on- and off-page SEO audits, match domain data, and export your data.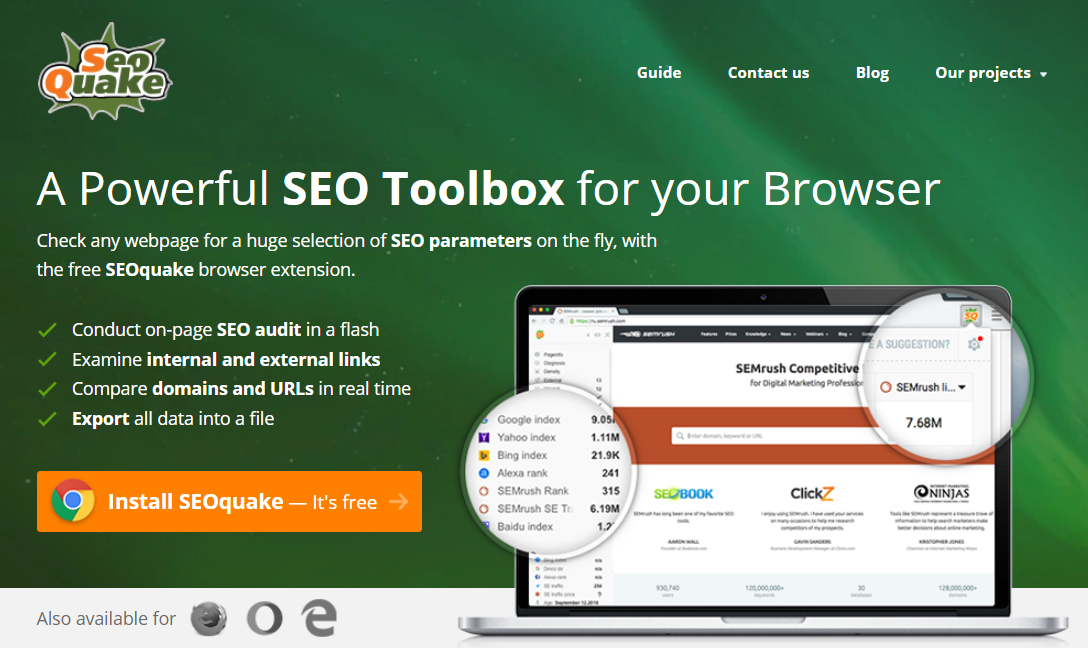 Try SEOquake 👈
58. SEMrush
SEMrush offers a whole set of universal SEO tools. It has a free version that will be useful if you work with a single website or if you need data for only top levels. With a basic account, you will have access to a single project that contains a basic site audit and limited reports for keywords and domains.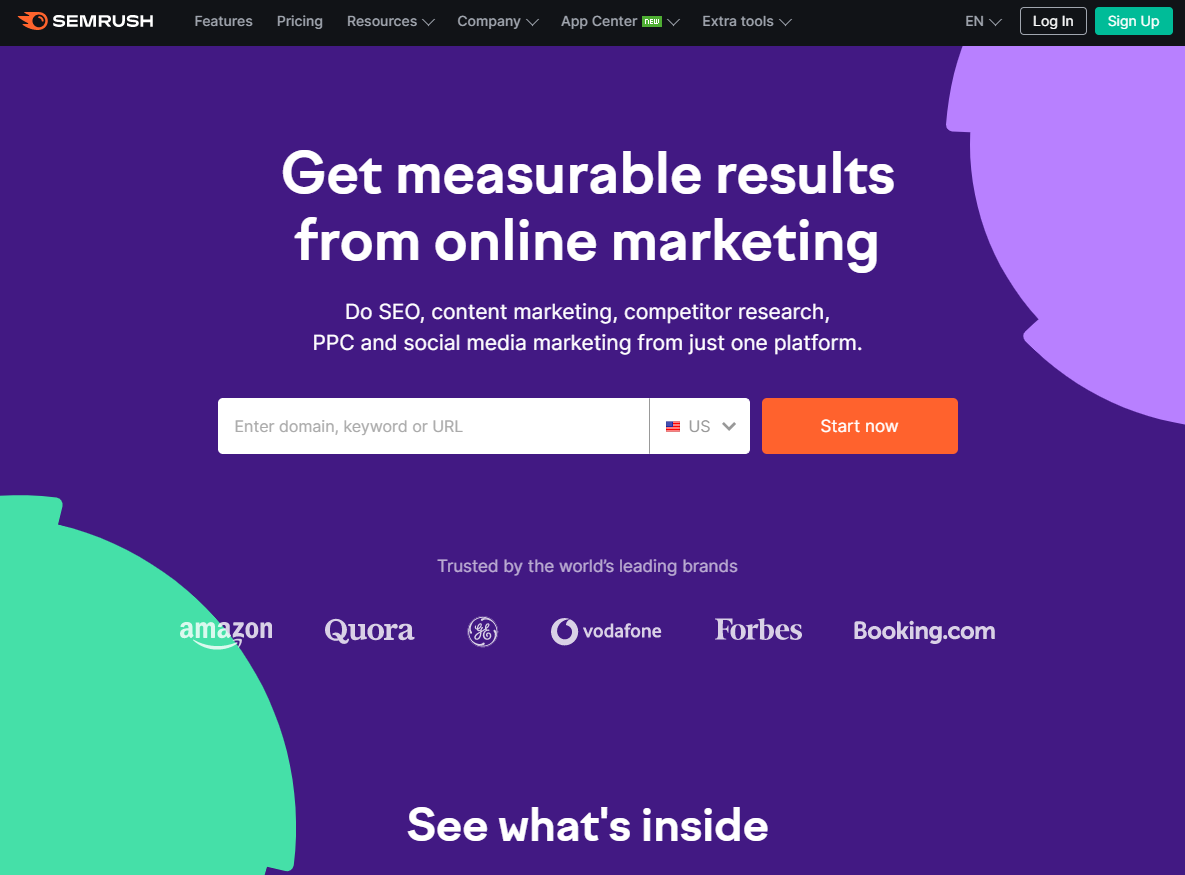 Try SEMrush 👈
59. Majestic
Majestic is a powerful SEO application for backlink tracking and domain analysis. It is integrated with BuzzSumo and has deep crawling capability. Besides, it can also be used for conducting keywords, tracking site rank, performing technical site audits, and making competitor analysis. 
This tool is available in free and paid versions. The former allows the user to check the backlink profile of a single domain. If you use Majestic for free, you will also be able to get limited data from its Site Explorer tool. Actually, that is enough for those who need just basic SEO insights.  The pricing for paid versions varies depending on the features you need.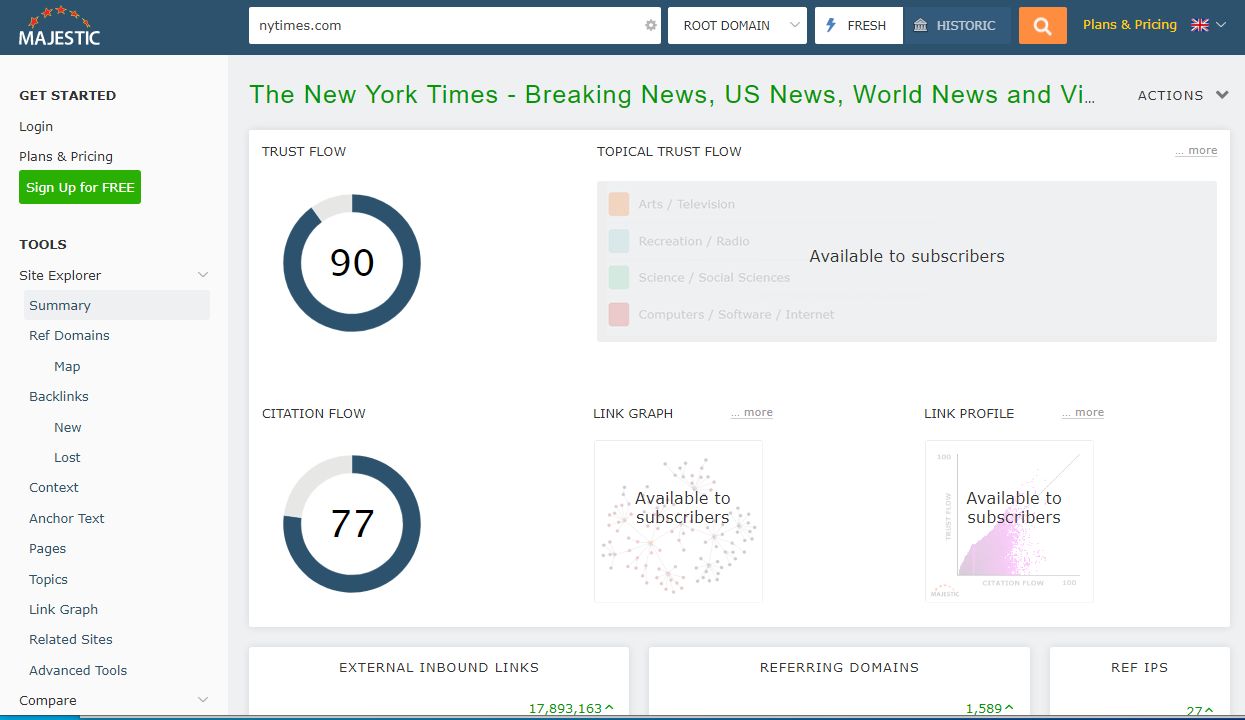 Try Majestic 👈
60. Seobility
This free tool allows you to perform a detailed analysis of your website. It will help find technical errors, check meta titles and tags, identify invalid URLs, and so on. Seobility also gives you data about internal links and incorrect anchor text and can identify server errors related to HTTP headers or CSS and Javascript files.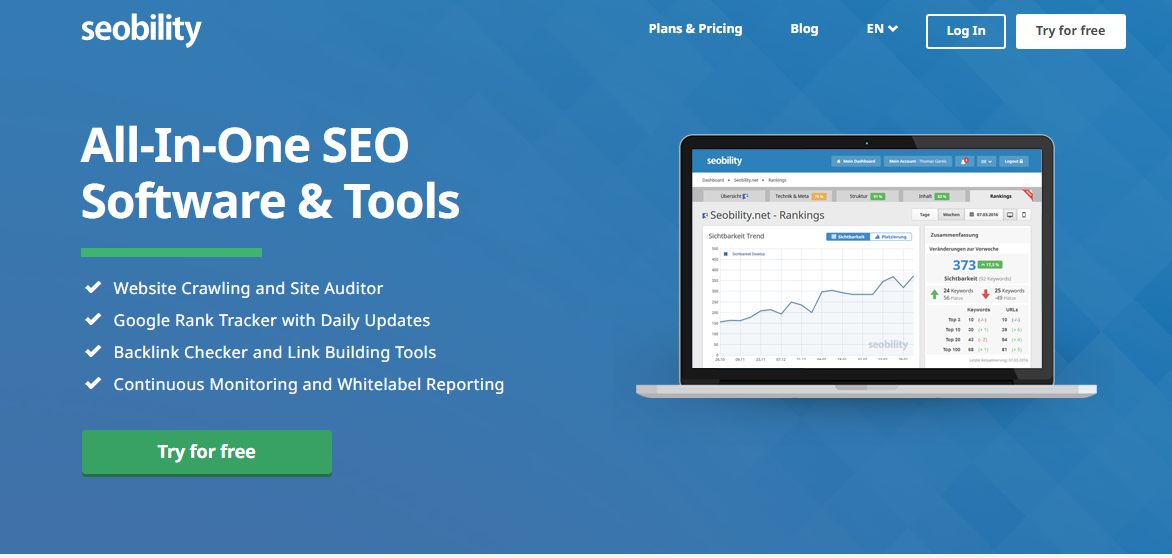 Try Seobility  👈
61. SEOptimer
This is a paid tool that has a 14-day free trial period. SEOptimer can check over 70 different data points and provides comprehensive reports with recommendations on how to improve each factor. It can be used for tracking keyword rankings. Besides, SEOptimer offers keyword, Robots.txt, htaccess File, XML Sitemap, and meta tag generators.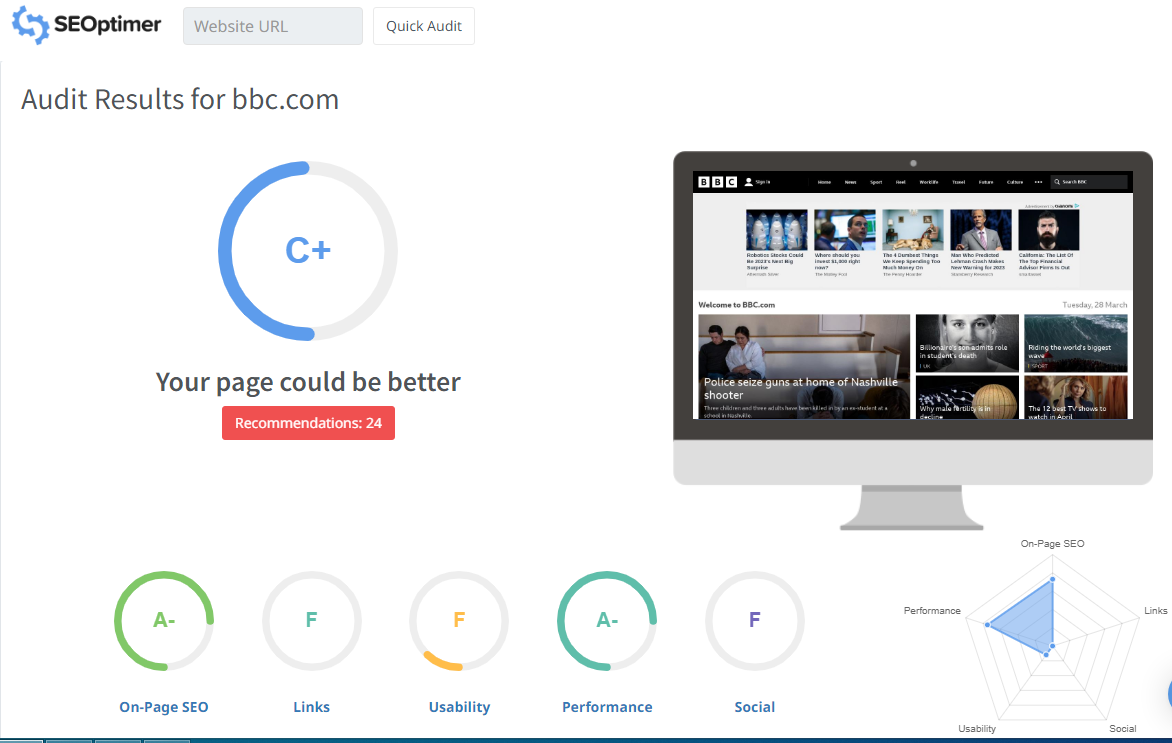 Try SEOptimer 👈
Collaborator Makes Link Building Easier and Faster 
If you want to improve your brand awareness and grow your search rating, you should consider link building as a part of your marketing strategy. This is when you can use the best link building tools to make the process of analysis and getting backlinks easier and more efficient. You can also try Collaborator's service to reach your goal faster and, what's more important, safely. 
Collaborator is a content marketing marketplace that connects the owners of the sites and advertisers. This is what you'll get when using its services:
thousands of reliable sites and Telegram channels;
40+ parameters available to filter websites according to your needs;
officially integrated Ahrefs metrics;
opportunity to directly communicate with the owners of a site;
a three-month free insurance coverage; 
low fees. 
If you work in an SEO agency, you will benefit from using Collaborator's Master Account which allows the team of specialists to work on one or more shared projects conveniently.
Final thoughts
In the article above, we have gathered top SEO software tools for various tasks from content check and analytics to a comprehensive website audit. Everyone chooses the ones that meet their SEO tasks and personal preferences the most. But in fact, there are tools that are used by virtually every SEO professional. Here they are:
This list contains only top search engine optimization tools and surely, is not complete. People who want to get their site to the top in search engines can use many other software tools along with the best Chrome extensions for SEO. Surely, if this is your goal and you want to reach it, you certainly know that making a comprehensive site audit and competitor analysis is only half the battle. 
Then comes the time for SEO technologies and practices including link building. Those who want to reach their goal faster can try platforms that make all things much easier and safer. For example, Collaborator will help to gain backlinks in a safe and effective way. 
FAQ (Frequently Asked Questions)
Question 1: How to choose the best SEO apps for you?
The choice of the best SEO tools for you depends on:
the task you are going to perform. For instance, if you are going to just check backlinks to your site, then softwares such as Answer The Public, Keyword Explorer, Keyworddit, and other applications that deal with collecting semantics will be obviously useless.  
your budget. If you are limited on budget, then free tools will be useful.
Question 2: What is the best free SEO software?
We've mentioned the most powerful SEO tools available for free in the article above. Just try them and find the ones that meet your needs best. 
Question 3: Which are the best SEO programs for beginners?
You can try SEMrush, Ahrefs, Moz Pro, Google Analytics, and other tools described in our article. All of them have user-friendly interfaces. 
Question 4: What are the most popular SEO tools?
All of them are mentioned in our article and classified into groups for your convenience.