How to Get High Quality Backlinks to Promote Your Website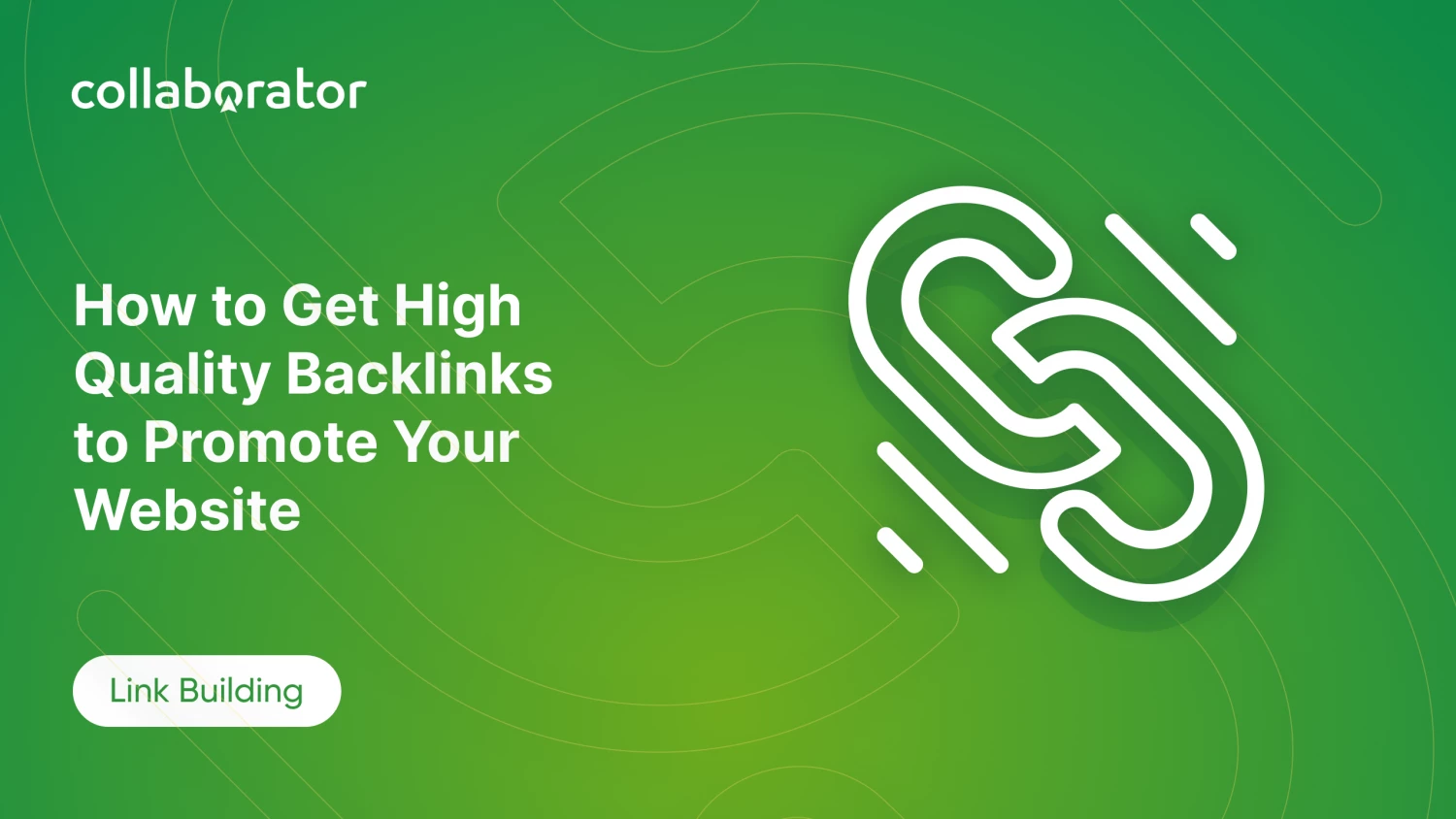 Quality link promotion is quite controversial but at the same time one of the most effective methods of SEO promotion of sites. The goal to get good website backlinks and analyze the link profile of the site and competitive sites is included in the SEO checklist of any specialist. But immediately a lot of questions arise: 
how to get good quality backlinks for SEO;
which links are suitable for SEO promotion;
how to choose good natural links;
where to get high quality backlinks to promote the site;
is it possible to get high quality backlinks for website yourself; 
whether all links to my website work well;
how to get good backlinks correctly so as not to harm the site;
what should be the ratio of anchor and non-anchor website backlinks, 
where to get relevant links from English-language sites.
1
How to Get High Quality Backlinks: What You Need to Know Before
Link building or link promotion is a process of stimulating the appearance of external links to your resource. When ranking sites, search algorithms analyze user queries as keywords and offer search results. But if earlier the position of a site in search engines  was influenced by the number of external links to it from authoritative resources, now the strategy «the more the better» has lost its relevance. 
Learn how to check backlinks to a website, and analyze the quantity and quality of backlinks to a site. 
Quality content that meets user needs is one of the main ranking factors. However, some site owners wonder if links are necessary.
A change in trends does not mean that link promotion does not work. Modern SEO trends suggest the gradual involvement of different sources of links that will be effective together with high-quality content, the basis of which is a near-thematic semantic core.
In addition to promotion in search engines, link building is faced with the following tasks:
Increasing the trust of the site, which increases the level of trust of search engines to your resource
Increasing the dynamics of the link profile, which will accelerate the promotion of the site to the top of search engines.
How to use link building with benefit, choose high-quality links and build up the link mass correctly, read the article. In this guide, you will learn where and how to buy links to your site for promotion on Google.
2
Why Get High-Quality Links to Promote Your Site?
Current trends indicate that high-quality optimized content is primary. But there is also competition among good content, which makes it difficult for sites to rank in the top, because search engines take into account the level of link citation when ranking.
Search engines do not welcome an excess of external links to a resource and believe that it is necessary to develop organically. But Backlinko's specialist Brian Dean considers the number of referring domains to be a top ranking factor.
Link building is also necessary if you are a small business owner in a highly competitive niche and brand requests for your resource are not yet high. In that case you can also use Telegram marketing. On our blog, we can also find an article on how to do Telegram marketing. However, before building a link mass, it is necessary to tidy up the site, because links do not solve the problem of inconvenient usability and lack of feedback.
If you have already worked on the design and content, make sure that the site does not have technical flaws. These include duplicate content, the presence and correct design of the sitemap and robot.txt file, and correct navigation. Internal optimization is also important for promotion.
In short, link building solves the following tasks:
increasing the trust of the site;
project growth acceleration;
promotion in search engine results;
attracting referral traffic;
increasing brand awareness.
Also read: How to get a link to a site for free: real case
3
Basic Types of Backlinks
To understand the nuances of link promotion, you need to understand what types of links exist.
Perpetual and rental links
Perpetual links are links that are paid once and placed by the donor site forever. Although, they are called so conditionally, since no one guarantees their eternal existence. This may be due to the fact that the owner stopped paying for hosting and maintaining the site, or removed all links or transferred the site to another person for use. However, with the right approach, buying perpetual links contributes to the promotion of the site.
Perpetual links are expensive, but they look natural, because they are placed on resources similar in subject matter.
Rental links are links with a monthly payment. Compared to permanent links in articles, rental links may not correspond to the subject of the resource, be placed in sidebars or footers, which has a bad effect on ranking. We advise you not to use rental links in website promotion. 
Automatically purchased links
How to buy links to the site automatically and is it possible to do this?
In fact, these are all the same rental links which are automatically mined by specialized exchanges. First, you set the target queries for promotion to the system, it finds suitable pages in the database and places a link. If the link is gone, then it is replaced with another one.
The benefits of such links are minimal. They save time because the procurement process takes place without you, but at the same time, the result can be completely unpredictable.
Crowd links
Crowd links are natural links that are posted as recommendations on thematic forums, Q&A sites, or blogs. For example, a person leaves a review and places a non-anchor link to a product or service. 
The process of choosing a site for crowd links can take quite a long time. First you need to find sites or forums that are suitable for the topic, increase your rating, because without it you will not be able to add reviews. Then you need to cover up the ads in the post so that it is useful for readers.
Nevertheless, crowdlinks are a good investment in website promotion, as they allow you to grow links organically.
SEO links
SEO links are links that are considered spammy by search engines. They are created with the express purpose of outsmarting search engines, not helping users. The site may be penalized by Google for the following:
links placed on resources that are dissimilar in subject matter. For example, advertising technology on a cosmetics website;
links placed in unnatural places on the site, such as in the footer or side menus;
an abundance of commercial queries in anchors;
links purchased on an exchange or hosted by a non-trust donor.
Anchor links and non-anchor links
An anchor link is a link indicated by text that is added between <a> tags and leads to a specific page. Anchor (from English - «anchor») contains a key phrase, there can be an exact and diluted occurrence of a key query. 
In HTML, an anchor is the text between the <a> tags:

Anchor links are taken into account by search engines when ranking sites. Therefore, the correct use of such links can bring your resource to the top, and the wrong one can bring it under the sanctions of the SE.
Anchorless links are external links that use formal link text instead of keywords. For safety, the link profile must contain at least 80% of non-anchor links. They look natural, so search engines won't see them as link spam.
What should be the ratio of anchor and non-anchor links? 
The ideal ratio of anchor and non-anchor links is 20% to 80%. Keep this in mind when building your link buying strategy. 
What are non-anchor links:

branded — they contain the name of the company. The screenshot above also serves as an example of a branded anchor;
common phrases (here, see, more, etc.).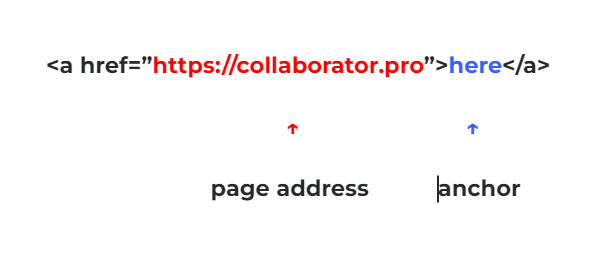 Website ranking is influenced by commercial anchors, which look like this:
buy furniture cheaply;
sale of laptops;
order food Kyiv.
These requests contain unnatural wording, so they are quickly calculated by search engines and get banned. Therefore, it is important that your site contains no more than 20% of commercial anchors exclusively from high-trust sites.
Dofollow and nofollow links
Nofollow links are links that are closed for indexing by search engines.
Dofollow are links that are open for indexing. 
Let's take a closer look at how to buy links to a site without the nofollow attribute and with it, and how to do it correctly. 
The link has an attribute that tells search engines if it should be indexed. So, the nofollow attribute indicates that links are closed from indexing and do not pass equity. Thus, you can hide the service pages of the site from search engines. For example, Wikipedia puts nofollow on all external links, so the effectiveness of links from Wikipedia is a constant topic of debate among SEO specialists.
The dofollow attribute is set by default and is often omitted. Even though nofollow links are not indexed, they affect rankings because search engines take them into account.
4
What Links are Better to Get to Promote the Website?
Type

Advantages

Disadvantages

External links

One-time payment + conditionally eternal placement;

naturalness; 

site selection.

high price;

no guarantee for indefinite placement;

limited number of good sites;

the link is not easy to remove (if necessary).

Rental links

low price;

ease of management;

large volume at once.

calculated by search engines;

easier to fall under spam filters;

harder to find quality sites;

You have to pay regularly and on time.

Automatic purchase of links



 

with a minimum of time and active participation 

uncontrollability of the process;

there is no possibility to choose the sites yourself;

unpredictability of the result.

Crowd links


 

maximum naturalness;

there is no risk of falling under spam filters;

one-time payment + conditionally eternal placement.

high cost of link mining;

effect of long-term use.

Free links (catalogues, outreach, social media)




 

minimum costs;

getting natural traffic.

high time spent on site search;

a small number of authoritative publications;

nofollow links (for social networks).
5
What to Look for When Getting High-Quality Backlinks: Criteria
As we said, not all links are useful. Only trust external links can guarantee the loyalty of search engines. 
Regardless of the niche, the process of extracting links to your site should be: 
safe — do not harm the site, avoid dubious methods and sites;
effective — not just to «do something», but to work for the final result;
expedient — to work on solving the set goals and objectives (for example, attracting users, increasing recognition or increasing positions in search results).
At the same time, in a particular niche, the criteria may vary.
In order to evaluate the possible result, you need to pay attention to the following points.
Topic similarity
The topics of your resource and the donor site must match in order not to arouse suspicion from search engines. But what to do if the resources with the necessary topics have been exhausted?
You can find sites with related niches, but publish posts on your topic. For example, if you have a website about cookware, you can find recipe sites and post an article about cooking with your brand's cookware.
Use the media.
The quantity and quality of the link mass on the donor site
The fewer external links on the donor site, the more equity they have.
You can evaluate the quality of the link mass using indicators such as  DR Ahrefs, TF Majestic, DA MOZ (recommendation is to choose one that impresses more). 
Refuse to place links on sites with an abundance of banner ads, commercial non-thematic anchors and a predominance of external links. However, the last point is irrelevant for large media and news portals, since the presence of external links is natural for them.
Placement
The best option is the main section, when the announcement of the material with a link is placed on the main page. In this case, you will receive not only a link for the sake of a link, but also the attention of the audience, clicks on the link, which means that the link itself will be more effective for SEO.
Not recommended: footer, sidebar and other similar sections.
Website traffic
Website traffic should be from 500 unique visitors per day. You can find out site traffic using Chrome extensions for SEO, such as Similar web.
Traffic sources
The site should be dominated by search and direct traffic. But if you see that more than 30% is social traffic, then you should not post links on such resources. Better conduct an advertising campaign in social media.
Social signals 
How visitors of the donor site react to the content. This refers to comments on materials, sharing in social media.
6
How to generate quality backlinks: Top 4 Strategies from SEO experts in 2022
In modern SEO, there is not enough just to add correct links. To achieve success, you should implement effective link building strategies for improving the reference profile and choose the path that is specifically suitable for your site.
There are modern strategies for getting high quality backlinks:
Interact with bloggers and journalists. It is a digital PR that allows you to get "rich" links and gain online references.
Create link-worthy content. Both the beneficiaries and search engines love it.
Outreach is a traditional method that should always be used - it will never let you fall down.
Create the guides in your field. In the age of technology and online learning, this is a great way to show your expertise. In Collaborator, for example, we prepared a guide in which we described the Best Link Building Strategies for 2022.
7
Keyword for finding referral sites
 A keyword is a word or phrase that is often struck in the text and, together with other words, displays the essence of the web document with search robots.
A high-quality study of key phrases on the page also helps with the search for sites to post a link. For instance, when searching for the top of the topic, you can enter the keys to Keywords Explorer Ahrefs and parse the issuance.
Using key phrases, you can also monitor sites that take guest posts. So, in the Google search line, enter your key in different variations with one of the following phrases: 
Keyword + "best sites."
Keyword + "useful resources."
Keyword + inurl:write-for-us
Keyword + "guest posts"
Keyword + "become a contributor"
Similarly, track different types of content on the topic: 
Keyword + video, 
Keyword + infographics, 
Keyword + images, 
Keyword + roundup
8
How to Get Quality Backlinks: Donor Verification Tools
To evaluate donor sites, there is a set of specific tools.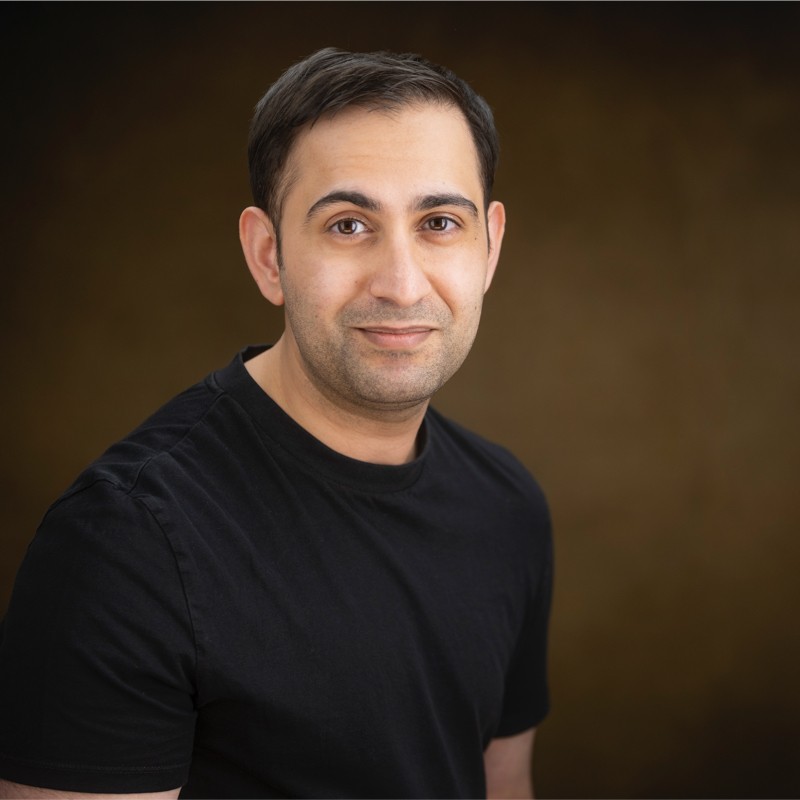 I only see the metrics as being a baseline, or a barometer for measuring links. You cannot take any third party metric at face value. Majestic's topical trust flow, may be the closest you can get to measuring relevancy. I'd say use a combination of looking at relevancy and site traffic. But set the DA or DR as a baseline to (mostly) cut out small sites at the prospecting level, to speed things up and cut out junk sites or spam.
Ahrefs 
Ahrefs  is a tool that has many useful features for analyzing a website's link profile. The service allows you to check the following: 
number of external links;
link dynamics;
information about the types of external links;
position analysis in search engines.
Read also Ahrefs overview 
Majestic
Majestic is a service that allows you to analyze the site's link mass and growth dynamics. In addition, it is possible to upload anchors, analyze donors and check by keywords.
MOZ
MOZ is a service for website promotion and optimization in the Western market. In addition to checking the link mass, it also has wide functionality: keyword analysis, SEO audit of the site and individual pages, offers content topics that contribute to better ranking.
Sitechecker
Sitechecker is a tool that helps you:
collect all backlinks in one place,
check if referring pages are available in Google index,
bring lost backlinks back to life,
get a clear picture of your backlinks anchor cloud,
monitor which landing pages are leaders by backlinks,
evaluate growth dynamics of backlink profiles,
And you will also receive a full audit of the site, a rank tracker and more.
9
Where can I Get Powerful Backlinks to Promote the Site: Guest Post Services
You can go with free guest post websites or consider a guest post marketplace is a resource that presents a catalog of sites that are ready to host a link. If previously rental links were relevant, now you need to select the site manually.
Below we publish a list of popular services where it is profitable to order guest posts with the necessary links: 
Adsy
Accessily
PR posting
PRnews
Referr 
Ordering the guest post with the link. Consider in more detail the example of Collaborator.pro
10
How to get powerful backlinks on Collaborator
Collaborator — a guest post marketplace, which has registered more than 11,000 sites on various topics. Here you can see the rating of the site, buy trust perpetual links on a thematic resource and post an article with a perpetual link. Collaborator is also a Telegram advertising platform where you can buy ads on different Telegram channels and groups.
Also read: How to promote Telegram Channel.
The process of buying links in Collaborator is simple:
Sign up. Please note that the account currency is selected once and cannot be changed. When registering, select the role «I buy ads». Confirm the email.
After signing up, you can create the first project. Decide where you want to buy ads: in publications on the site or in the Telegram channel. 
Specify project details. In the «Target pages» field, enter links and anchors to promoted pages. After adding the project, select sites for placing links. 
Create a site filter. Decide on a theme and region. You can either add an article yourself or give an order for writing to the advertising platform. When you have selected the desired settings, click «Show»
In the Additional fields you can specify more details: site age, spam level and trust, indexing, etc. 
Learn more about the site. Recall that thanks to the official integrations with Ahrefs and Serpstat, you can see the key indicators of  these services already in the site card on Collaborator. 
If everything suits you, you can add it to the cart (1) or to favorites (2) to return to it later.
When you have added the site to the cart, you have two options — offer your own text, or give the site a task.
In the first case, you need to select a project (if you have several) and add the article. If it is not in your personal account, click on the «Add publication» button. Here you can also check the article for uniqueness, set the title and meta tags and send it for moderation. Pay attention to the requirements of the sites for the placement of materials. If you have any additional questions, you can always contact the owners of the selected site.
If you do not have the opportunity to write the text yourself, you can order writing from the webmaster. If you want to order not only the placement of an article with an active link, but also its writing, click on the «Give the site a task» tab.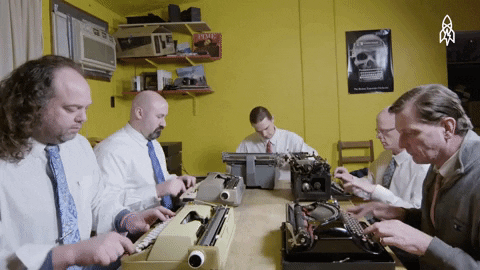 When using the «Give the site a task» function, you automatically receive 3 months of free insurance from direct advertising exchange Collaborator.pro.
When all the fields are filled in, click on the «Pay» tab and select the payment method convenient for you.
After depositing funds and processing, the task will appear in the «My projects» in menu on the left.
11
High-quality link Cost. How many links to get per month to promote the site
The main criterion when determining the price is the value that a backlink from a certain domain will give you.
To answer the question «How many links to buy per month?» specifically in your case, you need to:  
analyze your site well,
analyze the sites of direct competitors and their link profiles.
Analysis of direct competitors.
How to find and analyze direct competitors: through Ahrefs or similar services.
What it will give:
get ideas for updates to the site and content;
using their example, we will determine the number of links for the first stage of promotion;
see which methods work and which do not in a given topic/region;
define the missing semantics and the list of anchors;
we will choose good donors for the placement of guest posts.
Criteria for analyzing competitors
DR not less than 10.
Growing dynamics of links, without sharp gains/outflows of links.
See also:
A number of referring domains and backlinks.
Anchor list and the ratio of commercial/non-commercial anchors.
Distribution by types of links.
To evaluate links, we look at 2-3 young competitors who have achieved results in a relatively short period of time.
We determine the number of links to start.
We take the sites of competitors that we selected and analyzed earlier and send them to Ahrefs.
In the «Donor Domains» column, we see the number of unique sites with backlinks to the site.
We write out the number of donors of each competitor and derive the arithmetic mean. This is how we find out the number of links that can be targeted at the first stage of promotion.
Determine the budget for links
Here it is important to calculate the link budget for 6-12 months at once, so that there is no outflow of links or stagnation in the link profile of the site. 
An example of calculating the link budget:
We take 200 domains in the western regions as a basis. We set the approximate cost of one good link = $50 (consider the specifics of the topic and geography of the target audience, as well as the average check per link for a particular method).
We divide the total number of links into subtypes: 
article links (50 * $50 = $2,500);
crowd marketing (50 domains = approximately 150 comments * $7.9 = $1,185);
links from submissions (50 * $4.7 = $235);
links from social profiles (75 * $2.13 = $160).
Add and round. It turns out about $4,100.
This strategy works as long as you have a well-optimized website and a quality product. 
Then we distribute the budget for the selected period, based on financial capabilities. 
Next, we distribute the links by promotion methods and select the executors.
12
Frequently Asked Questions
Does getting powerful backlinks increase domain authority? 
Yes. The key indicator that affects DA is the reference profile's quality. 
How to get high quality links to have the most SEO benefit?
First of all, pay attention to the SEO indicators of the donor site, such as DA, traffic, quality, and the number of referral domains and subdomains. In terms of SEO, the highest qualified links are provided by .edu and .gov sites.
Can anyone get quality backlink to a website? 
Experienced SEO specialists DO NOT advise you to take on link building if you don't have the skills. There are two options: either figure it out first.
If you do not have the skills to work with link promotion, we recommend that you delve into the issue and understand it thoroughly, or contact a professional for consulting and work. Since without the right knowledge and the best link building tool, you can harm your project.
Can the Links Harm?
Yes, link promotion can work both positively and negatively. First, if your site is bad, then this will only hasten its death. And secondly, not all links are useful.
To combat dishonest promotion, search engines have created filters, for example, Google's Penguin. In general, these algorithms react to low-quality inbound links, SEO links, an excess of anchors, a rapid increase in link building and equate this with search spam.
Until 2012, it was possible to reach the top just by buying a lot of links. With the release of Penguin, many sites were downgraded due to the use of low-quality links and search engine spam. Now you need to carefully analyze donors for trust and authority so as not to harm your resource, and place links on resources relevant to your niche. Remember that linking is easier than dealing with the consequences. 
The getting high quality backlinks process is quite time-consuming and lengthy. But these efforts give you a brilliant result: growth and improvement of the SEO metrics of the site.
Collaborator tools will help receive links faster and increase the site's rating on the Internet. After all, you can buy guest post here quickly and safely.