Top SEO Experts In the World: Best SEO Specialists and Consultants to Follow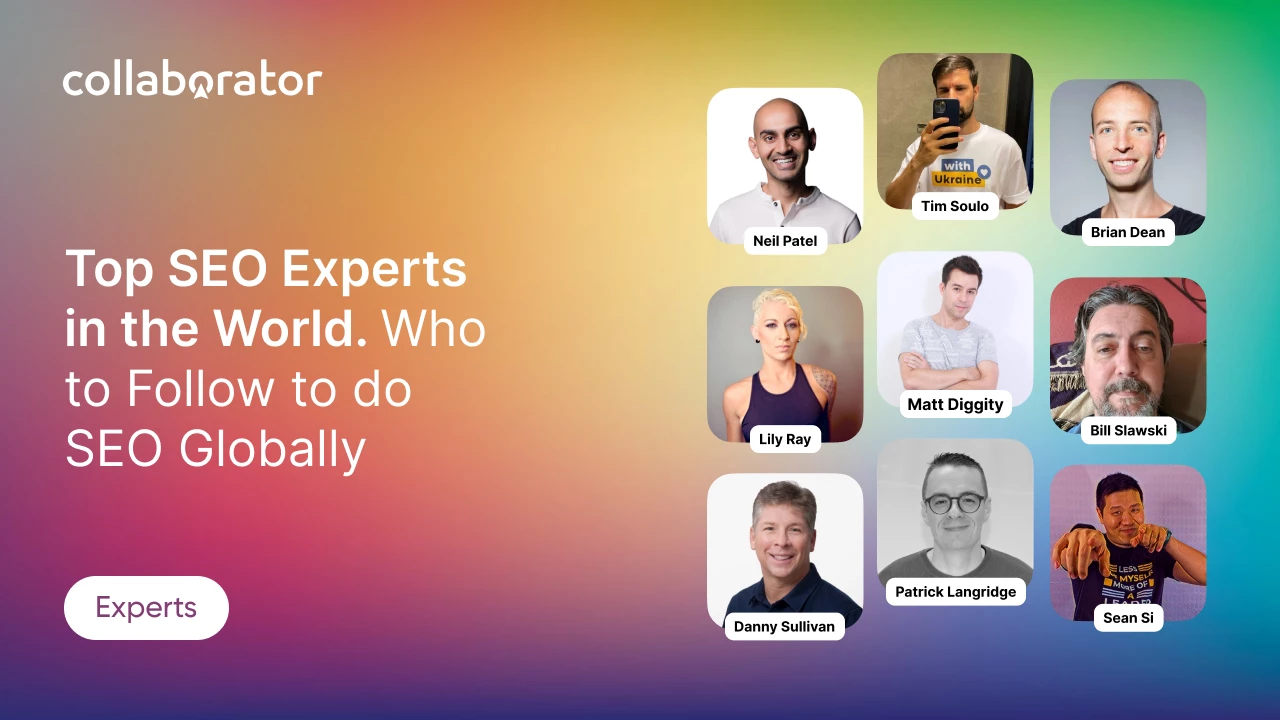 Today, social media allow tracking cases and current features of SEO experts. We have collected and shared with you a list of English-speaking TOP SEO professionals from around the world who actively share their experiences on their public pages, professional events, and expert articles/blogs. Do you want to know who is the most famous SEO specialist and consultant and what SEO experts to follow on Twitter? Read on!
You should subscribe to these TOP SEO experts to be aware of current trends and the latest updates in search engine optimization.
Influencers and public experts in every professional field set the direction of development and are the first to pick up new trends. SEO is no exception. Here, communication with practicing specialists is extremely important, taking into account the speed of the «rolling out» of Google updates.
By the way, this list of global SEO marketing experts is the largest among those that are in the search results🦾
We at Collaborator are actively developing into Western markets: we add sites to the catalog and attract advertisers from all over the world. Therefore, follow SEO bloggers and influencers — not only about «interesting», but also about «useful».
Grouped by country. We focused on the location indicated by the expert on LinkedIn. This is a business social media, so we believe that the information is relevant.
The territorial criterion was taken as the main one, the rating was not made within the country, because it is difficult to objectively determine the expertise of each person, because each specialist and each person's experience can be indicative.
Who is on the list: interesting observations 
The most experts are from the USA — 50%, followed by Great Britain and Ireland — 24%. Geographically, our list includes mostly Americans and Europeans, less from Asia and Australia. 70% of our list is men.
Social media. For each surname, we listed the social channels that were listed on LinkedIn, Twitter, or the Blog. We have the following situation:
the most popular social media for English-speaking SEO professionals are LinkedIn (97%) and Twitter (95%),
89% of users indicated a blog in their accounts. However, we are talking about both personal business card sites and blogs/company sites. And also author pages on specialized expert resources, for example, SEJ.
a third of bloggers from our list have Facebook, and YouTube channels about SEO are run by every fifth.
the least SEO-friendly social media is Instagram, only 12% of experts have their pages here.
Check if your site is ready to go. Use our SEO Checklist
Let's go to the list of best SEO specialists👇 Subscribe, learn, and find out who is the best SEO expert in the world.
American SEO experts are the most numerous group on our list, so we brought it out in a separate article ➡️ Top SEO experts in USA. There you will find best SEO expert in the world — go to read.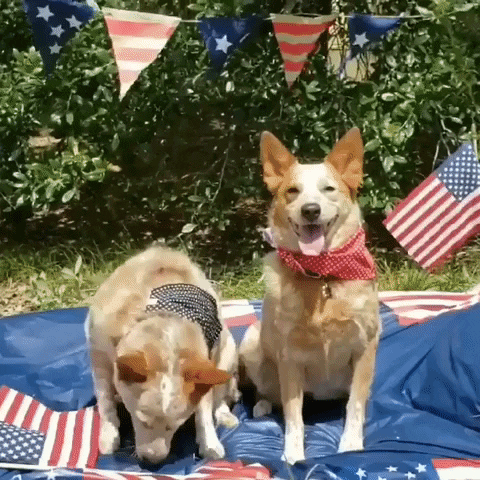 Local SEO specialists in England, Scotland and Ireland are a original and interesting group. You can view the list of SEOs from Misty Albion here👈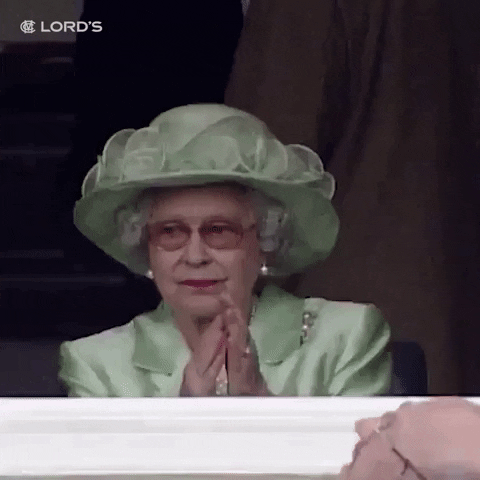 Marie Haynes 👉🏻 Twitter, Blog, Facebook, Youtube
Kristina Azarenko 👉🏻 Twitter, Blog, Youtube
 Dave Davies 👉🏻  Twitter, Blog, Facebook
Ross Simmonds 👉🏻 Twitter, Blog, Youtube
Martha van Berkel 👉🏻 Twitter, Blog
Dana DiTomaso 👉🏻 Twitter, Blog
Most experts write their blogs in English. Do not speak it professionally? To improve your language skills on your own and for free, try Telegram english speaking group and channels. 
Kate Toon 👉🏻 Twitter, Blog, Youtube, Instagram
Matt Antonino 👉🏻 Twitter, Blog, Facebook
Jason Mun 👉🏻 Twitter, Blog, Facebook 
Ryan Shelley 👉🏻 Twitter, Blog, Youtube
Danielle Phillips 👉🏻 Facebook, Youtube
Nik Ranger 👉🏻 Blog
Amanda King 👉🏻 Blog
Ryan Kempe 👉🏻 Facebook
Hogan Chua 👉🏻 Youtube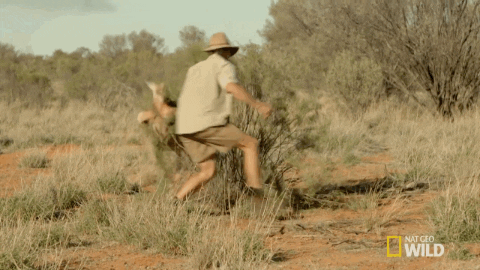 Jeremy Paille 👉🏻 Twitter, Blog, Facebook, Youtube
Olivier Andrieu 👉🏻 Twitter, Blog, Youtube
Jason Barnard 👉🏻 Twitter, Blog
Jeremie Politi 👉🏻 Blog
Rumble Romagnoli 👉🏻 Twitter, Blog 
Marcus Tandler 👉🏻 Twitter, Blog, Facebook
Bastian Grimm 👉🏻 Twitter, Blog, Facebook
Valentin Pletzer 👉🏻 Twitter, Blog
Jan-Willem Bobbink 👉🏻 Twitter, Blog
Arnout Hellemans 👉🏻 Twitter, Blog 
Joost de Valk 👉🏻 Twitter, Blog
Steven van Vessum 👉🏻 Twitter, Blog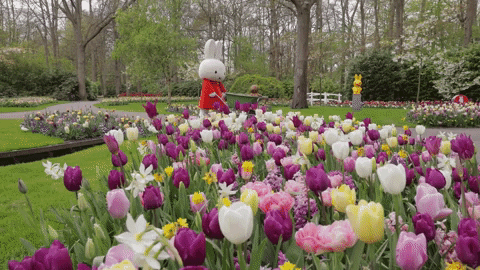 Marko Saric 👉🏻 Twitter, Facebook, Blog  
Aleyda Solis 👉🏻 Twitter, Blog, Facebook, Youtube 
Gianluca Fiorelli 👉🏻 Twitter, Blog, Facebook
Nadia Mojahed 👉🏻 Twitter, Blog
Andrea Volpini 👉🏻 Twitter, Blog 
Christoph C. Cemper 👉🏻 Twitter, Blog
Elias Dabbas 👉🏻 Twitter, Blog, Youtube
Gabor Papp 👉🏻 Twitter 
Suganthan Mohanadasan 👉🏻 Twitter, Blog
Steven Macdonald 👉🏻 Twitter, Blog
Pratik Dholakiya 👉🏻 Twitter, Facebook
Technical RipoN 👉🏻 Blog, Facebook, Instagram, Youtube
Siddhant Jain 👉🏻 Instagram, Youtube
Guy Sheetrit 👉🏻Twitter, Blog, Facebook, Instagram 
Mordy Oberstein 👉🏻 Twitter, Facebook, Blog
Sean Si 👉🏻 Twitter, Blog, Facebook, Podcast 
Floyd Buenavente 👉🏻 Twitter, Blog, Facebook
Faizan Ali 👉🏻 Twitter
Tim Soulo 👉🏻 Twitter, Blog, Facebook, Youtube, Instagram
Read more about Ahrefs webmaster tools 👈in our post.
Tessah Aihara 👉🏻 Twitter, Blog
Koray Tuğberk GÜBÜR 👉🏻 Twitter, Blog
Alexandra Tachalova 👉🏻 Twitter, Blog, Youtube
Many consultants write about guest posts and link building as integral components of really expert SEO to get to the TOP of search results. This work is helped by Collaborator — the best guest post marketplace that helps with content distribution, the formation of a link profile, and the establishment of contacts for further cooperation.
The Collaborator catalog includes more than 14,000 sites in 36 popular topics. With good traffic and authority figures, social activity, and other important SEO metrics. Through the interface, you can negotiate directly with the site owners regarding the formats and terms of publication. And a set of filters, an internal rating, and a feedback system will help you choose a really reliable partner for guest posting, outreach, and link building. 
Collaborator is also a Telegram ads platform. Here you will find the best channels with a real audience for your Telegram marketing.
Register in the Collaborator and optimize your projects for different geos (as of January 2023, sites from 63 countries are represented) and different languages.
And if you are the owner of the site, add it to the Catalog and receive even more high-quality content that will be interesting to your audience.
Who is an SEO expert?
An SEO expert is a public person, an influencer, who has considerable experience in search engine optimization and bringing projects to the top of Google. And he actively shares this experience😊: he analyzes his own and other people's cases, summarizes the experience, and describes the trends and forecasts of the development of the industry.
Who is the TOP SEO expert in the world?
When it comes to the world's best SEO expert, most practitioners talk about Neil Patel and Brian Dean. These SEO bloggers actively lead their information projects and keep their finger on the pulse of all the news in the SEO industry.
How to find good  SEO experts to follow? 
Check our list)
How to choose from 90 experts to whom to subscribe? We will give some indicative criteria:
the expert works and writes in his blog on narrow topics close to your activity. For example, link building or guest posting
the author of an expert blog quickly reacts to changes in the industry and promptly writes about it
the blog provides in-depth analytics and many cases from the specialist's own experience
an influencer represents a tool you actively use (eg Tim Soulo from the Ahrefs team)
the SEO consultant is from your country and writes about your local market
you like the style and manner of presenting the content
you just like a person, at the level of intuition))
How to get on our list of the best SEO specialists?
Develop your own cool cases and write about them in your blogs😉
This list is not exhaustive, because every day there are new blogs that deserve attention. If you know some interesting blogs — write to us, and we will add them to our list. Also, use Collaborator if you haven't done it yet. Improve your SEO, get links and post guest articles with our tool and get even more traffic to your sites. Describe it later in your expert blog😉