Telegram Channel Analytics: Best Free & Paid Tools for 2023
A clever and successful digital promotion on social media and messengers, including Telegram, starts with deep and detailed analytics. 
Here, we provide a list of the best Telegram channel analytics tools that you can use to select valuable groups and channels for your digital marketing campaign, monitor how your posts perform, find solutions to boost the growth of your community and earnings on Telegram, etc.
How do we know they're the best? We've used them, read reviews, and gotten acquainted with their prices to confidently recommend them. In our article, you'll find a description of each Telegram analytics tool we recommend.
Let's go in-depth and discover why and how to check Telegram channel statistics.
What Parameters You Can Check with Telegram Analytics Tools
Before delving into what tools and services for Telegram channel analytics are currently at your disposal, let's discuss what parameters you can check using them and why they are important.
Telegram Statistics
Main parameters:
Subscribers. It is the number of active members of a channel or a group. Undeniably, it is an important parameter. However, it cannot be considered isolated because the number of subscribers who actually read posts in the community and their location, language, age, etc., are no less important.
Note: Up to 200K users can join a group in Telegram. Channels have no subscriber limit. 
Unsubscribes. The number of users who left the community. Comparing this parameter to the one we mentioned earlier, you can determine the retention rate of a channel. In other words, you can see how engaging it is for the audience.
Total number of posts & posting frequency. It heavily depends on the channel theme. For instance, media channels publish posts at least two to three times a day as they have a lot of news to cover, while narrowly focused scientific ones can publish one expert post a week. 
The number of views & reposts. It is valuable information that reveals what posts are more appreciated by subscribers.
Sources of subscriptions. You can determine where the traffic came from. It helps to create a result-driven strategy for your channel promotion (you will know what channels and groups to focus your marketing effort on). 
Essential Channel Metrics
ERR (Engagement Rate by Reach). This indicator shows the level of engagement an advertising campaign or a post generates relative to the number of people reached. 
The formula used to calculate ERR is (*the number of reactions per post/**reach per post) x100%. 
* Likes, comments, and shares of the publication.
** The total number of unique users who have seen the post.
CCI (Channel Citation Index). It indicates the credibility of a channel based on many factors, including content quality and the number of mentions in other sources.
Post reach. It indicates how many times the post has been viewed. If you published an advertising message, checking this metric after 24 hours of posting is always a good idea to estimate the effectiveness of your Telegram marketing efforts.
Additional Data
Tools for Telegram channel analytics can also provide many insights that help to build up effective promotion campaigns. For example, you can track and analyze various channels in the messenger to determine users' age, gender, geographical location, language, and interests.
Besides, using Telegram analytics services, you can generate reports containing information on top posts, the growth rate of a channel, the best times to publish content, etc.
Best Telegram Channel Analytics Tools and Services
Now that we know what data you can get by performing channel analysis let's discuss what Telegram monitoring tools and services can save you time and provide accurate information. 
Are Telegram analytics tools free to use? Some of them are free, while others offer several paid packages yet have a free trial period. 
Built-in Telegram Tools
Channel administrators can see Telegram group analytics or channel analysis using built-in messenger tools, which are absolutely free of charge.
Note: They are available for groups with more than 1K subscribers.
1. To see the total number of views, new followers, interactions, and more, click on the channel profile picture or name at the top of the screen and then on the menu at the top right. Choose the "Statistics" or "Analytics" option.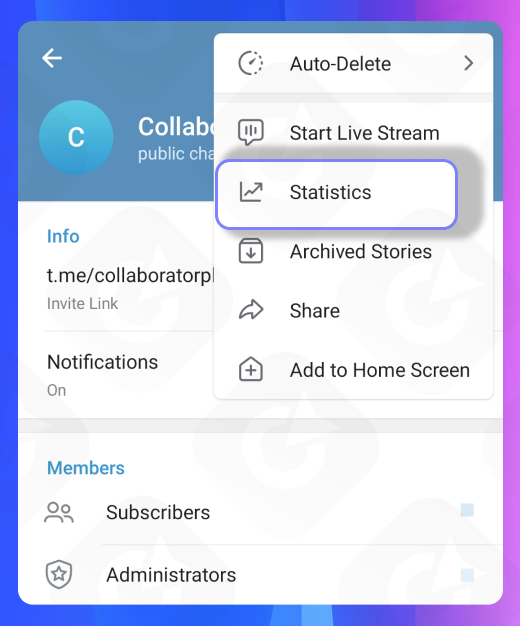 To see the total statistics of your Telegram channel, choose the "Statistics" option in the fall-down menu.
2. The number of post views and reactions is displayed at the bottom of each post; everyone can see it.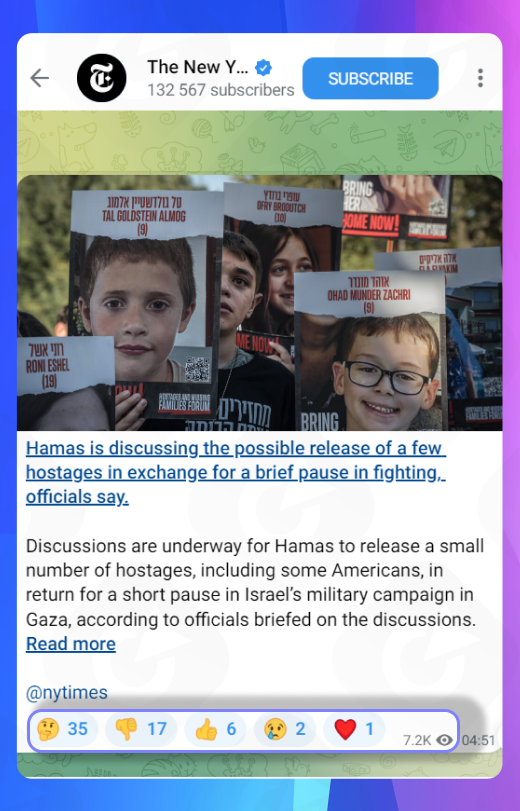 The number of post views and reactions on the bottom of the post in The New York Times channel.
The channel owners can also view all the statistics for a post by clicking on it and selecting "Statistics" or "View Analytics." Additionally, they can adjust the analytics date range if they want to view data for specific time frames. 
Specialized Telegram Analytics Services
Regarding serious marketing research, you cannot do without Telegram channel analytics services that allow for performing analysis at an advanced level.
Below, you can see two tools that can be used to get Telegram analytics for channels. We provide a detailed description for each of them.
Brand24 allows you to find mentions of your company or product in Telegram channels, Facebook, Twitter, and other networks. This media monitoring app also offers chat statistics for Telegram and enables you to evaluate reach rates and other metrics, making tracking your advertising campaigns on social media platforms easier and faster.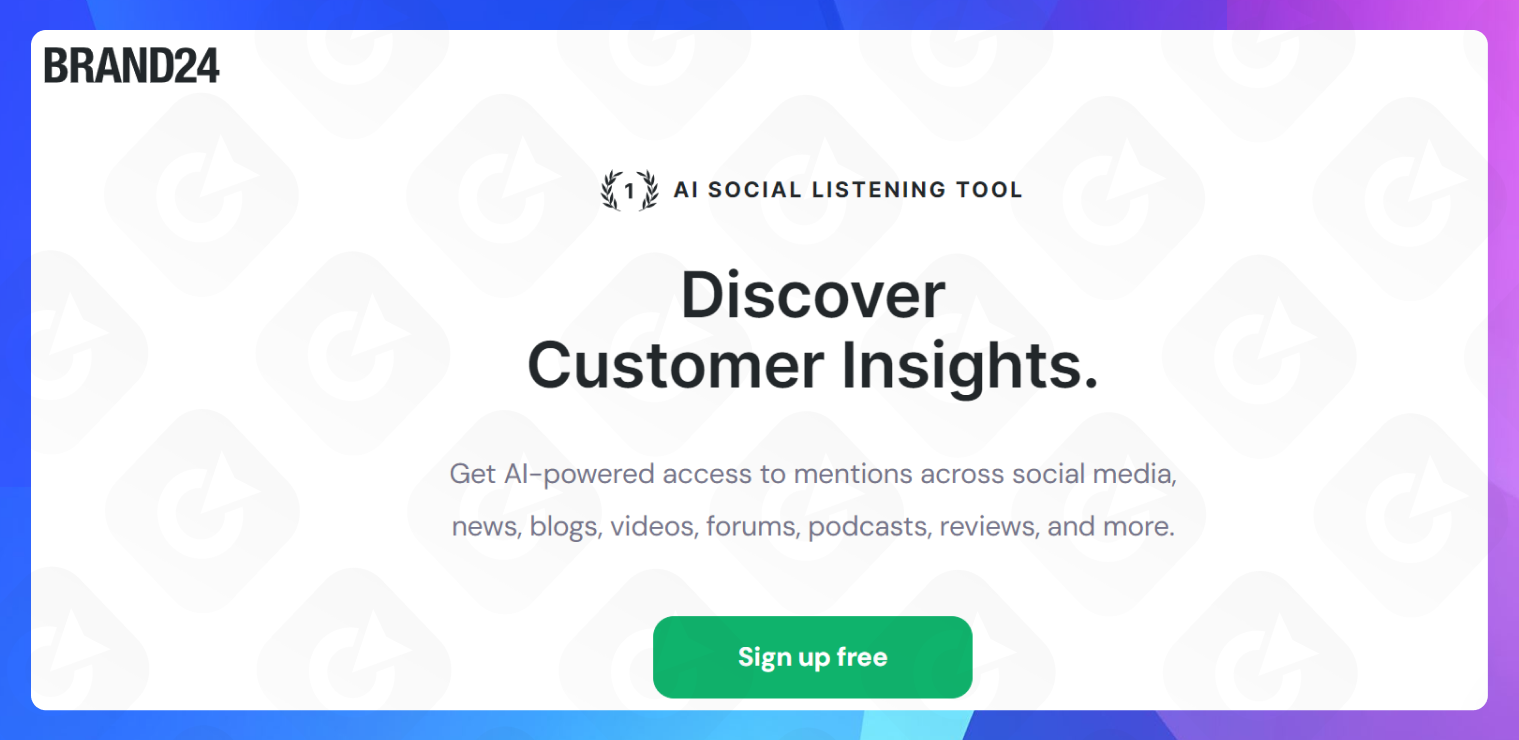 Key Features

Pricing

Detects every publicly available chat that mentions your specified keywords.
Allows the users to create monitoring lists by adding specific Telegram channels to follow if needed.
Offers monitoring in several languages.
Offers different important metrics, including the number of online mentions, sentiment score, reach, reputation score, and more.
Automatically updated dashboard.

Free 14-day trial. 
Paid options. Users can choose from four plans that vary in the number of keywords to be tracked, users, and update period. The cost ranges from $79 to $399 monthly or $99 to $499 yearly.
To check how this service performs, we tried its free plan and created a project under the name NYtimes with the targeted keywords "new york" and "new york times."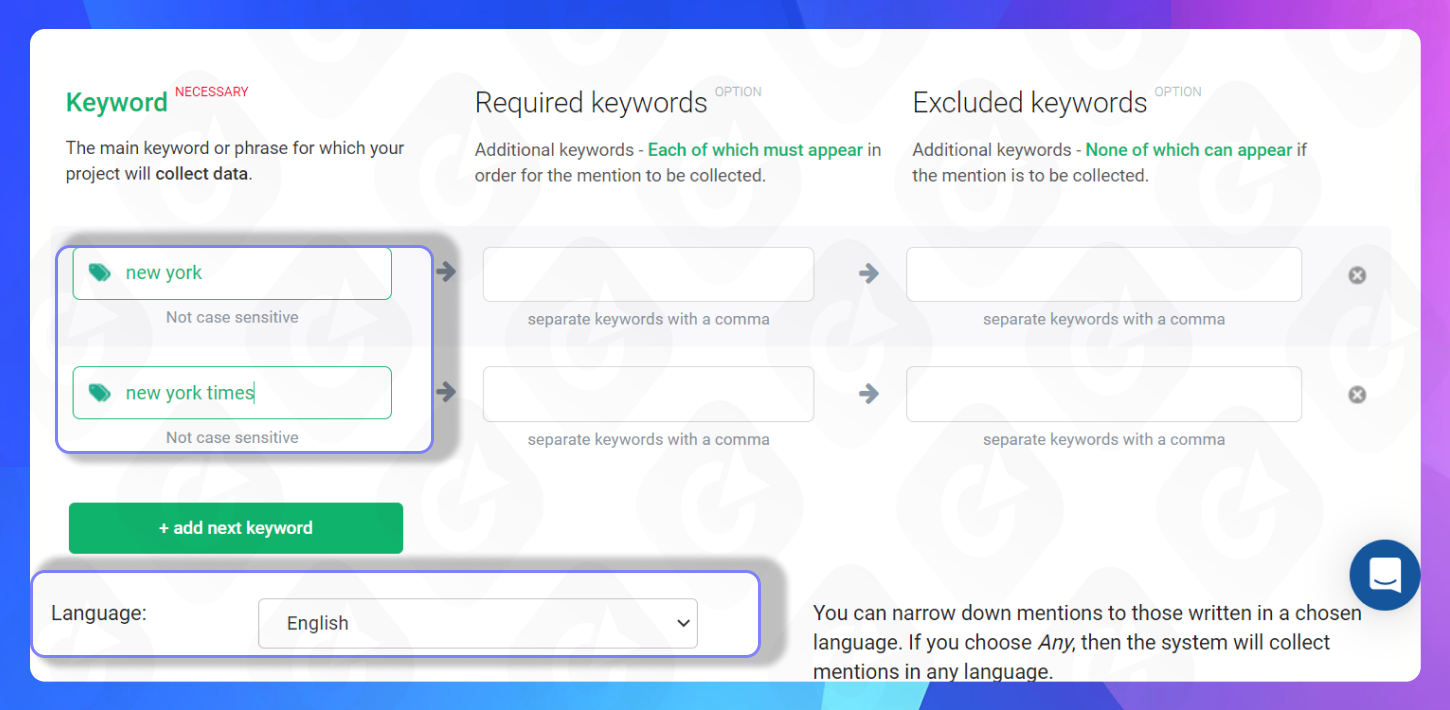 How to add keywords to the project in Brand24.
You can customize your project settings by excluding some keywords or adding additional sources to follow. For instance, if you want to monitor a specific Telegram channel for mentioning any of your keywords, you should go to the Additional Sources tab and enter its URL into the appropriate field.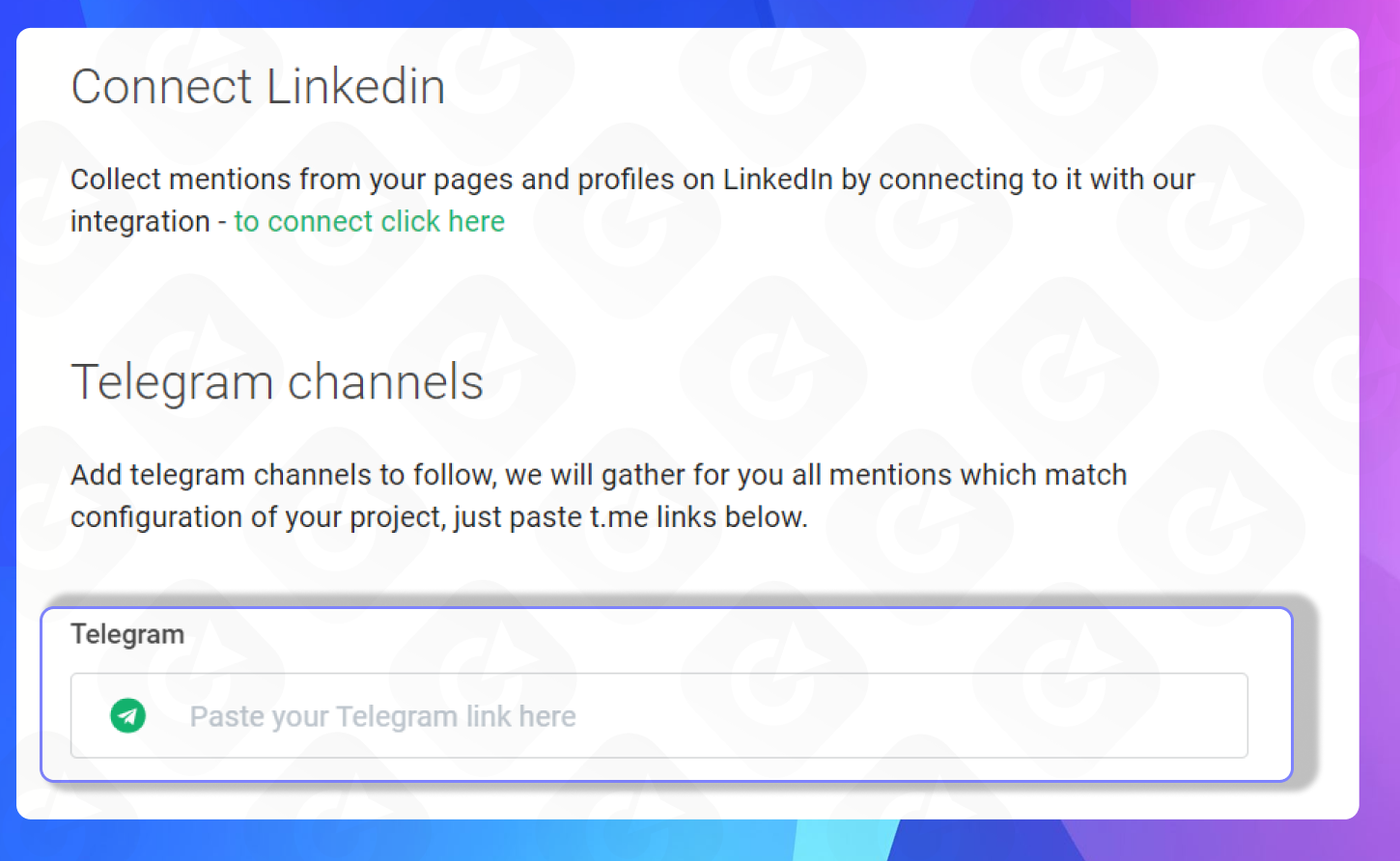 How to add a specific Telegram channel to follow in Brand24.
Here is a diagram we've got for our keywords: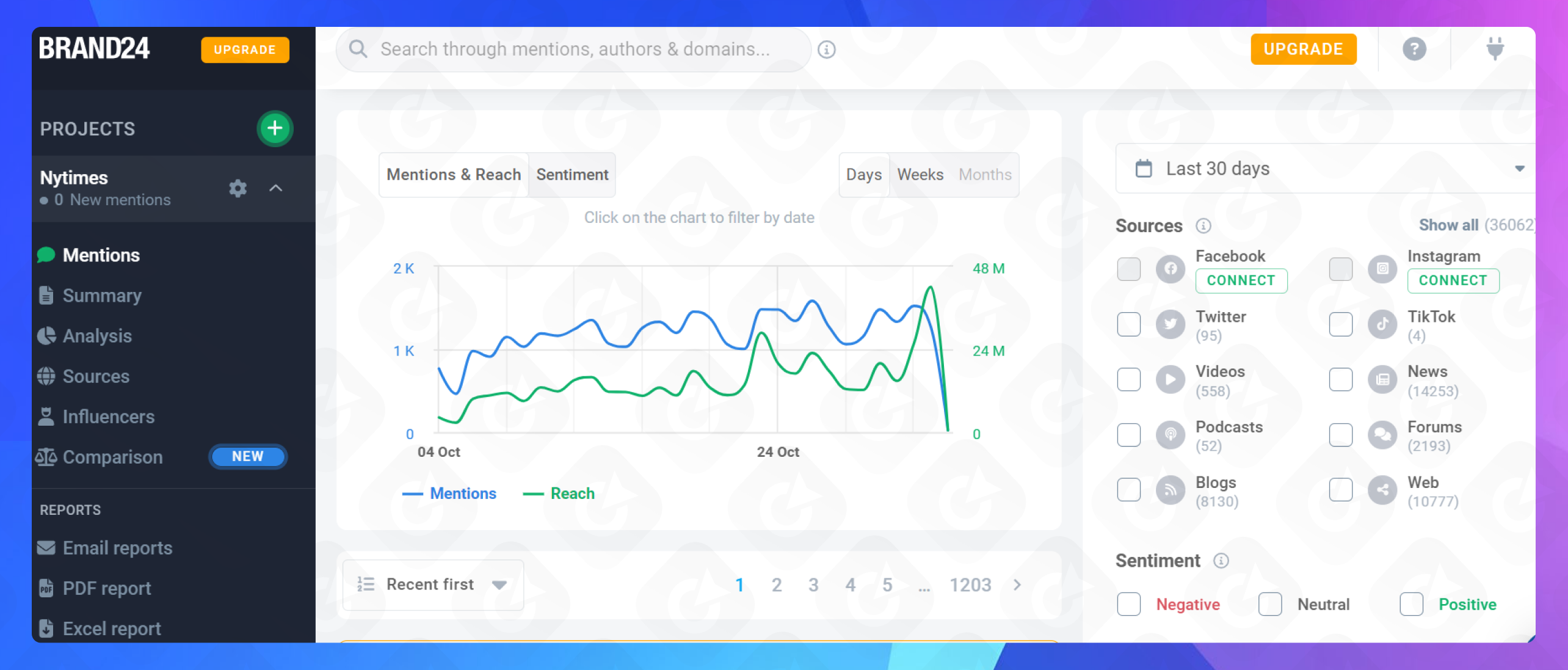 Mentions of "new york" and "new york times" on social media, according to Brand24.
You should apply a domain filter on the right-hand side to see results from Telegram channels in your dashboard.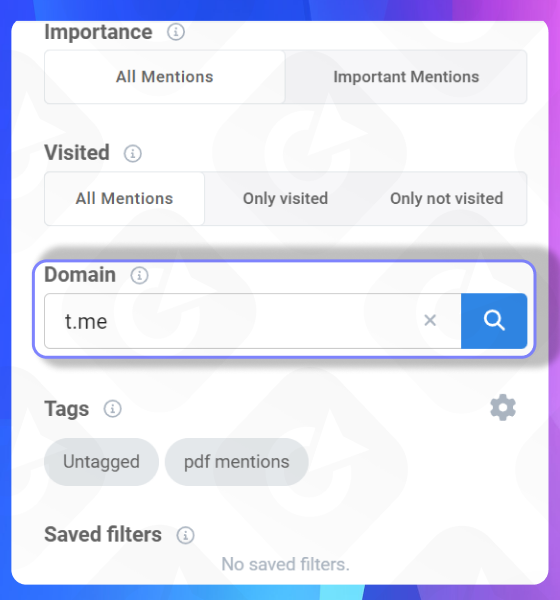 How to see results from Telegram channels in the dashboard in Brand24.
After filtering by domain name, we've got a list of channels that have our keywords mentioned in their posts. 

Mentions of "new york" in Telegram channels, according to Brand24.
It is another tool to view Telegram channel analytics. With Zelkaa, users can analyze and monitor different channels and track their trends.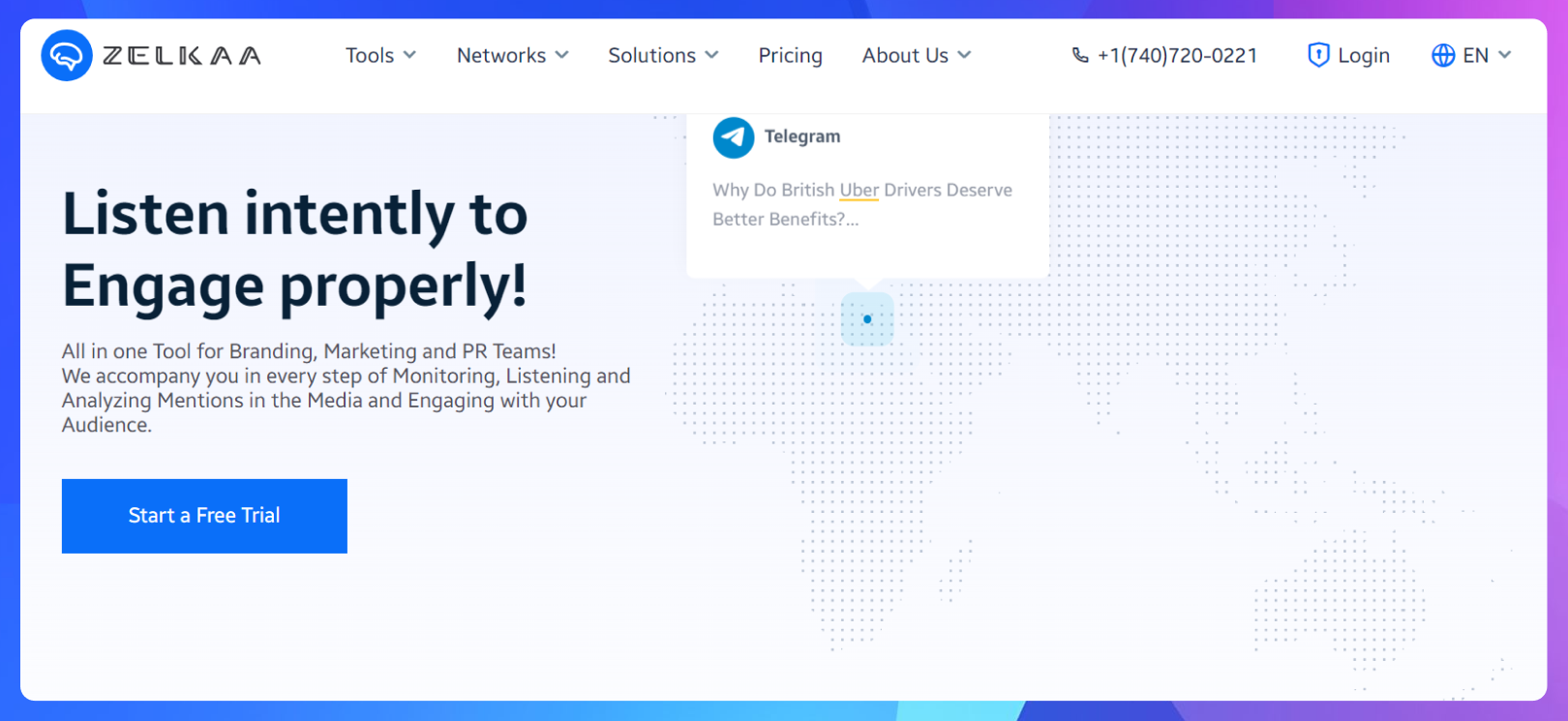 Key Features

Pricing

Can find brand/product mentions in Telegram channels.
Provides different important metrics, including the number of members and visits, comments, posts, etc.
Shows penetration rate.
Includes content analyzer (shows the number of times the post was edited by the publisher channel and provides screenshots before the change).

Free trial on request.
Paid options. Users can choose from four plans that vary in the number of users, subjects, mentions, and the duration of data history. The cost ranges from $99 to $399 per month or $94 to $379 per month if you use an annual plan.
To get a free trial, you should fill out a request form.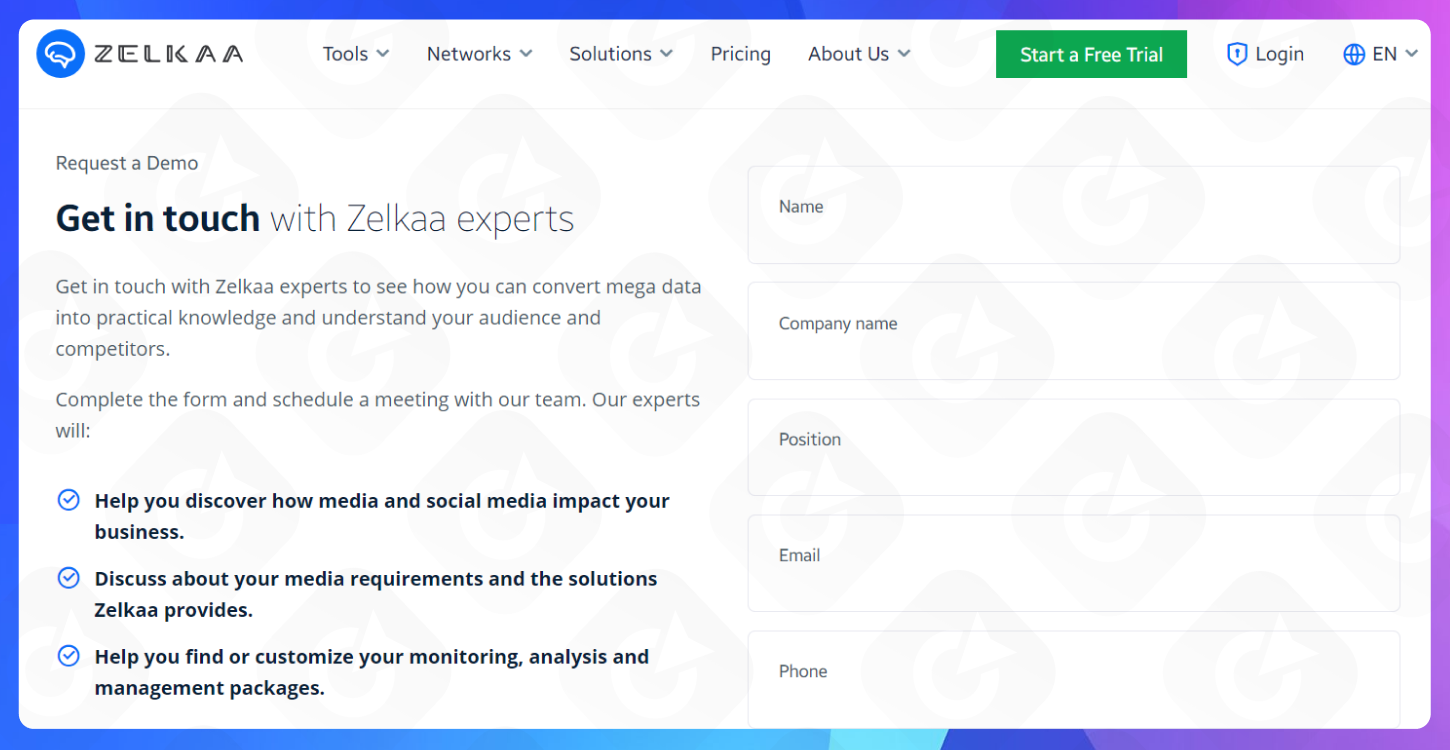 A request form to get a demo and start a free trial of the Zelkaa service.
Directories
It is another solution for Telegram channel analysis. Here, you can see general statistics of popular groups, channels, and bots, along with analytics data. 
For example, on the tdirectory website, you can find hundreds of popular Telegram channels with descriptions, the number of channel members, average post reach, growth rate, and rating index. This information can be a first step in finding communities you should pay attention to when planning an advertising campaign.

Stat and analysis of the BESTFOREX-SIGNALS channel.
What Parameters You Can See with Collaborator
Collaborator has hundreds of Telegram channels from different niches and countries in its catalog. So, whatever market you are willing to conquer, you are sure to find the right sources to let your story out on this PR platform.
To be able to set your advertising budget effectively, read our article on Telegram Ads Cost 👈
Collaborator provides analytics data for each channel available in its catalog, allowing users to find the best communities to promote their projects in a minute. 
Parameters you can see right in Collaborator's catalog are the following:
Followers: the number of subscribers and their dynamics.
Post coverage: the average number of views per post.
Involvement: the ratio of post reach to total followers.
CPM (Cost Per Mille): the cost per 1000 post views. It is calculated using the formula: post cost/number of post views * 1000.
Subscriber cost: it is calculated using the formula: post cost/number of channel subscribers.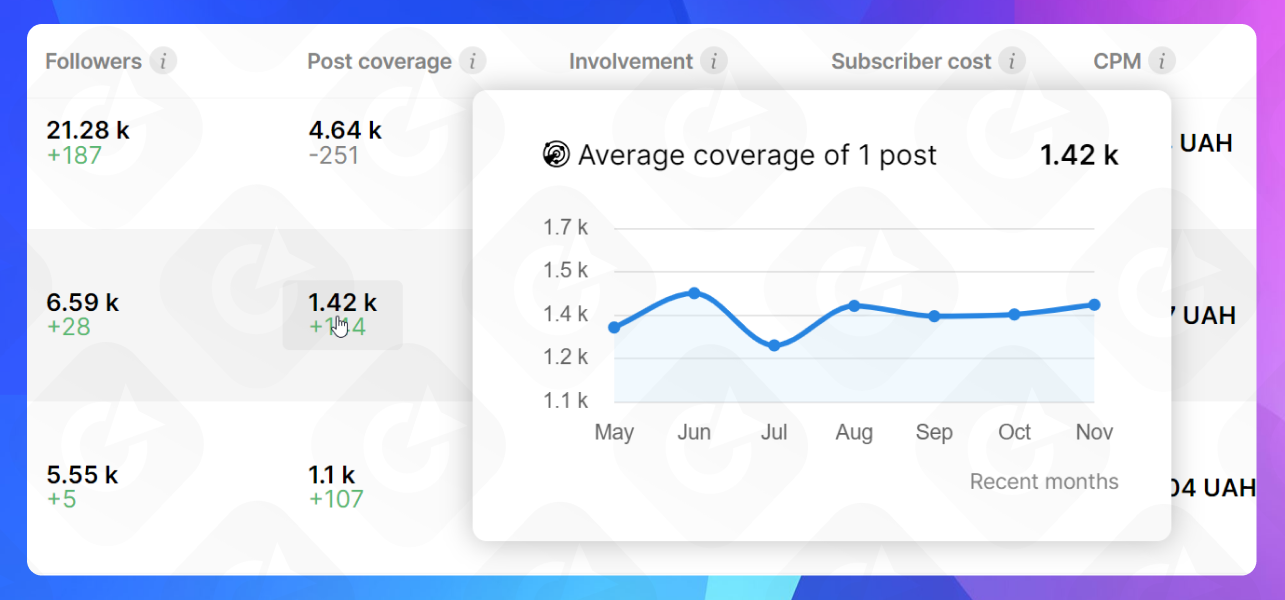 Viewing important metrics simplifies the choice of relevant channels for advertising. You can see them in Collaborator's catalog.
With Collaborator, advertising in Telegram is easy, convenient, and safe.
Final Thoughts
More and more people worldwide download the Telegram app, making it an additional tool for marketers and SEO specialists. Certainly, to successfully reach your goals, you should know your audience and where to find it among Telegram users. This is when tools and services for Telegram analysis come in useful. 
They provide important metrics that simplify choosing the best channels for promoting your project. In Collaborator, you can see these metrics right in the catalog. 
Those who own a Telegram channel will also find analytics tools useful to track the success of their community and find ways to improve its growth. We have gathered the best of them in this article 👆