Updates of June: New Metrics & Data for Audience Analysis + Transition to Google Analytics 4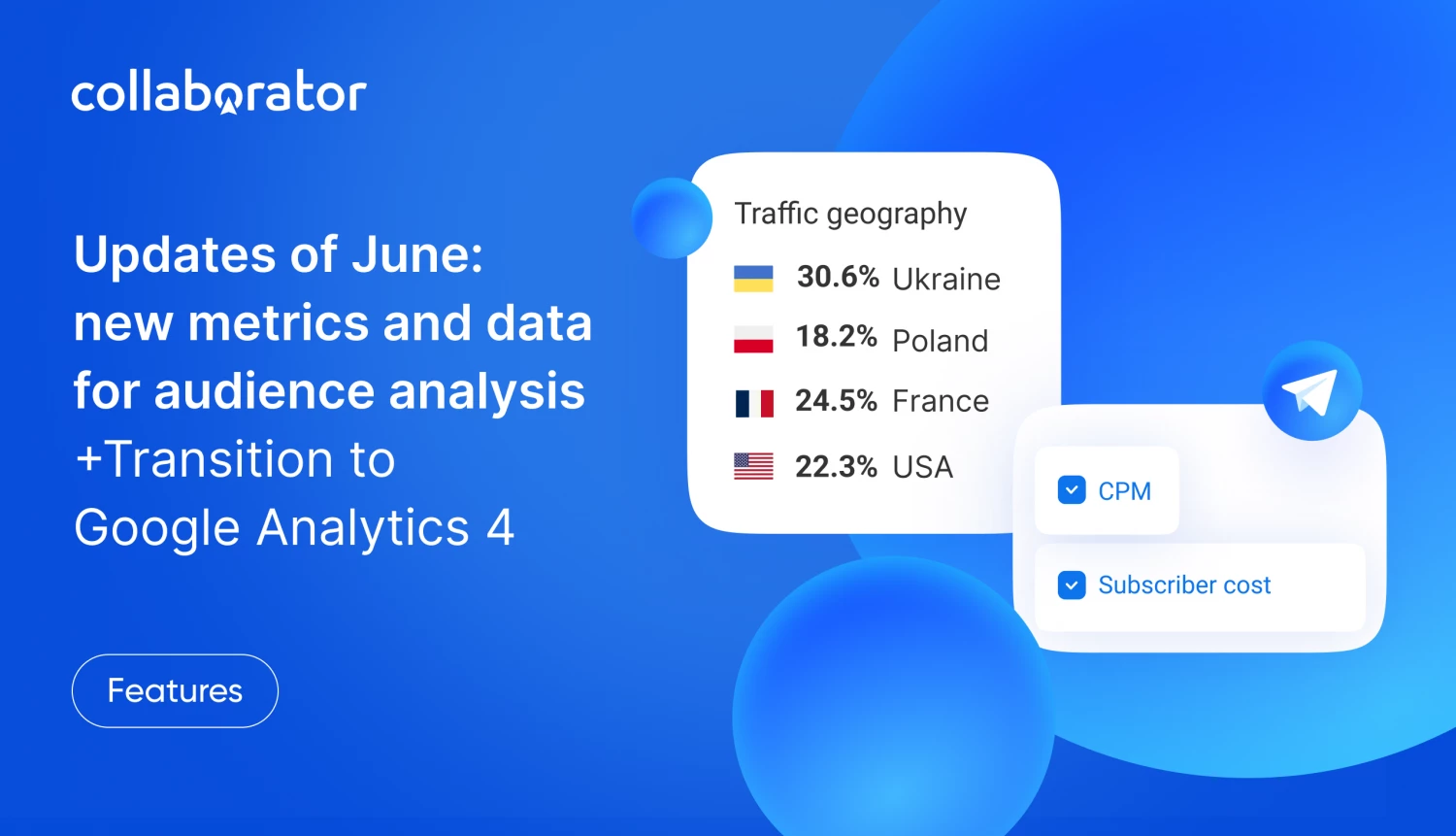 We keep improving Collaborator's services to make using the platform even more convenient and effective. We are pleased to introduce several valuable updates to the website catalog and the exchange of Telegram channels this time. 
1
Distribution of Websites' Audience by Geography
The information about the audience geography of websites is now available in the catalog, which will significantly speed up the process of selecting and analyzing platforms.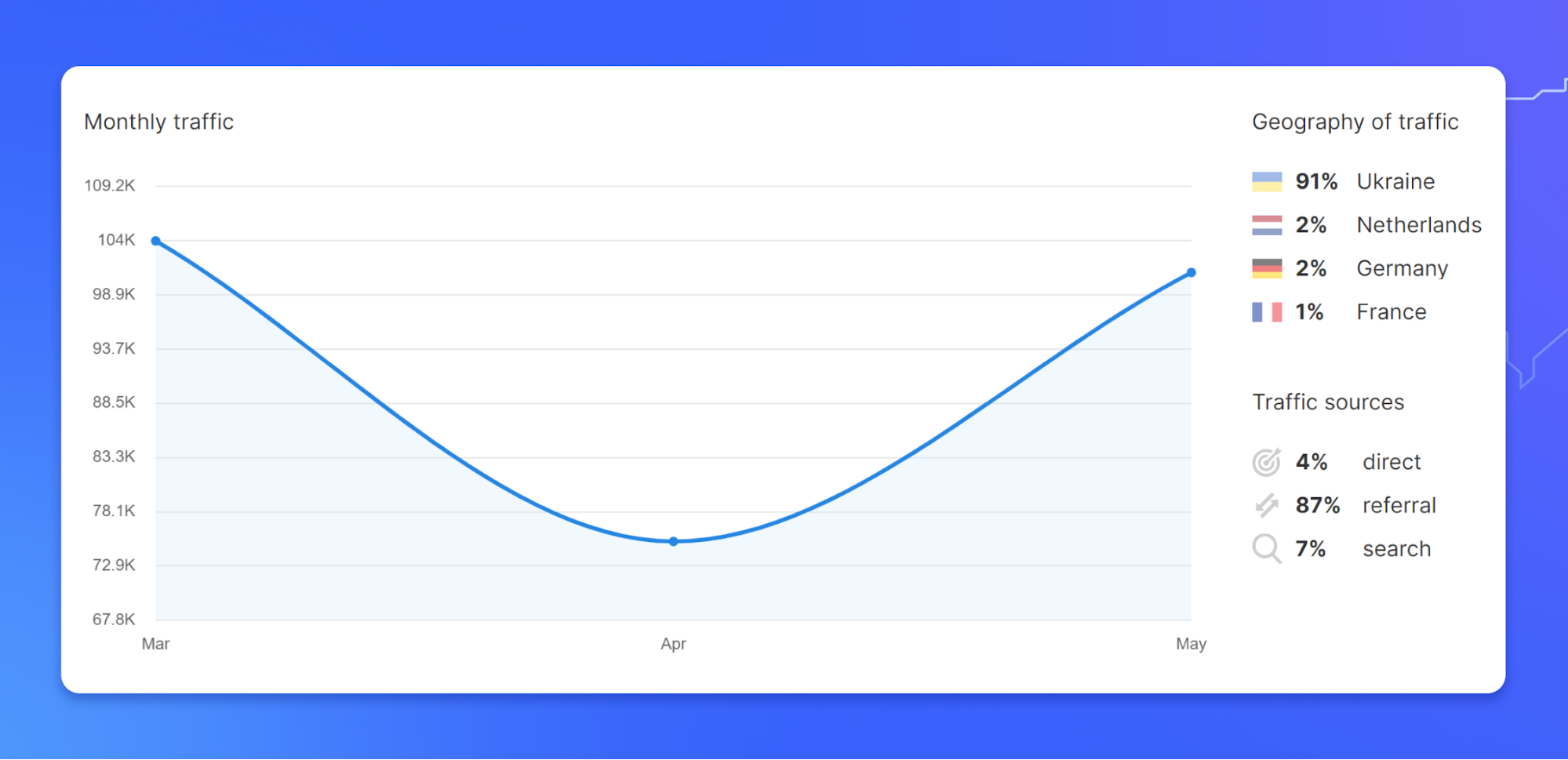 Distribution data is available for viewing in the general catalog of sites and on the page of a platform.
When promoting projects for specific locations, it is essential to understand where traffic to websites is coming from. Now, you can quickly assess traffic distribution by country and choose optimal options for your target audience on Collaborator.
The solution is easy and convenient. It allows for obtaining information about audience geography through data requests to analytics systems. 
How does it work?
go to the catalog of platforms;
click on the gear ⚙️ located top right;
select the necessary parameter.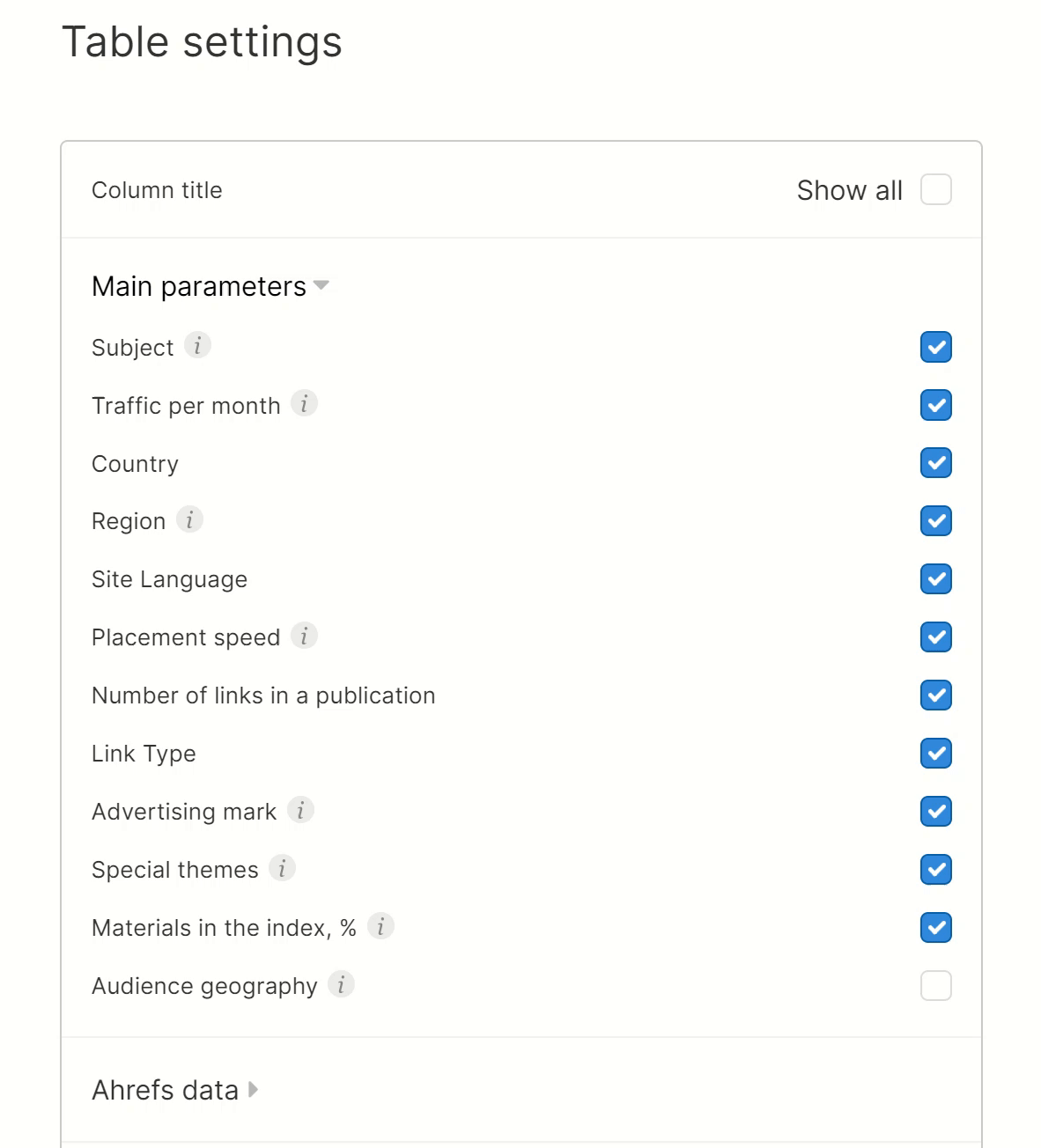 2
More Parameters for the Settings in the Catalog of Telegram Channels 
The button of a gear ⚙️ to view and display extended parameters has appeared in the catalog. Besides, CPM and Subscriber Cost have been added to the list of parameters.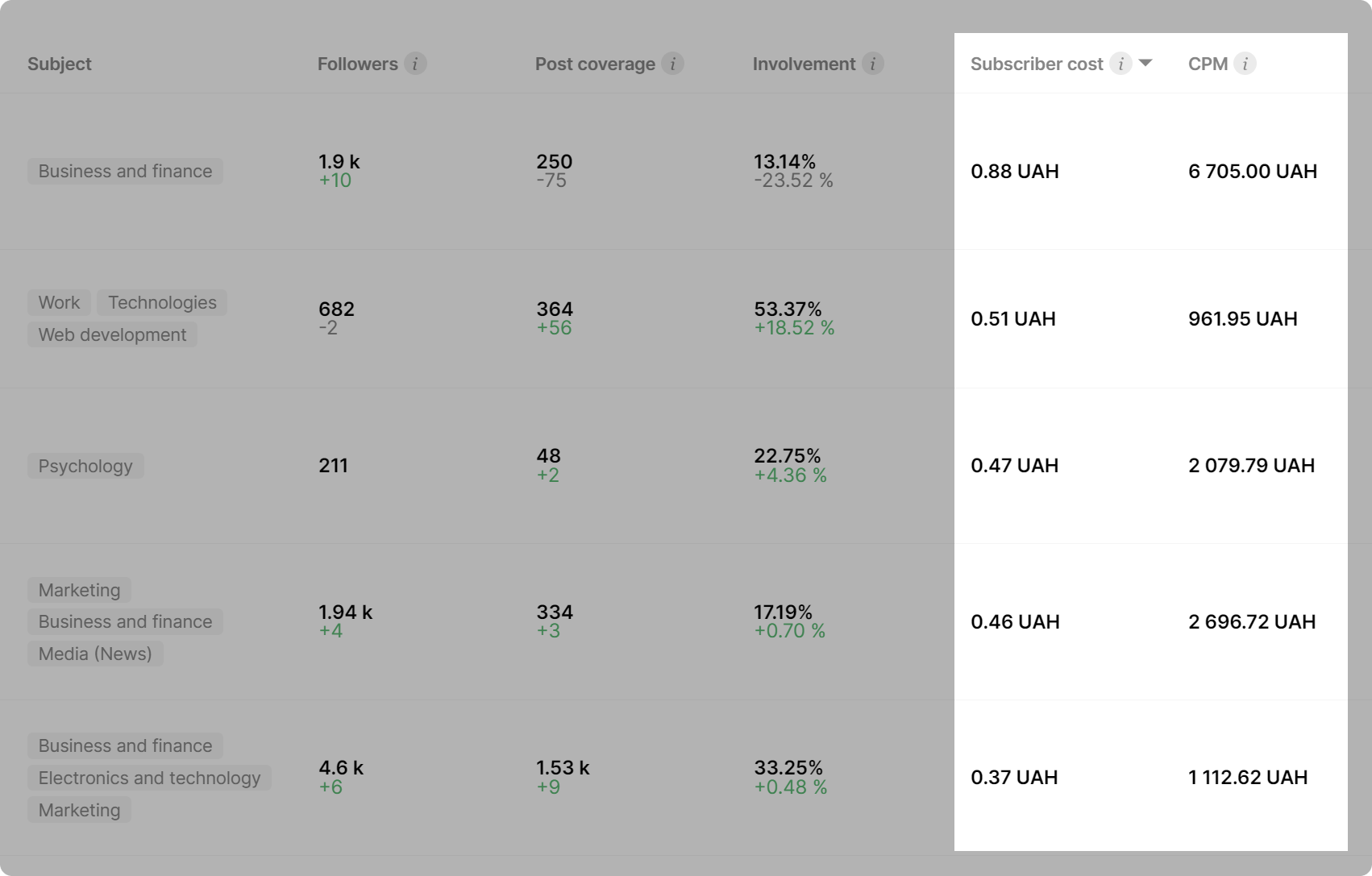 Now, you can select channels by the mentioned criteria and save time.
How does it work?
go to the catalog of Telegram channels;
click on a gear ⚙️ located top right;
select the required parameters.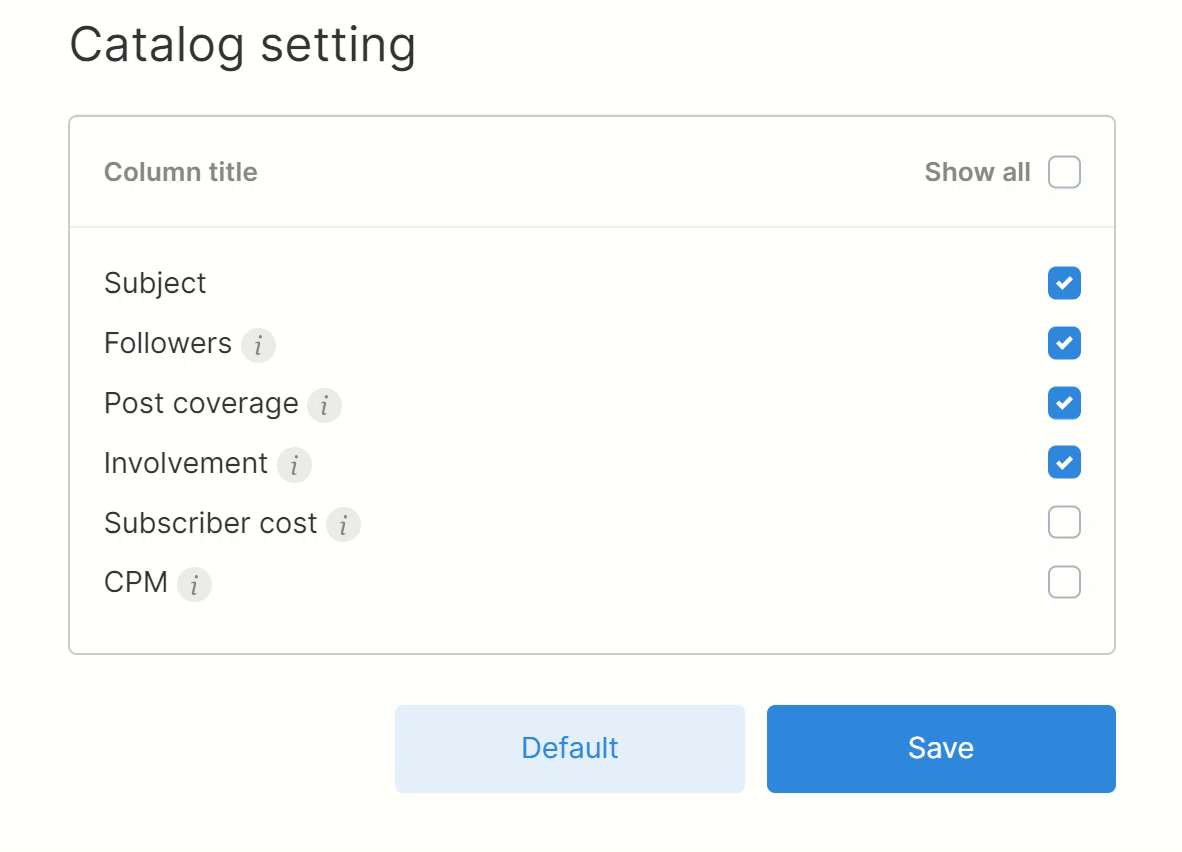 From 1 July 2023, the Google company will discontinue support for Universal Analytics and migrate all users to the new version – Google Analytics 4. 
We remind you of the necessity to migrate to the new version to save an additional 15% to platforms' ranking inside the Collaborator system. 
Read more about how to transition to GA4 in the instruction provided by Google. 
Pay attention that Collaborator will automatically switch platforms to GA4. To ensure that all platforms are connected to the new version of Google Analytics https://collaborator.pro/**, check if the domain is specified in the resource name in the connected Google Analytics 4.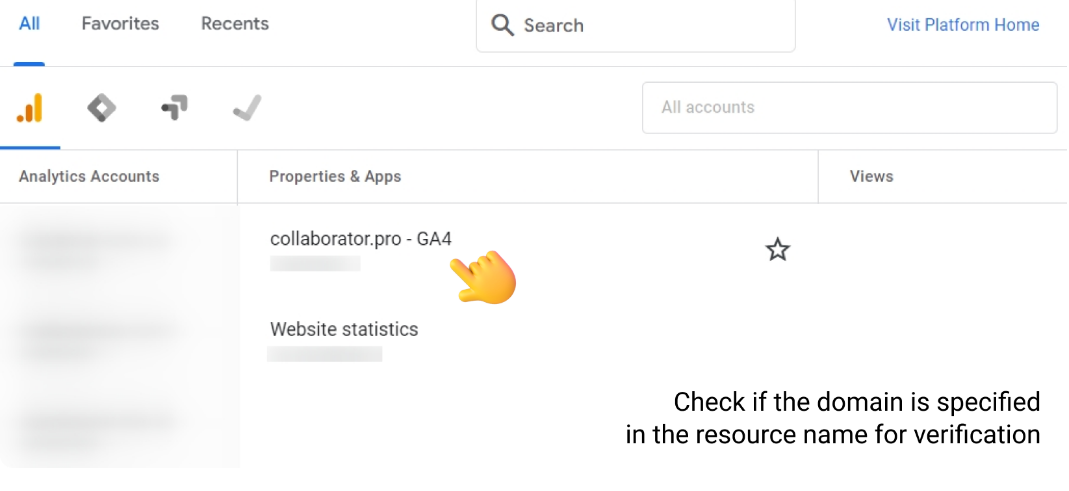 We hope our updates will help you speed up your work with the system and gain even better results. Successful deals to you 💪