Сollaborator Supports Ukraine in Its Right to Be Free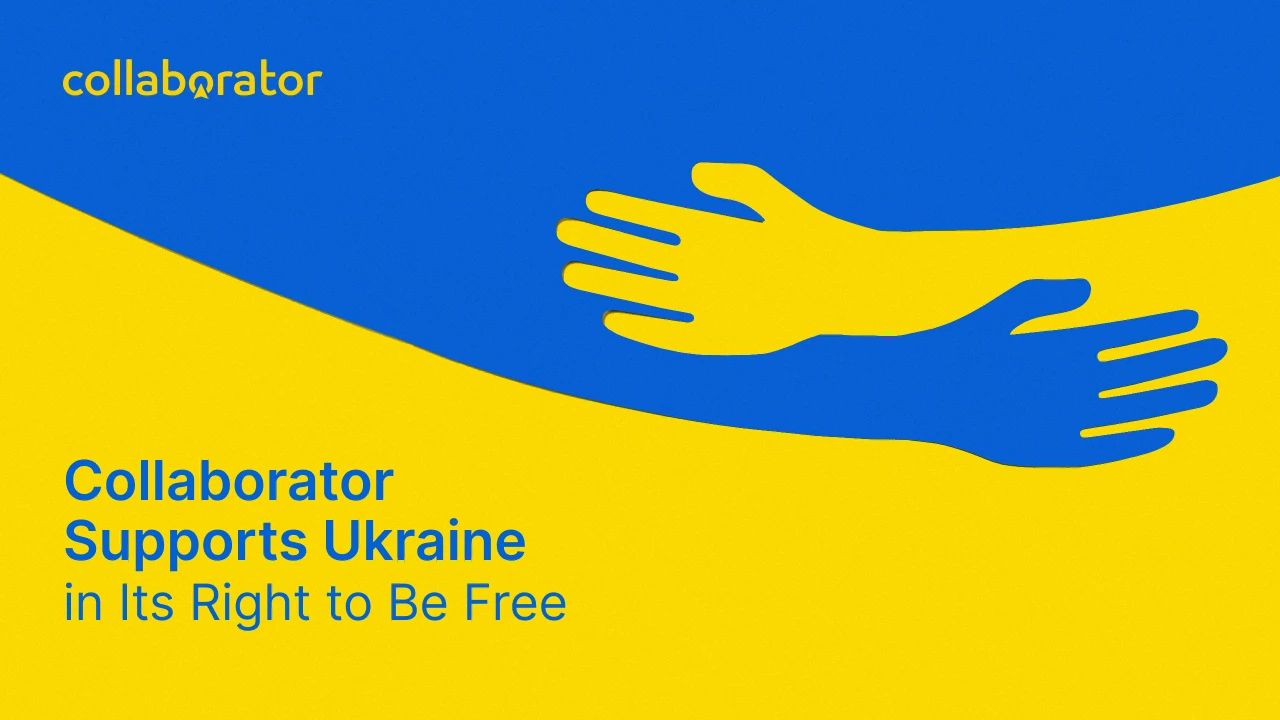 Collaborator is initially a Ukrainian service that has managed to expand to the American, European, Asian, and other markets over recent years despite Russian aggression against its home country. 
From the first day of the Russian invasion, assisted by Belarus, our position has been and remains: 
We are against war that leaves millions of broken buildings, families, lives, and hopes. We support Ukraine in its fight for peace and freedom.
Our Choice Is Ukraine
Staying out of politics is no longer an option for businesses of any type. 
To cement our position, we have imposed a number of limitations on using the Collaborator platform.
Registration is not possible for users from Russia and Belarus;
Rubles are not available in the list of currencies on the platform;
There are no websites and Telegram channels owned by Russian or Belarusian users in the Collaborator catalog;
You won't find websites in .ru, .рф, .su, and .by domain zones in Collaborator's catalog;
The Yandex.Dzen and LiveJournal blogging platforms are disabled.
How We Express Our Support to Ukraine

🕊️
Standing on the side of justice and freedom means not just saying but acting. Collaborator raised and donated funds to the Ukrainian Armed Forces and keeps doing it.  
We actively donate to the Come Back Alive Foundation and Serhiy Prytula Charity Foundation. 
Our team also joins forces with our friends from the Livepage agency and donates to their foundation; all money is used to meet the urgent needs of the military (vehicles, drones, etc.).
If you condemn the Russian aggression and want to support Ukraine in times of war, you are welcome to join us in donating to Ukrainian defenders. 
Help our country fight the enemy and bring the Victory of the Democratic World over an aggressor closer. Real ways you can help Ukraine as a foreigner: