Collaborator Celebrates 5th Anniversary. We Donate to Ukraine Army Instead of Reporting on Results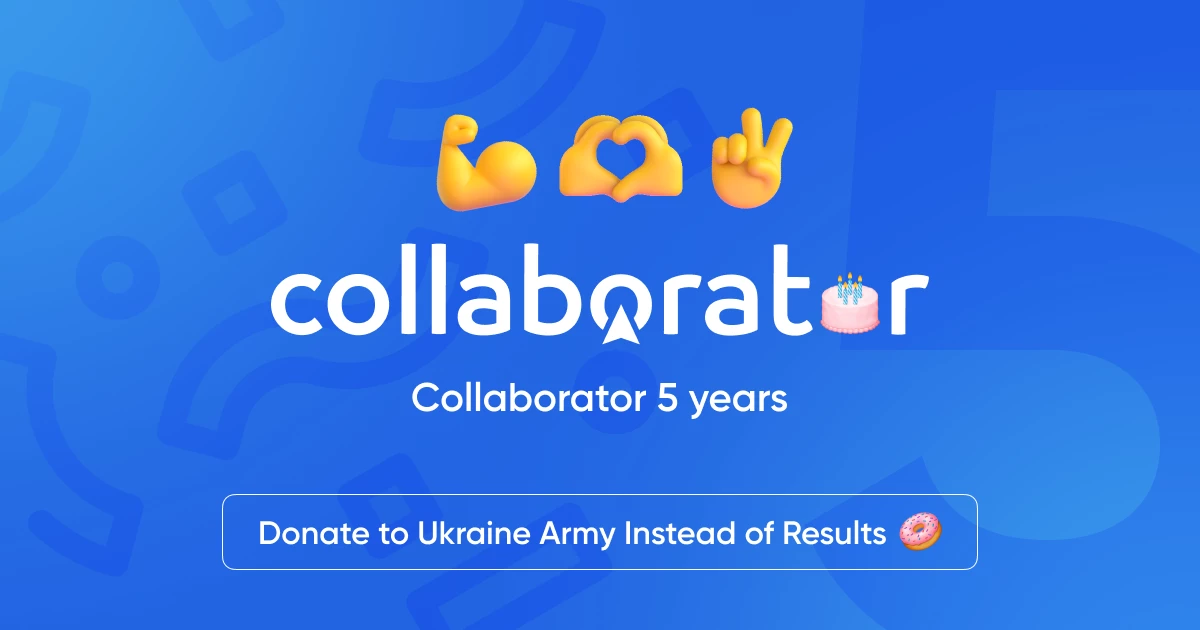 Today is the fifth year since Collaborator was founded.
It was supposed to be a day with a fun corporate party in the circle of the team, but because of the war, it takes place in Google Meet. The least, but most importantly thing is that everyone is relatively safe.
Over these 5 years we have managed to assemble a unique team that builds the best product in its niche for you. I'm grateful to every member of the Collaborator's team.
Of course, the existence of Collaborator is impossible without our users. Every day, every minute, we remember for whom we make our product. We are grateful to each of you for
choose us;
share ideas on how we can improve the service;
participate in our events;
In this letter, I would like to remind you about the interesting features of our functionality and plans, but this is not the right moment.
The best way to celebrate the birthday is to support the Armed Forces of Ukraine. Therefore, we send another $5,500.
If you want to congratulate the Collaborator team on their birthday, we will be happy with your donation - https://send.monobank.ua. Every $ is important🙏
All funds will go to our friends from livepage, who coordinate assistance to the Armed Forces of Ukraine.
And finally, I want to say thank you once again to everyone who has been or currently involved in the development of Collaborator.
P.S. If you have any wishes for Collaborator, do not hesitate to write in response to this post)