Digest of Updates in Collaborator: Useful Updates of July-August 2023
Hot summer is a season of useful updates in Collaborator. Our team continues to enhance the functionality, so we've gathered exciting updates made in July and August 2023 that will make using the platform even more convenient 😉
1
Collaborator Now Supports the Euro Currency
At the end of June, we introduced a significant system update: we added the euro currency into the system. This means that new opportunities arise:
an opportunity to use this currency for payments and money withdraws;
minimize expenses on currency conversion and transaction fees;
use Collaborator more conveniently and efficiently.
Pay attention. The currency is chosen once and cannot be further changed in your account. To use euros for transactions, register a new account and choose the desired option in the "Account Currency" field during registration.
Several pleasant improvements have touched the internal chat of the system. Communication between advertisers and website owners has become even more convenient thanks to the display of activity and message status.
Now, it's easy to track the online presence of the interlocutor and the time of their last visit, which is displayed under the user's name.
The message status indication is simple and familiar to everyone:
at the moment of sending, one checkmark appears;
upon being read by the interlocutor, two checkmarks appear.
We want to make sure that communication between an advertiser and the website owner is easy, convenient, and pleasant.
3
Column Freeze and Setting of Their Display Order in the Catalog
Thanks to a recent update, you can pin/unpin the Website and Price columns in the catalog. Maximum convenience during the website selection for publishing an article is guaranteed.
How it works:
When hovering over the Site name or Price, a 'pin' icon 📌 appears. Pin/unpin the column by clicking on this icon. In addition, a corresponding notifier appears at the top right of the screen, informing you about the performed action.
They will remain in place during horizontal page scrolling.
When both the Site and Price columns are freezing simultaneously, all other parameters will scroll between them.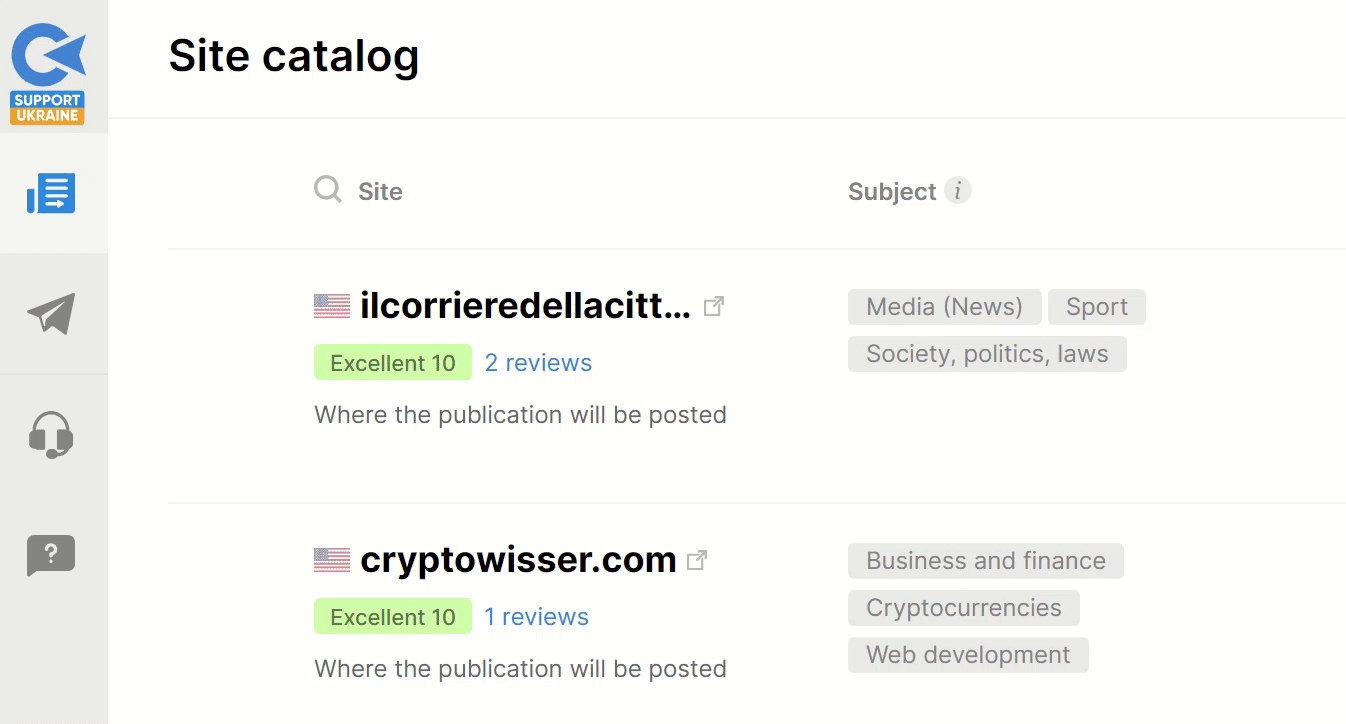 Besides, you can set the display of columns in the catalog according to your preferences.
To do this:
Go to extended parameters by clicking on the gear ⚙️
Place a checkmark next to the required parameters ☑️
All selected parameters will appear in the right field. They can be easily moved, changing display order in the catalog.
When clicking on the 'X' icon, a parameter is deleted and won't be displayed in the catalog.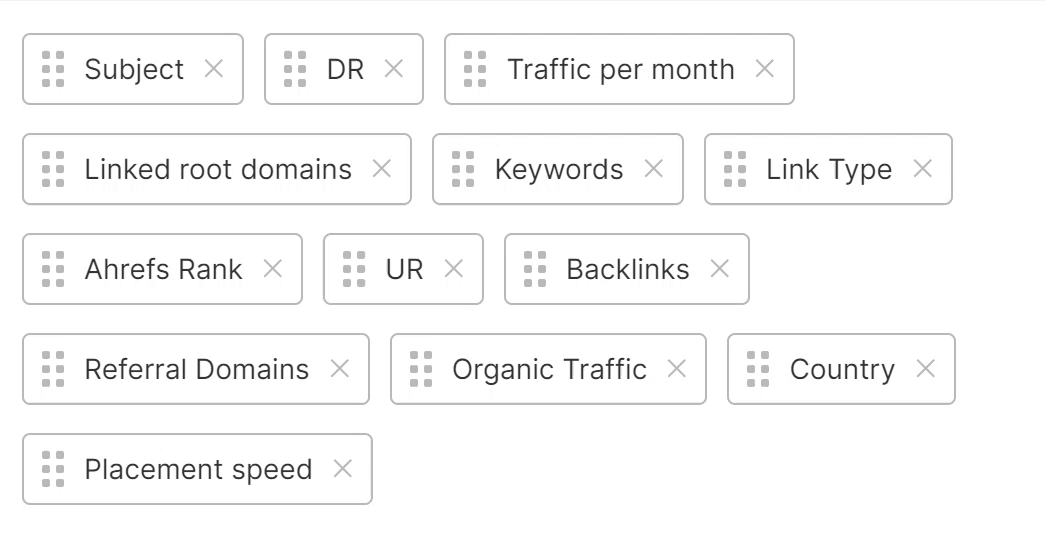 We are confident that updates will be useful for Collaborator's users and help them achieve even better results.
The Collaborator team is grateful for feedback and suggestions on improving functionality. Do you have any suggestions? Write them in the comments or in the chat of our support service. That helps us become better 💙
Wishing you successful deals 💪