Telegram chatbot Collaborator — conveniently get notifications about deals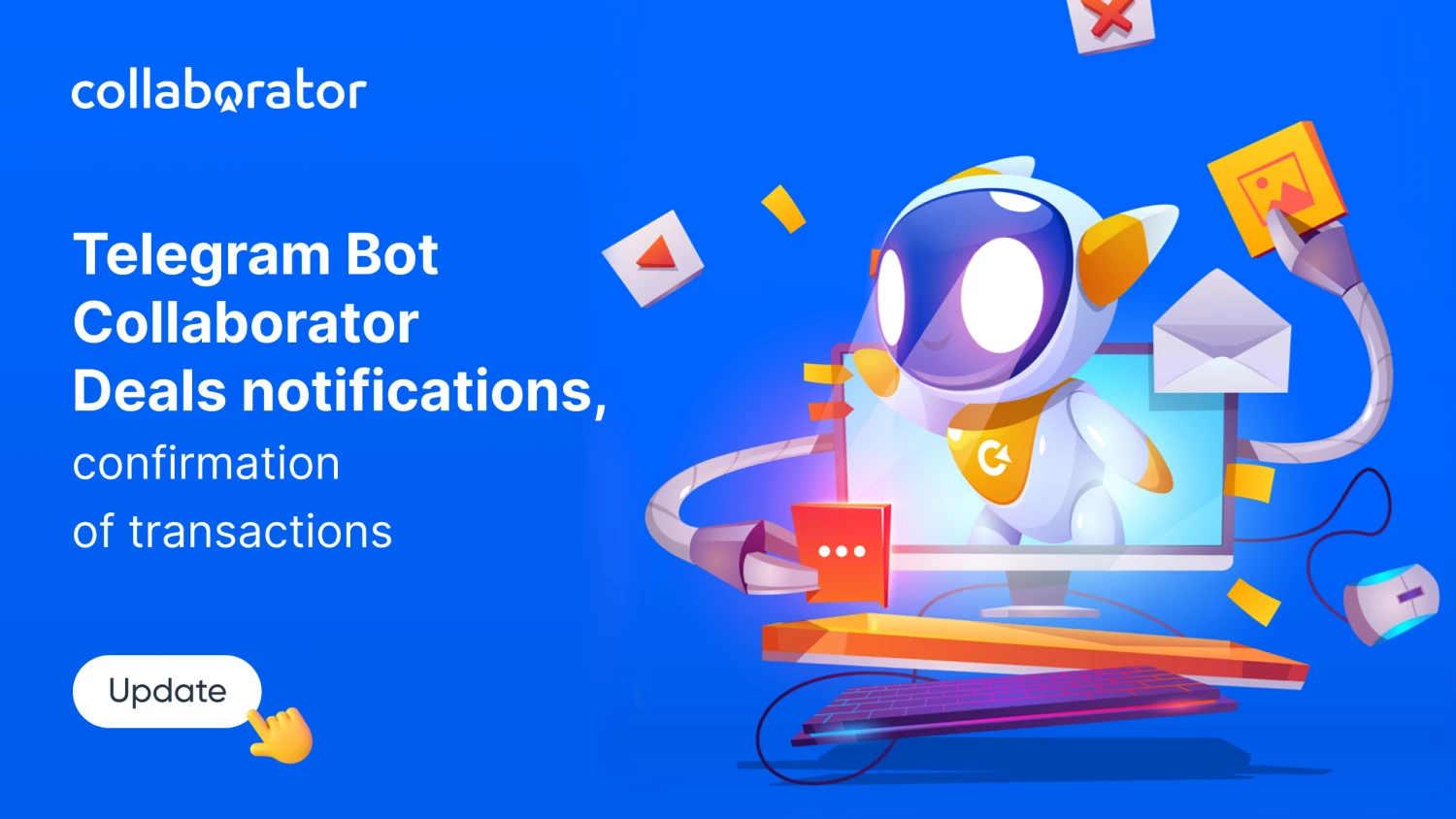 Now it has become even more convenient to stay up to date when working with Collaborator whether you use our Telegram advertising software or guest post marketplace😎
Connect the Telegram bot and receive important system messages. This is relevant, for example, for users who previously received notifications via SMS or email, but now have moved abroad and changed their phone number.
Thanks to Collaborator helper bot:
deals will be made even faster;
you won't miss an important update or message;
you will be aware of the status of work with finances;
don't miss a message from an advertiser or webmaster.
About the capabilities of the Telegram bot and how to connect it —  in a short video by Ihor Rudnyk👇
[👉🏻press to watch with English subtitles]
Let's take a look at the update in detail.
What types of messages are available to site owners
confirmation of withdrawal of funds;
confirmation of change of payment details;
a new task has arrived;
the customer sent the task for revision;
completion of the deal;
a request for arbitration from an advertiser;
new message.
What types of messages are available to advertisers
confirmation of payment details;
the owner took on the task;
the deal is rejected;
it is necessary to check the task;
request for arbitration;
automatic post acceptance (if you have not approved the task within 72 hours);
new message.
How to connect the Collaborator chatbot
It will take you 2-3 minutes to complete a few simple steps.
1. Click on your avatar and go to "Personal profile"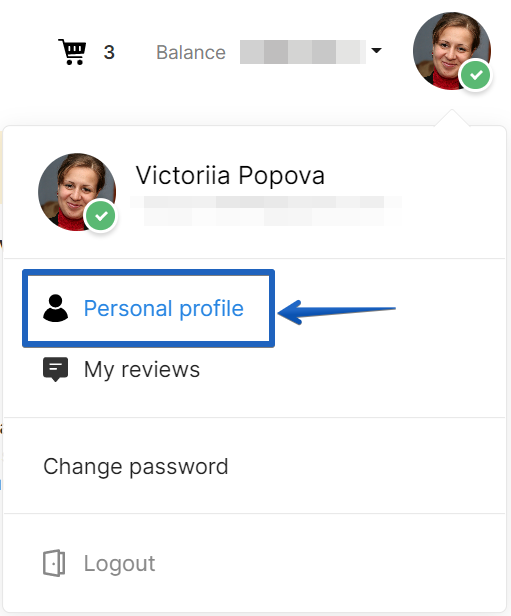 2. In the "Main" tab, go to the "Telegram" field. To the right of the code input field is a link to our chatbot. Go to the link in the Telegram bot and click/start. /start.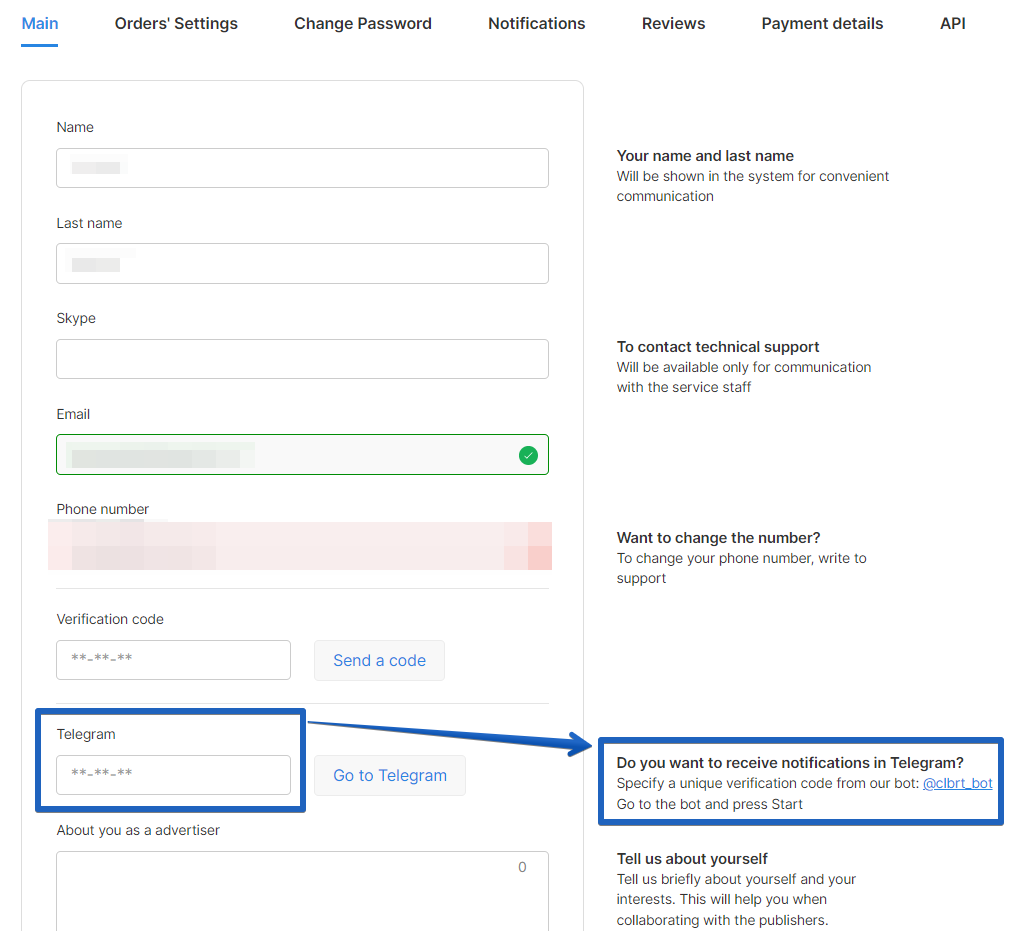 3. The bot will send you a 6-digit code, which you need to enter in the "Telegram" field. Please note that the code is valid for 5 minutes.
Done💪 Now you will be aware of all the events related to your deals and balance in the Collaborator system.
If you have any questions, write to the support chat.
Read also our new articles:
Test new functionality, share impressions and ideas for improving Collaborator.
Good luck with your deals✌️