Working with Lists in the Collaborator Catalog. Functional Upgrade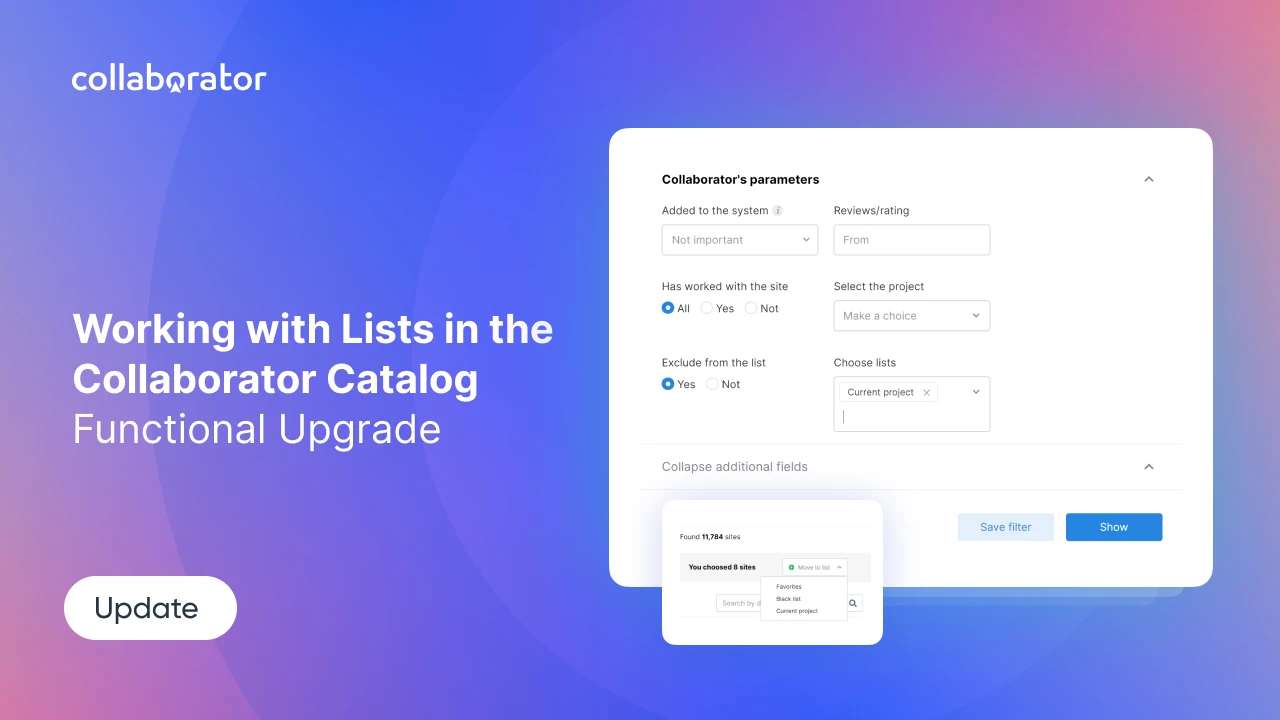 A small, but very useful update.
Working with big data always steals time😈
We at Collaborator are constantly working to simplify the lives of our users and speed up the process of site selection and make transactions. 
So far, the work with the lists of sites/Telegram channels has been slightly improved. 
Now in the catalog, when selecting criteria for site filtering, you can exclude from the search not individual sites, but entire lists created by you earlier. 1
1
How to add a site to the list 
Recall that the advertisers can form lists of sites according to certain criteria. Algorithm:

(1) My lists →

(2) Enter the name →

(3) Create a list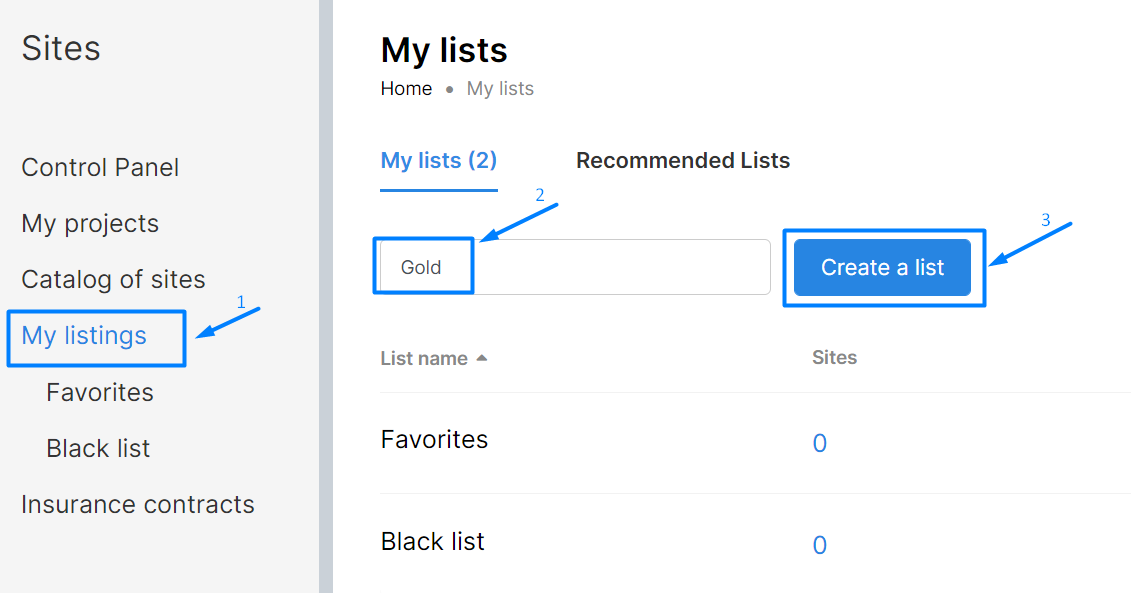 Add sites to the list you can:
from the catalog:

(1) Select sites → 

(2) click Transfer to list → 

(3) Select the required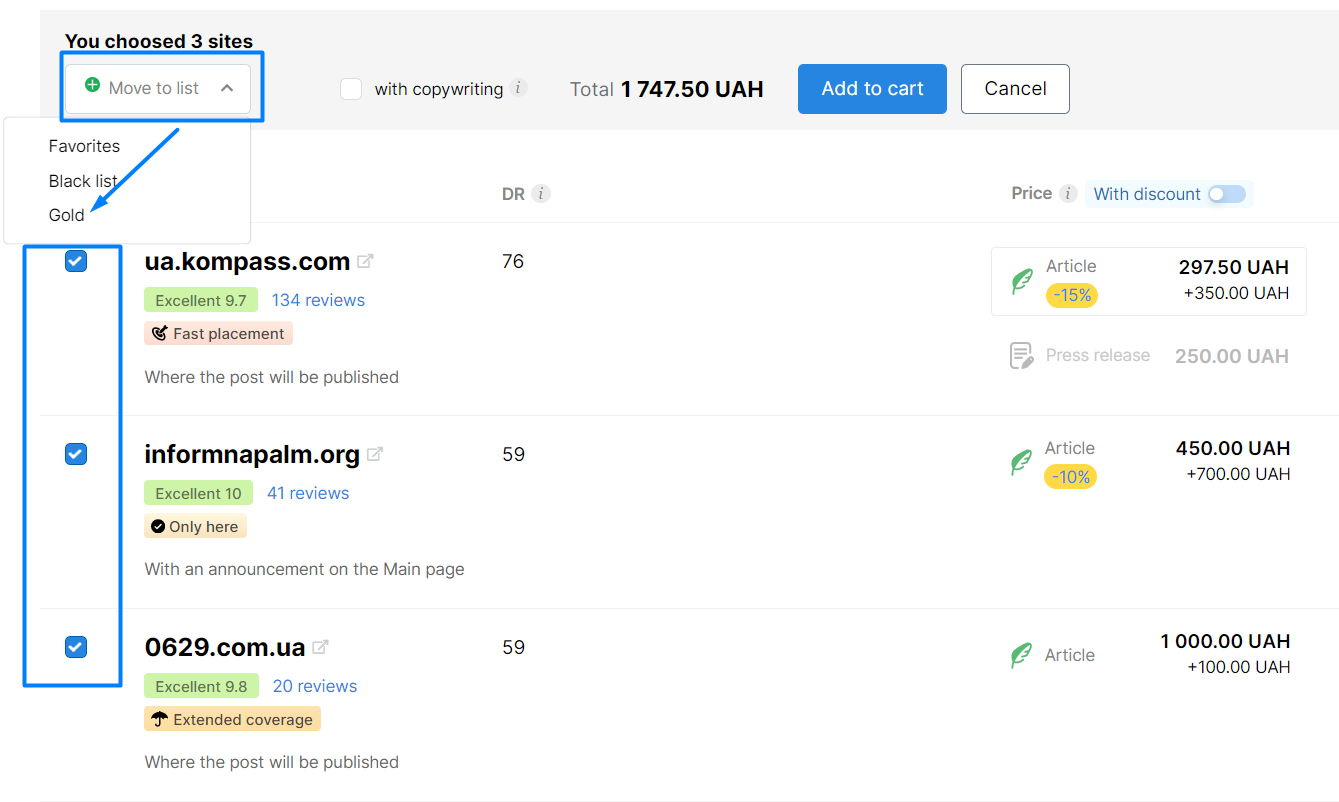 directly from the site card:

(1) Go to the card →

(2) click Add  to the list on the work panel on the right → 

(3) Select the required

Before that, you could simply add required sites to the list. Now the function has been slightly improved and now the lists can be excluded when searching for sites. To do this: 

(1) Go to filters →

(2) Expand Additional fields and scroll down → 

(3) In the Exclude from List section, click Yes
We see that deletions of the Gold list, to which we added 10 sites, reduced the sample for search on the appropriate number of sites (in the catalog 8136, and found 8126).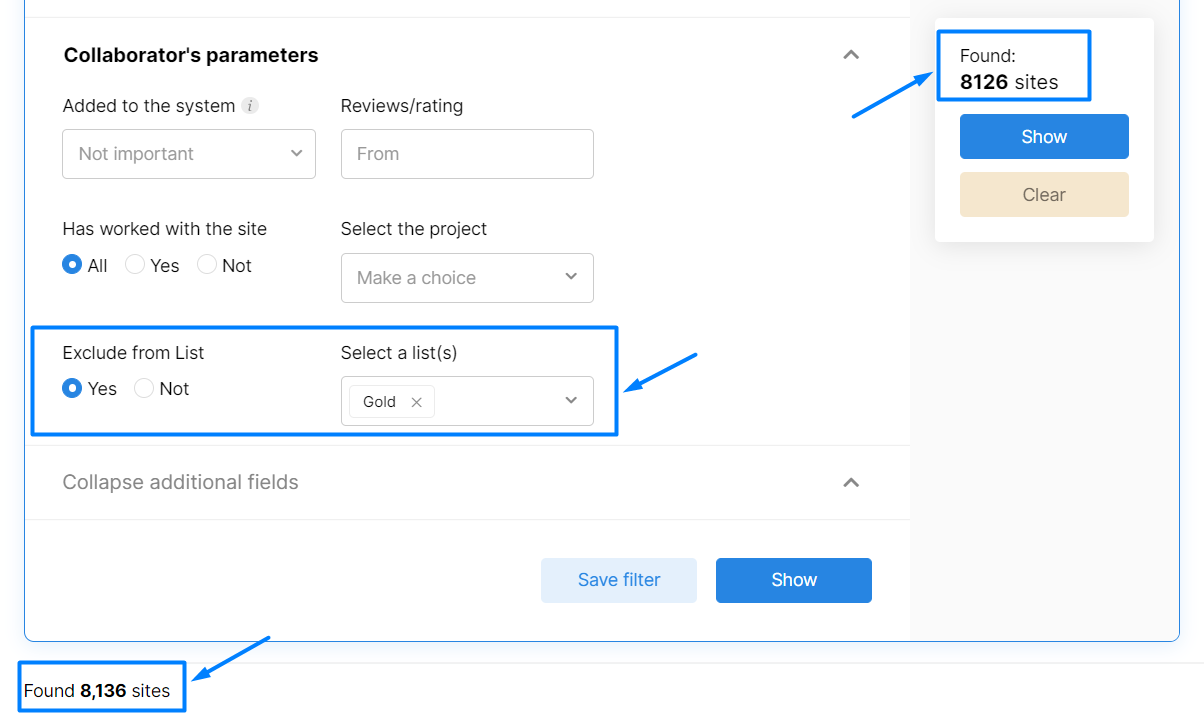 This makes the search even more effective, and when you re-select, you don't revisit the same sites. You can also work with lists in the catalog of Telegram channels.
Now you know another feature that will help work with our guest post marketplace and Telegram advertising exchange easier and faster, and marketing has become even more effective. 

Test. And wish you successful deals🦾