Distribute PR articles and press releases
Build public relations with an audience using press releases and content distribution
Unique sites with audience data
Sites with a live audience, confirmed by Google Analytics and feedback from advertisers
Choose a site🏂
We offer all the data you need to select channels in one window
Trends over the past 6 months
More than 40 technical parameters for SEO
Sites' evaluations from advertisers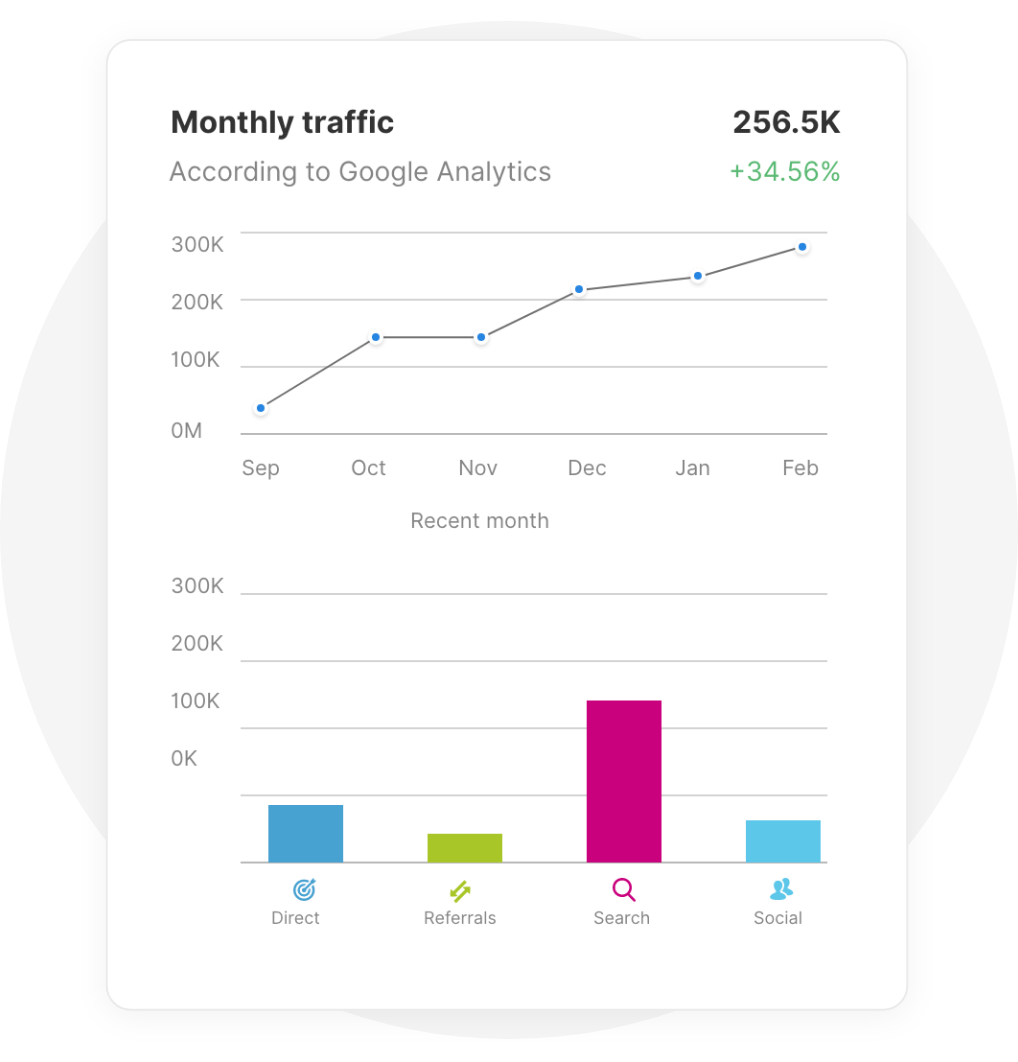 Integration
with Ahrefs
The Collaborator is the first in the market to officially launch Ahrefs Metrics.
Now you can work with familiar data directly in the Collaborator. We also make it possible to quickly and conveniently choose sites for work.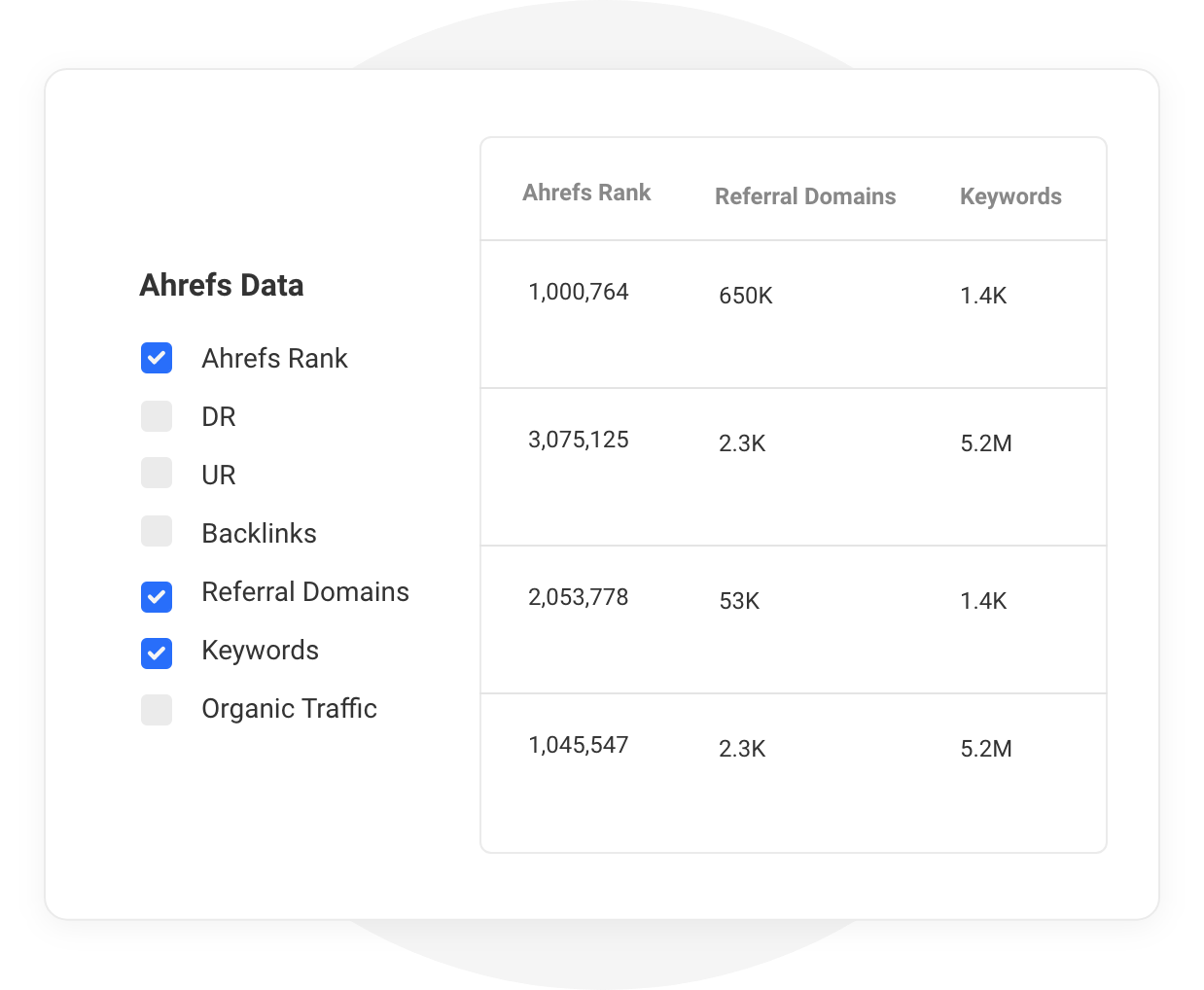 The most convenient filter for work
Use filters to select suitable sites for posting.
Create lists and conveniently manage the catalog to find the best options.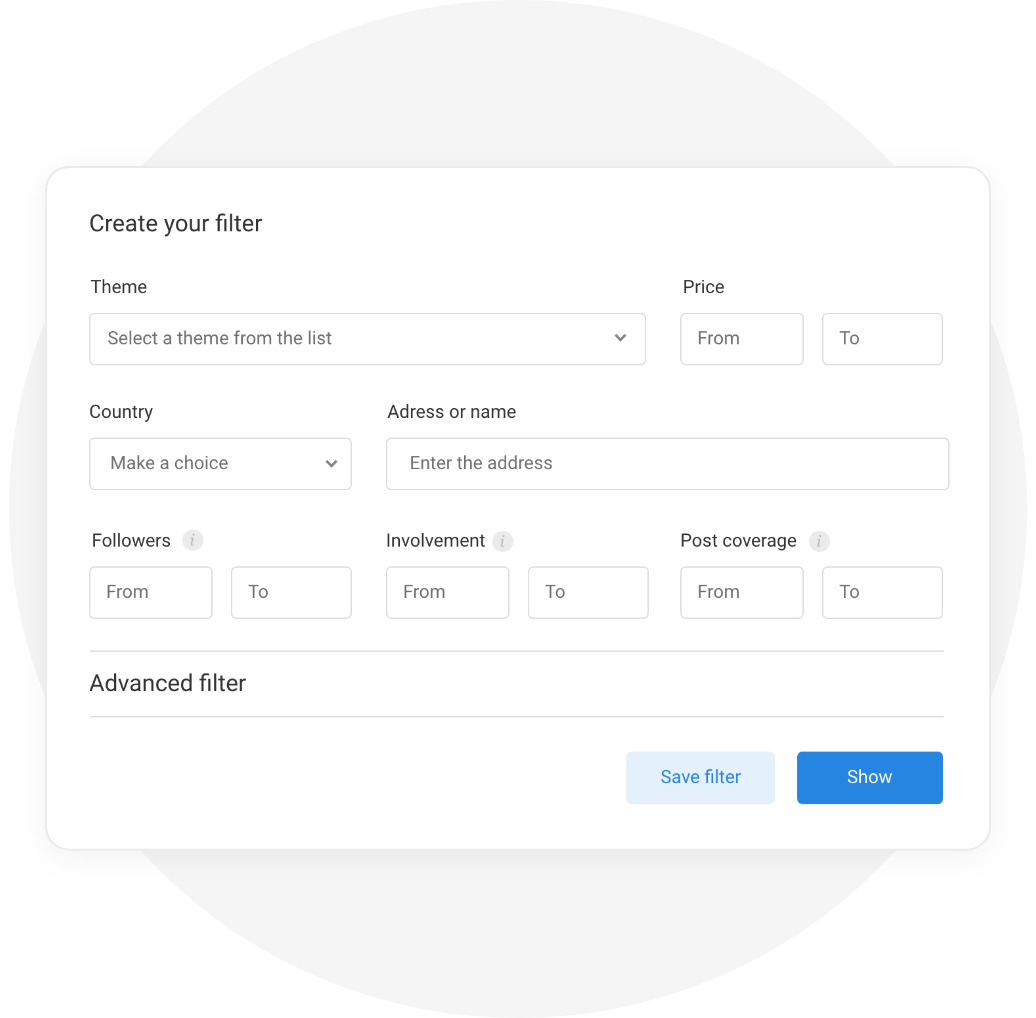 Where the post
will be published
The sites indicate where the publication will be posted. The price includes a free announcement on the main page of the site.
Maximum clarity even before the start of cooperation.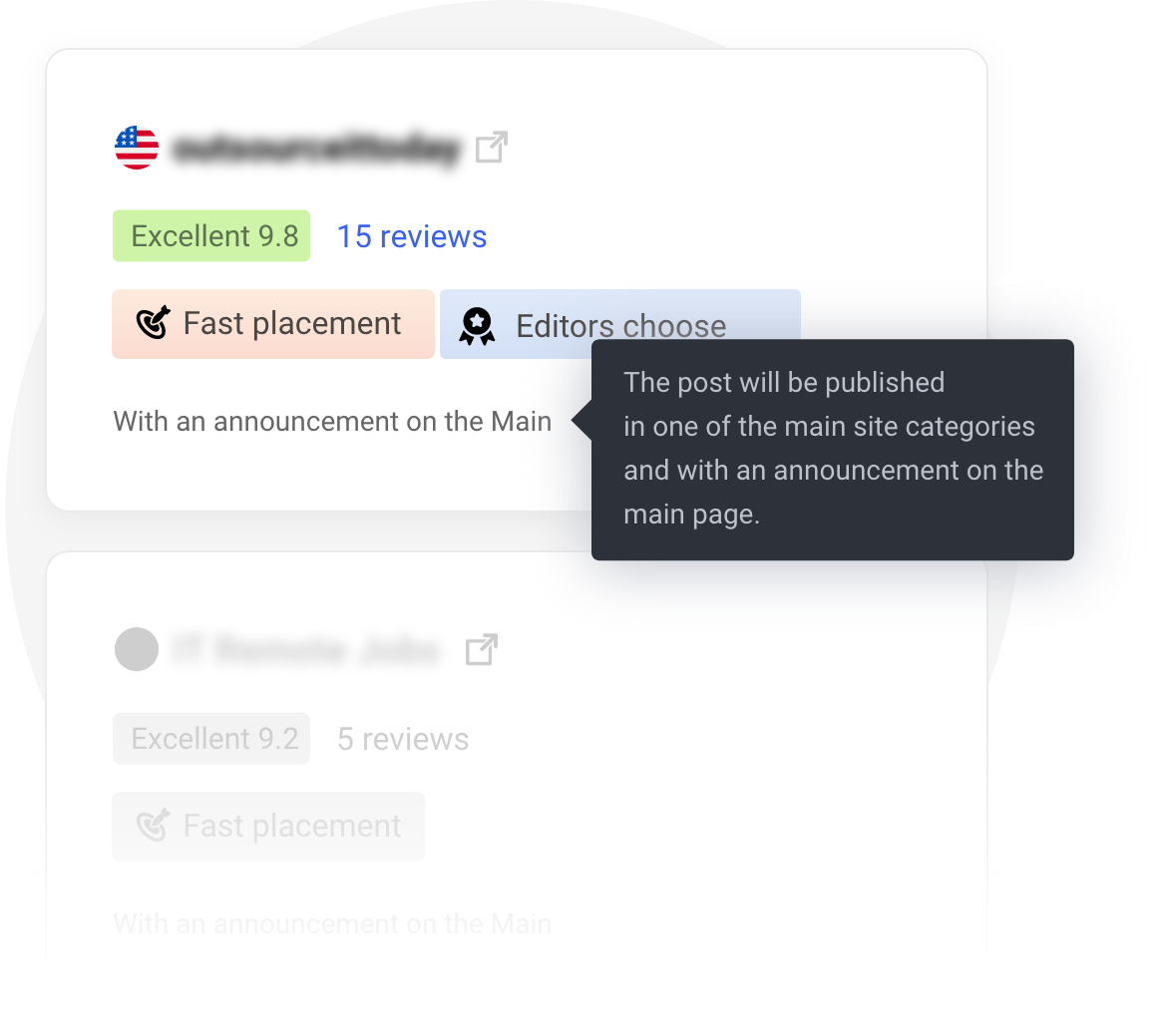 Read advertiser reviews
After each deal advertisers can rate and leave feedback about cooperation with the platform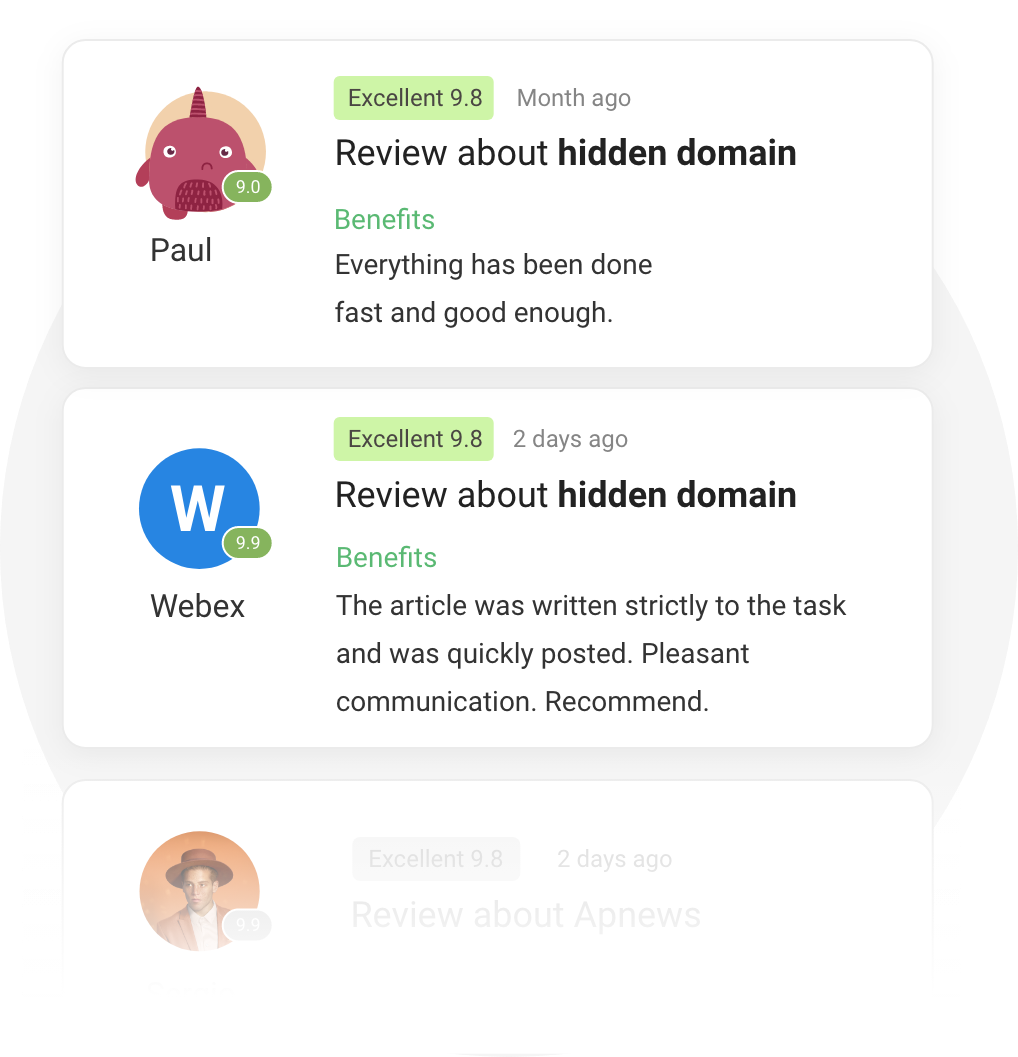 Master account for
agencies and teams
Functionality for team management.
By connecting the accounts of colleagues and clients, you will get full control, transparency of processes and security.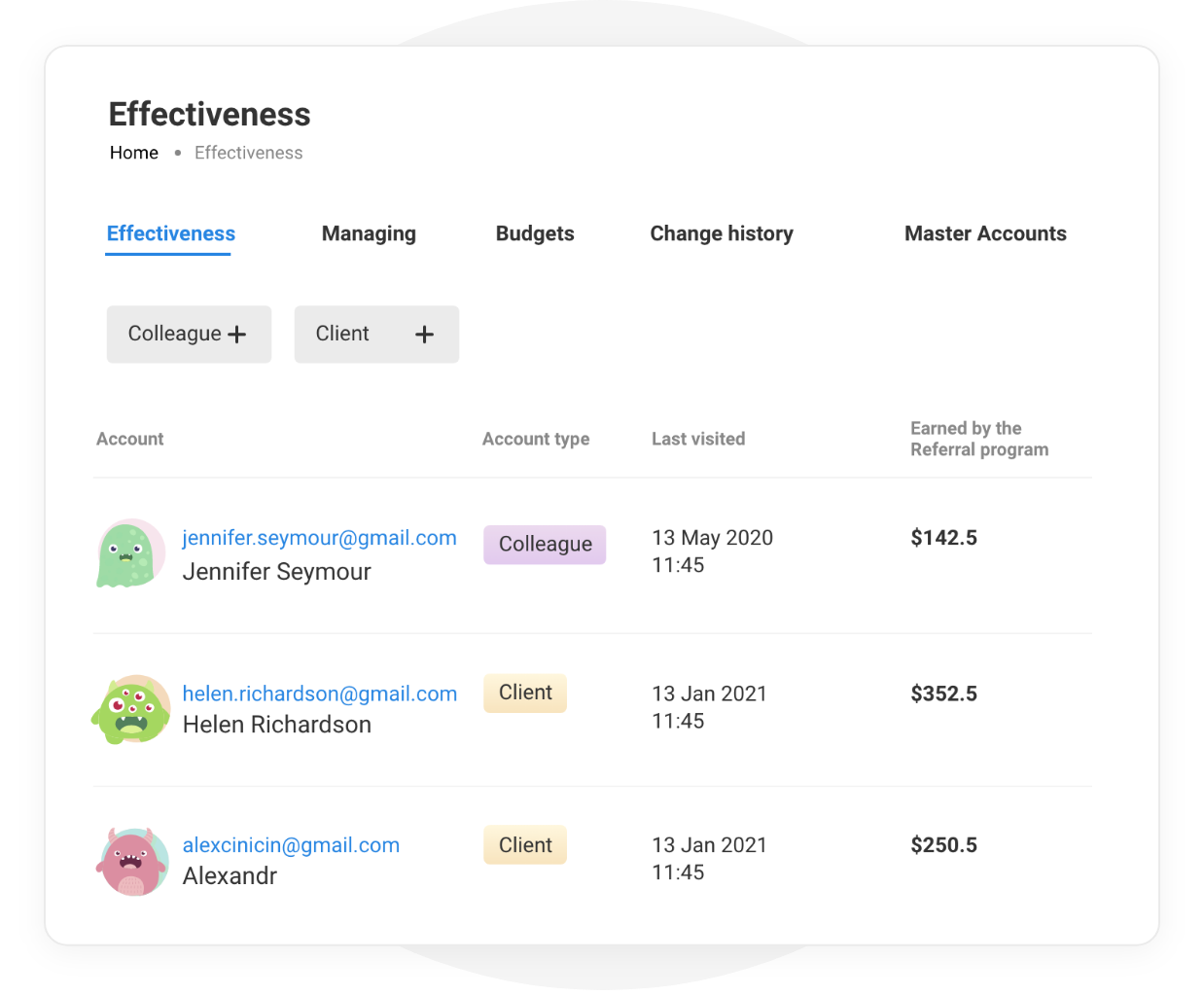 EDI and other conveniences
for an accountant and CFO
Convenience and transparency for accountants and finance departments is one of our top priorities.
replenishment with a minimum commission;
a wide range of payment methods;
the possibility of electronic document management;
the ability to simply order the receipt of original documents by mail;
convenient section of financial analytics.
Perhaps we have everything you need to work comfortably with finances🙂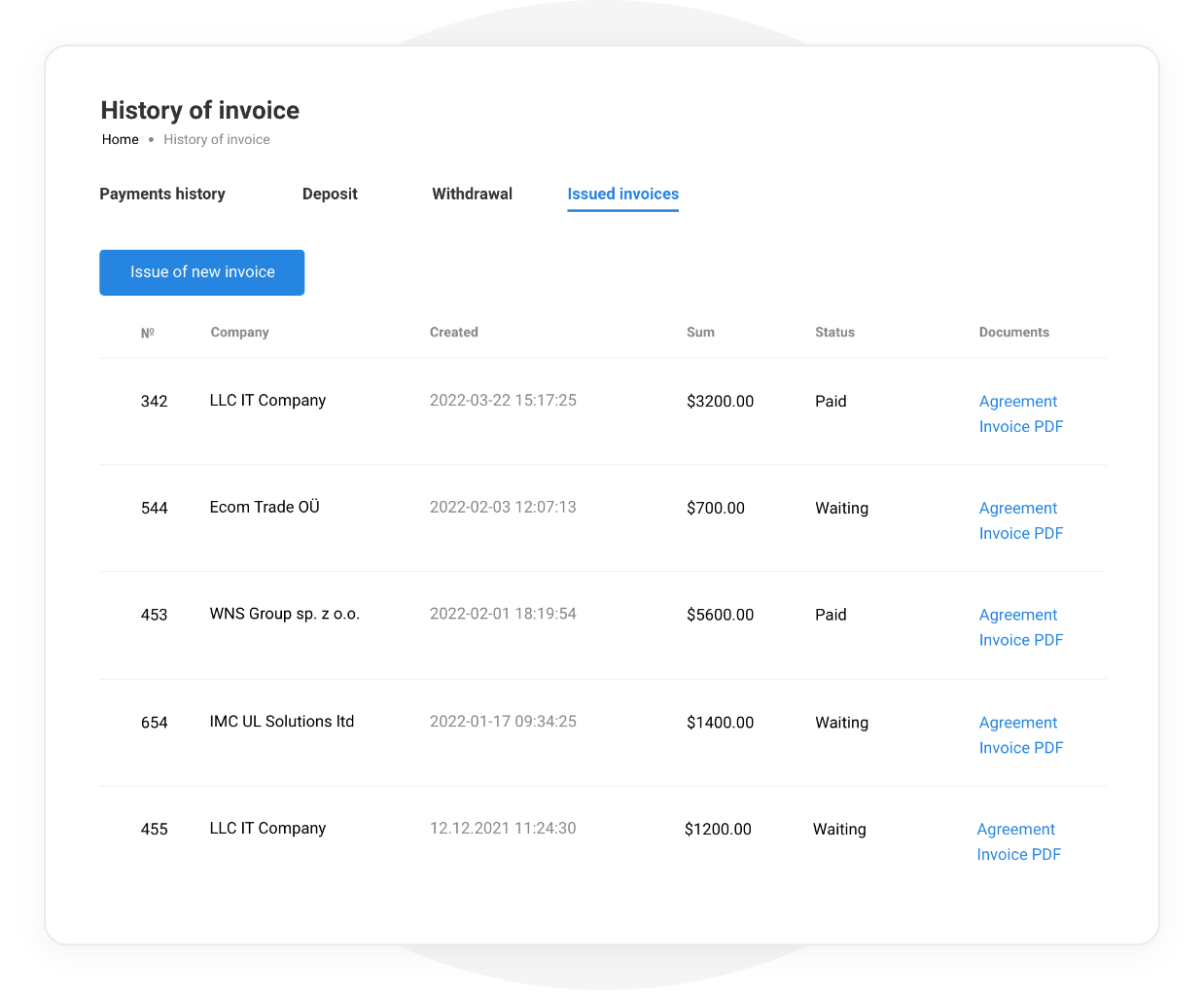 Top financial terms
There are available 2 types of currencies to create an account: hryvnia and dollars
Collaborator's commission for refill is 10%. We guarantee the absence of any hidden commissions for further work.
A wide range of payment providers will help you choose the most convenient and profitable deposit method.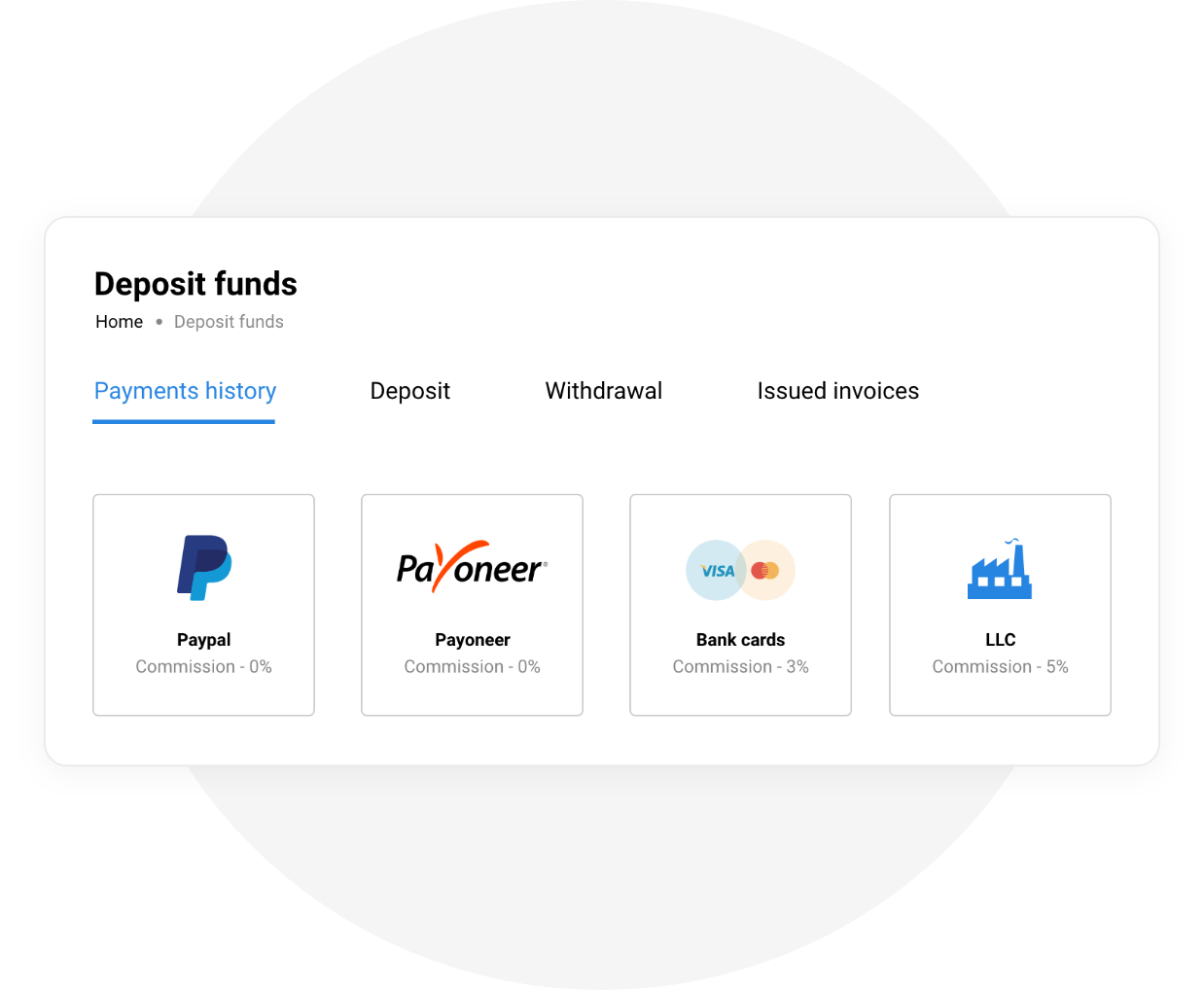 Engage your audience with the best Telegram channels
Quickly and conveniently select channels in the catalog, distribute tasks and solve business problems
Making deals is easy
Select the

best span> sites

Set a task

Get a response

from the publisher span>

Check

placement span>

and approve span>
Content marketing marketplace which connects the best people
Collaborator is a trusted content & influencer marketing platform
Check more information about our advantages for advertisers and publishers
For advertisers
Trusted sites with
audience and reviews

Official integration with Ahrefs
and 40+ other parameters

Guarantee of the safety
of your money
Learn more
For publishers
Verified advertisers
with reviews
Guaranteed payment
for tasks
Learn more
Why businesses turn to Collaborator
Quality sites with the audience
Distribute PR articles and press releases and get citations that will help you rank high in Google
A tool for large SEO teams and large-scale projects. Manage projects, teams, and budgets from a single account
Official Ahrefs integration & 40+ other options
A convenient filter and a large number of parameters will allow you to quickly select sites for collaboration
Fast online chat support service
We will respond within a few minutes.
We resolve issues quickly and qualitatively
Convenient and secure payment solutions
Our marketplace guarantees secure payments
to publishers without any risks
Speed of deals
75%+ of deals close in 48 hours.
Your deadlines will be met
Data privacy
We care about the data of our customers,
they will be under reliable protection
Frequently Asked Questions
A content marketing marketplace is a platform that connects customers and publishers. Customers can easily find trusted sites with a live audience to distribute their PR articles or press releases. Publishers can add their sites to Collaborator and earn some money. Just sign up and try😉
To quickly and safely post a press release or PR article via Collaborator, follow these easy steps:
Sign up for Collaborator.
Go to the catalog, select sites or Telegram channels relevant to your business and add them to your cart. Our PRO filter with official Ahrefs integration provides you with an amazing experience.
Go to the cart to make a deal. Here, fill in the required fields and add the text you want to offer to the publisher.
Discuss additional terms with the site owner (if necessary) and wait for the publication. 70% of deals finish faster than 48 hours.
Are you ready to sign up?🙂
PR articles marketing is one of the strategies of increasing brand awareness, link building, PR and digital promotion. Therefore, its use helps SEOs and marketers improve their sites' visibility in Google.
When you post PR articles on the media, you improve the performance of your site in several ways:
improving the recognition of your brand,
attracting additional traffic, because the readers of the post are your potential visitors,
establishing a connection with other webmasters and site owners, which are opportunities for networking and sharing promotion experiences,
getting a backlink, thereby increasing the authority of the domain.
It's faster and safer to post articles through special services. You are in full control of the process and can also avoid dealing with unscrupulous contractors/customers. This way you can realize your content distribution strategy with much less resources. The outreach process takes much longer because it takes a lot more time to search for sites and collect contacts manually, and building communication is a very time-consuming process.
Collaborator's catalog includes sites on 32 topics. Among them, most of the sites are media (news) and city portals, marketing and business, cryptocurrency, health and medicine, electronics and technology, fashion and beauty, society, politics, laws, technologies and others. Therefore, each customer will find a relevant website or Telegram channel for content distribution, and each owner will be able to add a platform to Collaborator.
To monetize your website with Collaborator quickly and conveniently, you need to do the next:
add your site to our catalog,
confirm the necessary statistical information,
to get a call from the advertisers on the content distribution or to create a project yourself.
Informational, commercial, news resources, personal and thematic blogs, and sites that are not included in the prohibited list are allowed. Our moderators pay attention to:
traffic (from 5 thousand/month),
domain authority,
niche and audience involvement,
content design and layout.
Add your website and start working with Collaborator.
How many sites and Telegram channels are in your market?
Found
27,040 sites
and
2,489 Telegram channels